Sponsored Article
13 Emergency Supplies You Need During A Power Outage
If you aren't fully equipped, we've made a list of 13 supplies you'll need in your emergency kit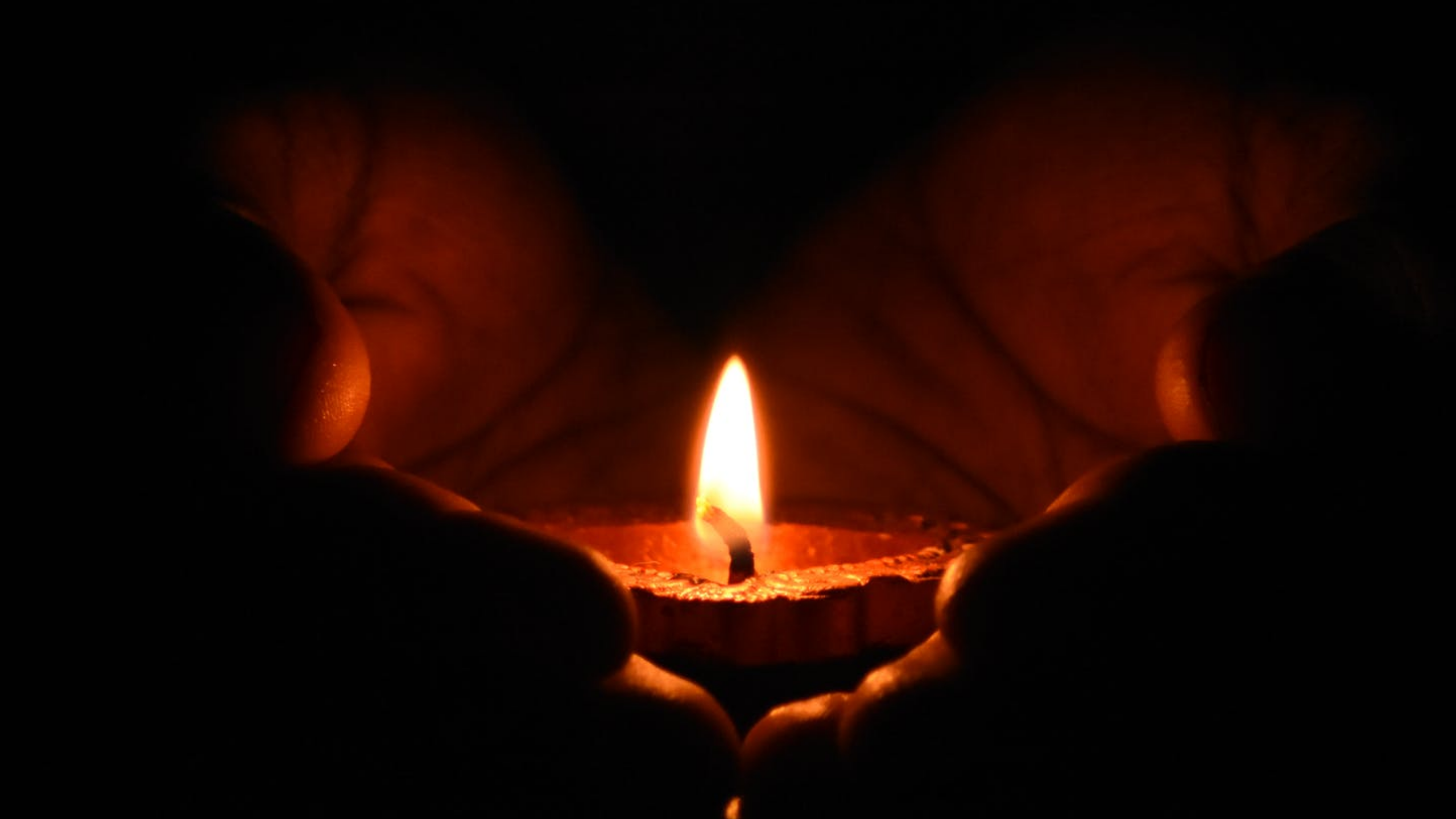 You see the flickering lights, and you know what is about to happen. Or sometimes a storm takes you by surprise and knocks down a tree onto local power lines. No matter what the situation is, the result is the same: you sitting in the dark playing board games with your bored family, all wondering when you'll be able to get back to your normal life. We're all familiar with some of the staples of power outages. Of course, you need candles and a flashlight to see your way through the dark. But what about when the power stays out for not just hours but days. Are you prepared for that?
After extreme weather hit the Lone Star State, approximately three million households are without power in Texas. The same winter weather hit Louisiana, too, where energy provider Entergy has initiated selective power outages in the southwest part of the state to limit the strain on the power grid and prevent more widespread blackouts like neighboring Texans are experiencing.
Is your family ready for an unexpected weather emergency or another event that could knock out your power? If you aren't fully equipped, we've made a list of 12 supplies you'll need in your emergency kit:
1. Container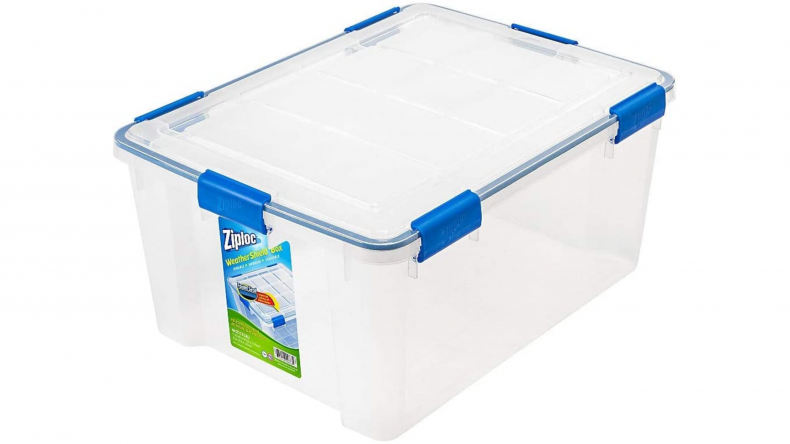 If you have all the supplies you need but don't know where they are when you need them, you may as well not have bought them. Step number one in your emergency kit planning is designating a centralized area for all necessities to be stored. It's critical that the storage bin is waterproof in case of flooding or inclement weather. Clear storage containers are also your friend; they will illuminate better than darker-colored bins, making it easier to search for batteries using your flashlight and doing quick checks to make sure you're all stocked up.
Check out this 60-quart container from your friends at Ziploc! It has plenty of space to fit all the essentials! From extra medications to backup batteries, this container can hold it all.
Click here to buy it for $37.02.
2. Water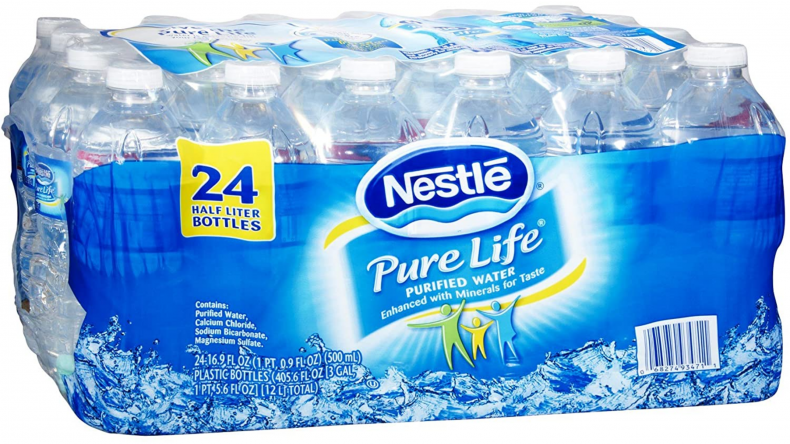 Oftentimes, when the power goes out, your water isn't far behind. In areas where water shortages are common, communities are advised to fill the bathtub and every large pot in the kitchen with water for flushing, washing, or whatever you may need if the water runs out. However, it's also smart to get bottled water, especially if that tap water looks or smells a bit dodgy or if you're under a boil water advisory. Go ahead and order some bottled water now, and be ready when your pipes freeze later.
Click here to buy a 24-pack of bottled water for $15.49.
3. Can Opener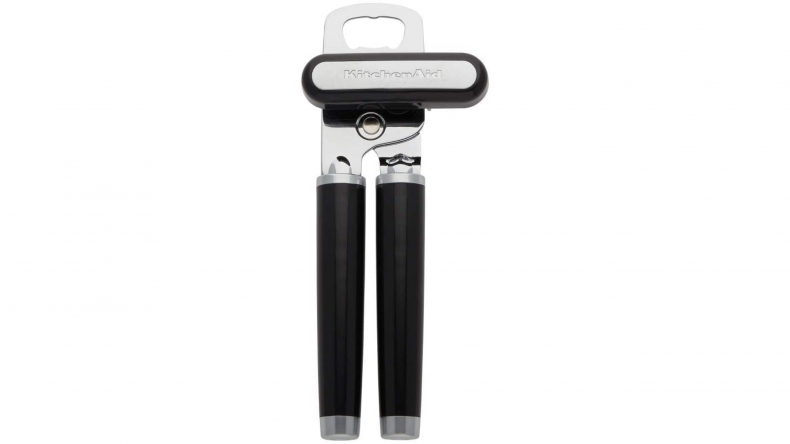 We know this sounds basic. However, when you're living off non-perishable foods for days, making sure you have a functional can opener is essential. The last thing you want is a household full of hangry people stabbing a can of ravioli to try to open it. And you don't want to be dependent on that super convenient electric can opener when your power goes out.
Keep it simple and stick with a classic like this KitchenAid Can Opener. It also has a bottle opener for your separate 21+ power outage supply kit.
Click here to buy it for $13.99.
4. Solar Charger Power Bank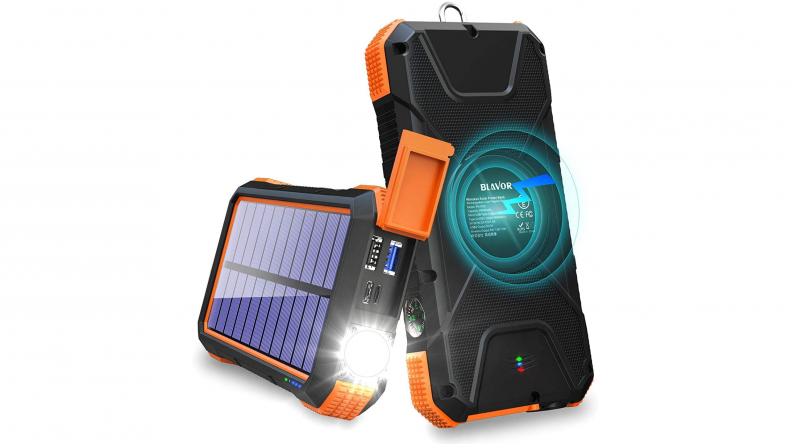 You've got a house full of friends, children, or whoever all on 2% battery, emotionally, physically, and on their phone battery. If you don't have a backup generator, things will get dicey. But a full-on generator can feel like a large purchase to make.
In a pinch, this power bank will see you through the storm. It is solar-powered, so you won't have to worry about it losing juice; just stick it outside and let it recharge. This power bank's charging technology has been rigorously tested. It can charge an iPhone X up to 4.5 times, a Samsung Galaxy S8 up to 3.7 times, a Pixel 2XL up to 3.6 times, and a 13 inch MacBook Pro with Touch Bar once. It has multiple outlets but also allows for wireless charging, so no more fighting with your siblings over whose turn it is to charge their phone. It also has a compass and built-in flashlight, making it your new favorite multi-use tool.
5. Headlamp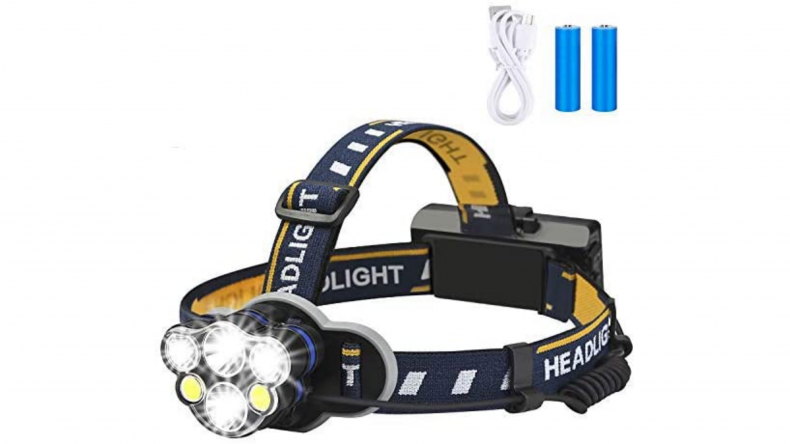 Some situations call for light and both your hands to be free; shocking, we know. So when you have to crawl under your sink to turn off your water pipe or head outside to check your fuse box, throw on a super cool headlamp. This one is rechargeable, so you don't have to worry about running out of batteries. Just plug it into one of your new power banks! It is also water-resistant, making it ready to take on whatever Mother Nature throws at you!
6. Multi-Use Tool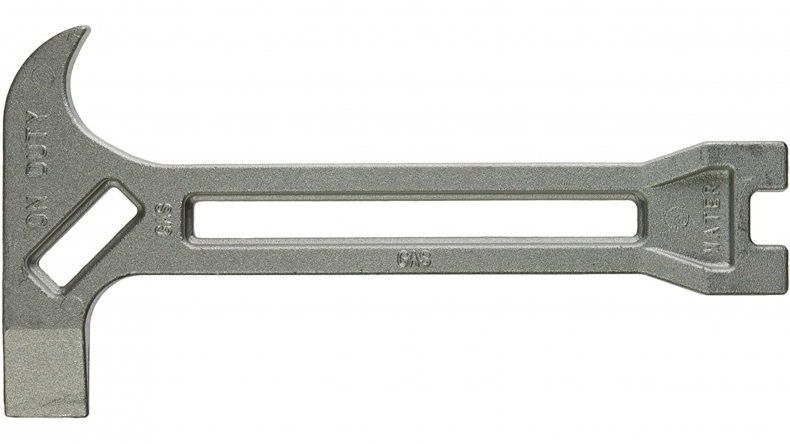 Even if you think you have a fully stocked toolbox, you may not have everything you need for an emergency. Or if you're one of those people that only owns a hammer and a single screwdriver, this tool will be your friend. It's perfect for turning off gas valves and water meters, as well as digging through dirt and debris if necessary.
7. Lantern
Flashlights and headlamps are great for individual use. But what about when your whole family is huddled together for the third night in a row? You can't really eat dinner and hold a flashlight at the same time. And you'll constantly be blinding your friends if you wear that headlamp while hanging out.
Illuminate your surroundings with this LED Lantern that lasts for 60 days. We hope you never have to worry about being without power for two months, but it's better to be safe than sorry!
8. Off-Grid Solar Lighting System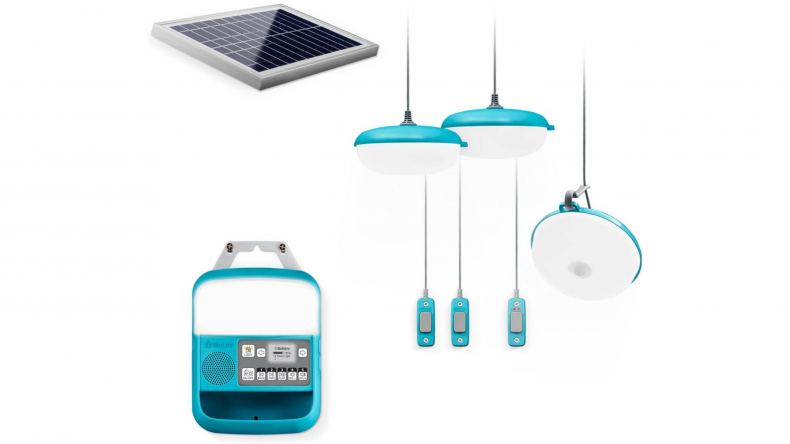 If a lantern isn't going to cut it for your lighting needs, you may want to invest in something a bit brighter, like this solar lighting system. We can't even begin to explain how awesome this lighting system is, but we'll try. If you don't want to invest in getting a generator, this is a wonderful, budget-friendly way to minimize the inconvenience of a power outage.
The kit includes a 6-watt solar panel, screws, a control box, three individual string lights (with separate switches, including one with a motion sensor), a digital display for feedback on power availability, and a built-in FM radio and speaker. Set the solar panel outside during the day, and you'll be able to illuminate your house at night. Win-win!
Click here to buy for $150.00.
9. First Aid Kit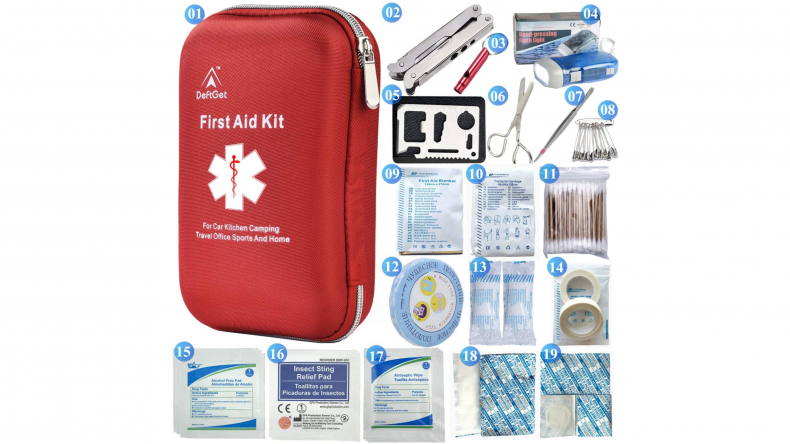 This sounds like a no-brainer but think about it. Do you actually have bandages at home? As in ones that aren't for children aged five years old? Or bandages whose adhesives still stick? In an emergency, you want to be prepared for anything that might happen.
This first aid kit has the supplies you'll need to treat everything from scrapes and bruises to potentially more serious situations. It also has a multi-use tool and flashlight in case these injuries happen in the dark.
Click here to buy it for $14.95.
10. Emergency Radio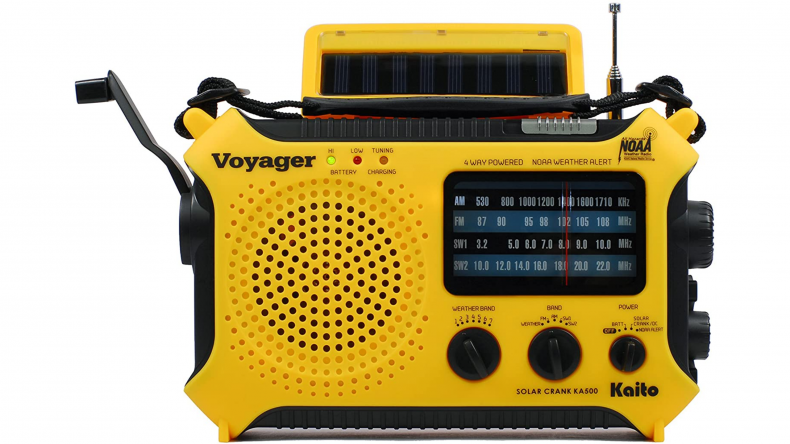 If your power is out, say goodbye to your regular news sources. From tracking incoming weather to listening to music to keep yourself entertained, you're going to need a radio. This one is particularly useful in emergencies because it can charge with a battery, through solar power, or the good old-fashioned hand crank. So no matter what the situation is, you'll be able to use this radio.
11. Portable Fan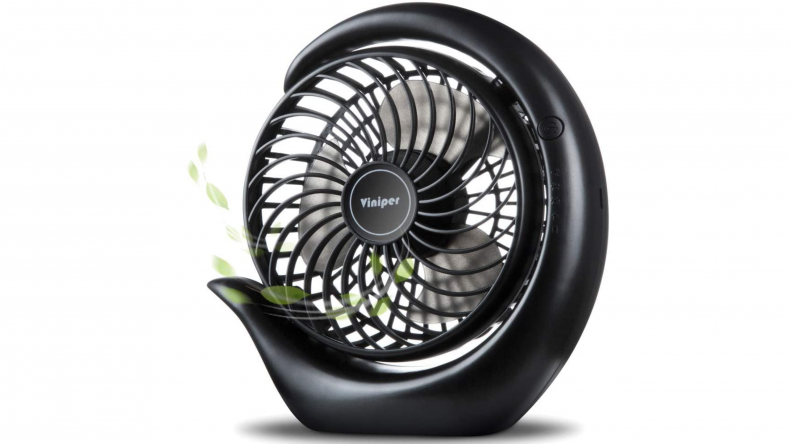 If you lose power from a hurricane or other summer storm, odds are it is going to be unbearably hot during the day. If you want to survive your time without an air conditioner, this little battery-powered fan can help. It may be small, but with three different speeds, it is still mighty. Turn it on and enjoy the momentary silence of your kids not complaining about the heat.
12. Sleeping Bag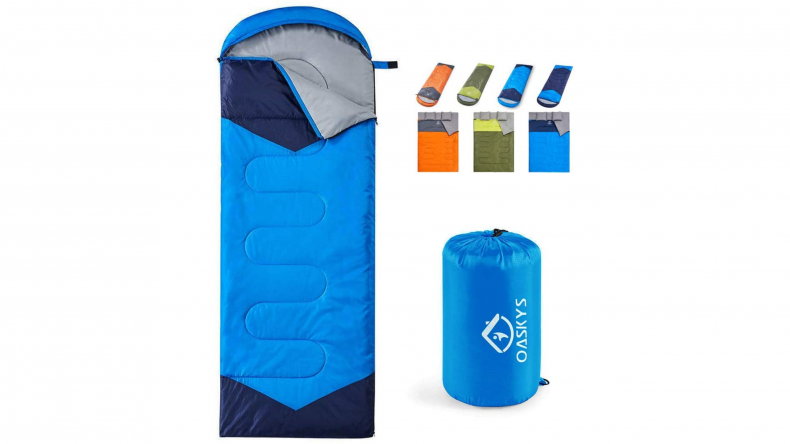 Storms and the power outages they bring can be unpredictable at best, devastating at worst. You may be dealing with damage to certain parts of your house or scared kids that don't want to sleep alone. You may also be dealing with a temperature drop to lows you're not used to. No matter what the situation is, sleeping bags can make the situation much more manageable. This one from Oaskys is designed for warm and cool weather and is water-resistant to prevent that gross damp sleeping bag feeling. It is available in a variety of colors and sizes, so you can get one for everyone in the family!
Click here to buy starting at $24.99.
13. Camping Stove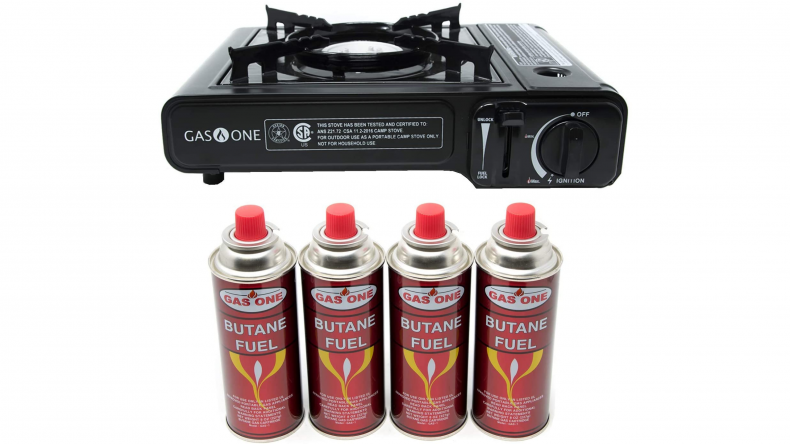 Warm food provides comfort that is hard to explain until you're eating cold beans out of a can for the third meal in a row. Trust us, cold ravioli gets old very quickly, and you're going to want to have a nice warm meal while you're dealing with this stressful situation. This gas-powered setup comes with four fuel canisters, so you're ready to cook from the moment it arrives. It also has a sleek carrying case, so you can take it camping if that's more your speed.
Whether you're a full-on doomsday prepper or just want to be all geared up for the next storm, we hope you enjoy these suggestions for products to get you through the next power outage!