Sponsored Article
12 Touching Ways To Say Happy Father's Day
Say "I Love You, Dad" Than With These Heartfelt Father's Day Gifts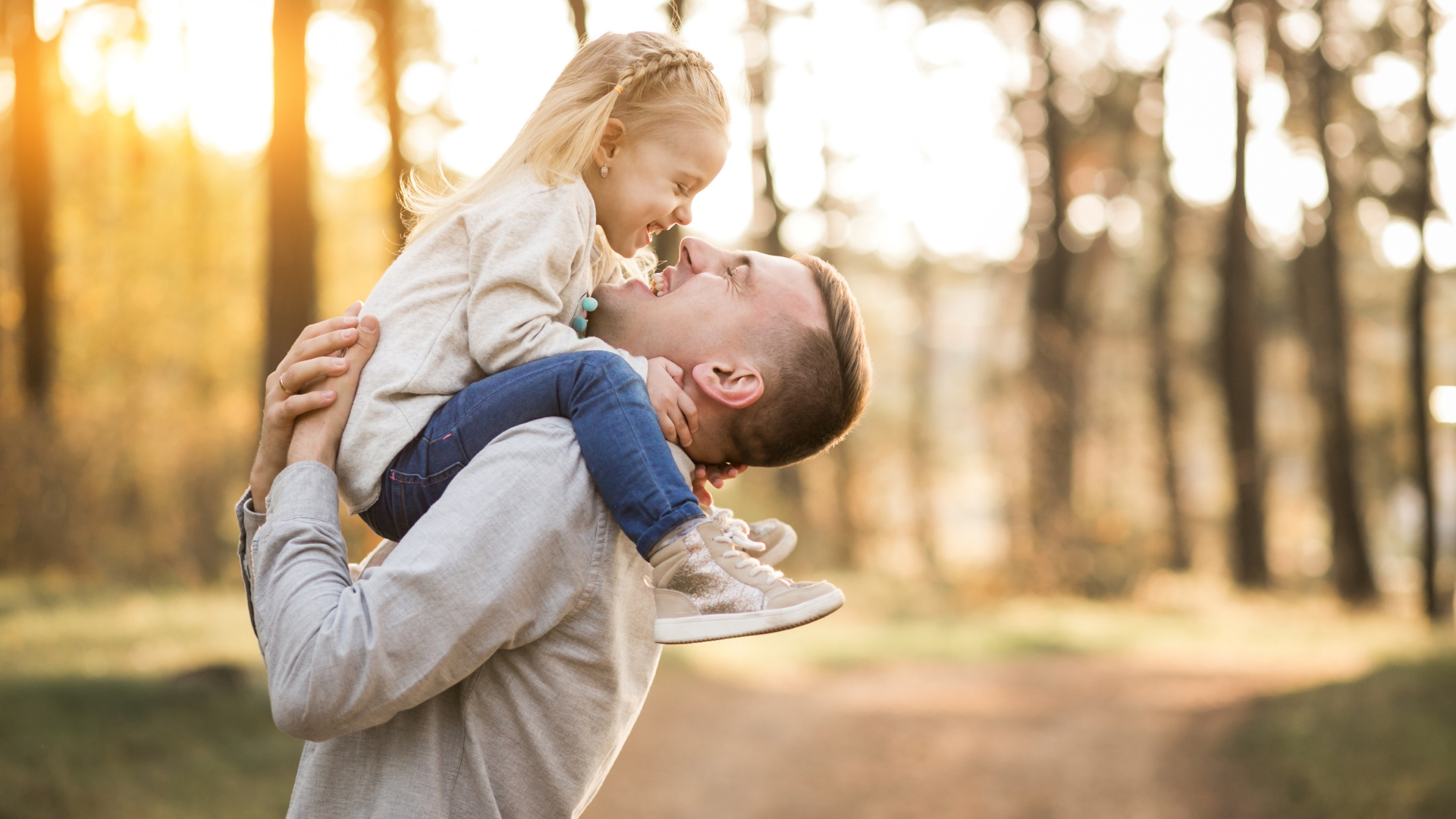 When we are born, our fathers are one of the first people we bond with—some babies even utter 'Papa' or 'Dada' as their first word. For most of us, not only do our fathers raise us, but they also protect us from harm and comfort us when we are hurt. They're our heroes, our best friends, and sometimes even our frenemies. Even when we don't always get along with them, deep down, we want to show them how thankful we are for teaching us and loving us.
Our fathers help make us who we are, and one day is certainly not enough to let them know how much they mean to us. Nonetheless, every Father's Day, we have the opportunity to show them some love and gratitude. Here are 12 touching ways to say "Happy Father's Day" through words, pictures, and gifts: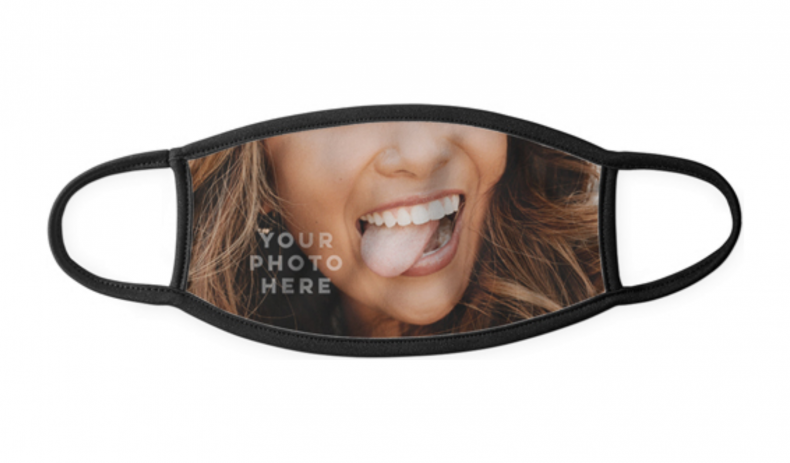 Price: $10.49
Letting your dad know that you care for his health is a touching way to say, "Happy Father's Day". What better way to do this than with a wacky face mask? Personalize a face mask with a photo of your dad's mouth. Make it even wackier with your pet dog's mouth.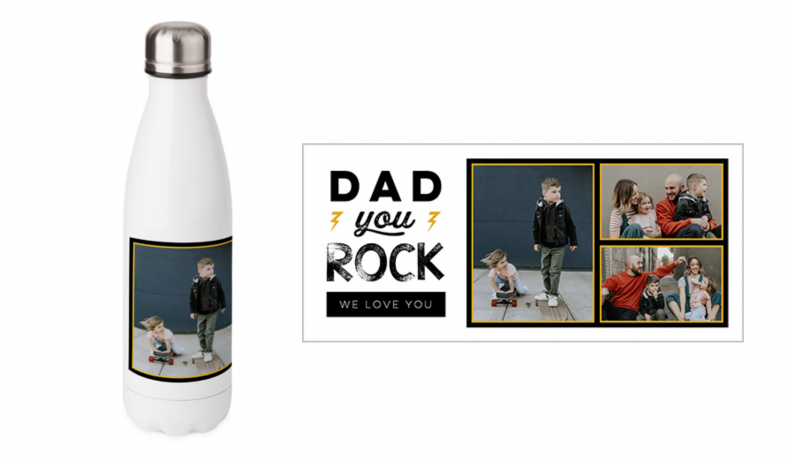 Price: $29.99
If your dad rocks, then be sure to keep him hydrated and lively with this stainless steel water bottle. Make it even better with a picture of the two of you, and your dad will feel as cool as the water inside the bottle.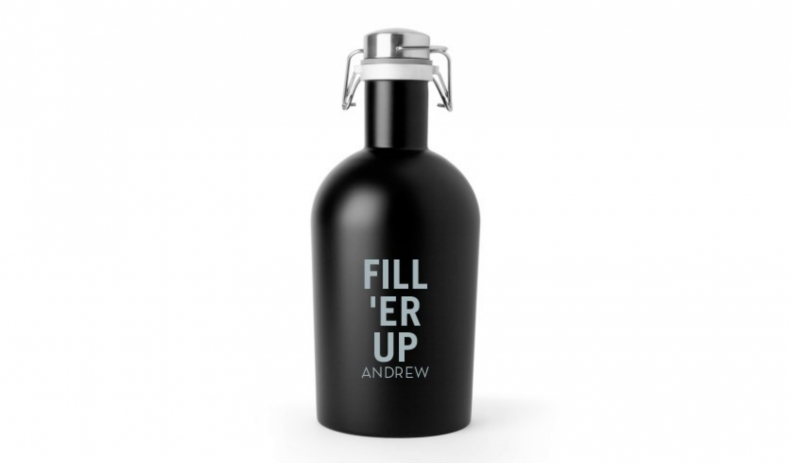 Price: $32.99
If there is no beer, there is still life... but maybe not as much fun. For those whose dads think this is true, then this growler is the gift for you. A growler is a jug specially designed for beer, and this growler is specially designed for your dad. Available in matte black or copper. Personalize it with drunk photos of him!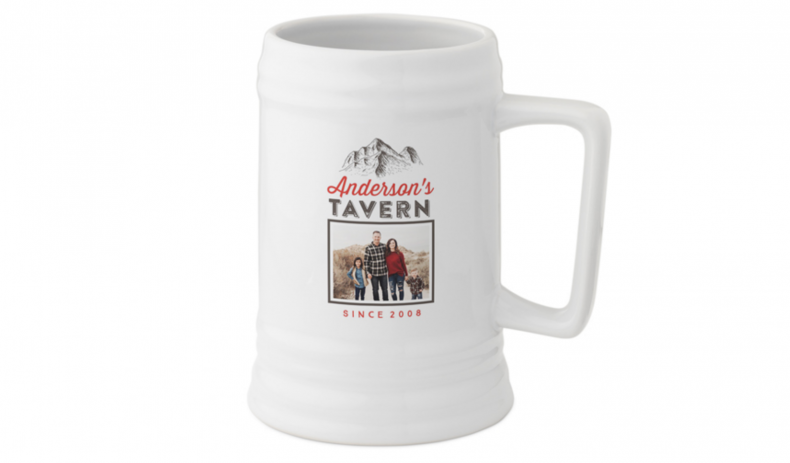 Price: $17.50
This beer stein is perfect for those dads who like drinking in the comfort of their homes or want to feel like they're in an outdoor tavern. It's made of ceramic and can be personalized with words and photos, making it a solid display piece. It can hold up to 25oz / 739ml.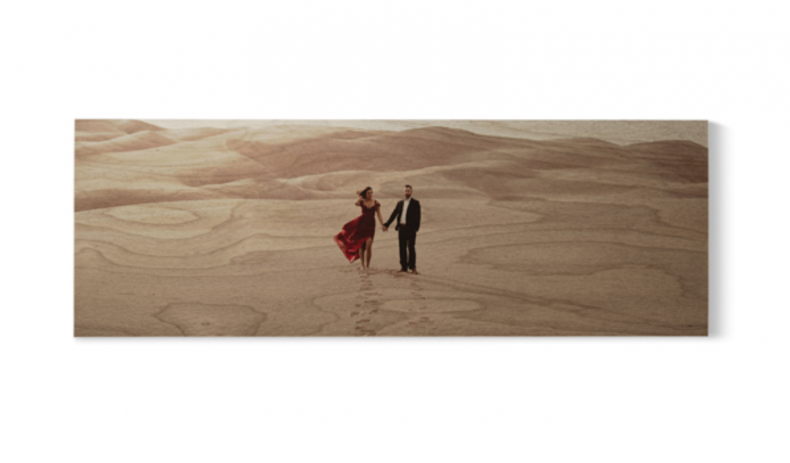 Price: $49-$144
Showing your dad you remember what he loves is truly a way to show your love for him. Choose his favorite movie poster or photo memory and print it on this rustic-looking Pano Wall Art to remind him of life's beauty. This heirloom-worthy piece comes in different sizes, colors, and materials which includes two screws and instructions.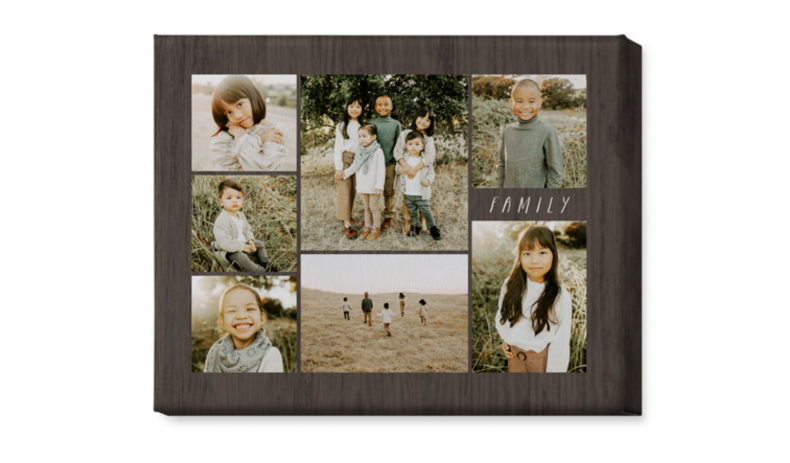 Price: $34-$260
Do you have more photos you want to share with your dad? The Lucky Seven Wall Art is a canvas piece that features your photos. You can choose the canvas size and frame color to fit the style and size of where you'd like him to hang it. This high-quality wall art includes a metal sawtooth hanger for easy hanging.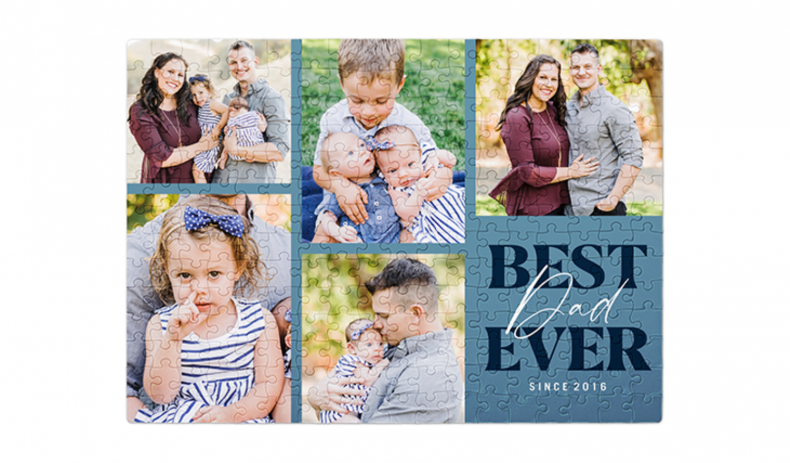 Price: $20-$32
Is getting a gift for your dad this father's day too puzzling for you? Maybe you should purchase a puzzle for him. With a customizable size catering to different skill levels, you can personalize the photo you want the puzzle to feature. The Best Dad Collage Puzzle is made of high-quality paperboard. You can choose the most embarrassing pictures of your dad and bond over putting them together with him!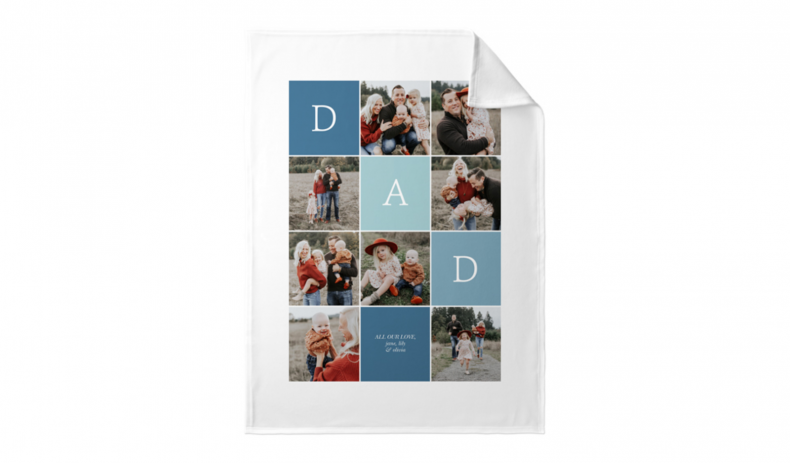 Price: $30-$55
Sometimes, there's no more comforting place to be than in your dad's hug. Hopefully, they feel the same way when you hug them. But we might as well make sure by giving them a personalized fleece blanket with our face on it. The New Colorblock Dad Fleece Photo Blanket can be made with fleece, plush fleece, or sherpa and is available in three different sizes. Pair this with a personalized plush pillow!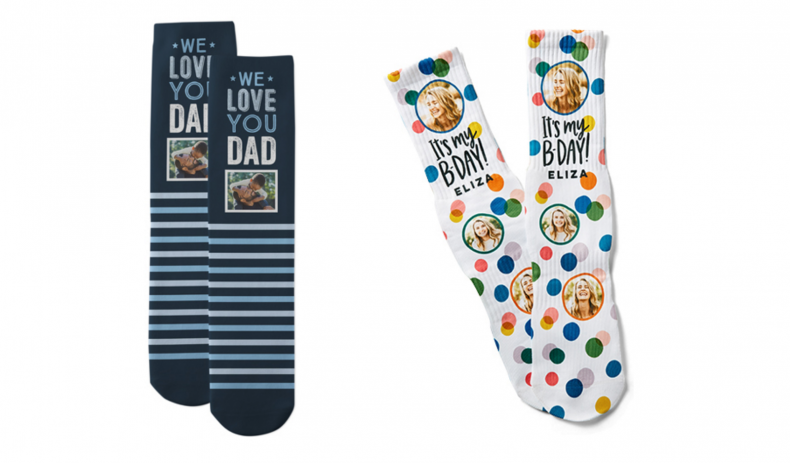 Price: $14.99
Only when we grow older do we realize how great socks are as gifts. And sometimes, we learn that from our dads when we see them receive socks for their birthday. This Father's day, touch their hearts by giving them personalized socks.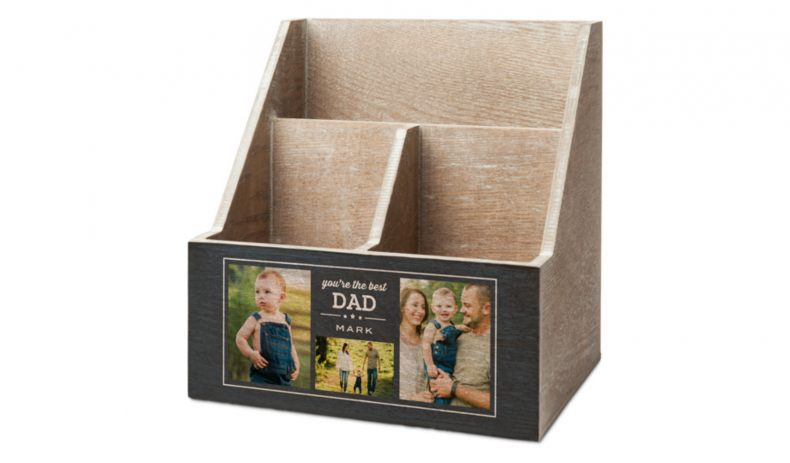 Price: $34.99
Dads are truly legends. Let's let them know how much their work means to us by helping them organize it with this desk caddy. Made with pressed fiber wood. Personalize it for that extra touch!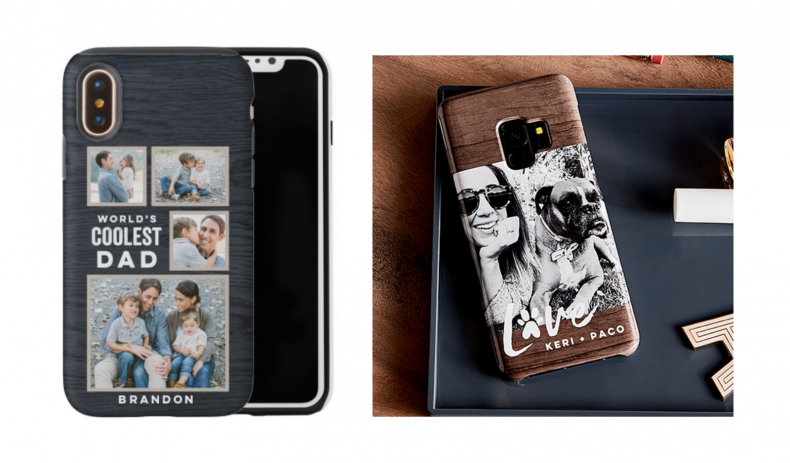 Price: $27.50 / $22.50
Add some love to your dad's phone by giving him a personalized phone case. Now, he could take (a photo of) you with him anywhere and everywhere!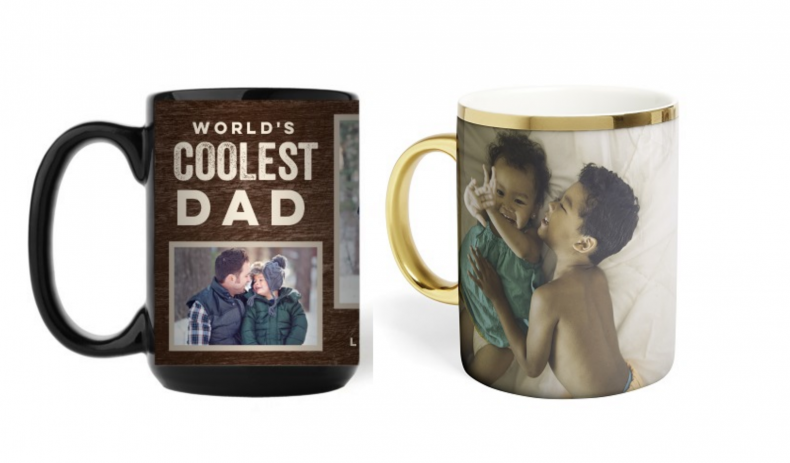 Price: 11oz - $9.50, 15oz - $11
And last but not least, a touching way to say "happy father's day" is by giving your dad a Coolest Dad Mug. Personalize this ceramic mug by adding photos and words to it. You can also choose the size (11oz or 15oz). There's no doubt that your dad will feel the warmth of your love with this mug.
We hope that this list can help you show love to your dad this father's day. While these gifts are great ways to give them a happy father's day, there are other ways to show them you care. You can take them out to dinner, or if you enjoy cooking, you can even prepare their favorite dish. You can play sports with them or write them a song.
A perfect father's day comes down to showing them how much you appreciate them. But what really matters is that whichever way you choose to say "Happy Father's Day", you do it with your whole heart! Shutterfly has a wide range of options for you to choose from.
Save 41 percent off sitewide at Shutterfly! Use code GRAB41 at checkout. Offer valid from April 15 until June 30, 2021. View Shutterfly's designs here.