Sponsored Article
14 Luxe Gifts Your Man Will Love: Valentine's Gifts Worth Splurging On!
No matter his style, from classic to modern to hipster, Hugo Boss has the sleekest options!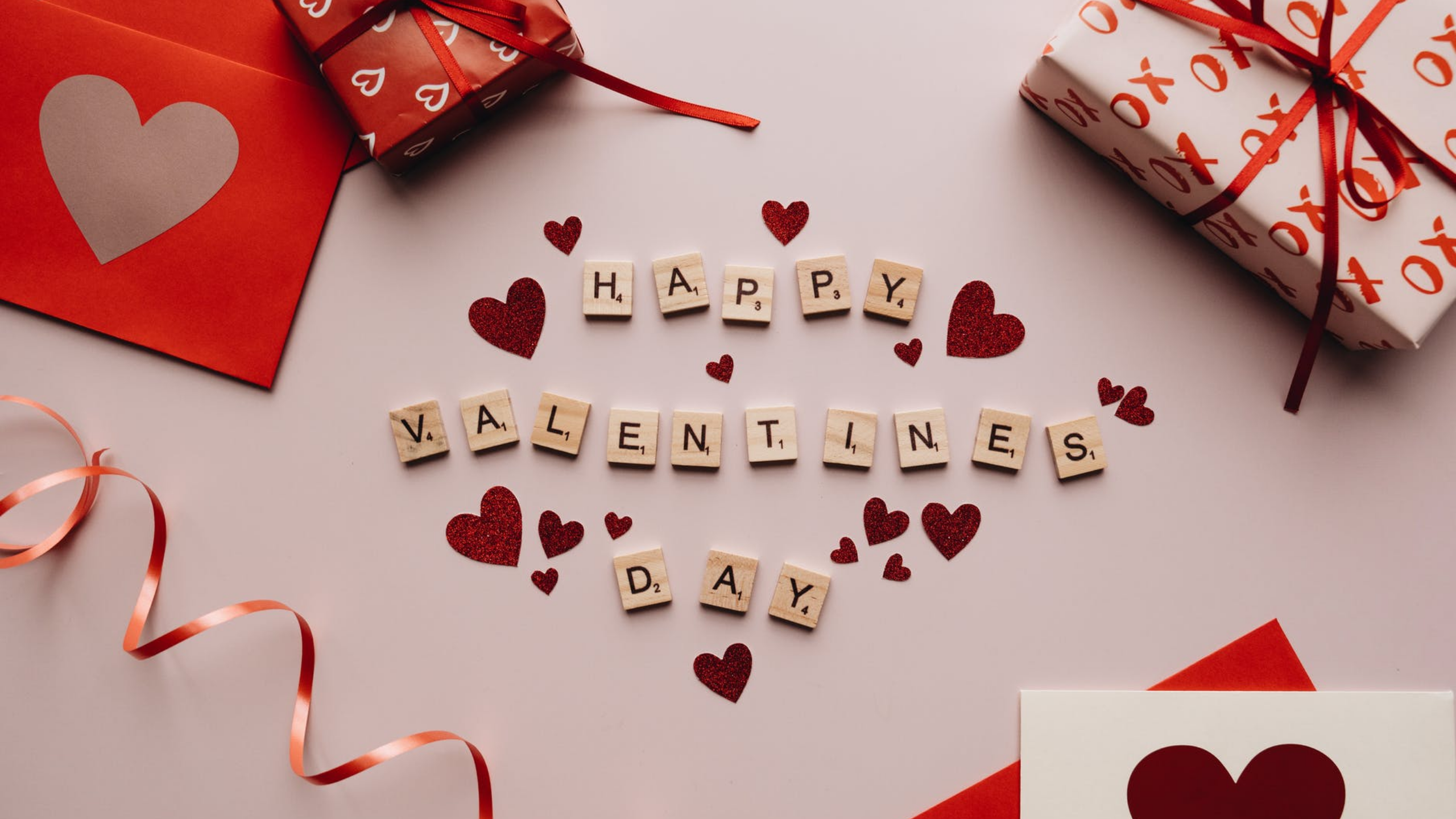 Holiday shopping for your man can feel like an impossible task. He either wears the same plain t-shirt four days in a row or has a more curated closet than you do. Whether he's a fashionista or his mom is still picking out his sweaters, we found prime picks for his V-Day gift to make your life a little easier!
No matter his style, from classic to modern to hipster, Hugo Boss has the sleekest options. We compiled a list of 14 chic items that will take his wardrobe from drab to fab. We promise we can even make his loungewear look cool! Click here to see the complete Hugo Boss Valentine's Day gift guide for men, or keep scrolling to see our favorites!
1. Pima-Cotton Relaxed-Fit T-Shirt With Shark-Jaw Print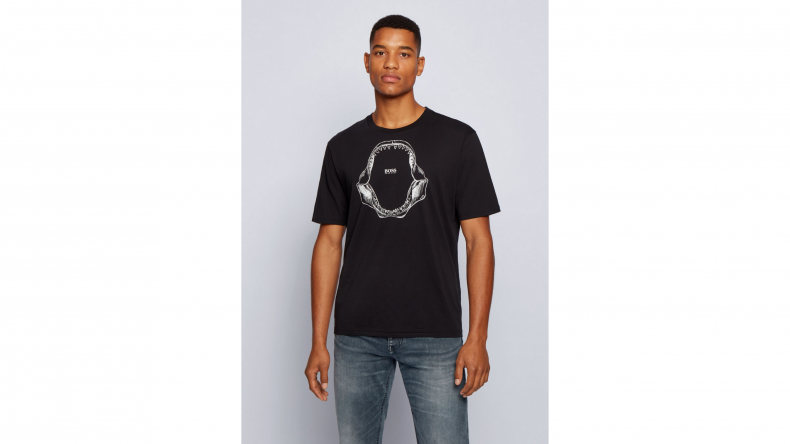 Tell his boring old t-shirts to take a hike and give him an upgrade that takes a bite out of fashion. This super-soft t-shirt is crafted in premium Pima cotton with a washed finish and cut to a laid-back fit. Pair it with sweats for cool loungewear or jeans for a club look.
Click here to buy for $78.00
2. Logo-Print Swim Shorts in Technical Fabric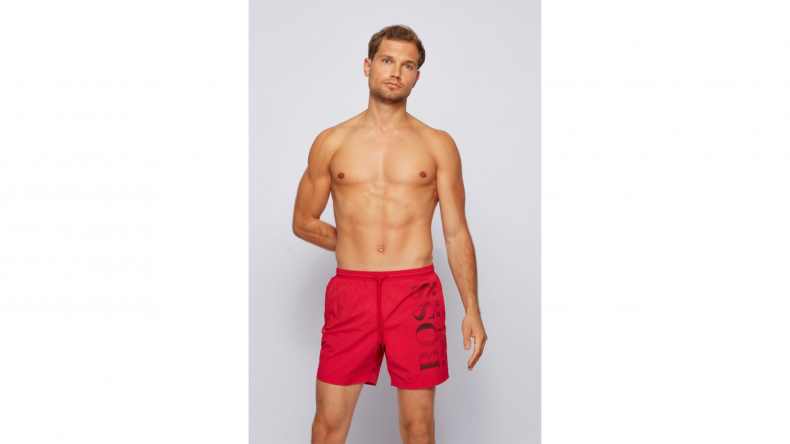 You may not be going on a tropical vacation for this Valentine's Day, but you may as well get him outfitted for your next one. With ten colors available, there is a flattering choice for everyone. This distinctive swimwear option comes in quick-drying technology fabric with ergonomic side seams for comfort, an elasticated waistband, and a bi-color drawcord. Finished with an oversize dégradée logo print at the left leg, update your vacation collection with this contemporary design.
Click here to buy for $68.00
3. Logo Slides With Monogram-Embossed Outsole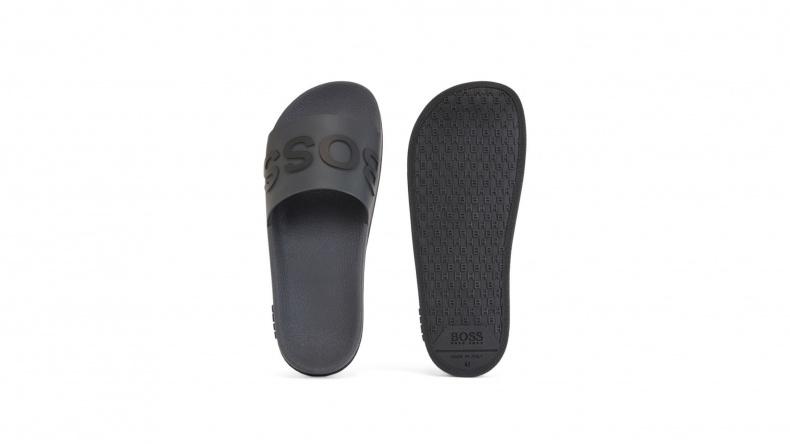 Don't you love when celebrities make comfortable, convenient things trendy again? From walking the dog to a day out in his relaxed loungewear (keep scrolling down this list if you're interested in cool loungewear), these slides are going to be his new favorite pair of shoes. These Italian-made slides are designed with a contoured footbed and topped with a smooth strap with the BOSS logo in a debossed effect that coordinates tonally with the base color. Pick between seven beautiful coordinated colors.
Click here to buy for $88.00
4. Card Holder in Grained Italian Leather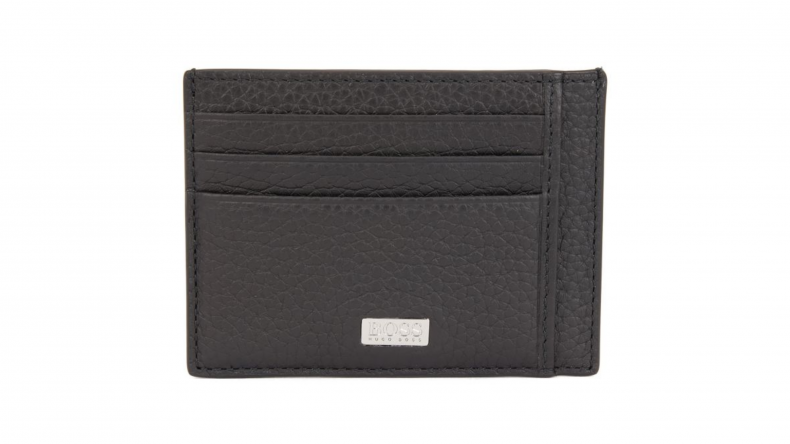 Is his wallet held together with duct tape, or worse, velcro? This refined card holder is designed in Italian leather with natural grain; the six-slot cardholder is trimmed with a polished metal logo plate for a luxurious touch. It measures 8 x 11cm and comes in black or dark blue. The lining features RFID performance to help prevent data skimming.
Click here to buy for $108.00
5. Cotton-Blend Polo Shirt in Bubble-Knit Jacquard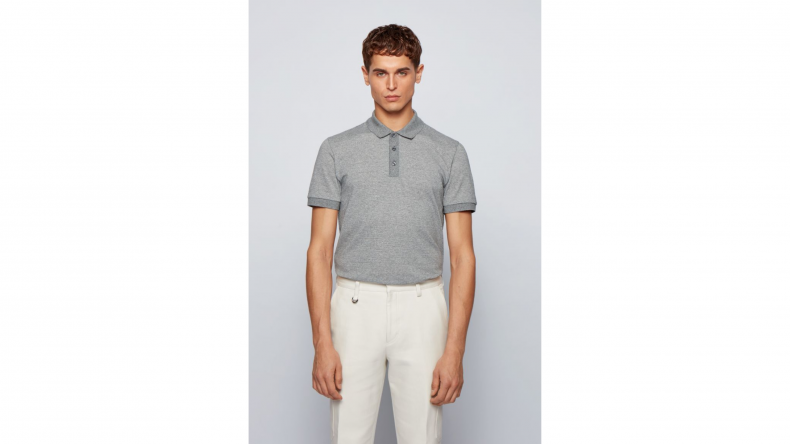 He'll be ready to hit links for his next golf day or step into the office for a casual workday in this refined polo shirt. Crafted in a cotton blend with a rich mouliné color effect in grey or dark blue. This short-sleeved top is designed with bubble-knit jacquard for distinctive texture and contrasting fabric at the collar, cuffs, and placket.
Click here to buy for $118.00
6. Virgin-Wool Beanie Hat and Two-Tone Scarf Set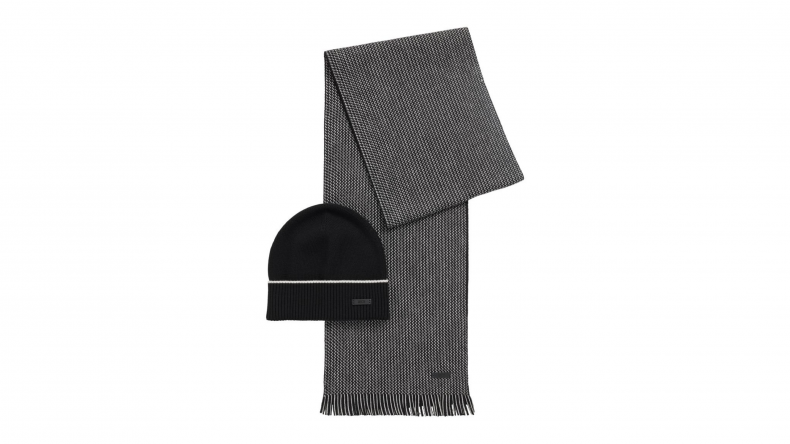 The weather outside is still frightful. So get him a virgin wool winter beanie and scarf set that is delightful. The beanie has contrast tipping and a coordinating raschel-knit scarf with a two-tone structure.
Click here to buy for $178.00
7. Cotton Crew-Neck Sweater in Two-Colored Structure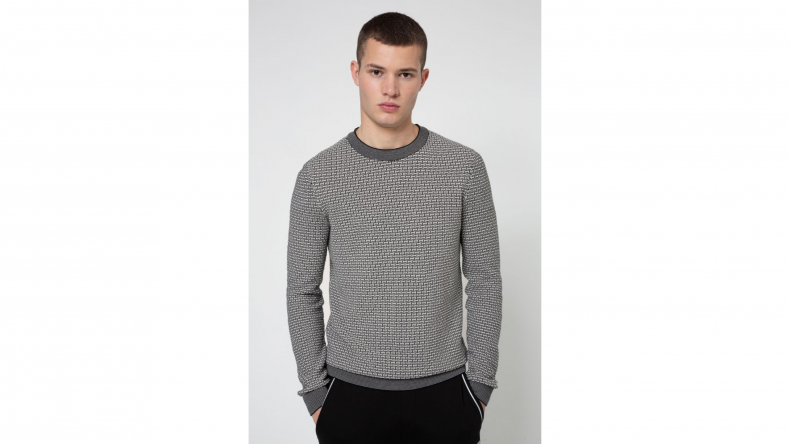 Everyone loves a soft sweater that makes you feel like you're wrapped up in a hug. This pure cotton sweater is cut to a regular fit with a crew neckline. It has a two-color structure featuring a contrast pattern at the hem and cuffs and a solid-toned collar.
Click here to buy for $178.00
8. Nylon-Twill Backpack With Reflective Details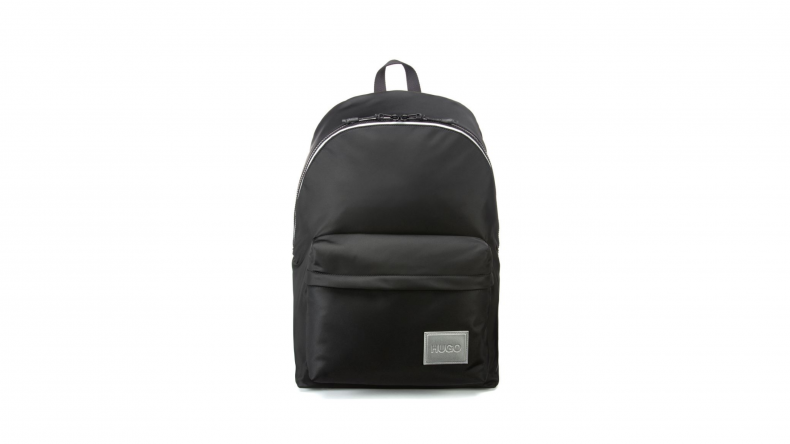 Whether he's heading to class or heading to the gym, this bad will tote has everything he needs. It features a two-way zip compartment, an inner laptop pocket, and an additional outer zipped pocket for sleek organization. Reflective silver-effect trims, including a new-season logo patch, give this everyday bag HUGO edge. Measuring 44 x 30 x 16cm, it is spacious enough to fit the necessities while sleek enough that he won't mind carrying it.
Click here to buy for $198.00
9. Collection-Themed Hoodie in recot2® Cotton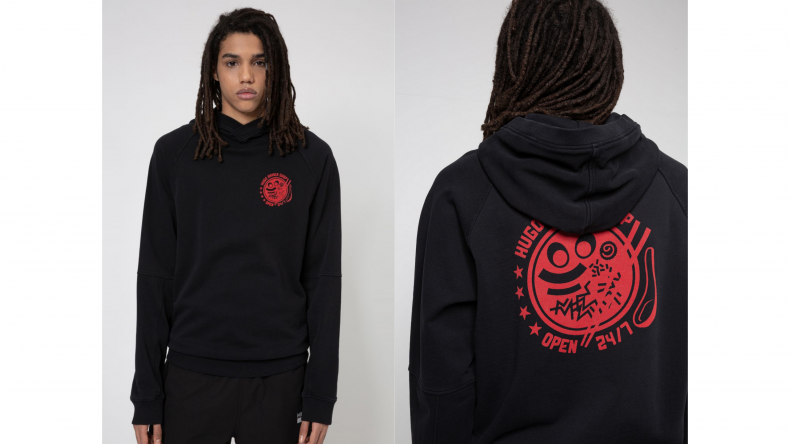 If his favorite thing to do on a cold winter day is to get cozy at home with a nice hot bowl of ramen, this is the perfect gift for him. This street-style hoodie is printed at the front and back with artwork inspired by the Asian theme of the new-season collection. This sweatshirt is crafted from French terry made with Recot2® yarn, created using 25% pre-consumer recycled cotton and 75% organic cotton for a more sustainable approach to production.
Click here to buy for $178.00
10. Regular-Fit Shirt in Patterned Flex-Weave Fabric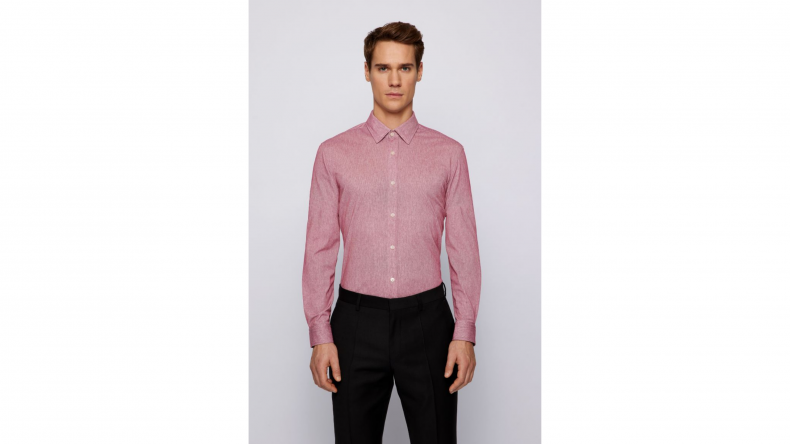 Send him back to the office in this classic button-down shirt made from high tech fabric. That's right. It's crafted from flex-weave fabric from 65% recycled polyester for enhanced comfort and stretch in every direction. Cut to a straight fit for comfortable wear, this shirt features an all-over pattern to bring character to everyday looks. Pair it with a cardigan for a scholarly look or a blazer for a polished, professional vibe.
Click here to buy for $148.00
11. Loungewear Pants in Ottoman Cotton With Logo Embroidery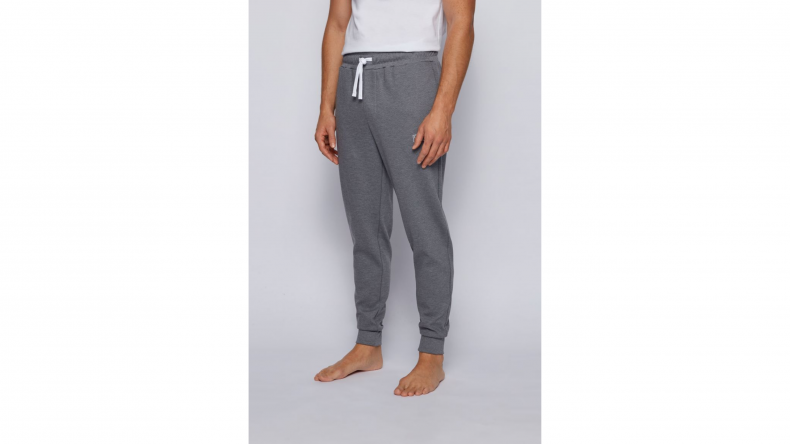 Gray sweatpants are a classic for any man's wardrobe. But if they are covered in stains and holes, they could definitely use an upgrade. Crafted in cotton with a ribbed ottoman structure and soft interlock cotton at the waistband and cuffs, these lightweight pants are detailed with an embroidered BOSS logo outline in contrast.
Click here to buy for $118.00
12. Loungewear Sweatshirt in Pure Cotton With Chest Logo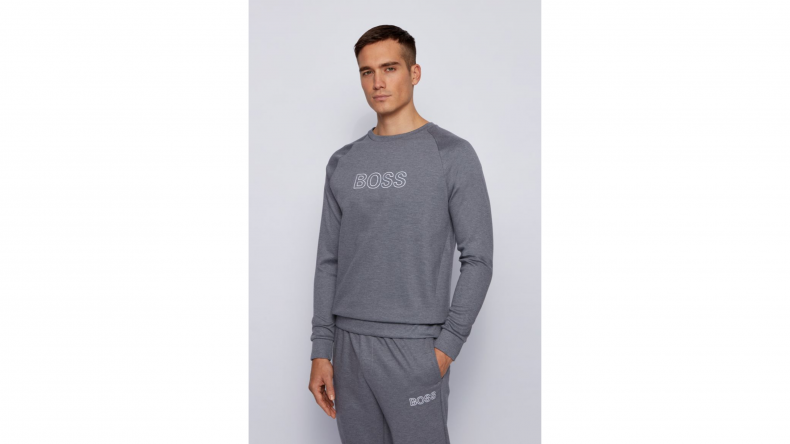 Ready to complete his loungewear look? Top off those grey sweatpants with a coordinating sweatshirt for a monochrome look. The embroidered logo in outline style elevates this ensemble from basic to branded. The sweatshirt is crafted in pure cotton with an interlock structure, featuring ottoman structuring through the body.
Click here to buy for $138.00
13. Slim-Fit Suit in Patterned Stretch Fabric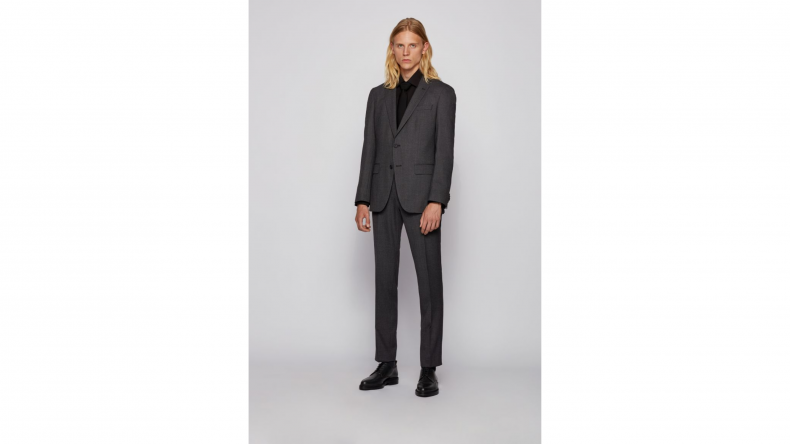 Okay, maybe after this past year, you're a bit tired of seeing him in his loungewear. If you want to see him do his best James Bond impression, give him a suit that inspires it. This high-comfort suit by BOSS Menswear is cut to a close fit for a modern outline and crafted from performance-stretch fabric containing wool and woven with a refined pattern. Complete with mesh lining, this two-piece ensemble makes an easy-wear addition to a formal wardrobe.
Click here to buy on sale for $895.00 $358.00
14. Slim-Fit Three-Piece Suit in Virgin Wool With Silk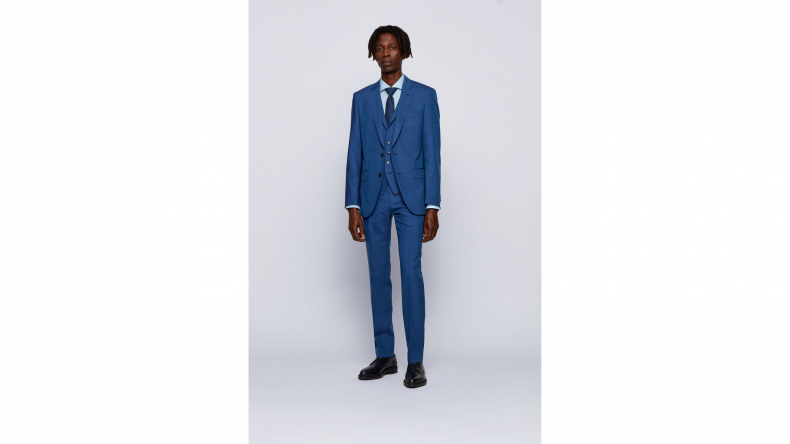 Can we talk about how absolutely beautiful and universally flattering this shade of blue is? Seriously, this color has never looked bad on anyone, and it looks fabulous as a three-piece suit. Can't you picture your man looking dashing in this for a summer wedding or spring event? In addition to the rich color, it features a micro-pattern for subtle depth and texture. The blend of virgin wool and silk gives the expertly tailored narrow suit a hint of stretch, allowing freedom of movement.
Click here to buy on sale for $995.00 $398.00
Want to keep shopping? Click here to see the entire Hugo Boss Men's Valentine's gift guide.