Sponsored Article
15 Best Garden and Patio Projects You Should Be Doing to Blast Quarantine Woes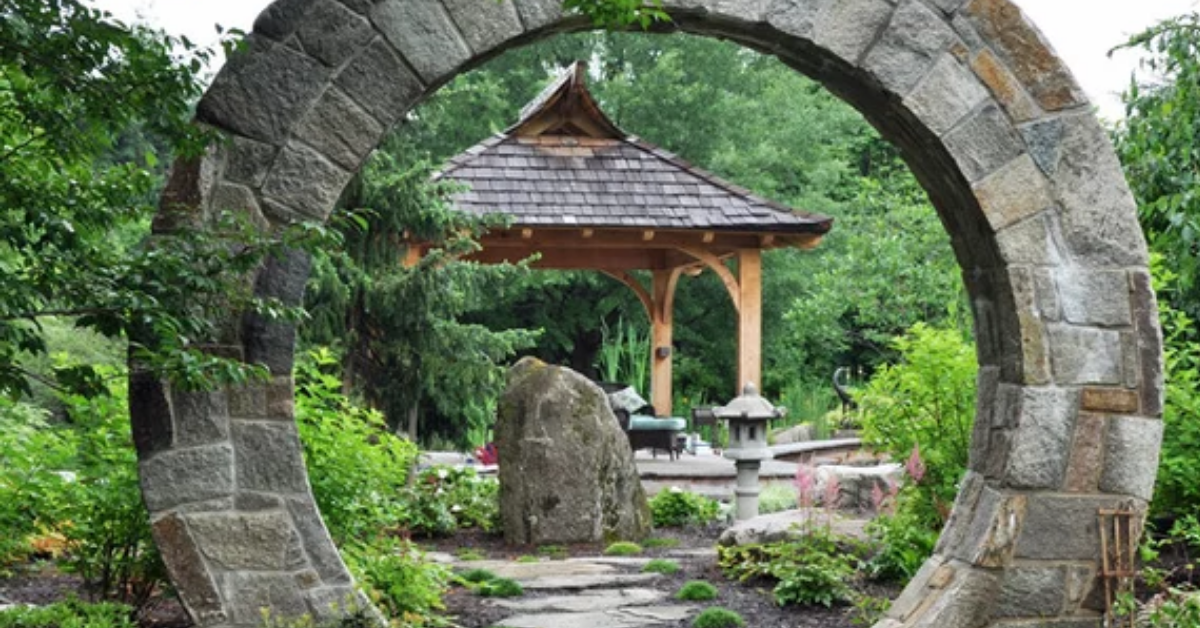 As the coronavirus pandemic is forcing people to stay at home more, many have turned to home-related activities such as cooking, baking, gardening, showing off on social media their latest collection of succulents, the new recipe they've tried, their latest carpentry projects, and so on.
This pandemic quarantine period can be the best time to give your home garden some love and attention. Not only will it elevate the look of your outdoor space, but it will also give you a sense of accomplishment, release stress, and let you take time off from all the negativity in the world.
If you're looking for a one-stop-shop for your garden improvement, then Houzz is the best place on the web to find the best landscape designers near you or the garden products for your next big project.
Houzz will connect you with local landscape architects, designers, landscape contractors, swimming pool builders, and hot tub and spa dealers near your area. But if you wish to get your hands dirty and DIY, Houzz will help you find all the outdoor furniture, accessories, and tools you will need for your home improvement project.
Here are some garden and patio renovation design ideas that will revitalize the look of your garden.
Create a Zen Garden for Your Small Garden Space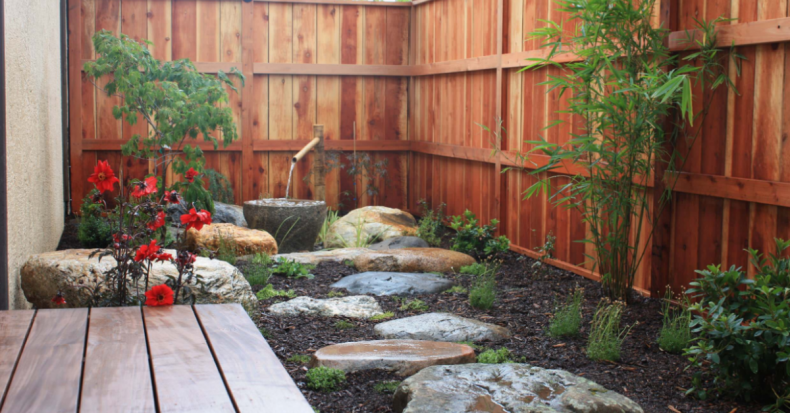 Your garden can easily be a place of respite for you to take a breather or practice meditation.
You can create a zen garden even in a small space. In fact, this encapsulates the very concept of Japanese or Zen garden, where gigantic earth features like the sea, lakes, mountains, and hills are represented in a small space.
The ripples in the sand symbolize the waves on the ocean, while the rocks represent the mountains. The trick is to compose all the elements to create a tranquil and relaxing atmosphere.
Items to use: rocks, stones, sand, moss, trickling water, bamboo, and lotus leaves and flowers. To create a meditative impact, make a water fountain the central point of your garden.
---
Extend Your Space With a Deck or Patio
A garden patio can be an excellent space for entertaining guests or for you to relax on days when you need to. Choose from wood, natural stones, or outdoor tiles for your deck flooring.
Adding a deck or patio is not just for aesthetics. Doing this will also help increase the value of your property. So if you plan to sell your house in the future, this garden project will boost your home price.
Need help with this project? You can get help from one of the best deck and patio builders near you.
---
Create a Social Space With Outdoor Furniture and Accessories
Once you've extended your home space with a deck or patio, it's time to choose the best outdoor furniture that will make the area amenable for relaxation or for guests to gather.
Choose from quality hammocks, outdoor chairs, outdoor dining furniture, porch swings, and outdoor umbrellas.
Add cushions, pillows, and unique decorative items to liven up the area. Pick accessories that will add lively color contrast to the deck or patio furniture.
---
Add a Fire Pit for a Cozy Night Outdoors
Adding a fire pit will immensely enhance the style of your garden. Imagine gathering around the fire while sipping your favorite drink.
This outdoor element will work whether you're planning to gather a big group around or just want an intimate space. Your fire pit can either be fueled by propane or natural gas. Plan your furniture set-up well and make sure that your firepit is not too big that it overwhelms the space.
---
Use Plants to Add Colors
One big mistake that people make when they do not hire a designer is using only green plants. Don't forget that your plant cover does not have to be all green.
Explore the variety of plants available and bring flowering vines and colorful foliage to your garden. Put together the plants of the same color as they give more impact en masse.
Explore Vertical Space With Trellis, Arbors, and Vines
One pleasant way to add shade and color to your garden is by installing a trellis or arbor and then adding flowery vines to climb over it. You can use arbors along the pathway, or you can add the trellis or arbor above a seating area.
---
Bring Birds to Your Garden
Want to hear birds chirping in the morning? You can have that when you have plants that will attract birds to your garden. Consult a nursery nearby and ask for available trees and shrubs that birds love.
These creatures need shelter, food, and water, so another way you can attract them to your garden is by installing a bird feeder for them.
---
Install a Pool for Those Hot Days
If you have the space for it, then don't waste it by just using your area for an expanse of lawn. Set aside a space for a small, or large, pool where you and your family can soak during the hot summer months.
During this pandemic period when movements and travel are limited, adding a pool to your outdoor space can give you the perfect opportunity for relaxation. This will also significantly boost the value of your property.
This project can be a huge undertaking, and you may need the help of a professional designer or contractor to avoid future problems.
---
Make It Relaxing With an Outdoor Spa
Make your garden such a relaxing place that you will not need to think about the vacation you're missing this pandemic season. An outdoor hot tub or spa can also be a good complement to the swimming pool.
There are hot tubs and spas that are ready to install. However, if you're looking for something that's custom-made, you can always contact a spa specialist for help.
---
Create an Elegant Ambiance With Lighting
If you want to create an inviting garden at night, then creative lighting can do the trick. Avoid lighting that is too bright, so you can still enjoy the night time atmosphere.
Provide pin lights for your trees and shrubs. Wall lights can create a wall wash effect that makes the space a bit more elegant. Solar lights are also nice to have in the garden since they are an excellent way to save on power while illuminating the garden space.
---
Add Contrast With Hardscape
When designing your home's landscape, don't focus solely on plants—that's boring!
There should be a balance between your softscape (plants) and the hardscape (rocks, stones, sculpture, etc). Make a composition that involves the plants and your hardscape elements.
At the same time, make sure that you are not overdoing it with too much hardscape elements. It's important to stick to your theme and overall design concept, so all your elements work together and blend well.
---
Create Your Own Pathway or Stepping Stones
Your stepping stones or pavement does not have to be ordinary. You can make your own unique pavers or get a hold of ready-to-use stepping stone molds for your DIY project.
Arrange them in a winding shape, if you're going for an informal design. You can use colorful stones or grass in between your pavers.
---
Grow Your Own Food
Instead of planting decorative ornamental plants, many are deciding to plant veggies and fruits instead. You can create veggie plant boxes or plant the veggies to replace the ornamental plants.
Herbs like basil, rosemary, and peppermint are not only useful in the kitchen, but they can also repel insects such as mosquitoes.
Once you've started a vegetable and herb garden, you can start propagating them through cuttings or seeds.
Start Composting
If you haven't done composting yet, this is the perfect time to do so. All your kitchen waste can be turned into compost that will make your plants grow healthy.
The composting bin can use worms to turn kitchen scraps and paper waste into nutrient-rich soil for your garden plants.
---
Catch the Rain
Add a rain barrel to catch the rain from your downspouts. The water collected can then be used to water your plants.
This creative design, for instance, poses as a planter, but it is in fact, a rain catcher.
Catching rainwater has many benefits. Just imagine if most of the population catches rainwater. This will lessen the amount of water going to the sewers, therefore, minimizing floods. This can also help you save on your water bill.
---
Takeaway
The garden is one area that is always worthwhile upgrading. It does not matter if you have a small or big outdoor space. With some creative designs, your garden can be transformed into an aesthetically appealing area.