Sponsored Article
15 Easy Ways You Can Trick Yourself Into Saving Money
Here are 15 easy ways you can save money to get your finances in check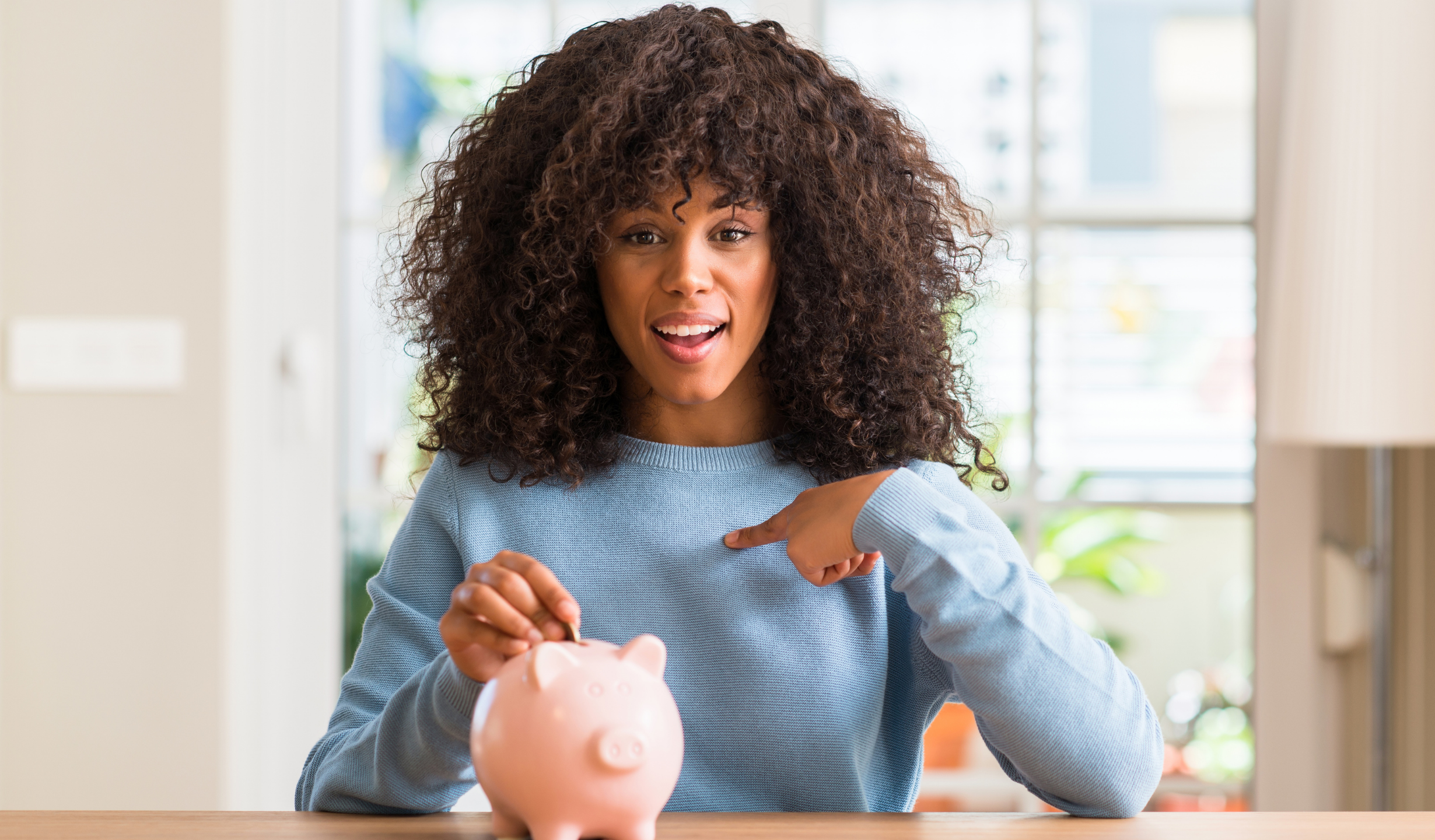 Are you tired of living from paycheck to paycheck? Well, 20 percent of Americans have no retirement savings, according to Northwestern Mutual, and 45 percent of Americans are not adjusted for the possibility of outliving their retirement savings. Saving money is common sense but often easier said than done. One of the simplest and most widely spoken pieces of financial advice out there is to invest.
A large number of people don't know how to wisely spend their finances, considering the immense value of saving money. Simply understanding that you can and should invest is not enough when it comes to doing the right thing financially. Without knowing that you should save money, it's difficult to do something regularly. Saving cash requires patience and a certain amount of sacrifice, after all. Here are 15 easy ways you can save money to get your finances in check:
1. Map Out Significant Sales
Clock your orders according to annual sales cycles of appliances, chairs, electronics, and more. Don't purchase anything in a hurry, either. Wait a day or two before shopping to see if you really need or want it. Using the Simplifi app, you can easily jot down any expenses you might need to have in the future. You can create custom watchlists on Simplifi by Quicken so that you can easily monitor the prices of certain items.
2. Restrict Your Shopping Online
Make it harder for yourself to shop online. Instead of storing your billing details, force yourself to enter your mailing address and credit card number each time you buy. You can also logout your sign-in information from shopping websites and remove saved passwords so that you will have to log in every time you get the urge to shop online.
3. Automate Your Savings
Find an app or bank account that removes the hassle of manually having to save you money. The easier way would be to set up an auto-debit feature in your bank account from your checkings to savings every month. Luckily, Simplifi by Quicken has this feature, allowing you to automatically save your money before you go on an online shopping spree.
4. Count Your Loose Change
Each day, clear out your pockets and begin collecting the extra cash. Then take your collection of coins and small bills to the bank and put it directly into your savings account instead of your checking account. When you have to make small expenses, use cold hard cash instead of your credit card. Using actual bills makes the experience of shopping more real and can help actualize your purchase, making you think twice whether you want to spend or not.
5. Cancel Unnecessary Subscriptions
Uncheck the auto-renew feature on any subscriptions that you don't use daily, such as streaming channels or subscription boxes. The Simplifi by Quicken app has a subscription tab where you can monitor all your subscriptions. Cancel any subscriptions that you are no longer using or are unimportant.
6. Track Expenses
Keep track of your cash balance each month, particularly your revenue minus your expenses. You should be spending much less than what you are making. This would also make it easy to mark progress towards saving. Try a budget app that controls your expenses. Simplifi by Quicken has a free app that does exactly that.
7. Plan Your Grocery Shopping
To help you save money on shopping, a little preparation before you go to the grocery store will go a long way. To optimize your savings when you buy, make an inventory list of your pantry and make a shopping list of only the things you really need, and use discounts, coupons, and loyalty programs to earn rewards and minimize spending. You can create a spending plan on the Simplifi by Quicken app so you can get helpful insights and make smarter choices moving forward.
8. Order Smaller Servings When Eating Out
Settle for appetizers or share an entree with your dining partner to save money when you eat out. Even better if you can just cook a meal at home, but if you really have to eat out, don't splurge too much.
9. Get Entertainment Discounts
Take advantage of free days to save on entertainment expenses at museums and national parks. For veterans, teachers, service personnel, and more, you can even inquire about discounts.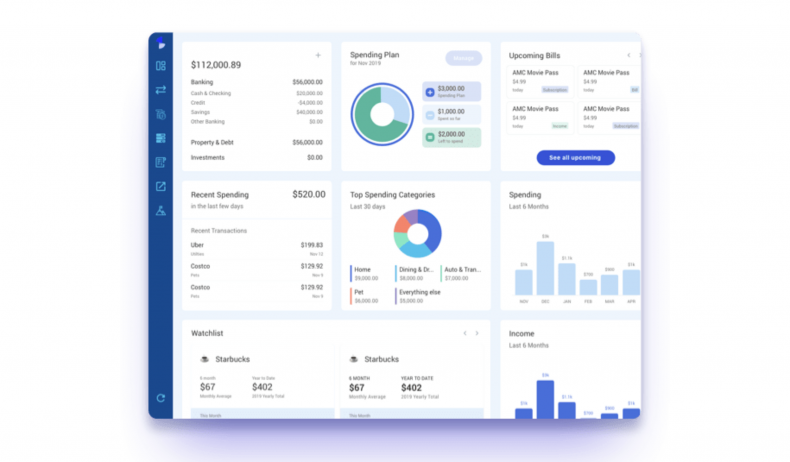 10. Change Your Mobile Plan
One way to save money on your mobile phone bill is to change your plan. You will save nearly $100 a year per line, by withdrawing insurance from your contract.
11. Track Your Electricity Bill
You can save hundreds annually on your electricity bill with big and small changes in your energy use. With Simplifi by Quicken, all your billings can be controlled and viewed to see how they affect your savings.
12. Pay Off Your Student Loans
Your monthly student loan payments can be reduced by several hundred dollars each month through income-driven repayment plans. As a way to bump up your credit score, having less debt goes a long way, and small increments of payment can make way for you to create actual savings rather than paying off debt in the future.
13. Create Your Own Gifts
Go the DIY route with inexpensive gifts like handwritten letters, small plants, homemade bath bombs or candles, personalized embroidery, and so much more! Some gifts can cost a small fortune, but creating your own can give a nice personalized touch that your recipient may appreciate more, all while not breaking the bank!
14. Lower Your Vehicle Payment
Over the term of your loan, refinancing your car loan and taking advantage of lower interest rates could save you a lot in the long run. Similar to paying off your student loans, restructuring your loan can save you the trouble of paying off your debts in the future, further increasing your credit score.
15. Invite A Friend to Be Your Savings Partner
Ask a friend or family member to join you in the quest for financial freedom and to save together, and constantly update each other about your success every week or so. You could also make it a competition, for example, you have to buy lunch for someone who saves the most.
The value of saving money is straightforward: it makes you achieve more stability in your life. If you have cash put aside for emergencies, should unforeseen events happen, you have a safety net. You will be able to take chances or do new stuff if you have money set aside for spending expenses.
You don't need to make a 180-degree lifestyle change. With Simplifi by Quicken, you can start saving without uprooting your current lifestyle, all for the meager price of $3.99 a month. There are easy ways that you can start learning today to save your money.
The contents of this article is for informational purposes only and does not constitute financial or investment advice. It's important to perform your own research and consider seeking advice from an independent financial professional before making any investment decisions.