Sponsored Article
2020 Gift Ideas For Your Loved Ones With These Gorgeous, Affordable Lab-Grown Diamonds
Blue Nile's exclusive partnership with Lightbox features lab-grown diamonds that are all set in 14k gold. This collection includes earrings, pendants, bracelets, and rings with prices starting at $600 and are exclusively available online at BlueNile.com.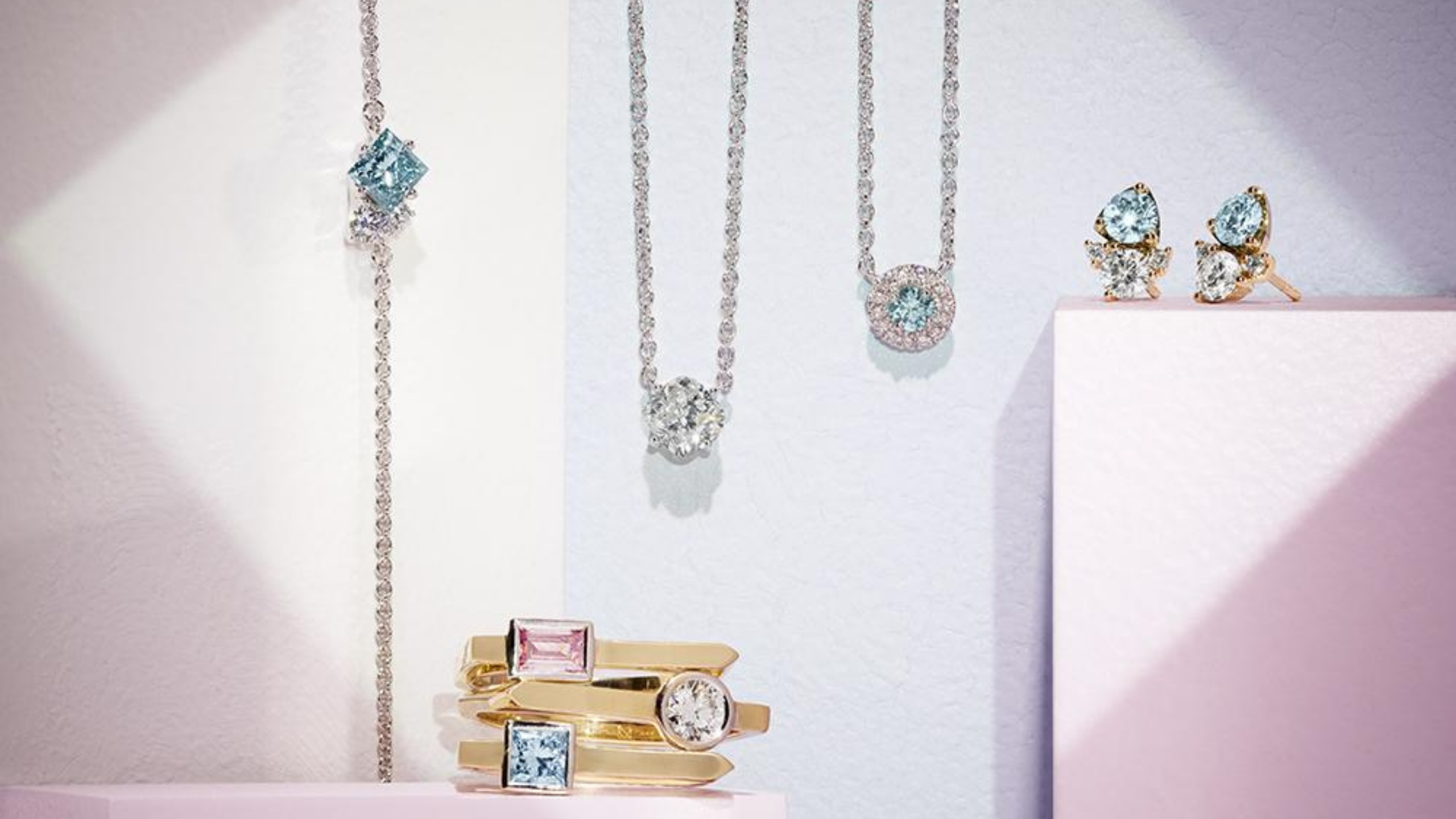 There's a wealth of great holiday gift ideas you can find on the internet. However, if you are looking to wow a loved one or significant other this Christmas or hoping to commemorate the holiday with a special gift, how about getting a stunning jewelry piece that is sure to leave the recipient speechless? Jewelry pieces featuring lab-grown diamonds are not just excellent holiday gift ideas. They are also a fantastic option for other celebrations, or simply as a special gift to yourself for everyday wear. Lightbox Jewelry by Blue Nile offers gorgeous pieces featuring bigger, better, and more accessibly-priced, lab-grown diamond stones with exquisite cuts.
Science And Sparkle: What Are Lab Grown Diamonds?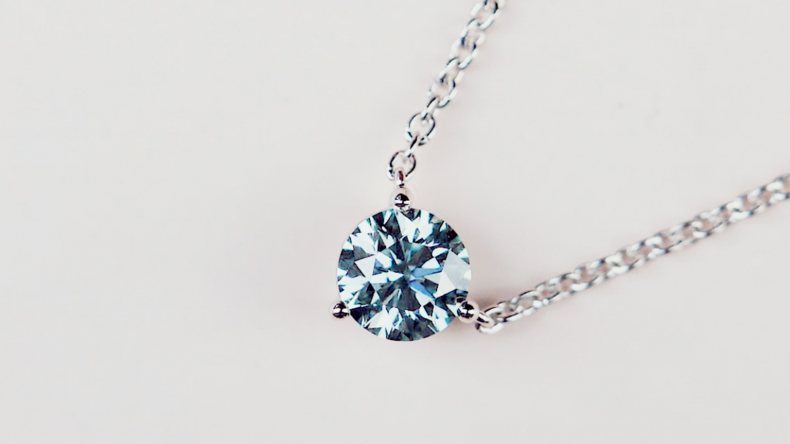 Lightbox Jewelry's mission is to make gorgeous, exquisitely cut diamonds more accessible. In 2018, Lightbox Jewelry patented an innovative diamond synthesis technology to grow diamonds of VS clarity. This means the diamonds have small inclusions that are hard to identify even when viewed in 10X magnification and almost impossible to recognize without any magnification tools, such as a microscope.
The differences between laboratory-grown diamonds and natural diamonds are minor to the naked eye: they both consist of pure carbon in the same cubic crystalline form. Only an expert can distinguish between the two with the aid of a high-tech machine or magnification tools; lab-grown diamonds sparkle and shine, just like natural diamonds.
The diamonds grown for Blue Nile's collection of Lightbox Jewelry pieces are developed in Lightbox's very own laboratory. These diamonds are made the same way every single time, so you can be assured that all Lightbox by Blue Nile jewelry pieces is made with the same standard, high-quality diamonds, including good cuts.
Moreover, lab-grown diamonds range from nearly colorless to a variety of colors, a factor usually expensive in natural diamonds. Lightbox adds a gas mix to the CVD reactor and combines this with treatments incorporated at the end of the synthesis process, resulting in diamonds rich with color.
Blue Nile's exclusive partnership with Lightbox features lab-grown diamonds that are all set in 14k gold. This collection includes earrings, pendants, bracelets, and rings with prices starting at $600 and are exclusively available online at BlueNile.com.
Holiday Gift Ideas: High Quality, Very Good Cut Diamond Jewelry Pieces You Should Add To Your Cart Now
Here are just a few of the many exquisite jewelry pieces available in the Lightbox Jewelry collection you should consider as Christmas presents this holiday season:
1. Round Solitaire Martini Stud Earrings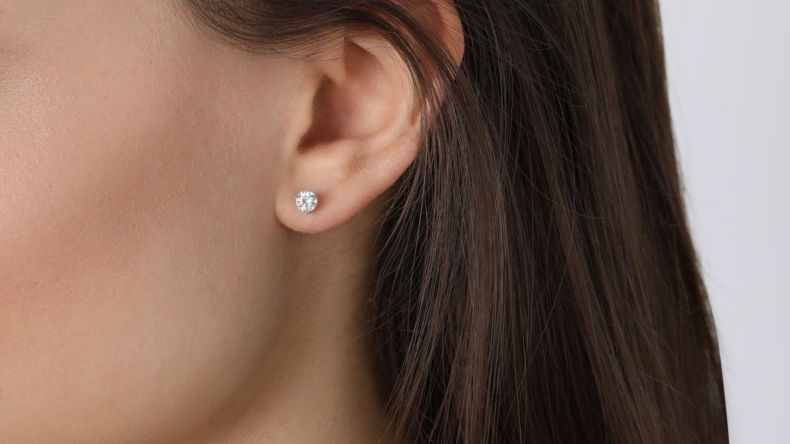 This delicious pair of stud earrings are a jewelry essential in every woman's collection. Lightbox chose the near-colorless, laboratory-grown diamonds for this pair in a classic solitaire setting. You can even select a carat size - maybe a tiny one for a little girl's dainty ears or a full one carat for your significant other.
2. Solitaire 14k Gold Pendant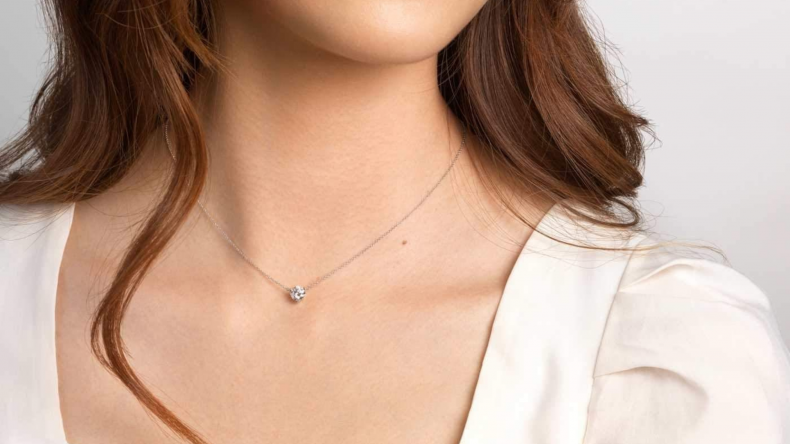 Featuring a single, one-carat laboratory-grown diamond in a 14K gold pendant, this is a classic piece anyone would be happy to receive. The near-colorless diamond worn on that delicate spot just below the neck can easily elevate any kind of look. The chain length is 18 inches but can be adjusted to 16 inches.
3. Round Cluster Pendant Necklace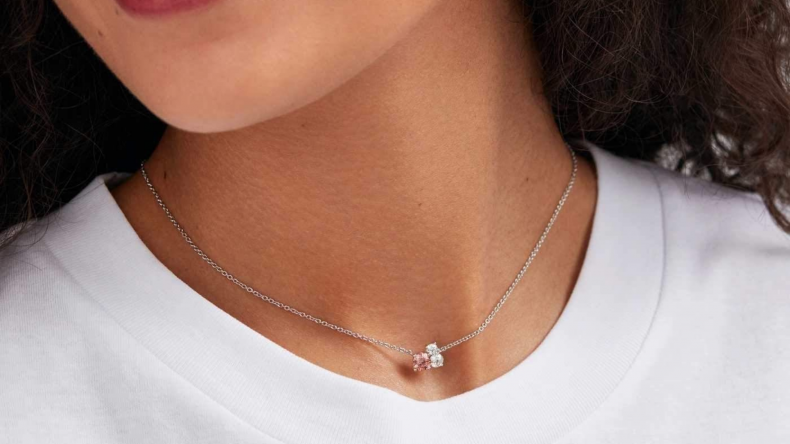 This necklace is perfect for that sweet one in the family. Featuring near-colorless and pink VS diamonds with a Very Good cut totaling one carat in weight, this exquisite necklace makes a wonderful gift for a loved one looking for a classic piece with a subtle hint of color.
4. Pink & White Diamond Baguette Bar Bolo Bracelet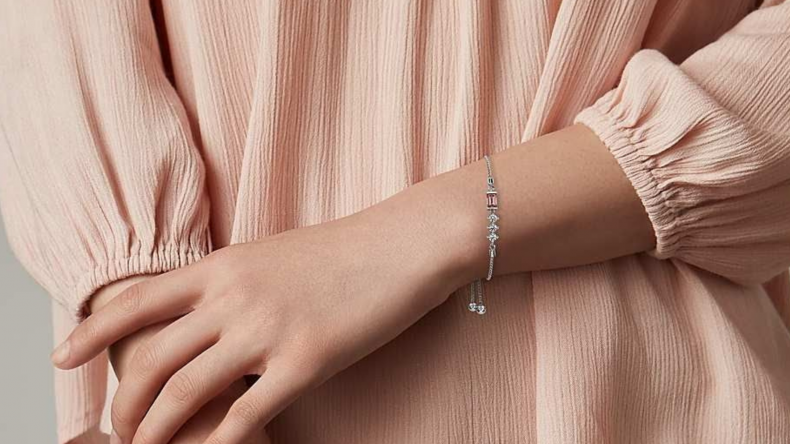 This bracelet is perfect for everyday wear and a transition piece to go out for drinks at night after a long workday. The 14K white gold bar features a baguette and round-shaped lab-grown diamonds in a baguette setting. The pink and bright white lab-grown diamonds give enough sparkle and elegance any lady demands.
5. Round & Princess Bypass Ring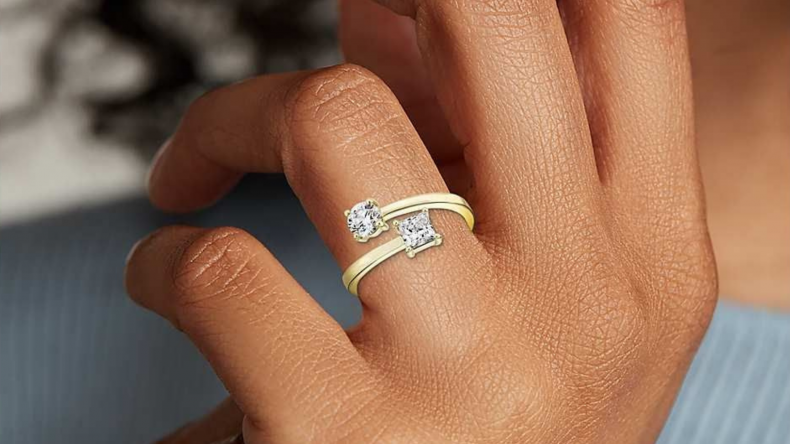 Set in 14K yellow gold, this ring showcases a clean, contemporary style and sparkle, perfect for the woman who wants something different on her finger. The lab-grown bright white diamonds are cut in round-shape and princess cuts, bookending the wrap-around bypass band.
6. Diamond Round Cluster Ring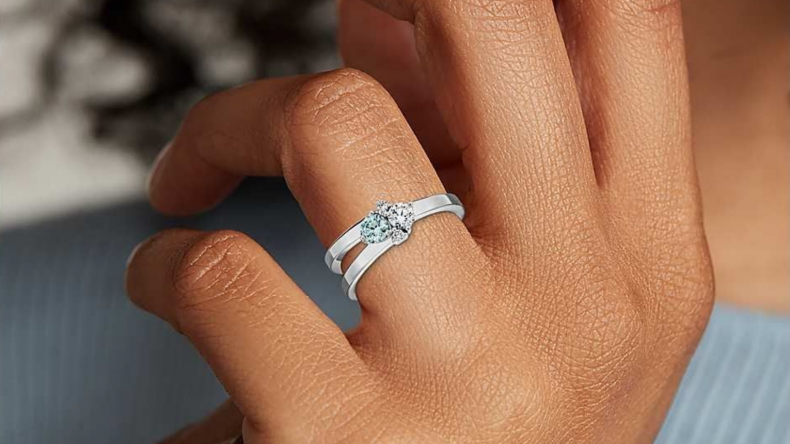 Want to make a statement? This 14K white gold ring features a cluster of blue and bright white, lab-grown diamonds. The wraparound design of the ring helps make the stones stand out, and any woman who wears this will attract admiring looks.
7. Diamond Climber Earrings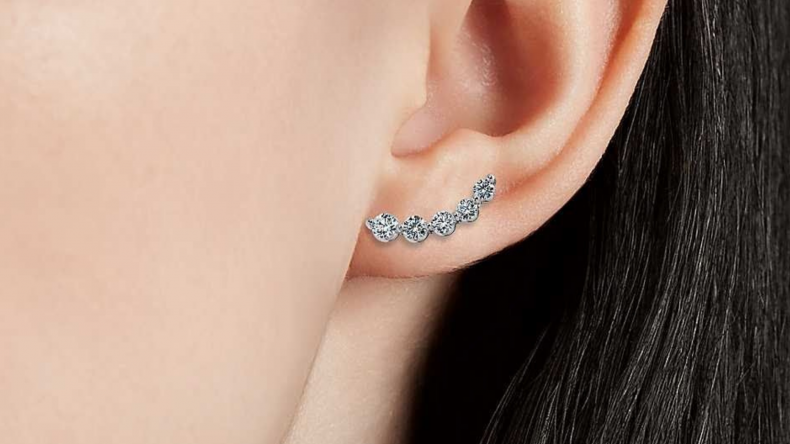 Why not shower a loved one with even more diamonds? This pair of bright-white, lab-grown diamonds can command not just sparkle but attention at any time. Set in 14K white gold earrings, your loved one will be one happy Christmas gift recipient this year!
Commemorate This Christmas With Lab-Grown Diamonds
Since diamonds are a girl's best friend, gift your special someone with these precious lab-grown diamonds that come in equally beautiful jewelry and won't break the bank. Offering the highest, lab-grown diamond quality, Blue Nile is the place to shop for gifts this Christmas! Give the gift of sparkle this Christmas with Blue Nile's perfect dainty trinkets and enjoy their free upgraded shipping!
Shop now for exquisite, lab-grown diamond pieces by Lightbox Jewelry at Blue Nile.