Sponsored Article
10 Ways Simplifi by Quicken Could Help Crush Your 2021 Money Goals
Manage Your Finances and Achieve Your Money Goals With Simplifi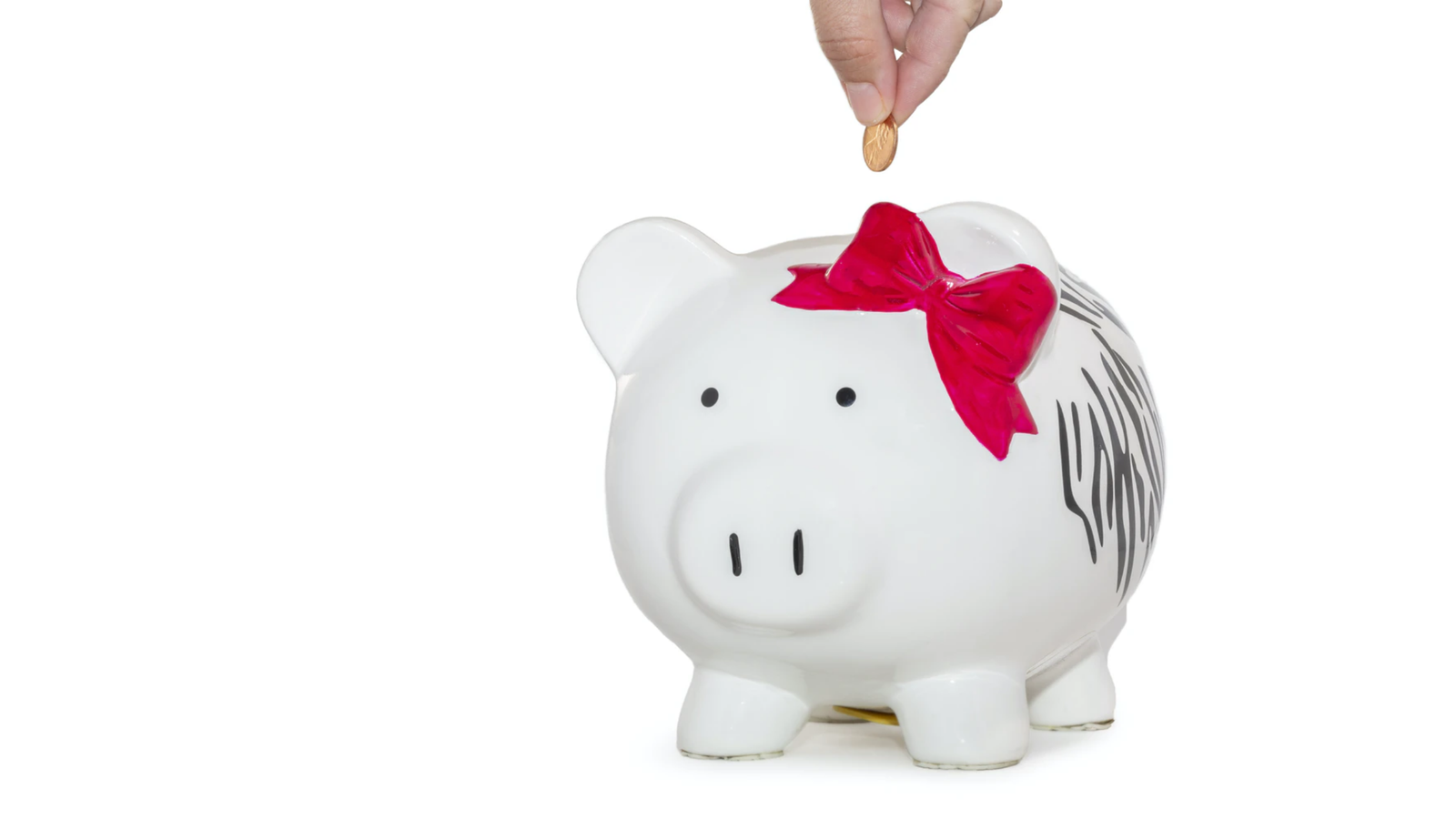 The practical way to save money starts with figuring out how to compromise between how much you need to spend and how much you can spend. To save money, a considerable portion of your total income should be kept untouched. This money cannot be spent on bills or shopping but should instead be kept securely in a bank or be invested where it can passively earn for you. However, we all know that this is much easier said than done. If you need help achieving your money goals in 2021, Simplifi by Quicken is for you.
What Is Simplifi By Quicken?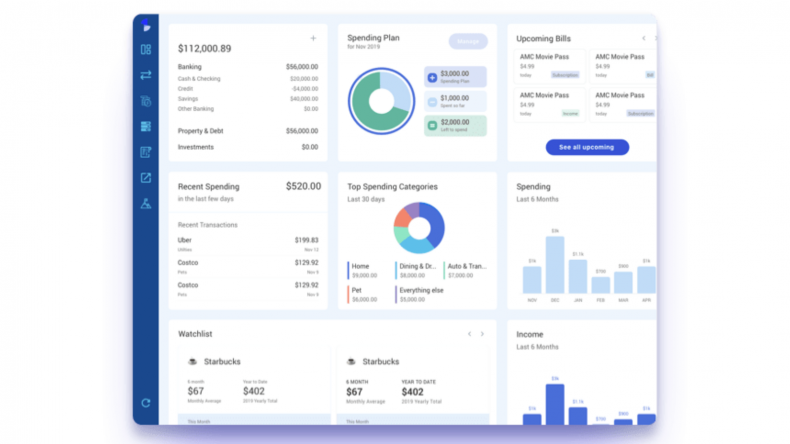 Simplifi by Quicken is a super tool that lets you save money and stick to your financial goals. It's got everything that you need to stay on budget and save as much money as possible. The New York Times' Wirecutter tagged Simplifi as the Best Budgeting App & Tool because it offers the simplest, most effective approach to managing your money.
With Simplifi, you'll reach your money goals with a more realistic plan because you get to see the big picture. All your income and expenses are laid out in front of you on the app, so all you need to do is to use its other money-saving and money management features. Try Simplifi for free for 30 days to experience extreme ease in money management.
10 Ways Simplifi by Quicken Can Help Achieve Your Money Goals
1. View Your Financial Assets, Liabilities, And Investments In One Place
See the big picture of your financial standing by looking at everything in one place. Your bank accounts, loans, credit cards, and investments can all be viewed on Simplifi in a consolidated format that you can easily understand in one glance. When you have Simplifi, it's like having your own personal accountant.
2. Set Up Saving Goals
What are you saving for? Choose between a car, a house renovation, a vacation, or whatever it is you want to save up for. Set a target goal date and a monthly contribution to that goal. Simplifi allows you to set up savings plans for multiple goals if you are saving for multiple things at the same time, say, a car and a house. You can also edit your monthly contributions to increase or decrease the amount as you track and see your progress in achieving each milestone.
3. Create A Spending Plan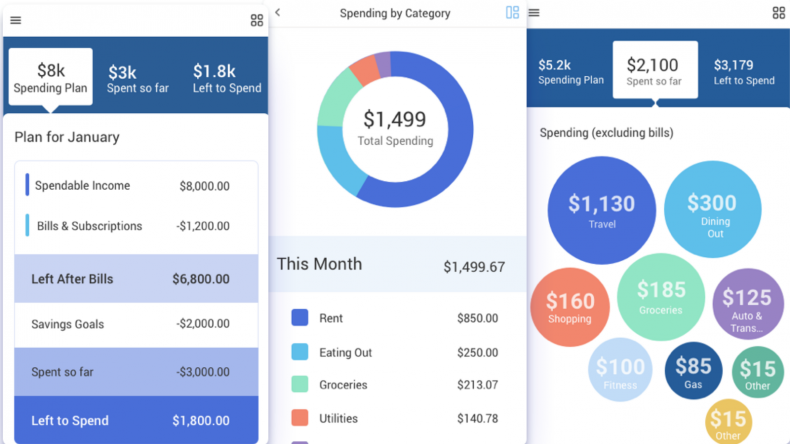 Create a spending plan each month based on what bills and other expenses you pay for. Your spending plan can be based on spendable income, which will then be appropriated to the expenses that you input. Traveling, shopping, groceries, fitness, and other expenses outside of your bills can be part of your monthly spending plan. As the month goes by, you can see the money you have spent so far and the money you have left to spend for the month, both as a total and as an individual spending plan for each expense.
4. Follow Strict Spending Limits
Your spending plan inside Simplifi ensures that you are not spending more than you make. Strictly follow your spending limits as you get motivated to stick to the amount of spendable income that you have left. Seeing how much money you have spent so far also raises your awareness of whether the spending limit that you have set for yourself is practical.
5. See Where Your Money Goes
When all purchases have been made and all bills have been paid at the end of the day, you may find yourself wondering where all your money has gone. By using Simplifi, you can always review what you have spent so far and see where every last cent of your money goes.
With the Watchlist feature on the mobile app, you can easily monitor your spending on everything from the essential expenses to the occasional splurges. This tool includes interactive graphs to help you track and monitor specific areas of spending. Need a projection of how much you'll spend this month if you keep spending at the current rate? Simplifi's Watchlist feature can calculate it for you too. This way, you can cut down on unnecessary spending and save more money to achieve your financial goal for 2021.
6. Automatically Categorize Transactions
All your transactions are categorized into general and specific groups. Based on these categories, a pie chart is available so you can see where your money goes. Your income, bills, recurring subscriptions, and other expenses are analyzed to show you a summary of top-spending expenses. These categories will also show you how much money you spend on each item or per week, every two weeks, or per month. All transactions are easily searchable with a search bar in case you need to take a closer look at details or in case you want to when and how much you spent.
7. Manage Your Bills
Simplifi is also a money management and savings app that lets you track all your bills as simple as possible. This way, you won't only avoid missing a bill, but you can also easily plan when each bill can be paid. Your bills are prioritized according to your preference, or you can also follow tips and trends suggested by Simplifi.
8. Find And Track Recurring Bills And Subscriptions
Some recurring expenses are just impractical, especially when trying to save up for something much bigger. There are instances when recurring bills and subscriptions get out of hand so that even when they're no longer being used, your credit card is still being charged for services. Simplifi lets you easily find and track recurring bills and subscriptions so you can cancel what you no longer use.
9. See How Bills Affect Your Balance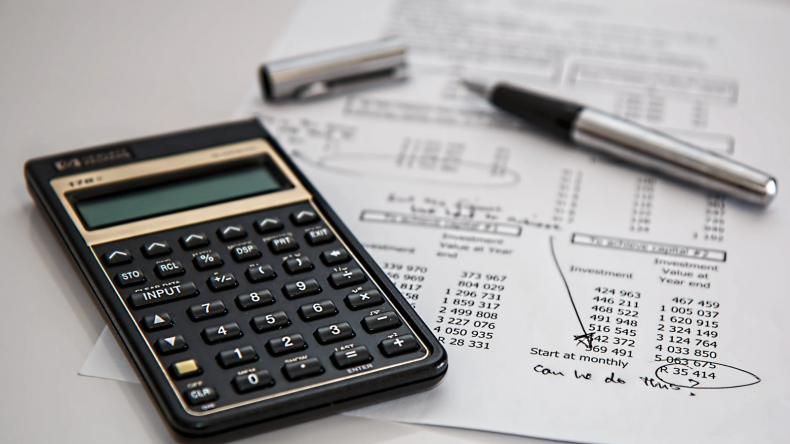 Since all your income and bills are in one place, you can easily see the effects of your spending on your available funds. Get a chance to view upcoming bills in advance and forecast how the necessary expenses in the next few months will impact your money goals and spendable income. At a glance, change plans according to your preferences.
10. Tips and Trends on Managing Your Personal Finances
Get access to tips, trends, and inspiration to managing your personal finances in the simplest, most effective budgeting tool. A positive approach from Simplifi's blogs and app features helps you meet the goals you set, encouraging you along the way, and celebrating your success with you. If you are unsure about how to go about planning your budget or what expenses to prioritize, let Simplifi help. Consider the app's suggestions or read more from exclusive blogs.
Manage Your Finances With Simplifi
Choose where and when you want to check in on your finances. Simplifi by Quicken is available as a mobile app or on the desktop, with both options having the same features. See, plan, and navigate your finances however you want, with more customizable features to ensure that the app is not just your typical one-size-fits-all budget management app but a money-saver that truly suits your financial goals.
Stay on top of your spending anytime, anywhere, with Simplifi by Quicken.
The contents of this article is for informational purposes only and does not constitute financial or investment advice. It's important to perform your own research and consider seeking advice from an independent financial professional before making any investment decisions.