Sponsored Article
23 Creative Ways to Entertain Kids at Home That Don't Include Screen Time
Keep the family happy and healthy with these sure-fire boredom busters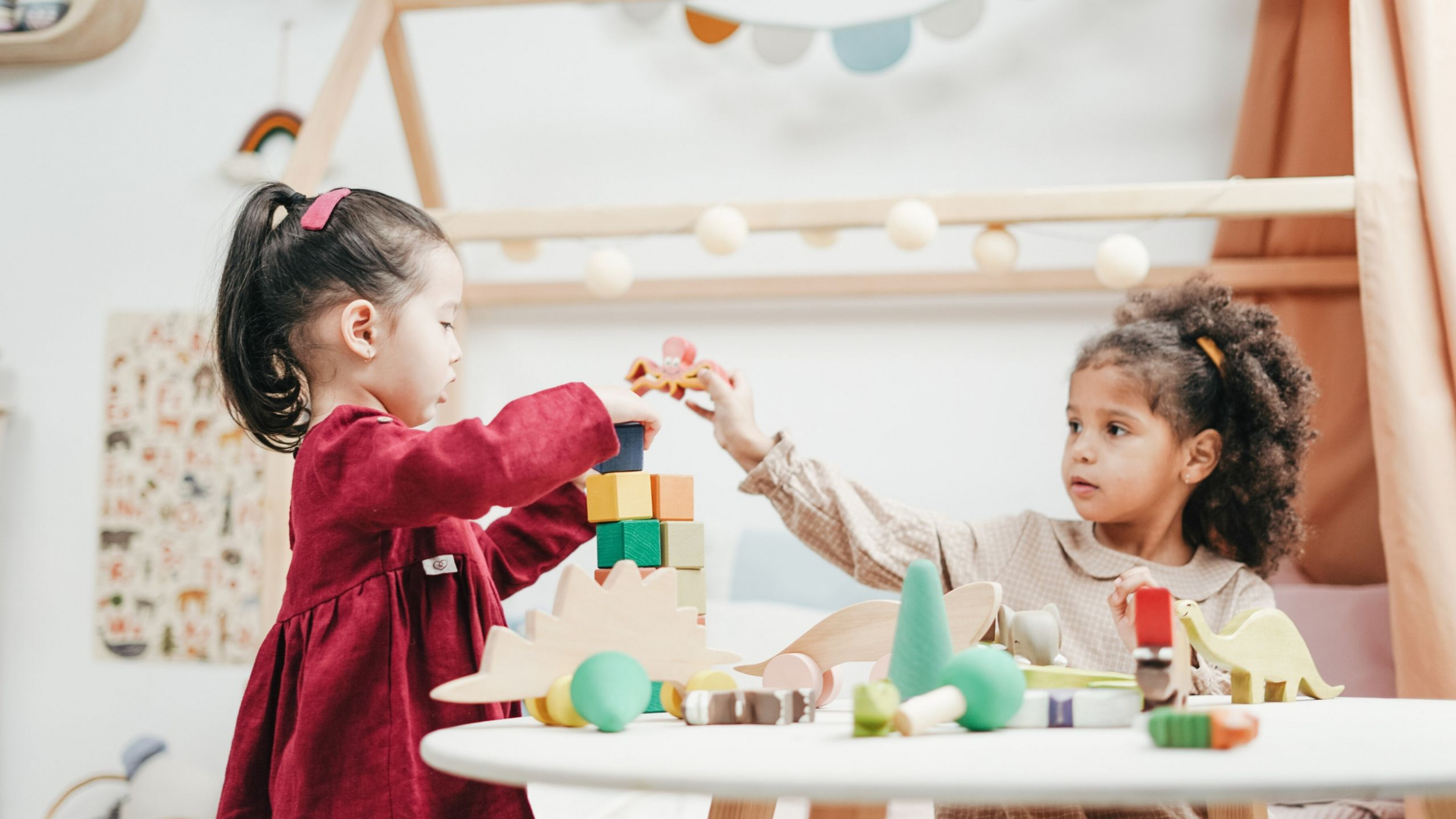 Keeping the kids at home and entertained isn't easy. With school and entertainment at a standstill due to coronavirus, thousands of kids all across America are likely bouncing off the walls and driving their parents crazy.
In many cases, children end up parking themselves in front of the television or computer. While this is fine in moderation, too much screen time is found to be linked to sleep, behavioral, educational, and health issues.
Instead, let your family's time at home be more meaningful and memorable! Keep bodies healthy and minds stimulated. Bust boredom for good with fun activities we've rounded up online for parents scratching their heads to entertain the kids.
1. Say 'Om'
Inspire your kids to achieve balance in their physical, mental, and spiritual health with a simple yoga practice. It not only boosts flexibility, coordination, and strength, but also helps with relaxation, focus, and overall emotional well-being.
Start by doing a couple of beginner poses from the Yoga Card set every morning. Build up to more difficult poses through the weeks, months, or even years, developing a wellness practice that the whole family enjoys together.
2. Go Farm-to-Table
Gardening is an excellent way for children to connect to nature. Planting vegetables and watching them spring into life teach kids patience, responsibility, and a deeper appreciation of life. It's also fun to make meals using the veggies from the family garden!
Pick plants that are easy to grow. The Fernroot Growing Vegetables Classroom Kit provides green bean, sweet pepper, and grape tomato seeds for aspiring gardeners. It also includes biodegradable pots, germination bags, compressed peat disks, and a detailed educational guide.
3. Decorate Flower Pots
For your home's indoor plants, transform rustic flower pots into bedazzled creations. Draw on these blank canvases with paint, markers, glitter, and even beads and gems.
Plain pots are quite cheap, but for a set of dozen pots for the whole family, check out the Ceramic Flowerpots, which are designed specially to be decorated.
4. Crazy Collages
Channel your kid's chaotic energy into creativity! Collaging is one of the indoor activities that can be enjoyed even by very young children. Scour the house for coloring materials, old magazines, precious photos, glitter, and glue for your collage-making session. It may be necessary to cut materials for toddlers, but they're bound to enjoy just playing with shapes and glue.
Make sure you are using non-toxic materials for collaging, like the Captain Creative Magic Shapes.
5. DIY Dream Catcher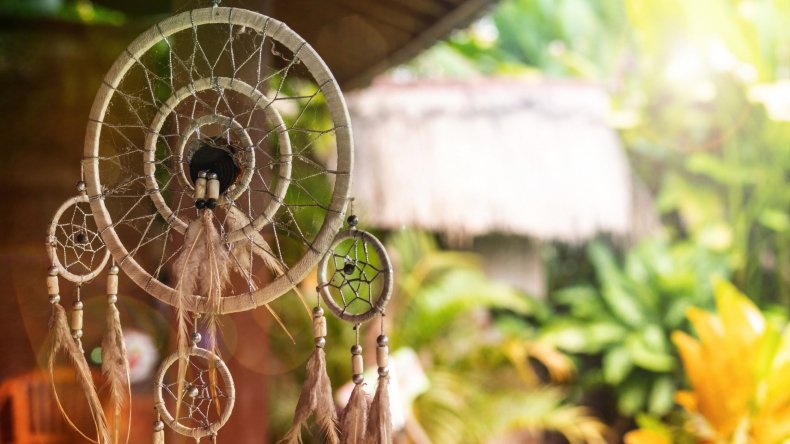 Another great kid-friendly project with kids is creating a beautiful dream catcher. The woven Native American tradition is meant to be hung over the bed to catch sweet dreams and protect sleeping kids from nightmares. Get a complete set of materials with the Native American Dream Catcher Craft Kit.
6. Splashy School Bags
Decorating tote bags or backpacks are an easy and fun project to do with children, no matter their age. Draw and color on plain white canvas bags, then use colorful stamps and glue on funky patches to add more personality. The kids can show off their personalized handiwork when they go back to school.
Get a set of 12 plain bags ready for decorating with every order of Canvas Tote Bags on Discount School Supply.
7. Frame the Memories
While snapping photos from your phone is convenient, scrolling isn't quite as satisfying as seeing them up on display. Relive fun memories and browse through photo albums. The kids can pick out their favorite photos, then slip them into colorful frames as personalized décor around the house.
Get all your favorite colors with an order of Bright Lightweight Tag Frames online.
8. Magical Snow Globe
Few toys are as enchanting as snow globes, so why not make magic with the kids and build a wintry toy? It's easy enough to make at home—and a charming piece, whether you want to use it as décor or give it away as a timeless gift. Save yourself the hassle of finding the right materials and purchase the Create Your Own Snow Globe set online.
9. Piggy Bank
Saving money takes practice, so get the youngsters started early. A piggy bank can be as simple as a cardboard or shoebox with a hole on top made with regular school supplies, but the super cute Decorate A Piggy Bank is extra appealing for children. Give your kids an exciting way to manage their lunch money with this adorable piggy bank that they can decorate themselves.
10. Storytime With Stick Puppets
Teach your children that the sky's the limit with stories. Host storytime with the whole family, then encourage them to make up a story about their pet or favorite toy. If you think props will help, get the adorable Foam Animal Stick Puppets and tell tall tales about zebras, lions, monkeys, and foxes.
11. Superhero Masks
Every kid thinks their parents are superheroes. Bring their dreams to life and build a superhero family together with Super Hero Masks. While some opt to make DIY masks from cardboard or folders, these cardstock masks are sturdier and more long-lasting. Make a day out of decorating the masks with crayons, paint, and other materials in your favorite superhero's trademark colors.
12. Kite-Flying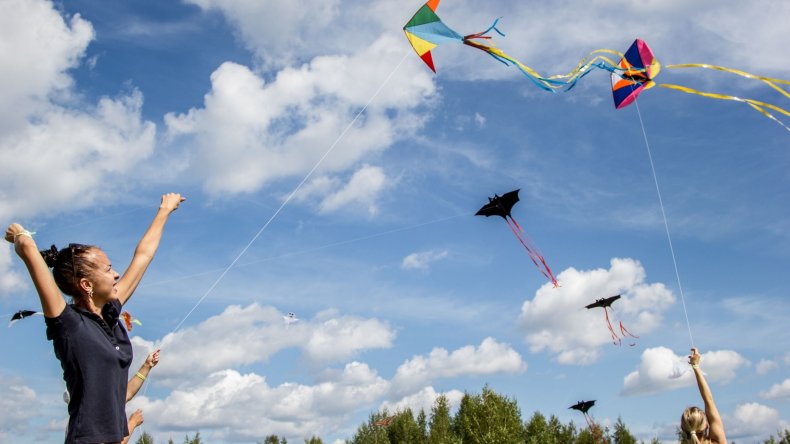 Making and flying a kite is one of the most fun activities for children. Not only does the activity let the family embrace their artsy side, but it's also an easy way to get the kids outside for fresh air and movement.
Pick a clear, windy day to sit down with the family to color and spruce up kites with the DYO Kite Set. After getting creative, take them for a test run in the backyard and let your kids delight as their canvases soar to the skies.
13. Obstacle Course
There are a lot of enjoyable indoor activities, but spending too much time inside isn't very advisable for a young mind and body. A great solution: obstacle course! It's the perfect way to get children excited about stepping out of their room while allowing stir-crazy and hyperactive kids to burn off their energy running around.
The Obstacle Course Activity Set provides everything you need to set up a fun, creative, and exciting course for the family with jump ropes, cones, poles, and more. Mix it up every once in a while for a new challenge.
14. Sandy Playtime
Miss the beach yet? Few families are going on vacation this year, but that doesn't mean the kids can't play in the sand! The Spectacular Sensory Sand is a big hit with children. Non-toxic sensory sand is easy to mold and shape with a unique texture and a range of dazzling hues. As a plus, sensory sand sticks to itself, making it amazingly easy to clean!
15. DIY Drums
Many tiny tots love nothing more than banging on tables, walls, and everyone else. So, let them! Help the little ones march to the beat of their own drum with the Easy-to-Make Drum Kit. These won't be quite like the real thing, but it'll be a blast for the music lovers to make, design, and play with. (Just make sure you have your own room to retreat to when the endless thumping gets too loud.)
16. Starter Pooch
For many kids, it's practically a rite of passage to beg parents for a puppy. If you don't think your brood is ready for the leap, get them a stuffed pooch instead. Ask the children to "practice" on their adorable pups with regular walks, play, and cuddle time.
Better than just a regular stuffed dog is one that they can personalize, like Decorate Your Own Puppy. The kid-friendly activity comes with 12 plush puppies that can be embellished with permanent markers, paint, and other art materials.
17. Ornament-Making
Christmas may feel like eons away, but it's never too early to start preparing the holiday décor. Enlist the help of your children and lift their stir-crazy spirits with arts and crafts day making pretty ornaments for the holiday season. The activity doesn't just keep the kids busy for the day, but it also lets the family create precious memories while making ornaments that you can keep for years to come. Try Clear Ornaments to get a more polished look to your tree.
18. Slime Party
A slime party may not sound that appealing to parents, but it's a fun activity for the kids for sure! Contrary to popular belief, slime is not just about making a huge mess. It is also about exploring the states of matter and getting a fun sensory experience.
Indulge your kids' slimy dreams for a day or two. Make colorful slime with glue or get "the world's best slime" Steve Spangler Science Slime Art Set, which comes with six eye-catching colors.
19. Fun With Dry Ice
Hands-on experiments are incredibly effective in demonstrating scientific concepts to children of all ages. The possibilities of fun activities for kids are endless, but dry ice is one of the most common and easily accessible materials for science experiments. It can be used in a lot of different ways, from making spooky fog for Halloween to creating fizzy, bubbling water. Lead the kids in 15 different experiments with the Ultimate Dry Ice Science Kit.
20. The Bug Life
At-home learning allows parents to introduce their favorite subjects to their kids. Show them how extra cool science can be with the Talking Microscope. It's a great starter kit for youngsters with slides that offer a closer look at 12 fascinating critters. The interactive microscope also comes with audio, sharing cool facts and games about each bug.
21. Winter Wonderland
Kids love playing in the snow. Although winter is still some time away, artificial snow works almost as well for playtime.
You can opt to make DIY snow at home using office and school supplies, but for the best quality, try something like Steve Spangler Science Frozen Science Classroom Kit.
With fluffy Insta-Snow, you and the kids can build a snowman, make a fort, and even have a snowball fight! Best of all, it's reusable, so the family can use it over and over again anytime the kids are up for wintery fun.
22. Book Club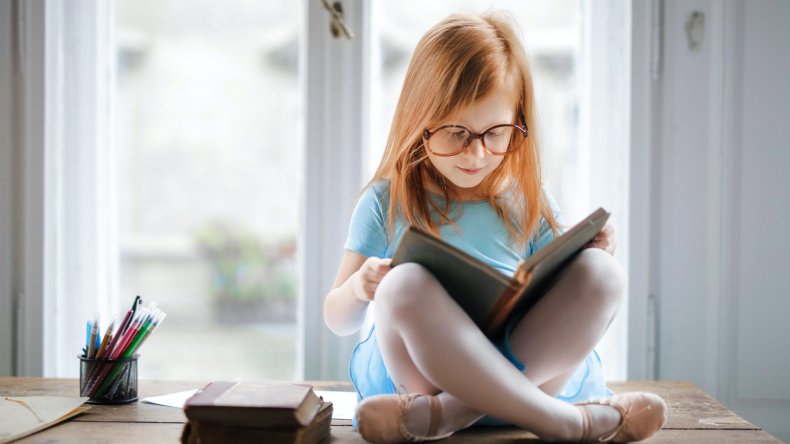 To a reader, there is no place on earth out of reach, no adventure impossible, no idea that's not worth exploring. Take the first step to literary appreciation by starting a parent and child book club at home. Inject excitement into reading with fun books, games, music, and even themed snacks.
If you aren't sure where to start, well-loved classics like Dr. Seuss are always a good read.
23. Shop, Shop, Shop
The prospect of running after kids the whole day can make the thought of a shopping trip at the mall unappealing to parents. Here's the thing: online shopping is much, much less chaotic. So, make it a bonding experience for you and your kids! Get them ready and excited for school (or play) by surfing the web for new school gear.