Sponsored Article
3 CBD Topicals That May Help With Wellness and Stress
Meet three types of CBD topicals and understand the hype behind the super-soothing ingredient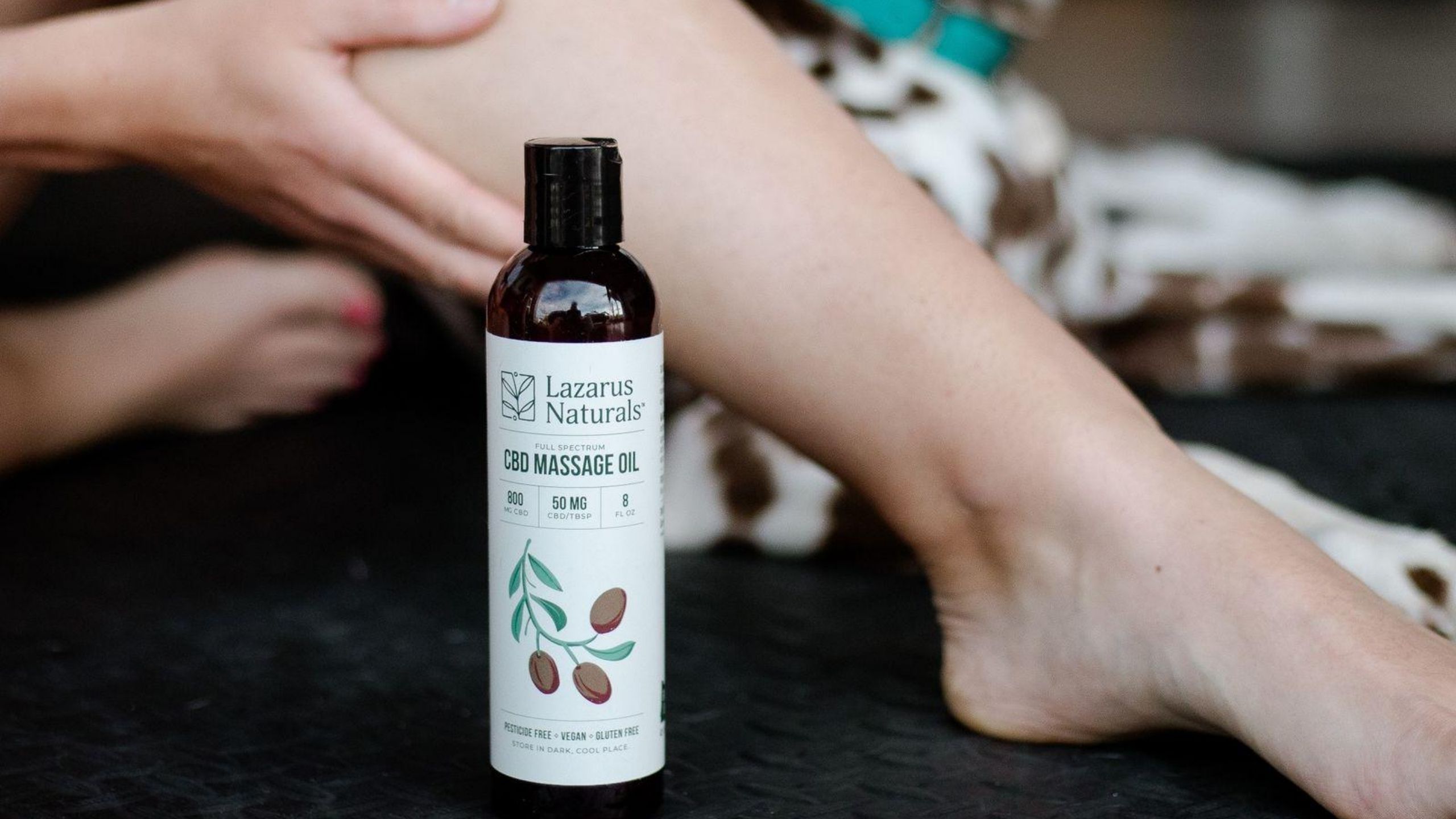 The wellness community never lacks for a buzzy new ingredient to rally behind. Now, it's CBD or cannabidiol, a well-known (and well-loved) compound of the hemp plant. Here's why it might be worth a try.
CBD can help people relax, feel rejuvenated and lift their mood, and not just during challenging times like the COVID-19 pandemic. Stress manifests itself in everyone differently. Some feel overwhelmed, moody, even angry. While for others, stress presents as muscle soreness, poor sleep and can even zap the immune system.
In response, CBD-infused products are popping up everywhere, from bath salts to makeup to serums and oils. Some companies are even creating clothes and pillows with microencapsulated CBD that's supposedly absorbed by the skin through friction.
However, CBD topicals, in the form of lotions, body or massage oils, or balms, make it easy to target specific issues by administering directly on the skin. It's also an attractive alternative for beginners who may be wary of taking CBD orally when starting out.
With so many options, it can be difficult to choose which type of topical to try. Use this guide to understand the difference between CBD lotions, balms, and oils.
CBD Balms
Balms are your best bet when you want to soothe a specific area of the body, such as the feet, shoulders, or knees. It allows you to target certain muscles or muscle groups with a concentrated dose of CBD, and often contains helpful supporting ingredients such as wintergreen or lavender for soothing aromatherapy. While it can be used for a variety of reasons, CBD balms are most popular as a post-workout salve, providing relief to tired limbs and encouraging recovery.
The Lazarus Naturals' Full Spectrum CBD Balm is a popular choice due to its natural ingredients, including organic mango butter, coconut oil, and beeswax, and its concentrated dose of 50 mg of CBD per half teaspoon. The Lavender, Portland Rose, Soothing Mint, and Cedar Citrus scents are made with essential oils, and there is also an Unscented option for those who are more sensitive to fragrances.
CBD Lotions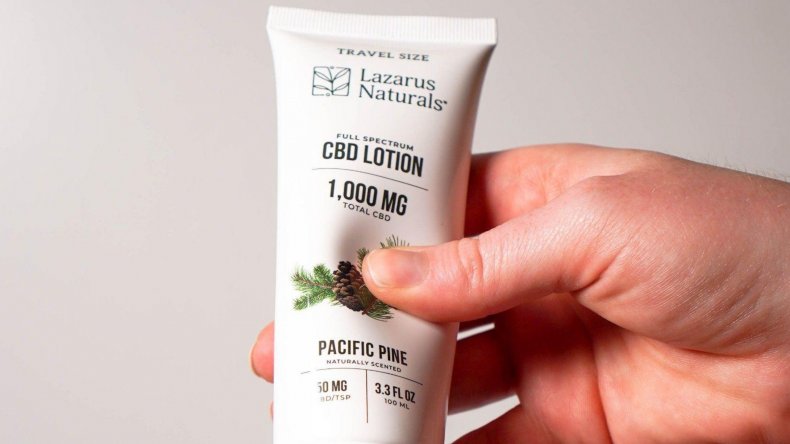 Moisturizing is crucial to maintain healthy and glowing skin - especially these days when frequent handwashing is the norm. Using a CBD lotion allows you to spread the benefits of CBD over larger parts of the body while keeping skin nourished all day long.
Look for CBD lotions that contain natural and organic ingredients, such as Lazarus Naturals' lightweight, non-greasy lotions with organic Jojoba oil and essential oils. In addition to Unscented, these lotions also come in Portland Rose and Pacific Pine scents and contain 50 mg of full spectrum CBD per teaspoon.
CBD Body & Massage Oils
For the ultimate relaxation experience, nothing beats a massage at the end of the day, and using CBD body oil helps support a sense of calm and supports a healthy inflammation response. With 50 mg of full spectrum CBD per tablespoon, Lazarus Naturals Massage Oil is perfect for deep tissue massages, whether you're working on your own muscles after a long workout or indulging in a spa treatment. A combination of organic jojoba oil, sweet almond oil, and coconut oil make this a natural choice to destress.
Do CBD Topicals Work?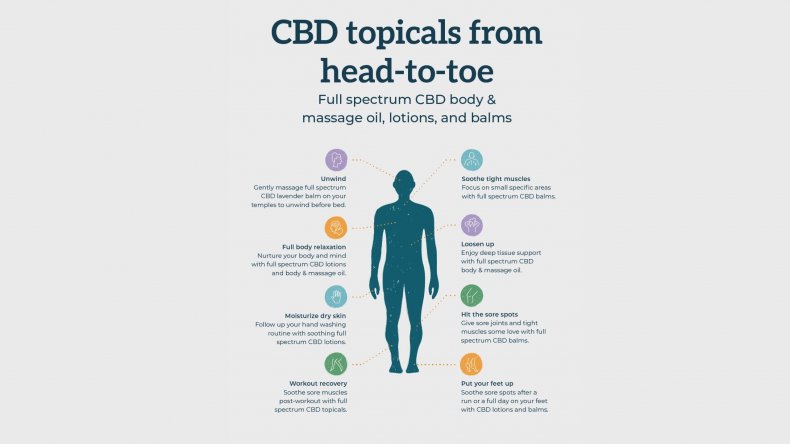 Research on CBD topicals is scarce for now, but there are science-backed animal studies that suggest benefits could include treating pain and inflammation. The effectiveness of topicals varies depending on a number of factors, particularly dosage. It may take some experimenting to get the desired effects.
Keep in mind that any product containing CBD should come from a reputable brand that uses independent lab testing to ensure quality, safety, and consistency. Look for the company's lab test results on its website, which will show that the product actually contains the amount of CBD stated on the label and doesn't contain toxins.
It's also important to know the story behind the hemp, so choosing CBD brands with transparent business practices and own every part of the process from seed to sale will give you peace of mind.
Lazarus Naturals is a CBD brand with a mission of making high-quality and effective products more accessible to everyone. More importantly, the brand is wholly committed to keeping the prices affordable. A generous discount for veterans, people with a long-term disability, and low-income individuals are provided.
These products are not intended for use by persons under the age of 21. It's important to consult your doctors with any medical concerns, and before making any changes or adding supplements to your health plan.