Sponsored Article
3 Healthy Dinner Recipes for Effective Weight Loss
Who says healthy food doesn't taste good? Here are three of your future favorite recipes.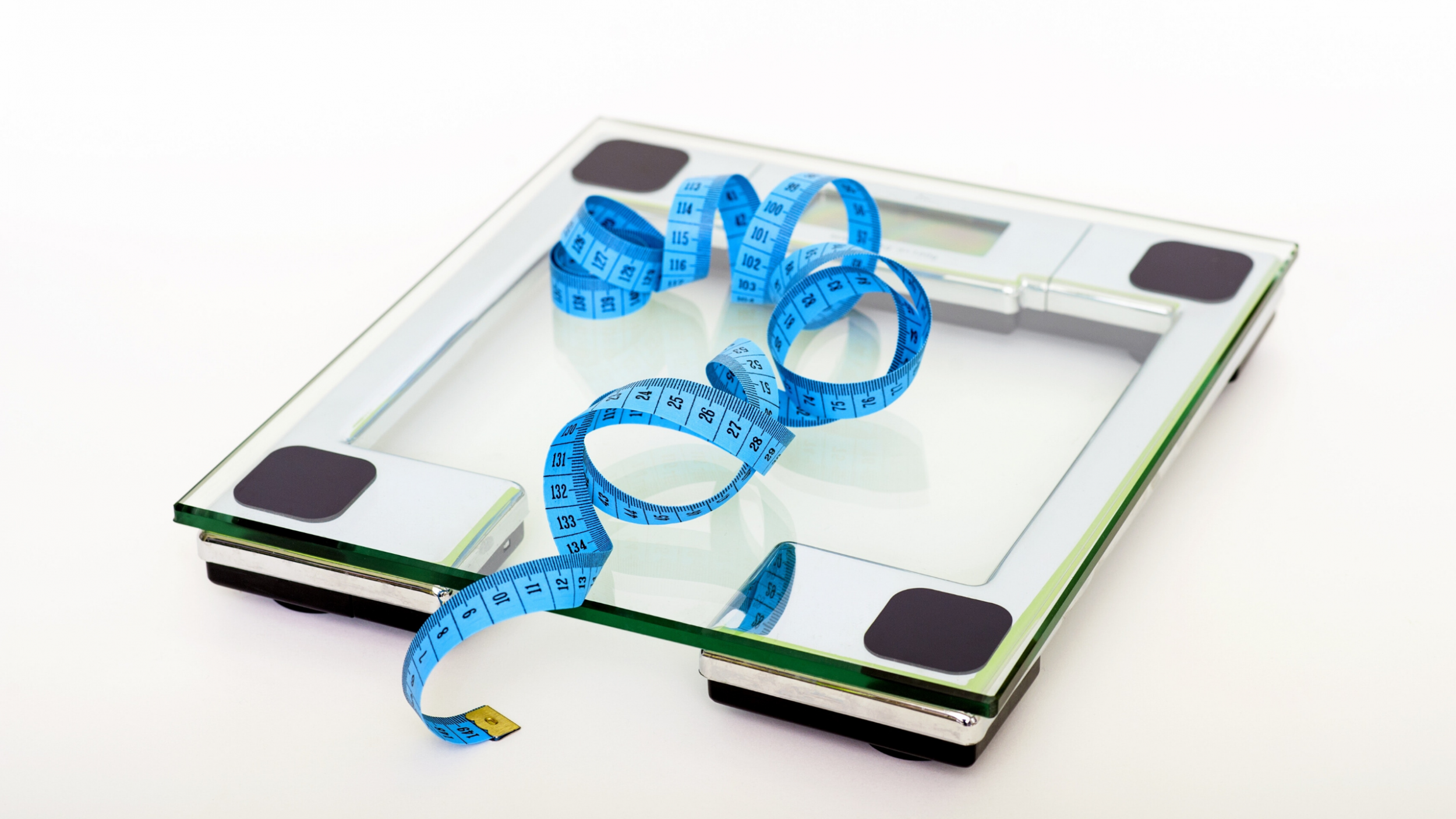 It's important to consult your doctors with any medical concerns, and before making any changes or adding supplements to your health plan.
People often associate healthy eating with boring, flavorless food. The "good stuff" supposedly comes from the sugars, sodium, saturated fats, and carbohydrates. Everyone then avoids the low-calorie, 50%-less salt options at the store, thinking it would make for a less appetizing meal.
Our hope is for you to let go of this misinformed idea. With the right ingredients, you can have a nutritious, balanced meal without sacrificing the taste.
To help you out, here are three recipes you can put your stamp on and impress everybody with. We will then introduce you to another healthy and effective solution to all your weight loss woes.
Vegetarian Spaghetti Bolognese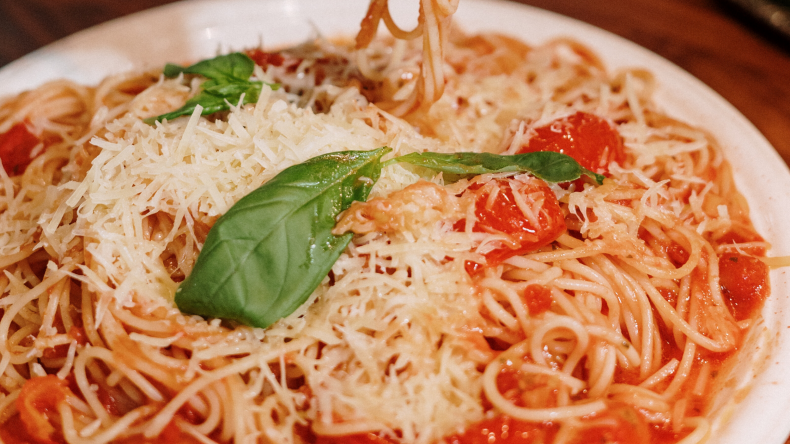 Now, this might make you stop reading and think about how many calories a plate of pasta brings. You're right. The classic Spaghetti Bolognese has over 800 calories and almost 2,000 mg of sodium. But the absence of meat and cream cuts those numbers in half.
What you'll need:
1 and a half pounds of whole wheat pasta
1 ounce of dried porcini mushrooms
3 cups of fresh shiitake mushrooms
2 bay leaves
Half a cup of chopped celery
1 cup of a chopped white onion
1 cup of a chopped carrot
1 teaspoon of salt
1 teaspoon of freshly ground pepper
5 minced garlic cloves
1 teaspoon of crushed pepper
2 tablespoons of chopped fresh oregano
2 tablespoons of chopped fresh basil
1 teaspoon of unsalted butter
1 28-ounce can of whole peeled tomatoes
Half a cup of dry red wine
2 tablespoons of extra virgin olive oil
1 and a half cups of warm water
What you'll do:
You'd want your spices and flavors to be toasty. Take the bay leaves and crushed pepper and put them in a skillet over medium heat for two minutes. Be sure to stir them until the aromas come out. Cool them for about ten minutes, then grind using a mortar and pestle.
In a medium bowl, place the warm water and porcini mushrooms. Drain some water after 15 minutes, but leave half of the soaking liquid. Take out the mushrooms, then chop them finely.
Into a food processor goes the carrots, onions, shiitake mushrooms, and celery. Pulse them for up to 12 times or until chopped. Do the same step for the tomatoes.
Place the chopped tomatoes, wine, basil, sugar, oregano, and the remaining cup of porcini in a dutch oven. Stir under medium-low heat and let it simmer for an hour.
Cook the spaghetti based on your desired firmness.
Plate it up and drench that pasta with the delectable sauce you made. Top everything with grated Parmesan cheese and fresh basil.
Pineapple Chicken Fajitas
Savory chicken fajitas combined with and sweet, tangy pineapples? What's not to love? This recipe is perfect for those nights when you'd crave for something light yet satisfying.
What you'll need:
2 sheet pans
2 tablespoons of melted coconut oil
2 teaspoons of ground cumin
3 teaspoons of chili powder
1 teaspoon of garlic powder
1 large halved and sliced sweet onion
¾ teaspoon of salt
1 and a half pounds of halved chicken tenderloins (cut lengthwise)
1 large sweet red pepper, cut into strips
1 large green bell pepper, cut into strips
1 tablespoon of minced jalapeno peppers
12 warmed tortillas (corn or flour will be your choice)
2 eight-ounce cans of unsweetened pineapple tidbits
2 tablespoons of lime juice
2 tablespoons of honey
What you'll do:
Preheat the oven to 425°F (218°C).
In a large bowl, mix in the chili and garlic powders, salt, coconut oil, and cumin. Mix everything into the sliced pieces of chicken. Add in the peppers, onions, pineapple, lime juice, and honey. Spread and divide everything evenly onto the greased baking sheets.
Place the sheets into the oven and roast for about ten minutes. Preheat your broiler.
Broil the chicken mixture one sheet at a time for up to four inches from the heat for up to five minutes or until the chicken browns.
Serve up in tortillas and enjoy your creation.
Apple Crisps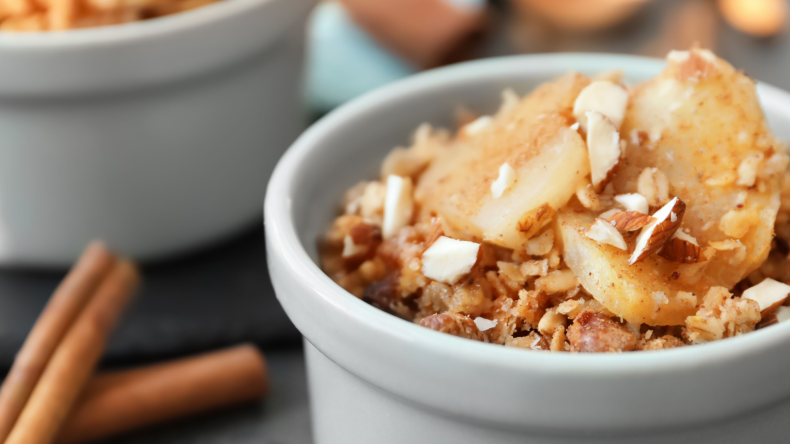 A meal won't be complete without something for the sweet tooth. And if you're not familiar with apple crisps, you're in for a real treat. This very easy recipe is courtesy of the marvelous people over at LA Weight Loss.
What you'll need:
2 small diced apples
3 packets of Stevia
¼ cup of oatmeal
¼ teaspoon of nutmeg
¼ teaspoon of cinnamon powder
What you'll do:
Preheat your oven to 350°F (180°C).
Coat a baking sheet with non-fat cooking spray. Place the diced apples side-by-side to each other and sprinkle all the ingredients on top.
Bake until the toppings turn golden brown or the apples tenderize.
Plate them up and enjoy your guilt-free dessert.
Note: You may use half a cup of honey in place of the Stevia which you will drizzle before baking.
Your Healthiest Weight Loss Option
LA Weight Loss provides a full-on program to help achieve your body goals. It will guide you every step of the way, beginning with a two-day cleanse.
By the end of the fourth and final phase, you'll have safely lost all the unwanted weight without compromising your health. You'll feel lighter and ultimately more contented.