Sponsored Article
3 Things to Look Out for When Hiring a Social Media Influencer
Here's How to Find the Perfect Brand Ambassador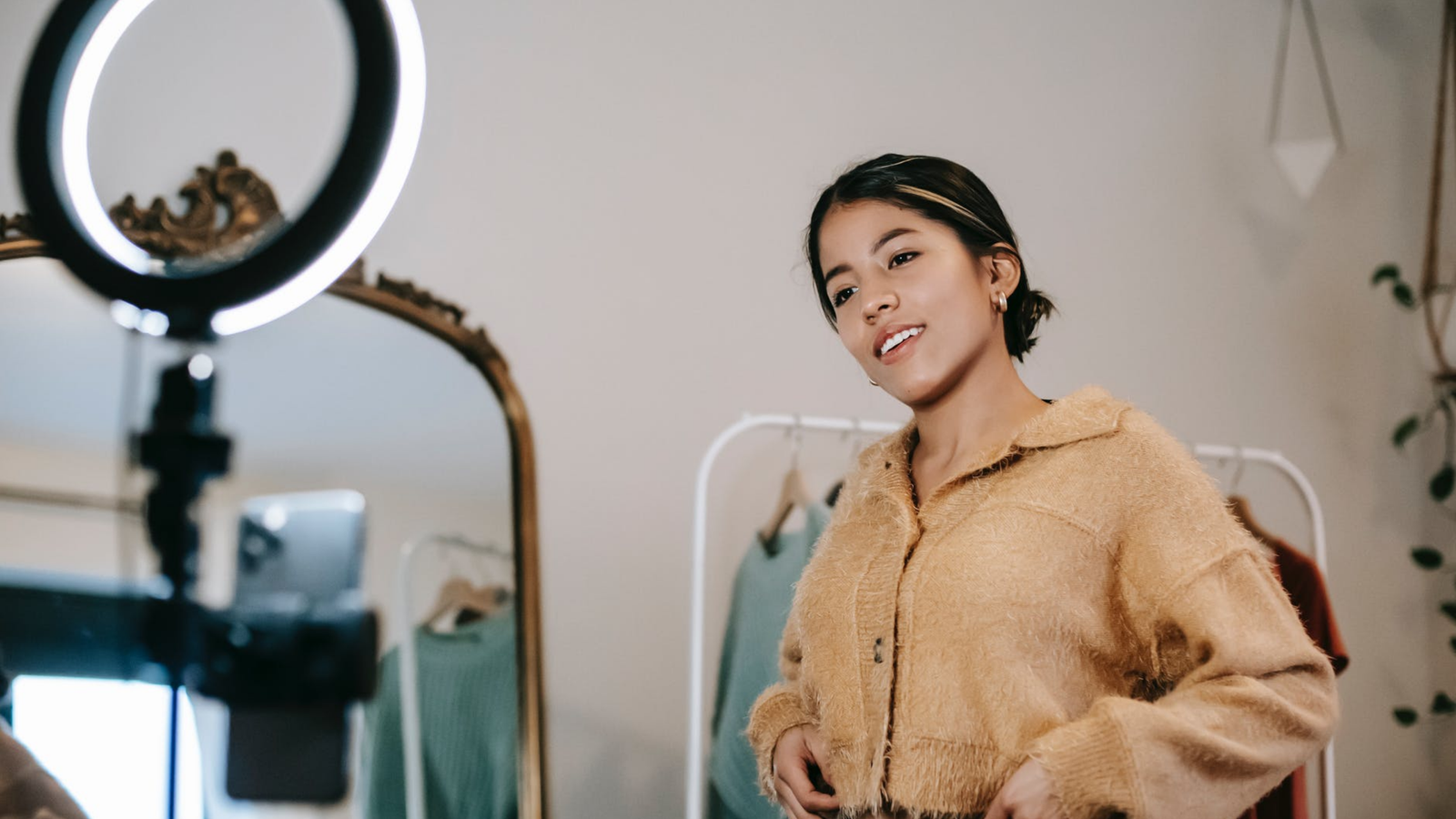 Fifteen years ago, you might have never considered hiring someone to plug your product or promote your business on Instagram. But the world today is very different than it was as recently as just five years ago. According to a 2021 Statista report, the global influencer marketing value was just worth $1.7 billion in 2016, rose to $6.5 billion by 2019, and then doubled to $13.5 billion in 2021.
If you're trying to stay competitive, especially in a pandemic era, you might want to consider using every resource at your disposal. But what are the best practices when that resource isn't a new commercial or running a coupon in the local newspaper but an online personality with thousands of followers? Finding the perfect social media influencer isn't like connecting with a new ad agency—it's a whole different ball game.
Are you interested in hiring an influencer, but you're not sure where to start? We've compiled a list of three factors to consider.
3 Factors to Consider When Hiring a Social Media Influencer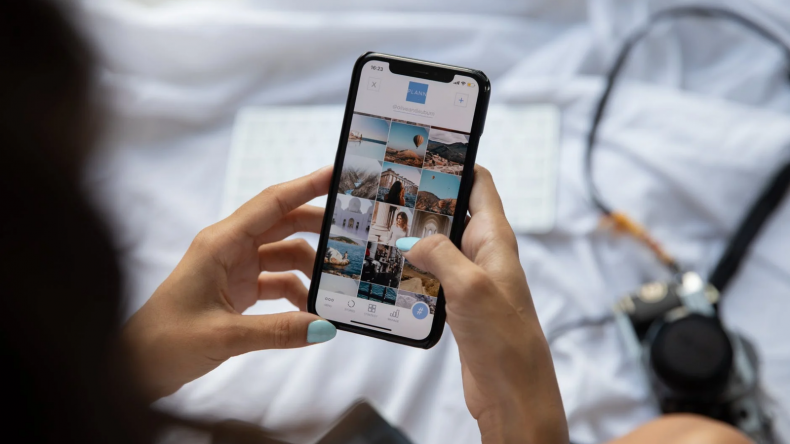 1. Who Does Your Target Audience Follow?
If your business is already well-established, you probably have a pretty good idea of who your primary audience is. Your target market is the group of potential or returning customers you want to sell your product or service to.
Let's say, for example, you run a sizeable luxury travel agency. Your target audience might be very different from a vegan protein powder company. If you were placing traditional advertisements, you might not have much luck promoting that 10-day all-inclusive trip to the Maldives in a bodybuilding magazine, or vice versa. So, it's essential to take the same approach to influencer marketing.
First, take some time to research the type of influencers your target audience follows. You might be surprised by how many different niches there are. For example, you'll be able to find influencers under categories like luxury travel, vegan bodybuilders, celebrity pets, and so much more. Figuring out who your target audience follows could save you precious time and money and increase the effectiveness of your marketing.
2. Audience Size
According to Forbes, there are four categories of influencers, based on audience size, you should know about:
Nano: less than 1,000 followers
Micro: 1,000 to 100,000 followers
Macro: 100,000 to 1 million followers
Mega: more than 1 million followers
Each category will have its own benefits and drawbacks. For example, you might think you need a mega-influencer to name-drop your brand in their Instagram Story for your business to gain traction, but with larger audiences come much larger fees—sometimes up to seven-figure payouts. Additionally, larger audiences also imply increased chances of reaching people who aren't within your target audience, or even worse, fake profiles and bots.
If you're a large-scale or global company, you might be able to afford that payout and risk. But if you're smaller scale, you might want to consider more niche influencers. They could carry just as much sway and reach with their followers but be more aligned with your target audience. Plus, they'll probably work for much more reasonable fees than their mega audience counterparts.
3. Creativity
Influencers have garnered their followings for a reason: Their content resonates with people. Personally, you might not think that their dog videos are funny or their makeup looks gorgeous, but their followers probably do—otherwise, they wouldn't follow them.
One of the factors to consider when working with influencers is how much creative leeway to provide them. Do you have tried-and-true verbiage and copy you would like to stick to for your products? Or do you want the influencers to come up with totally original videos, photos, or post content? Depending on the influencer you work with, you could use either approach.
How Do You Find the Right Influencer for Your Brand?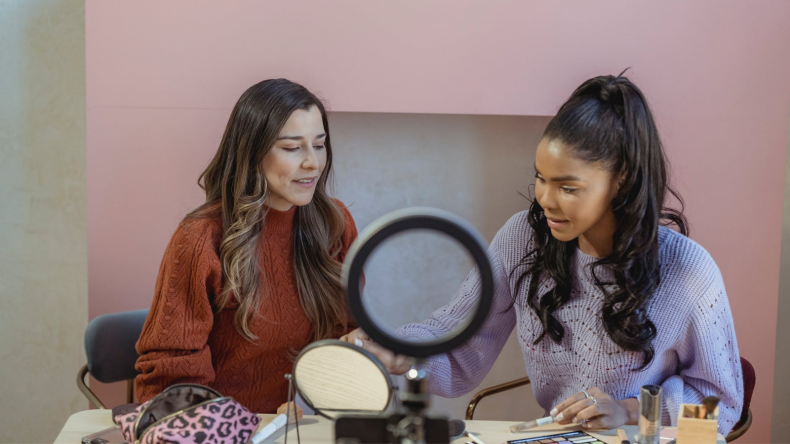 Social media platforms like Facebook, YouTube, and Instagram boast billions of monthly active users. In this ocean of active posters, how do you find the influencers that are the right fit for your brand and target audience? Intellifluence helps make it easier than finding a guy holding a fish on his Tinder profile picture.
Intellifluence works with a network of over 100,000 trusted influencers with audiences of every size. Every influencer on this platform is self-registered and is just waiting for brands to contact them with opportunities. You can search from 57 unique categories like travel, beauty, arts and photography, pets, and so much more to find an influencer that matches your niche.
Once you find the right influencer for your brand, Intellifluence can make it easy to get your campaign up and running. You'll never get stuck in a long-term contract or forced to commit to a minimum budget you can't afford. Even if you only have a couple of hundred dollars, you could find an influencer to help increase your brand awareness, promote specific products, or create video reviews. Do you have a particular social media platform you want to target? Intellifluence currently works with Facebook (profiles and pages), Twitter, Instagram, Pinterest, YouTube, LinkedIn, Twitch, TikTok, and Reddit. They also support Amazon reviews, blogs, iOS, and Android marketplaces, podcasts, and SoundCloud.
Intellifluence makes the entire process as streamlined as possible, enabling you to find, message, and compensate your chosen influencers all through their platform. Whether you want to take control of the process or sit back and let an expert handle the reins, Intellifluence has a plan option for you. You can select their Starter Plan for $99 per month, a Regular Plan for $249 per month, or opt for their 100 percent Managed Plan for $599 per month. For extra savings, you can select an annual plan for 20 percent off.
You can find the right social media influencer for your business through Intellifluence
Intellifluence can help you take the guesswork out of Influencer Marketing and diversify your advertising strategy. Click here to select your plan!