Sponsored Article
3 Vibrators Every Couple Should Try Out This 2021
Sex Toys Are for Couples, Too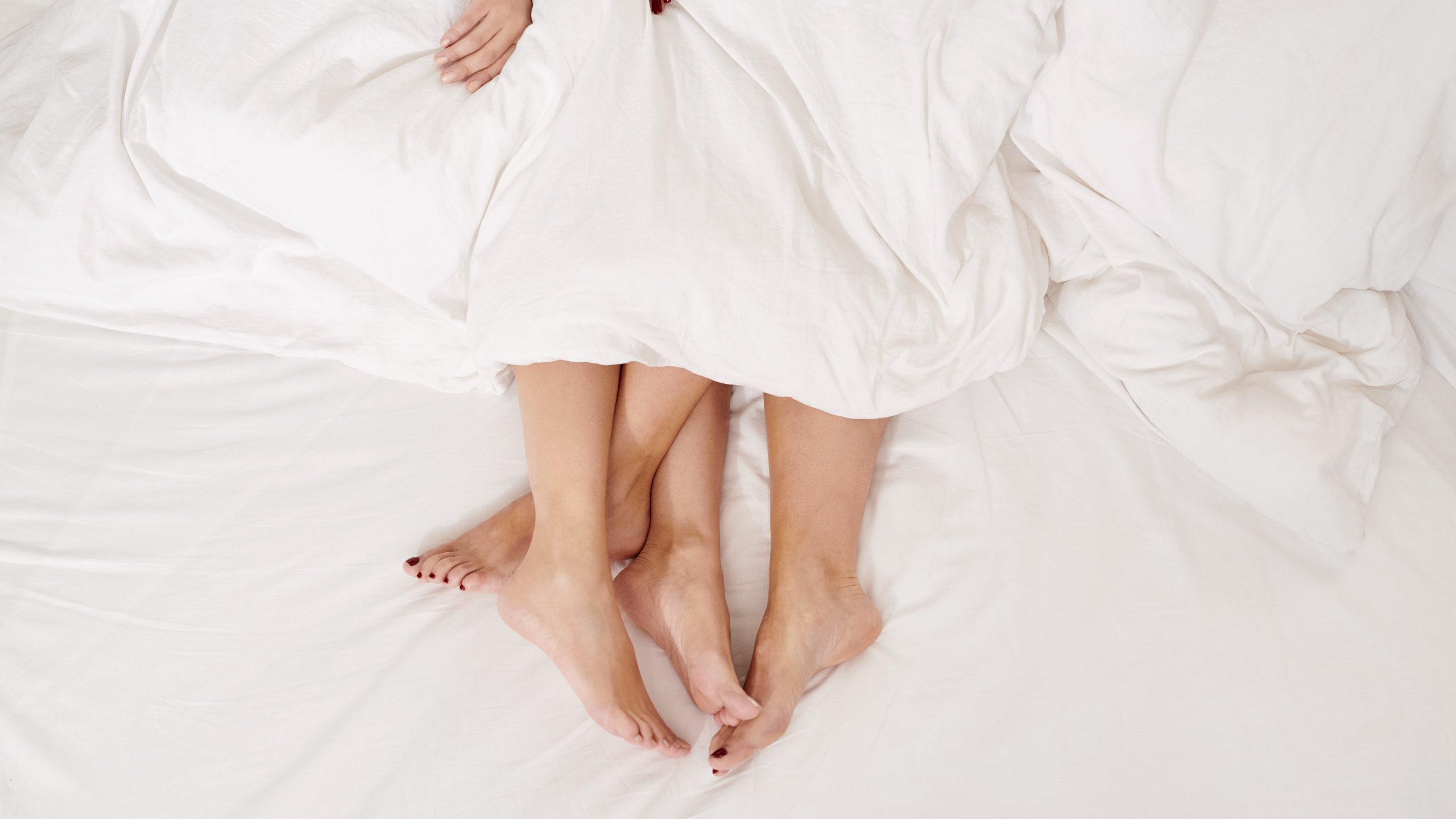 When it comes to the topic of sex toys, some people might automatically think of these as devices used for intimate me time. However, that doesn't always have to be the case. Sex toys can be used by couples, too, and, according to some studies, may even benefit the relationship in and out of the bedroom. Psychologist and sex therapist Kristin Zeising, who was interviewed for an article in Everyday Health shared, "Anything that brings more pleasure to your sex life can help your relationship."
MysteryVibe, a company that advocates for sexual wellness through its pleasure devices, discussed how using sex toys could impact a relationship. For example, because one of the primary purposes of sex toys is to help individuals reach orgasm, MysteryVibe noted that pleasure devices may increase sexual satisfaction in the bedroom. They might be even more helpful for couples experiencing an orgasm gap, wherein one partner experiences more orgasms than the other.
According to MysteryVibe, using sex toys with your partner could also help improve foreplay, relieve performance anxiety, increase intimacy, introduce more fun in the bedroom and allow couples to get to know each other's bodies and pleasure points better.
Keeping the Bedroom Vibe Alive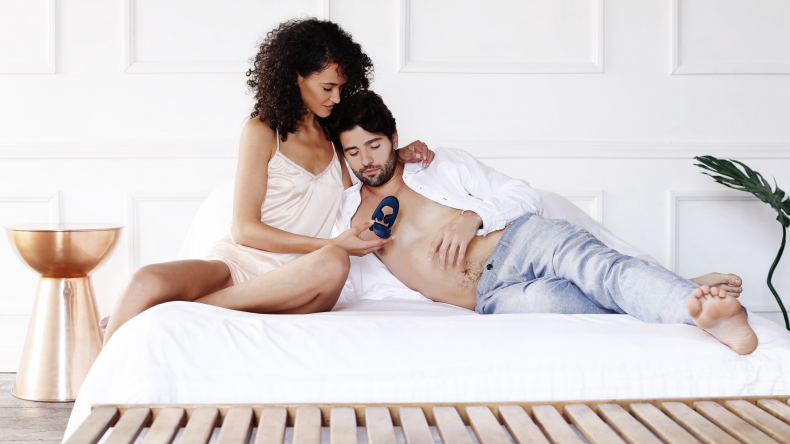 MysteryVibe believes in the importance of exploring your sensuality with your partner and strengthening your intimacy with each other. The brand produces state-of-the-art sex toys and other products that aim to help people take pleasure in sexual experiences.
And although MysteryVibe states that its products are designed based on science and research, it shares that it's not all about technological advancement. Despite the science behind creating its products, MysteryVibe assures that its focus remains on improving people's well-being through self-discovery and self-love. And for couples, that might mean bringing a sense of self-awareness and self-confidence into the relationship that could help strengthen their bond.
Twice the Fun With These Vibrators
If you're looking for ways to spice it up in the bedroom with your partner, consider these vibrators from MysteryVibe that every couple should give a try:
Crescendo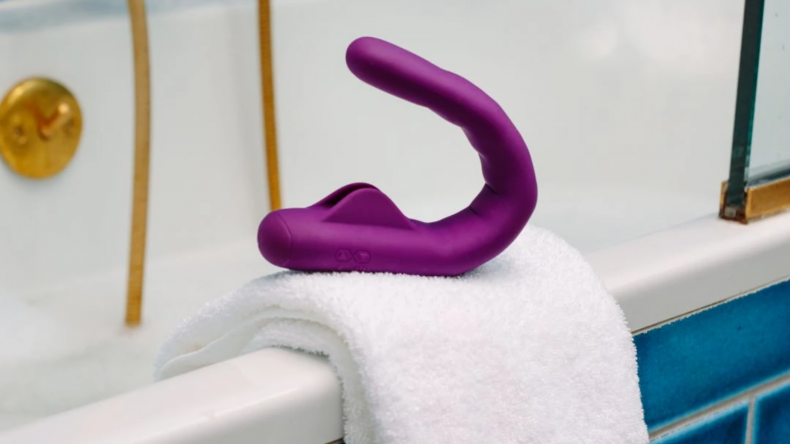 Described by MysteryVibe as an "infinite toy in one" because of its versatility, the Crescendo is a flexible vibrator that works to help reach the major erogenous zones in both men and women. You can bend it in different ways to help you find the shape that feels best for you. The Crescendo is designed to mimic the finger and features six motors and 16 power settings made for pleasurable stimulation.
How to use it with your partner: Discover your partner's favorite pleasure spots with the Crescendo. This vibrator is app programmable, so your partner can control the level of intensity and how pleasure is delivered to you. You can even use this waterproof vibrator in the bathroom. For more ideas on how you can maximize this vibrator, get a pack of Crescendo Playcards. These cards contain tips on how to take intimacy and pleasure with your partner to the next level using this device.
Get the Crescendo for $149 here.
Tenuto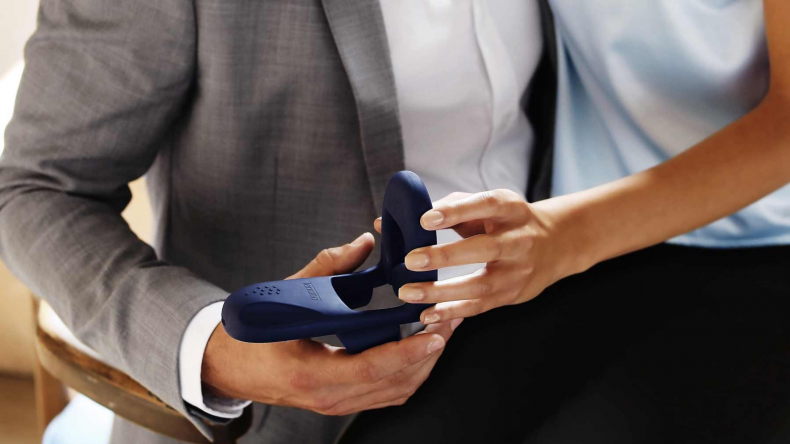 The Tenuto, created for his and her pleasure, is a wearable vibrator that has six motors to help stimulate different parts of your and your partner's body—including the penis, the perineum and the labia. It's designed to be used by partners together. The ring portion of the device can be stretched and worn around the penis, helping men prolong their performance during intercourse in a drug-free way.
How to use it with your partner: After applying an ample amount of lubrication, slide the Tenuto onto the penis until it fits snugly at the base. Activate the vibrator in any of its six different modes, and let your partner feel these vibrations during intercourse. Use the app to activate this toy remotely for more pleasure. You can also encourage even more intimacy using the Tenuto Playcards, a set of cards that provide guidance on how to gain mutual pleasure using this wearable vibrator.
Poco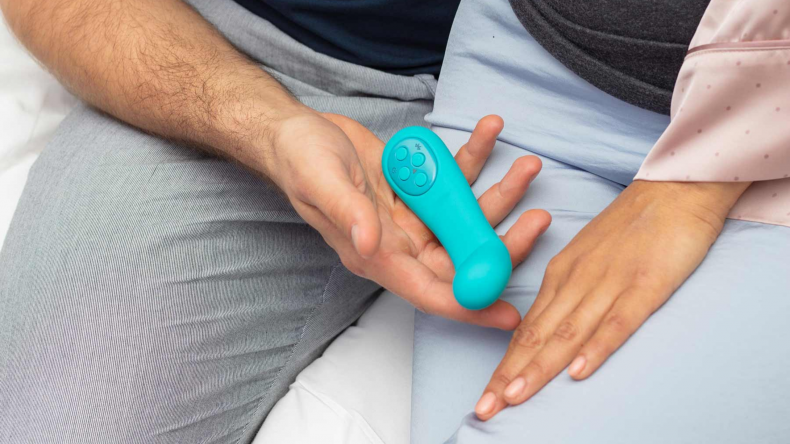 It might be small and flexible, but don't let its size fool you. MysteryVibe claims the Poco could target precise body locations for greater pleasure. It also features two motors and six settings dedicated to stimulating any part of your and your partner's body. Inspired by the motion of the fingers, Poco is said to be an ideal first-time vibrator for those who are only starting to discover their and their partner's bodies in new ways.
How to use it with your partner: Adjust the Poco to provide stimulation in your or your partner's desired body part. It's also programmable, so you can both explore different ways to pleasure each other. Grab a pack of Poco Playcards to get more insight on how something so small could help bring so much joy.
Are you and your partner thinking of ways to enhance your relationship in the bedroom? Whether it's to strengthen your bond, explore new techniques for pleasure or help get your relationship back on track, trying something new and fun could help yield good results. And a vibrator from MysteryVibe might just be the tool you both need.