Sponsored Article
30 Best Movies on Hulu Right Now That Should Be on Your Watch List
Embrace your inner film buff with some of the greatest films of all time available online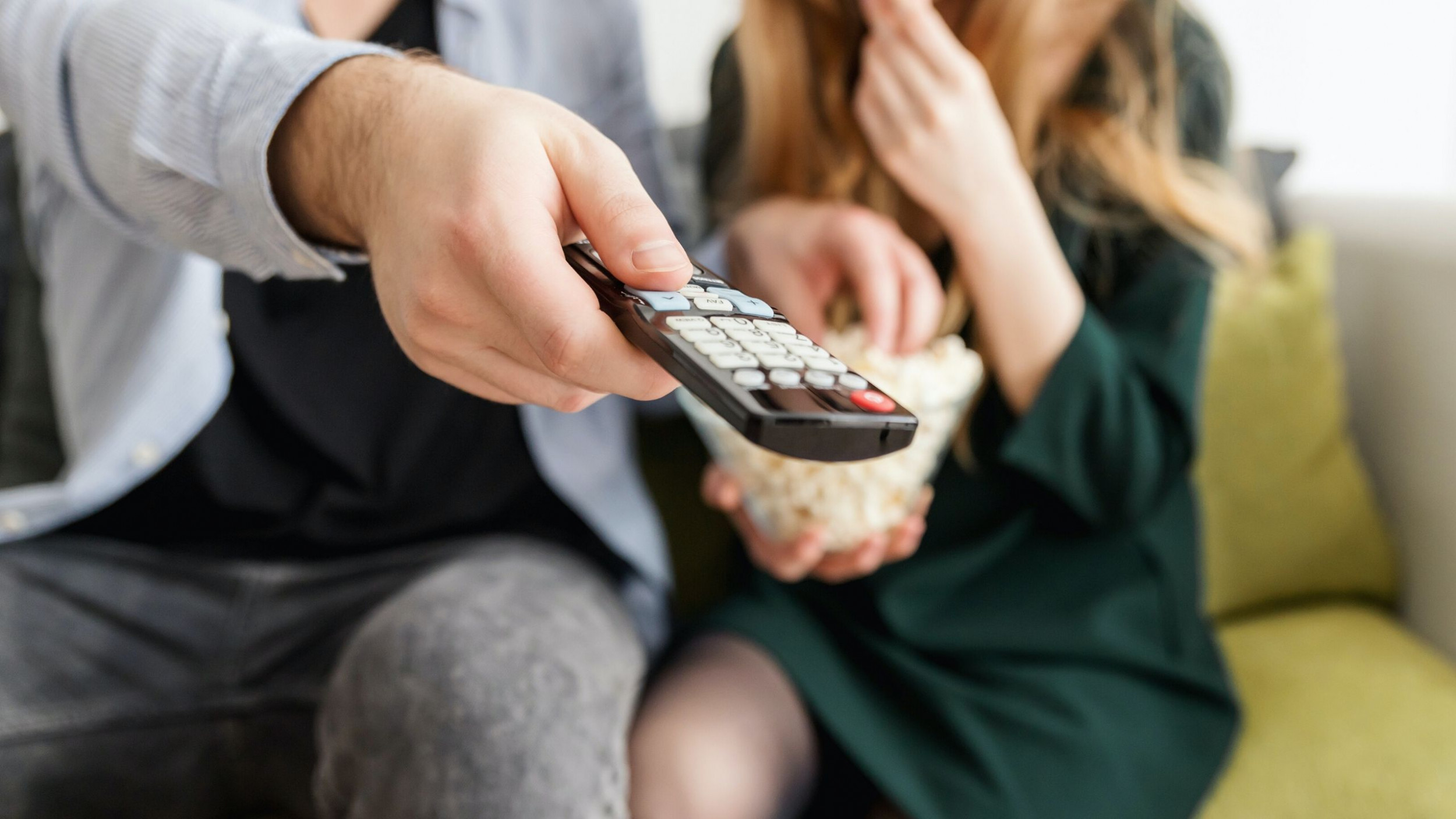 Binge-watching is practically a national pastime, but trying to find something fresh to watch online can be a daunting task. It's easy to lose an hour (or even two) of precious free time scrolling through endless titles looking for the perfect movie.
Like most streaming services, the massive film collection of Hulu can keep you glued to your screen for years. However, it can be challenging to sift through the library for the ones that you really want and need to see. To help you get started on the best of the best, here are 30 of the greatest movies to watch on Hulu right now, ranging from all-time classics to underrated gems to arthouse favorites.
1. Parasite (2019)
Renowned South Korean filmmaker Bong Joon Ho made a huge splash internationally with his latest masterpiece "Parasite." The critically-acclaimed film, which earned a boatload of trophies including an Academy Award for Best Picture, revolves around a poor family who cons their way into a household of a rich family. It's a masterful blend of social commentary, comedy, and tension that's a must-watch for any film lover—to say anything more is to rob the audience of the full shock and experience.
Other Bong Joon Ho films like "Mother" and "Taxi Driver" are also available on Hulu.
2. If Beale Street Could Talk (2018)
Directed by Barry Jenkins, the film adaptation of the novel by James Baldwin tells the story of a young couple looking to start their lives together, until one of them is accused of a crime he didn't commit.
One of the best movies in 2018, "If Beale Street Could Talk" is an intimate love story that beautifully weaves together tender moments, tragic realism, and cruel injustices.
3. Dark Knight (2008)
Revisit Christopher Nolan's Batman movies on Hulu. It's been more than a decade since the release of "Dark Knight," but it's just as engrossing as ever to watch the brilliant performances of Christian Bale as Bruce Wayne and the late Heath Ledger as Joker. "Batman Begins" is also on Hulu.
4. A Quiet Place (2018)
Sleeper hit "A Quiet Place" is an innovative horror that's surprisingly heartfelt at its core. Directed, co-written, and co-starred by John Krasinski, the movie is about a family in a post-apocalyptic world. In this new landscape, the Earth is eerily silent as monsters use sound to hunt and attack humans.
5. Annihilation (2018)
Filmmaker Alex Garland brings to life "Annihilation," a sci-fi thriller book with a strong cult following. In this strangely arresting and vivid film, a team of women scientists explore a mysterious area known as "The Shimmer" where the landscape, plants, animals, and people are mysteriously mutating.
The movie is on Hulu in the United States.
6. Portrait of a Lady on Fire (2019)
A true hit among arthouse crowds, "Portrait of a Lady on Fire" is a story of a forbidden 18th century romance between an artist and the aristocratic beauty she was commissioned to paint. Each shot is stunningly shot by renowned auteur Celine Sciamma, earning this historical drama the Queer Palm and best screenplay at the Cannes Film Festival.
7. Little Men (2016)
Amid Hulu's award-winning classics and blockbuster hits is "Little Men," an underrated gem about an aspiring artist in middle school who befriends a young man dreaming of becoming an actor. While the pair explore the streets of Brooklyn together, their parents become embroiled in a bitter dispute over rent.
8. Hunt for the Wilderpeople (2016)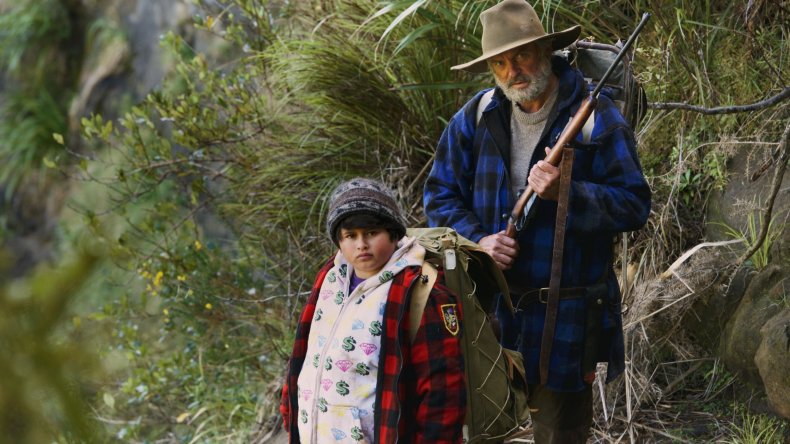 The heartfelt and quirky charm of filmmaker Taika Waititi is in full display in "Hunt for the Wilderpeople," which preceded his more well-known hits "Thor: Ragnarok" and "Jojo Rabbit." One of the must-see movies on Hulu, it follows the adventures of a teenage boy who finds a new foster family just to see his new mother pass away. In shock, he goes on the run with his uncle in the wild New Zealand bush.
9. Grave of the Fireflies (1988)
"Grave of the Fireflies" is the most profoundly heartbreaking among the many great works from the renowned Studio Ghibli. It is about a boy and his younger sister struggling to survive post WWII. Written and directed by the late Isao Takahata, it is widely considered as among the best animated films of all time.
10. Akira (1988)
Another animated masterpiece is "Akira," a snazzy anime film that remains fresh and exciting even to this day. Set in the post-apocalyptic world in 2019, the manga adaptation is a cyberpunk story about teenage biker gangs and psychic powers. It's a great introduction to anime and a notable influence to the art form's popularity beyond Japan.
11. Kill Bill Vol. 1 and 2 (2003/2004)
Two of Quentin Tarantino's most popular works, "Kill Bill Vol. 1" and "Kill Bill Vol. 2," are both available on Hulu. The two volumes are meant to be a single film, following the bloody warpath of an assassin known as The Bride played to iconic perfection by Uma Thurman.
Flip to this movie on Hulu and get completely absorbed in the slick action, glossy visuals, and sharp barbs as The Bride seeks revenge on her former lover and boss Bill and his colorful gang of killers.
12. Escape from Alcatraz (1979)
Who hasn't heard of the famously impenetrable maximum security prison at Alcatraz? Only three men ever escaped from this fortress and their story is told in the classic "Escape from Alcatraz." For those who enjoy prison escape flicks, this is arguably the best that has ever been made.
13. GoodFellas (1990)
The legendary Martin Scorsese is the master of the crime genre. The auteur has helmed a lot of renowned movies, but a lot of fans point to "GoodFellas" as his greatest piece of work and among the best films of all time.
Based on a true story, the gritty film explores the life of mobster Henry Hill who goes from a kid in a poor Brooklyn neighborhood to becoming part of a powerful Mafia family.
14. Risky Business (1983)
There are a number of Tom Cruise movies on Hulu, including a few from the "Mission Impossible" series. But if you want to see the film that turned Cruise into a true-blue star, "Risky Business" is worth the watch. It's a great teenage flick about a college-bound teen who lands in hot water when his parents take a trip out of town.
15. Heathers (1989)
In some ways, "Heathers" is a dated movie, but scathing wit and star power keeps it extremely watchable for fans of high school flicks. The dark comedy follows a quick-witted high school student who finds herself on the wrong side of a clique of beautiful girls. Eventually, she gravitates to a mysterious new student who encourages her to deal with the popular kids in a new way: murder.
16. Booksmart (2019)
A pair of bookish friends realize they're about to graduate high school without having fun in "Booksmart," which is Olivia Wilde's directorial debut. So, the night before graduation, the two girls gear up for a wild night of parties. It may sound like a cliché storyline, but it is funny, sweet, and refreshingly far from being run-of-the-mill teenage flick.
17. Sorry to Bother You (2018)
"Sorry to Bother You" is the first feature film by rapper-turned-director Boots Riley. It's a fantastical take on capitalism and race relations, exploring the life of a black telemarketer who tries to find ways to earn more money and further his career. It's an unpredictable ride that makes use of creative visuals and daring performances to propel the curious story into strange new heights.
18. Blazing Saddles (1974)
It may be decades old, but "Blazing Saddles" holds up surprisingly well and a good addition to movies to watch on Hulu. The comic masterpiece is one of the notable feathers in the cap of legendary director Mel Brooks.
In the film, a scheming pair seeking to make a profit from the land brings in the first black sheriff in the west to prompt townspeople to leave. It's one of the most hilarious flicks ever, boasting a razor-sharp ensemble who pulls off the jokes, despite how dated some of them may be.
19. Full Monty (1997)
Another classic comedy that's worth revisiting is "Full Monty," a low-budget British film that overachieves at the box office and even gets nominated for Best Picture. The plot involves six average men who lose their jobs, then find new opportunity in stripping.
20. Cabin in the Woods (2012)
The cult favorite "Cabin in the Woods" is presented as a horror flick, but it's the humor that makes it stand out from its peers. Five college students drive to a remote cabin and it's not long before unknown terrors surround the cabin, picking them off one by one. Strap in for a genre-bending ride and let the deft plot by director-writer Drew Goddard and co-writer Joss Whedon take you to unexpected places.
21. The Graduate (1967)
"The Graduate" is the story of a purposeless college graduate who finds himself in a love triangle with the older Mrs. Robinson and her daughter. Well-written with taut performances, this film is considered one of the best movies of all time and remains a must-watch for any romance lover who is browsing Hulu.
22. I, Tonya (2017)
Fair or unfair, Tonya Harding's talent in ice skating has been eclipsed by the legend of her scandal. "I, Tonya" is a biopic that explores the story of Harding and the larger-than-life figures who surround her, including her abusive mother and ex-husband. It's an engrossing movie to watch, in part due to the performances of the three main stars who disappear completely in their less-than-glamorous characters.
23. Dirty Dancing (1987)
Everyone is familiar with THAT "Dirty Dancing" scene, but have you ever seen this film in its entirety? Give it a chance; it's an electric movie with plenty of music, energy, and romance. It's easy to get swept up in the tale of innocent "Baby" who falls for her dance instructor played by the iconic Patrick Swayze.
24. Footloose (1984)
Another '80s classic that bops to an irresistible beat is "Footloose," a movie that launched Kevin Bacon into stardom. The light-hearted film begins with a teenager who, with his family, moves from Chicago to a small western town where dancing and rock music are banned.
25. Rocketman (2019)
"Rocketman" chronicles the life of one of the most iconic men in music: Elton John. The movie presents an honest peek into the life of its subject, including John's relationship and substance abuse issues. At the same time, it also fearlessly embraces his vibrance and creativity with jaw-dropping musical performances.
26. The Beatles: Eight Days a Week – The Touring Years (2016)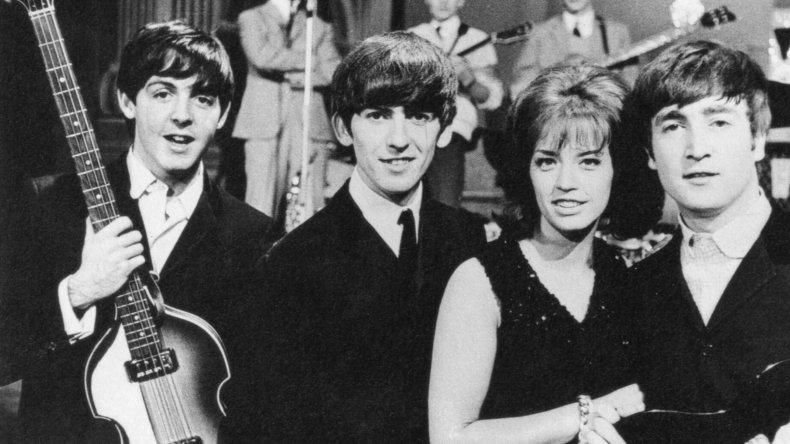 Among Hulu's impressive roster of films are acclaimed documentaries, including one about the greatest band that ever lived.
Finally on streaming services, "The Beatles: Eight Days a Week – The Touring Years" follows the band's early years as they toured Liverpool, Europe, and the rest of the world. With archival footage, interviews by living legends Paul McCartney and Ringo Starr, and the direction of Oscar-winning filmmaker Ron Howard, "Eight Days a Week" is a must-see.
27. Free Solo (2018)
Slow and methodical, but action-packed and thrilling, the award-winning "Free Solo" follows the journey of professional climber Alex Honnold as he prepares and attempts to climb the iconic El Capitan with no ropes, harness, or partner. Filmmaker Jimmy Chin captures breathtaking shots of the landscape and Honnold's ascent, but he goes deeper by exploring the climber's mind, motives, and musings on mortality.
28. Apollo 11 (2019)
One of humankind's greatest achievements is landing on the moon in the groundbreaking Apollo 11 mission. Through never-before-seen video and audio recordings, the "Apollo 11" documentary pulls back the curtain on the historic adventure of Neil Armstrong and Buzz Aldrin.
29. Honeyland (2019)
A documentary about beekeepers may not sound exciting, but critically acclaimed "Honeyland" weaves an entrancing narrative around Hatidze Muratova. The last of a long line of wild beekeepers in the remote mountains of Macedonia, she finds her peaceful life threatened with the arrival of a nomadic family who are also struggling to make ends meet.
30. Whose Streets? (2014)
Filmmakers Sabaah Folayan and Damon Davis craft a powerful portrait of a country divided in this documentary about the Ferguson uprising. With local footage and insights from the people who live in the community, "Whose Streets?" provides an intimate and unflinching look at the aftermath of the shocking death of unarmed 18-year-old Michael Brown at the hands of the police. With police brutality and Black Lives Matter still heartbreakingly relevant today, this is one of the essential movies to watch on Hulu.