Sponsored Article
4 Fun Ways To Celebrate St. Patrick's Day 2021 at Home
This Year, You Can Bring the Socially Distanced Party To Your Home and Get Into the Irish Groove With These Four Fun Activities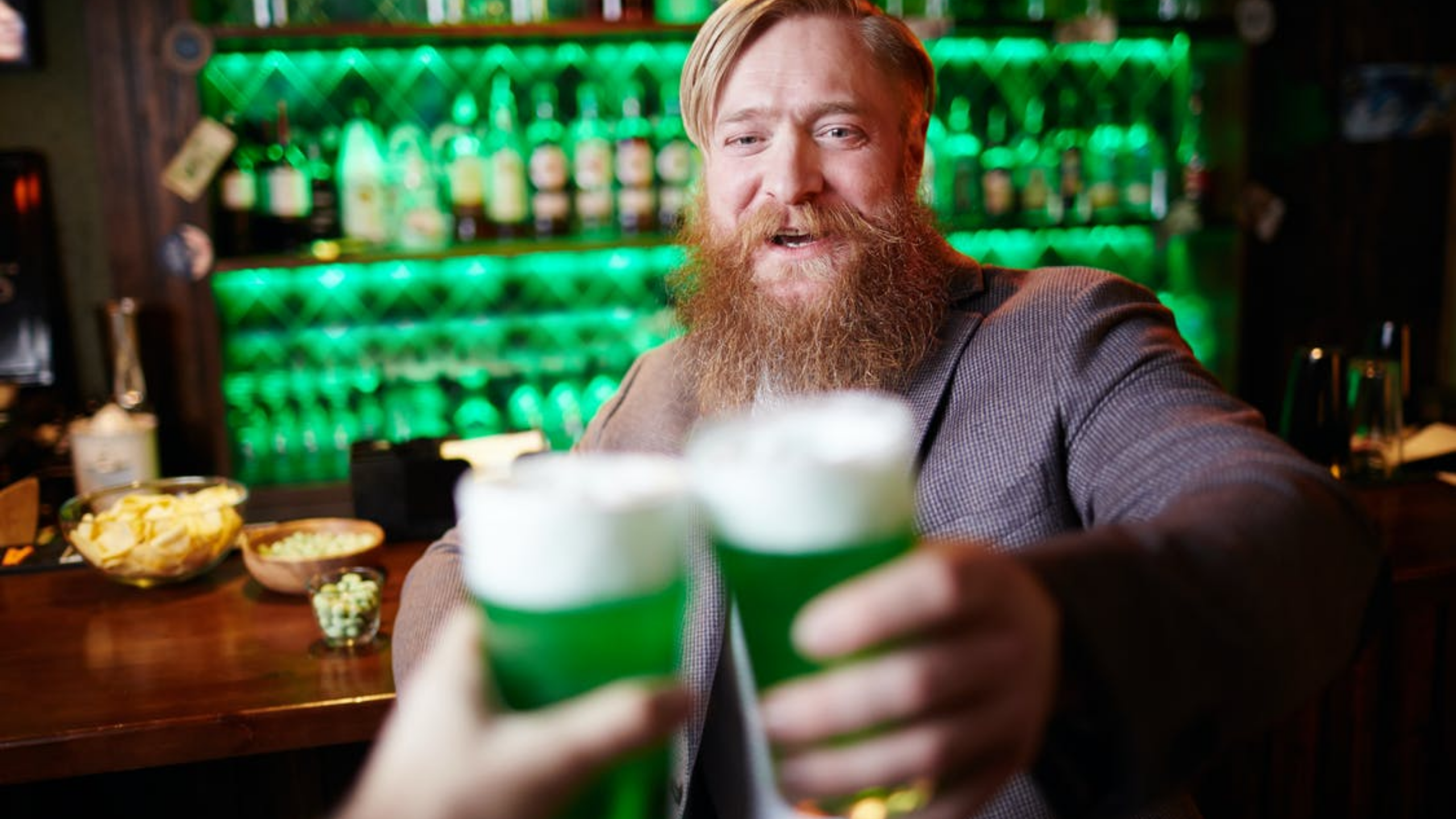 Did you know that Americans have been celebrating St. Patrick's Day for 284 years? The first St. Paddy's Day parade was in 1737 in Boston, Massachusetts. And that parade in Boston wasn't just the first St. Patrick's Day parade in the United States; it was the first one in the entire world. In fact, Ireland didn't even join in on the fun until 1903. Other cities with large Irish immigrant populations followed suit, with New York City starting their yearly parade in 1762. Additionally, Chicago has been dying its river green to mark the holiday since 1962.
If you're one of the countless Americans that love to embrace the luck of the Irish every year, you may be disappointed to have another year without parades. But just because parades are postponed (again) doesn't mean you can't celebrate. This year, bring the socially distanced party to your home and get into the Irish groove with these four fun activities.
1. Make a Traditional Irish Meal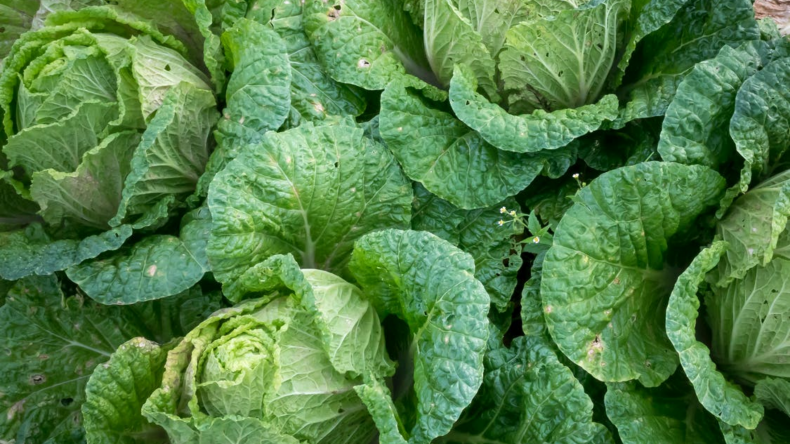 If you can't head out into the streets to celebrate, you can still head into the kitchen. Over 30% of Americans celebrate St. Patrick's Day by preparing a traditional Irish meal. Here's a fun fact for you: cabbage shipments increase by 70% in the week leading up to the big day, likely because the people of New Orleans have traditionally been tossing cabbages during their parades instead of beads.
If you're interested in cooking a traditional Irish meal, you don't have to stick to the cabbage and corned beef combo we've come to associate with St. Patrick's Day in the U.S. There are tons of other traditional Irish foods you can make at home, including shepherd's pie, Irish soda bread, stews, and more. If all else fails, cook some potatoes and call it a day.
2. Wear Green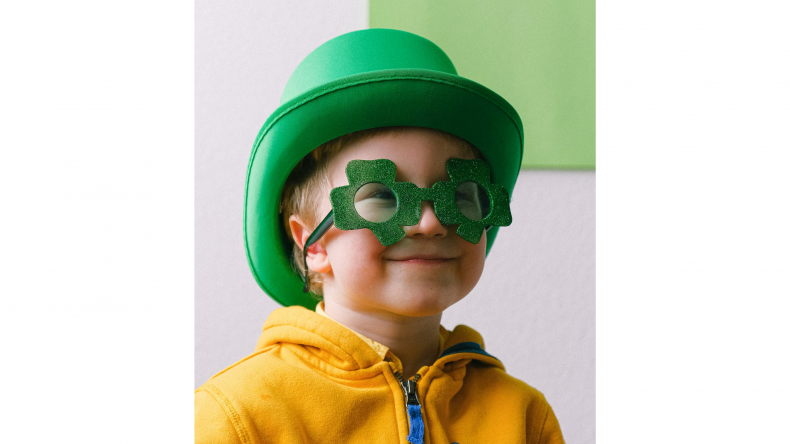 Maybe your work-from-home office attire won't be quite as festive as your usual St. Patrick's Day ensemble. You could still make up for the lack of festivities by going all out on your outfit. Try staying subtle and chic by adding an elegant green velvet hair accessory to your typical office attire. Alternatively, you could go all out and get a variety pack of St. Patrick's Day-themed headbands. Does anything say St. Patrick's Day better than shamrocks coming off your head? We don't think so. With this six-pack, you could even keep your co-workers on their toes by swapping out your headband of choice for every Zoom meeting you have.
3. Make a St. Patrick's Day Craft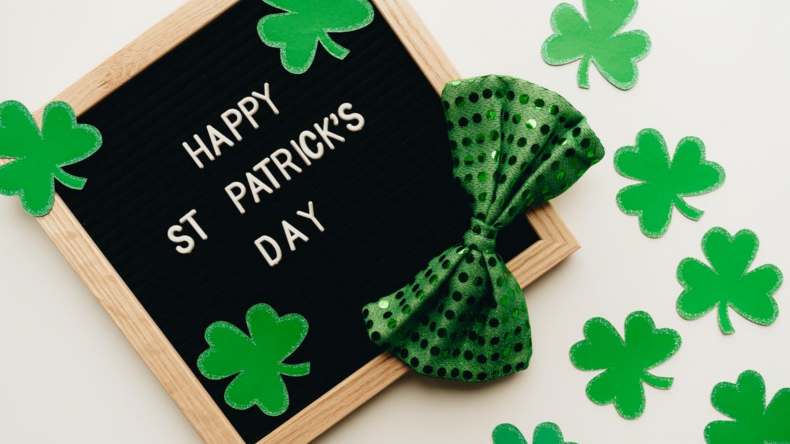 Whether you have youngsters at home or you're someone young at heart who just loves working with a glue gun and glitter, making a St. Patrick's Day craft is a fun way to channel your creativity. Making "parade floats" out of old shoe boxes is a popular activity in New Orleans for Mardi Gras season, but you can totally give these floats an Irish twist. Gather up all the green crafting materials you have, and get ready for some fun. The kids can even get their floats together and put on their own parade. Just give them some beads to throw (while you enjoy your favorite brew), and you won't even notice the difference.
4. Enjoy a Beverage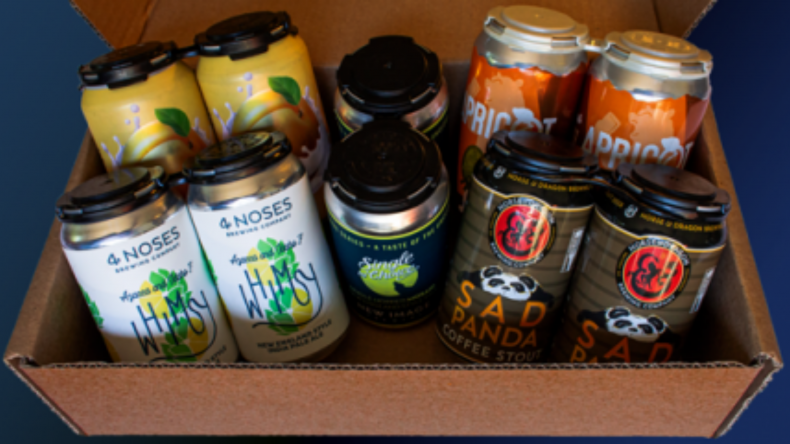 If you associate St. Patrick's Day with enjoying a few green brews with your best friends, you're not the only one. Did you know that St. Patrick's Day is the fourth most popular drinking day in America? It's only behind New Year's Eve, Christmas, and the Fourth of July.
So clearly, American's enjoy celebrating St. Patrick's Day by knocking back a few. But this year, you can make your drinks extra special with a Beer Drop subscription box. Treat yourself to a variety of new beers from award-winning microbreweries right in the comfort of your own home. Click here to view all the hundreds of beers Beer Drop has in their selection.
How Does Beer Drop Work?
First, you build your profile by selecting the types of beer you like. Do you prefer hoppy over fruity? Malty over sours? Or do you just want to try the best of every kind of beer? Select your top five to add to your box. Then, you can decide if you want to upgrade any of your selections. Beer Drop's standard box includes ten cans of beer from five microbreweries, each costing just $4.
You can also upgrade to Beer Drop Plus, and they will upgrade half of the ten beers to special release or taproom-only offerings. This also allows you to swap out any of their picks for your own choices and only costs $5 a beer.
Your third option is Beer Drop Ultimate, in which they upgrade all ten of your beers to special release or taproom-only offerings, and you can still swap out any of their picks for your own choices for just $6.50 a can.
Once you've made your selections, all you need to do is sit back, relax, and wait for them to drop a box of expertly curated brews right at your doorstep. Don't you miss the feeling of going to a beer bar and having the bartender make personalized suggestions for you? Let Beer Drop be your new favorite bartender.