Sponsored Article
4 Sports Bras That Look And Feel Good While You Work Out
Get those reps in minus the discomfort from your ill-fitting sports bra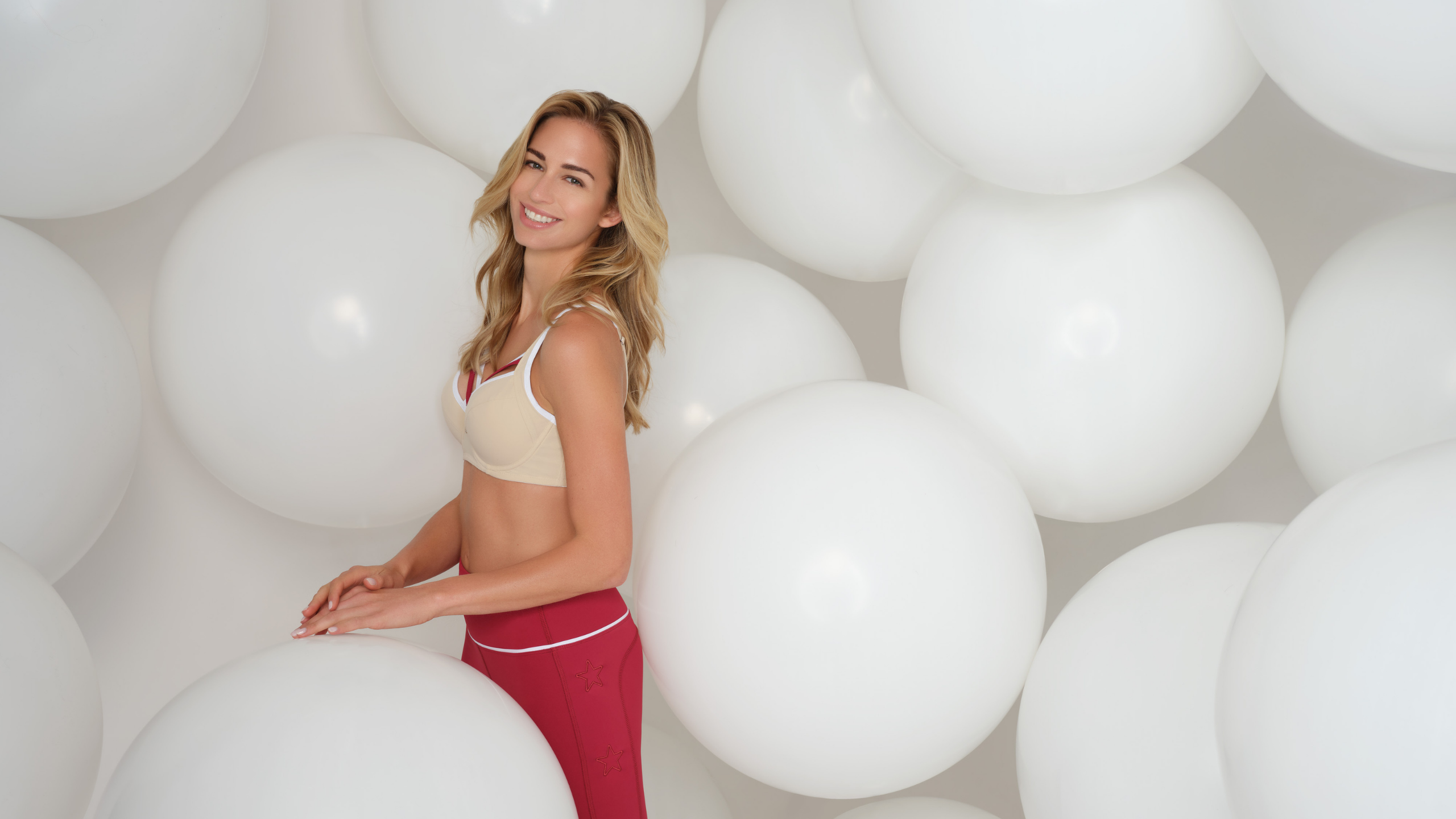 Every woman knows the utter discomfort of wearing the wrong sports bra while at the gym. Straps that dig into your skin or slide off your shoulders; "compression" that does little to nothing to support the girls; pads that shift out of place as you exercise; a tight band that leaves you breathless and gasping for air—these are all relatable struggles when it comes to wearing poorly designed and constructed sports bras.
Though it might not seem like it, there's a certain level of trust you put on a sports bra. It should ensure that it's got your back (or front) while you're putting in the hard work—it's not just supposed to make you look good for the pre- and post-workout photo. Whether you're small-cupped or well-endowed, you deserve to wear a sports bra that strengthens, empowers, and motivates you to work out.
The Perfect Fitting Bra is Out There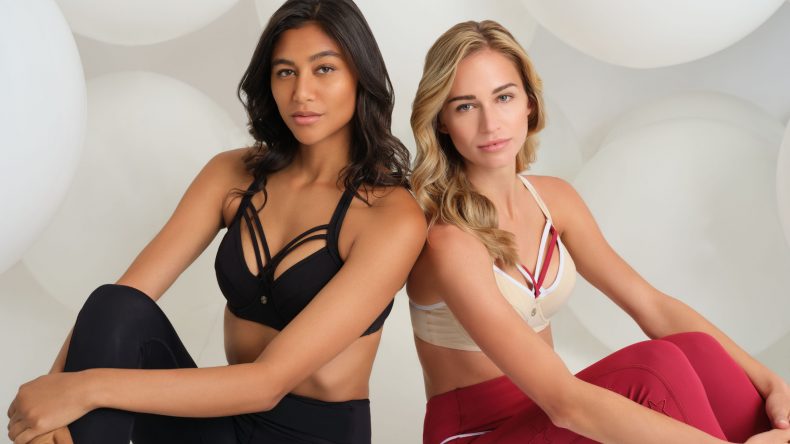 Finding a sports bra with the proper support shouldn't be too much to ask for—that's its only job! Unfortunately, even with all the cute and fabulous sports bras available in the market, women may still have difficulty finding ones with the right support, especially when they don't know how a supportive sports bra should feel. For starters, here are a few things to consider in your search to find the perfect sports bra for your next sweat session:
A sports bra should be tighter than your everyday bra but shouldn't make it difficult for you to breathe. To check for comfort, make sure there's enough space to insert two fingers between the straps without the straps digging into your skin or falling off your shoulders.
The cups should completely cover your breasts. If it seems like the ladies are about to spill over, you're going to need a bigger bra size. Inversely, if your breasts don't fill out the cups, then you'll need to go down a size or two.
The bra band should lie flat against the torso without any pinching feeling or digging in. It shouldn't slip out of place when you raise your hand over your head or perform any abrupt body movements.
If you're wearing a sports bra with an underwire, make sure the wire lays flat against your ribcage and not just hovering next to it.
Choose a style that suits not only your body type but also the type of workout you do. High-intensity activities like running, mountain biking, or high-intensity interval training (HIIT) usually require a sports bra with full support and high compression. Medium-support sports bras are suitable for physical activities like hiking, skiing, or road cycling, while a light-support sports bra would be sufficient for low-impact exercises such as yoga, barre, and pilates.
For big-chested women, consider wearing a padded sports bra that keeps your breasts separated and not just compressed together that might only feign support. Also, you should wear a sports bra with a hook and eye closure so you can adjust the fit that's snug for your body to provide maximum support.
How To Make Your Sports Bras Last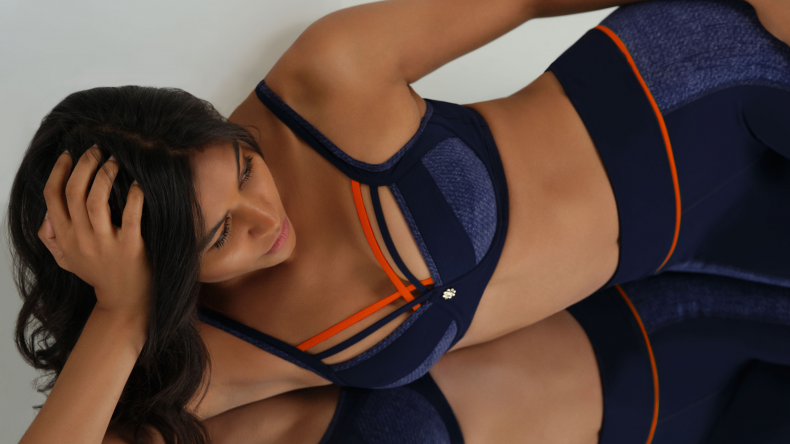 Top-quality sports bras often don't come cheap. Keep your precious bras in pristine condition by washing them in cold water with a gentle detergent (avoid using bleach and fabric softeners to wash your sports bras as these can damage the durability and color of the fabric). Hang the sports bra to dry or toss it in the dryer in the tumble dry setting, as high heat can ruin the spandex. With the right amount of TLC, a sports bra can last nine to fifteen months. But if spandex fibers start to show or the fabric no longer snaps back into form (even before its expected shelf-life), it's time to replace the bra.
The Perfect Red Daisy Sports Bra For Your Next Workout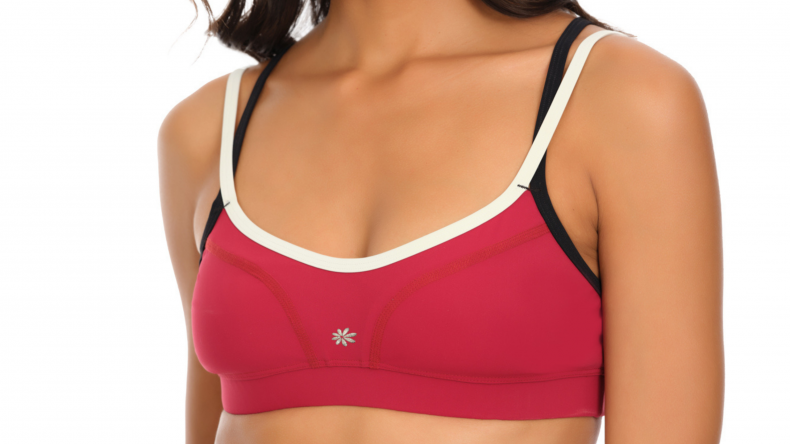 If you're over sports bras with cute designs but zero support or full support but zero style, Red Daisy has the game-changing activewear essential that lets you work out with ease and comfort. Red Daisy's sports bra selection combines the allure of European lingerie fashion and the ideal function a bra should have: maximum chest support!
Each of Red Daisy's impeccably designed sports bras is made from patented Sensitive® Fabrics and Lycra® spandex for comfortable wear and breathability. Red Daisy sports bras are engineered with SPF 50 sun protection for your outdoor workouts—or if you just want to wear them as a top on their own to make a fashion statement. For maximum support, high performance, and the ideal compression, check out Red Daisy's sports bras below: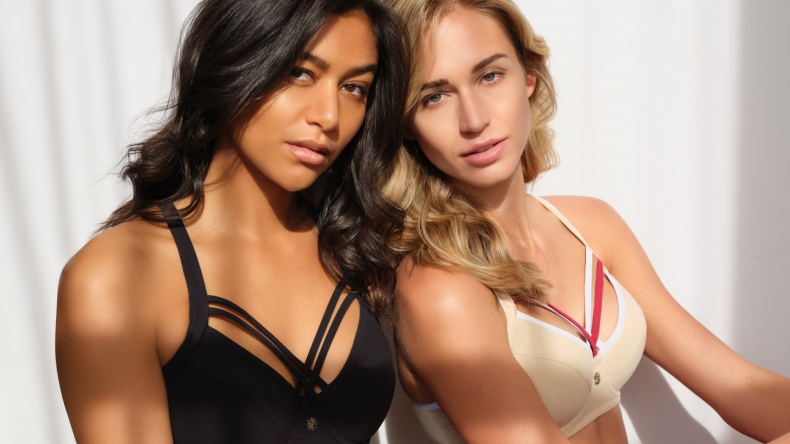 The Roslyn Sport Street Swim Bra is designed to take you from the gym to a swim, with high-quality and premium compression fabric suitable for everyday wear. You're sure to stay protected under the sun with its SPF 50 fabric while feeling comfortable and supported with its Sensitive® Fabrics and Lycra® spandex during your workout. Snatch up the sandy, ivory, and cherry tri-color combo for a pop of fun, or opt for the sleek, all-black look.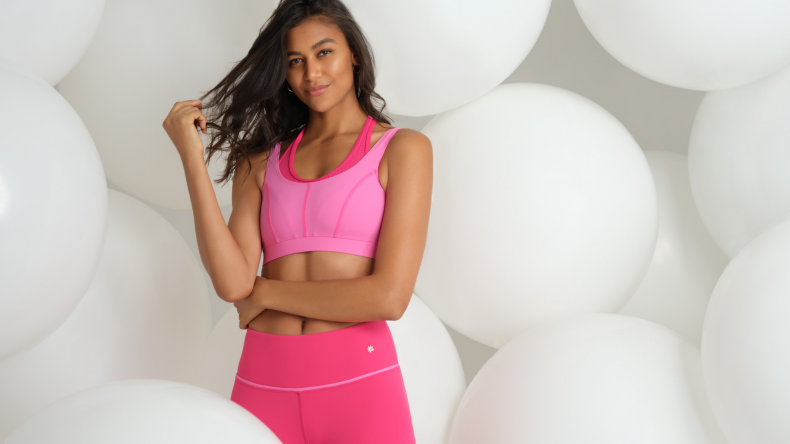 The Myra Double Layer Sports Bra lets you move freely without the uncomfortable bounce. You'll feel perfectly protected and highly supported with a body-hugging design and double-layer style that boosts chest support. Its wide straps stay in place as you run, bike, jump or perform a short burst routine. The Myra sports bra also stays dry and wicks off moisture even with the most intense workout. Get electric and energized with its colorways of bright pink and edgy black.
3. Stay fit in the Jackie Sports Bra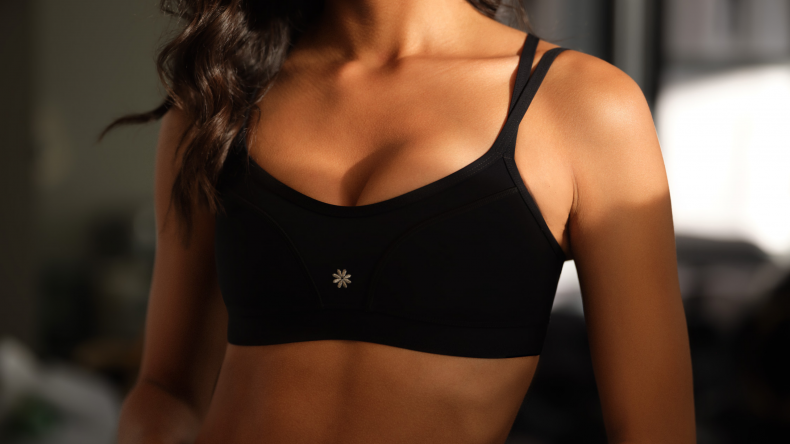 The Jackie Sports Bra is sleek, stylish, and perfect for a light workout like pilates, barre, or yoga. Its double-strap design helps provide upward support in the bra as its thick and snug band offers downward hold. You'll love its breathable fabric and how effortlessly comfortable it feels as you perform upper body stretches. Choose between the cheery cherry color or keep it classy with the black.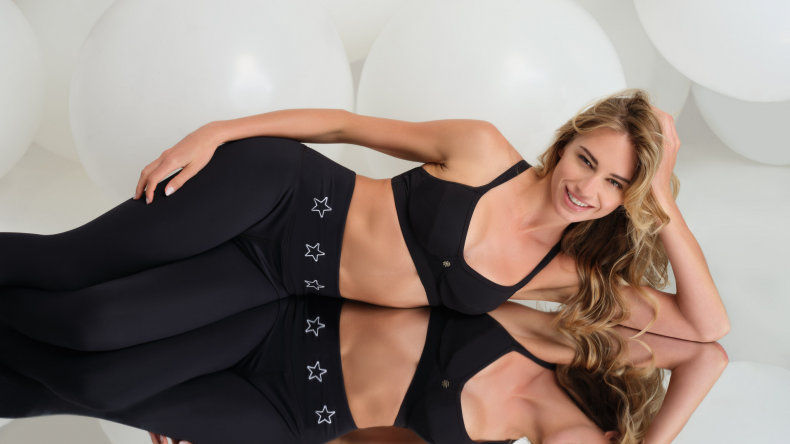 Get secured and supported without the discomfort of a wired bra. The Anita Sports Bra is excellent for the energetic lady with a fuller cup size. Its super-soft and premium fabric is designed to fit and flatter every body type while still providing ample support in your chest area. You'll feel fully in control and confident as you kill it in your next workout class.
Don't let the wrong sports bra keep you from performing at your peak fitness levels. With Red Daisy's line of highly supportive, comfortable, and fashionable sports bras, you can increase your focus and confidence in every workout. Plus, proceeds from every bra sold are donated to support breast cancer research—shop for your Red Daisy sports bra today.