Sponsored Article
4 Winky Lux Facial Products That Will Leave You Looking Fresh
Our Winky-Lux Must-Haves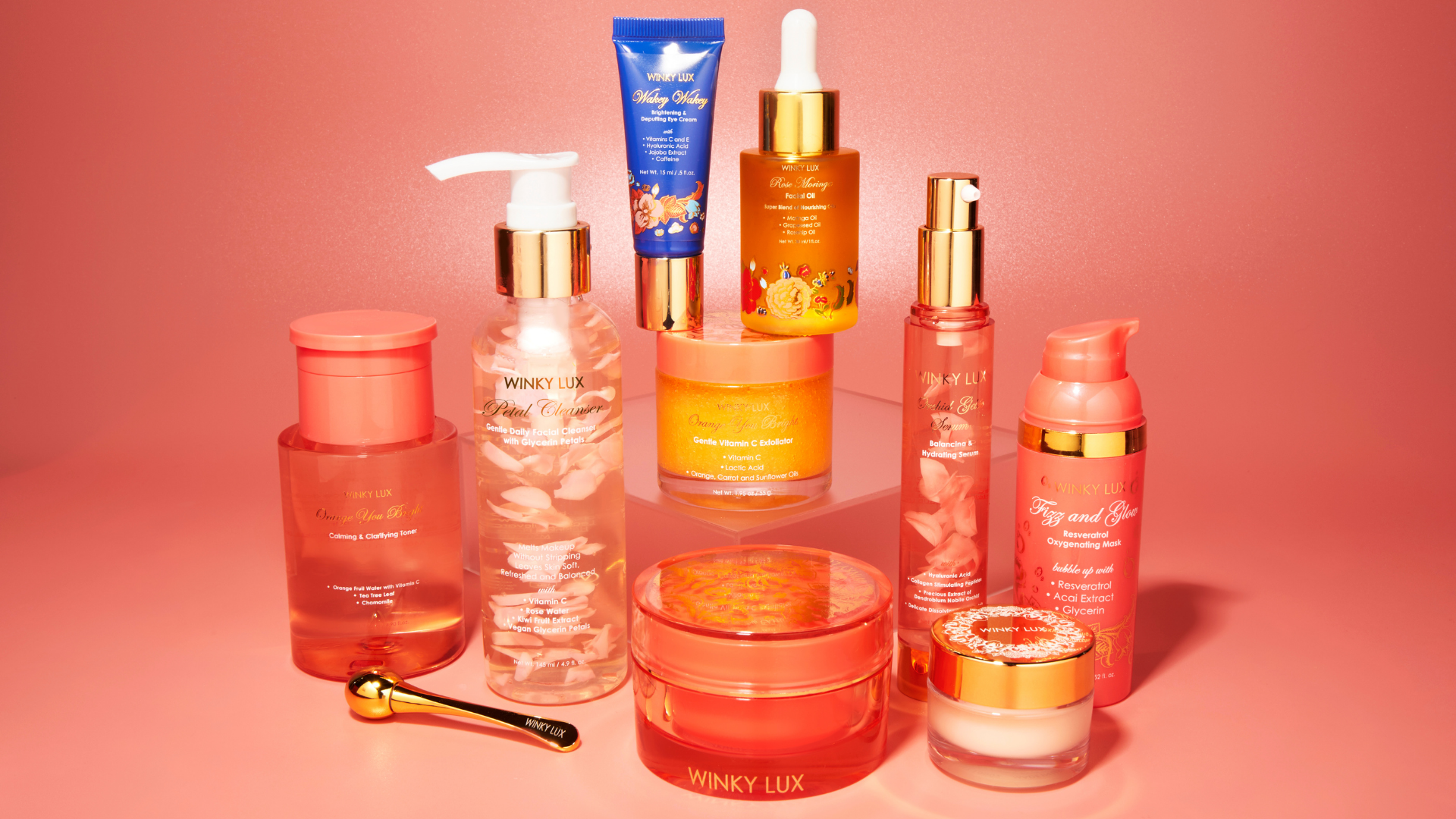 For many people, skin care has never been easier than it is today. Beauty routine products are abundant for just about any concern—from dry skin to oily skin and everything in between. For some, getting the right brand that solves the skin issue is already satisfactory. Others look for more than that. Nowadays, many consumers are looking for skin care brands that are not only effective but also eco-friendly and ethical.
One skin care brand best known for being cruelty-free and environmentally conscious is Winky Lux. This well-loved U.S. brand offers vegan products and aims to ensure that none of its ingredients, formulations, or finished products are ever tested on animals. This ethos seems to have served Winky Lux well, with over 14,000 reviews praising its products for being refreshing, light on the skin, and overall a great addition to their skin care routine.
Below are four of our top picks from Winky Lux.
1. Petal Cleanser—$22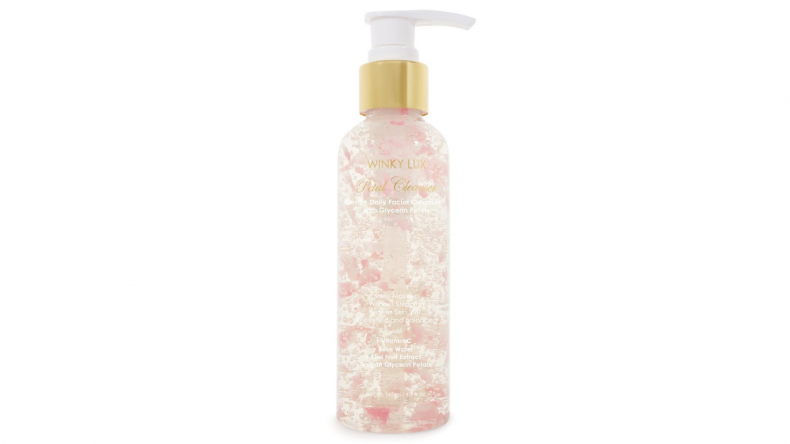 This gentle daily facial cleanser is first on our Winky Lux skin care must-haves. Formulated with rose water, kiwi fruit extract, and vitamin C, the Petal Cleanser is designed to help skin feel refreshed, morning and night. The combined ingredients help to soothe and moisturize skin to calm irritation and combat dryness. True to its name, the Petal Cleanser is also formulated with delicate vegan glycerin petals, designed to dissolve on contact with your skin while cleansing and add a joyful touch to your skin care routine.
The Petal Cleanser is available here.
2. Wakey Wakey Eye Cream—$25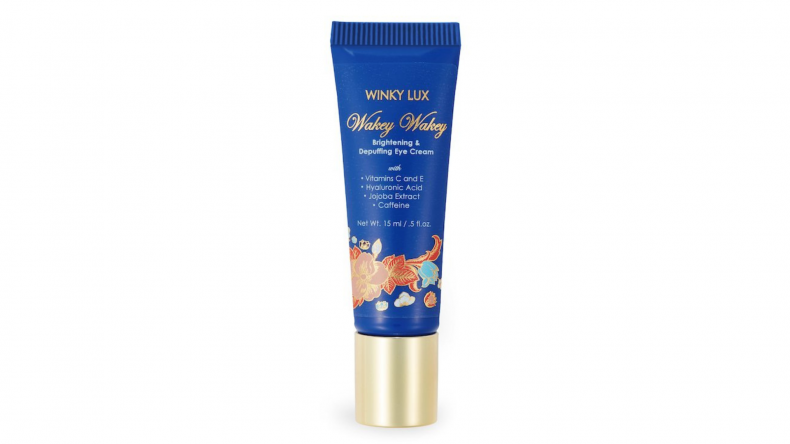 Next on our list, a nourishing, lightweight eye cream for daily use. The Wakey Wakey Eye Cream is infused with hyaluronic acid, vitamin C, and caffeine—ingredients that could help reduce the appearance of puffy eyes and fine lines.
The Wakey Wakey Eye Cream is available here.
3. Orchid Gelée Serum—$28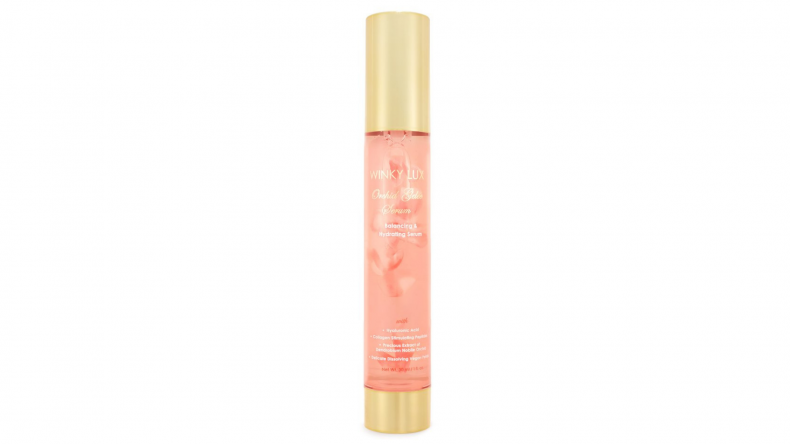 As with all Winky Lux products, customers can trust that the Orchid Gelée Serum is cruelty-free, paraben-free, sulfate-free, and gluten-free. It can be applied to the face for days when you need an extra boost of hydration. The Orchic Gelée Serum also contains delicate vegan petals that dissolve on contact for an extra joyful touch.
The Orchid Gelée Serum is available here.
4. Dream Gelée Moisturizer—$30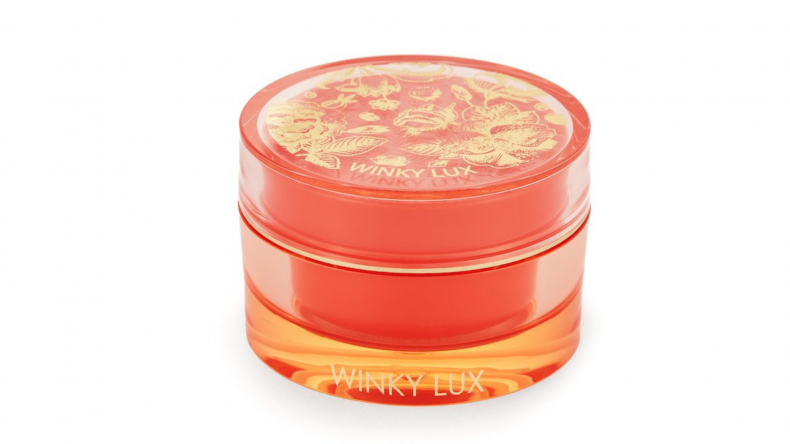 Last but not least on our list of Winky Lux must-haves is the Dream Gelée Moisturizer. If you're looking for an all-in-one moisturizer that could help keep your skin hydrated, plump-looking, and refreshed, the Dream Gelée Moisturizer might just be the product you are looking for. The Dream Gelée Moisturizer is packed with a powerhouse of well-known skin care ingredients like hyaluronic acid, aloe vera, glycerin, and salicylic acid. Its first key ingredient, hyaluronic acid, could help keep your skin hydrated, while glycerin is designed to act as a moisturizing agent. Salicylic acid helps to unclog pores and can be especially helpful for acne-prone skin.
The Dream Gelée Moisturizer is available here.
Find Your Custom Skin Care Must-Haves from Winky Lux
It can be challenging to decide which skin care products are best suited for your skin. Winky Lux devised a way to help customers figure out what types of products their skin needs with this Winky Lux Skin Care Quiz. The quiz asks a series of questions to assess which ingredients could best address your skin issues. You can also provide details about your lifestyle to help the Winky Lux skin care experts figure out what factors may be affecting your skin and how to resolve it.
After the quiz, you can choose from a list of skin care must-haves from Winky Lux—all cruelty-free, eco-friendly, and filled with key ingredients that help your can skin feel and look at its best.
Take the Winky Lux Skin Care Quiz

here

or view the complete list of Winky Lux skin care collections

here

.