Sponsored Article
5 Best CBD Gummies of the Year Reviewed
And Where You Can Buy the Best CBD Gummies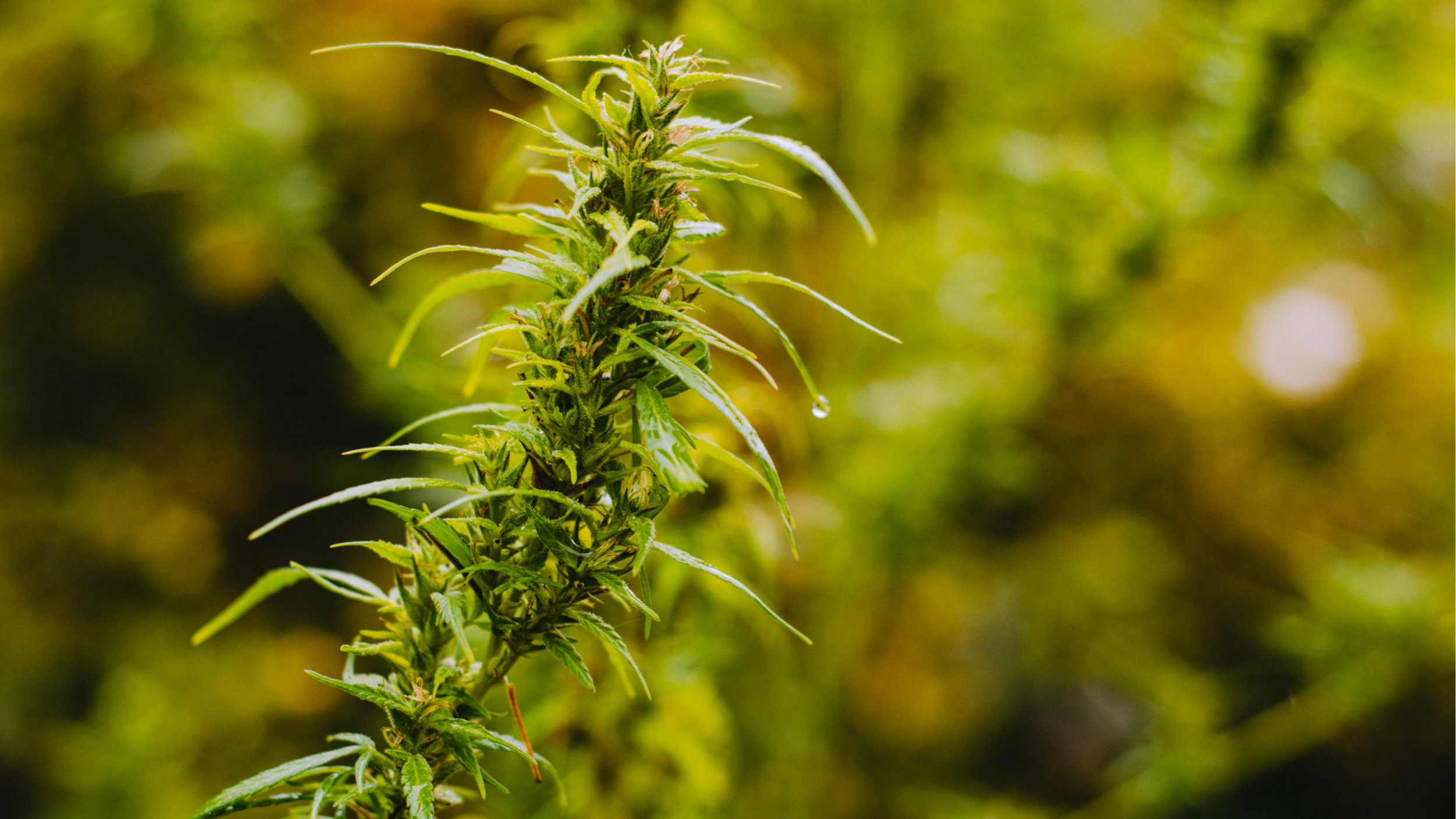 It's important to consult your doctors with any medical concerns, and before making any changes or adding supplements to your health plan.
Just as CBD oil has taken the world by storm, so have CBD gummies. These tasty hemp-infused edibles are one of the easiest ways to get a dose of cannabidiol (the more formal name for CBD), which is a highly sought after chemical compound derived from cannabis plants. CBD is a cannabinoid that has many potential benefits, yet lacks the intoxicating effects of THC (tetrahydrocannabinol) that makes marijuana users feel high.
CBD products may provide other cannabinoids that might also contribute to its wellness advantages, but they generally contain little to no THC (less than 0.3% by law). If you want to completely avoid THC, you can opt for a CBD isolate or broad spectrum gummy, as these products have been further purified to remove certain plant parts, including THC.
As for other differentiators amongst CBD gummies, they come in a slew of different shapes, flavors, potencies, and price ranges. After trying brand after brand of various CBD gummies, we feel confident in our selection of the top five products. We've taken into account several different factors including customer service, taste, price, strength, and third-party lab test results, to ensure these edibles are truly high quality and come from a trusted, transparent brand.
5 Best CBD Gummies to Buy Now
Best Overall -

FAB CBD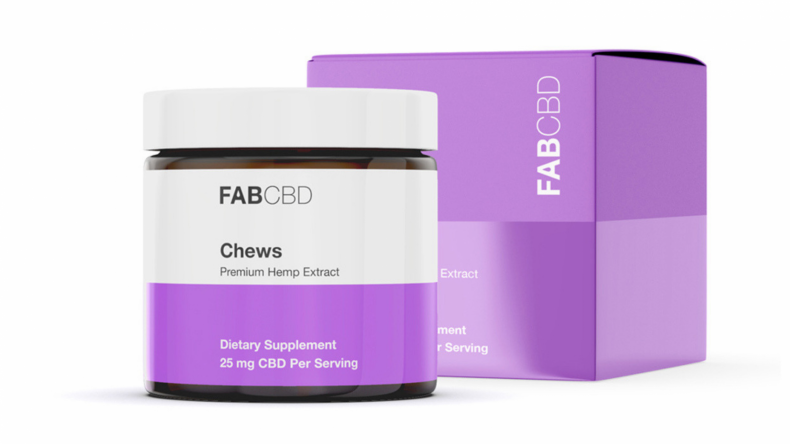 These vegan gummy bears are at the top of our list for a number of reasons, starting with their affordable price for a strong dose of 25mg of CBD in each gummy. With FAB CBD chews, you'll get a small jar that packs a punch of various fruity flavors, a slightly sour coating, and pure CBD isolate that is completely THC free. We also like being able to readily reviews from other customers on their simple-to-use website.
'
Price: $59
Available at FABCBD.com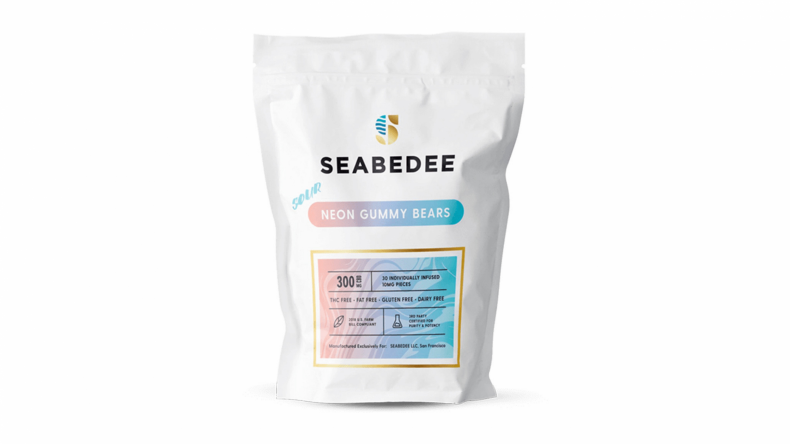 Next up is Seabedee—a clever brand name that I can't get over—and their gummies are easily some of the best tasting. Each gummy contains 10mg of pure CBD isolate, so they are also free of THC. Perhaps the best thing about these gummies is that they are available in two different styles: sour neon gummy bears and peach rings (which I'm personally a huge fan of).
Price: $14.95 - $35.95
Available at Seabedee.org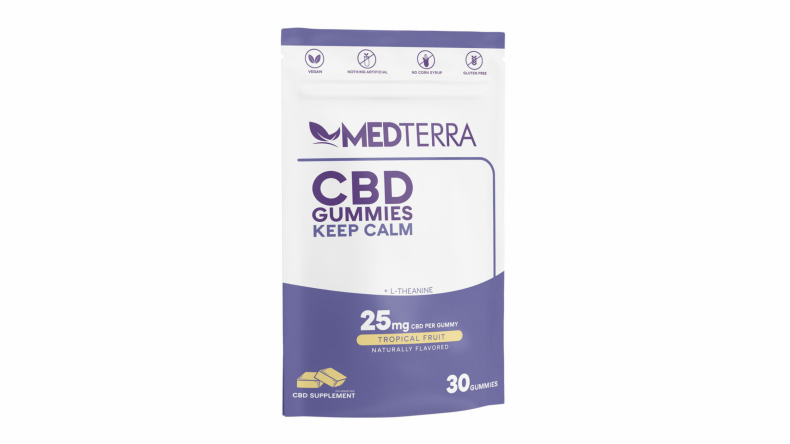 There's really no way you can go wrong with Medterra, since the brand offers three different types of CBD gummy formulas to help you "stay alert," "sleep tight," or "keep calm." I always go for the calming blend because I'm an anxious gal, but I've tried them all and love the different flavors and their jelly-like consistency, the CBD potency (25mg per gummy), as well as the various effects of each.
Price: $39.99
Available at MedterraCBD.com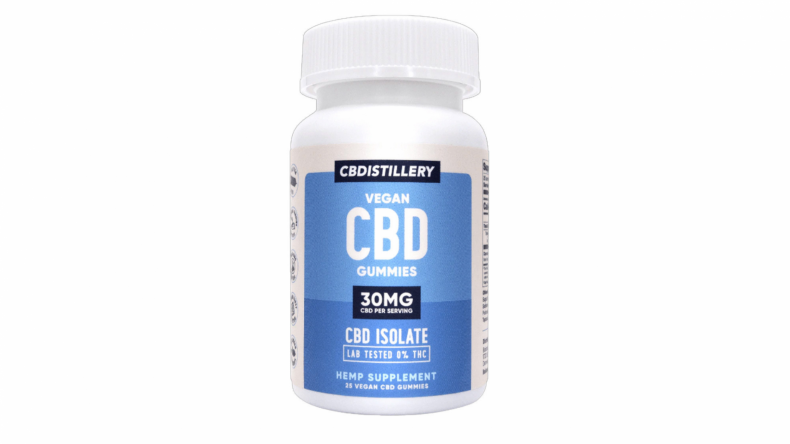 If you're looking for a great deal on CBD gummies, CBDistillery is the brand to go to. They are well known for their affordable, yet high-quality products, including their CBD isolate gummies. The gummies come in a daytime and nighttime version, and they are the strongest gummies on this list with a whopping 30mg of CBD per gummy.
Price: $55
Available at TheCBDistillery.com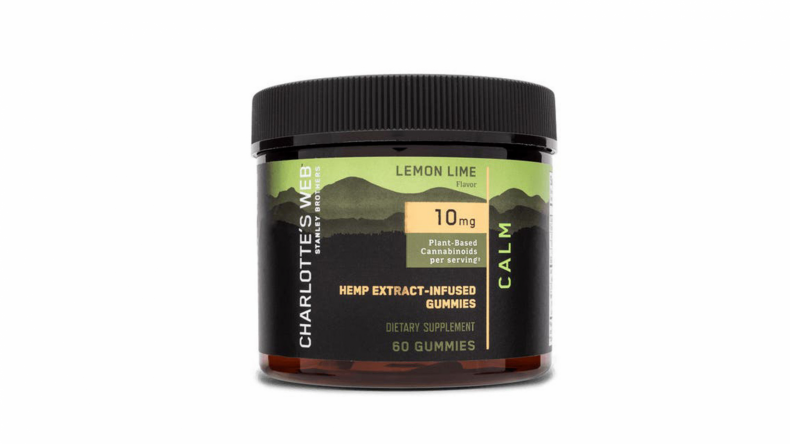 For a full-spectrum CBD gummy, Charlotte's Web is the first brand I recommend. They were one of the first CBD companies to enter the market, and they've only grown in popularity since then. Their hemp gummies contain 10mg of CBD in each, come in a 60 count container, and are available in three different formulas and flavors: for sleep (raspberry), for recovery (ginger), and for calmness (lime).
Price: $44.99
Available at CharlottesWeb.com
What Are CBD Gummy Bears Good For?
Cannabis plants are well known for their medicinal properties, and medical marijuana has become more prevalent in today's treatment options for a variety of conditions. However, CBD gummies are quite different since they are primarily extracted from hemp plants, which naturally contain high levels of cannabidiol and low levels of THC. CBD has its own set of health benefits that include:
Reduced anxiety and stress
Pain relief
Improved sleep
Healthy brain functioning
Additionally, there may be many other potential benefits of CBD, but scientific research is lacking in this area. So although many people may experience certain effects when taking CBD products, this may not be the case for everyone.
Scientists still aren't exactly sure how CBD interacts with the human body, but it's believed to affect the endocannabinoid system, or the ECS. This system helps our bodies maintain balance in a number of ways, and contains cannabinoid receptors throughout the body that may be stimulated by CBD.
How Many CBD Gummies Should I Take?
The number of gummies you take really depends on your personal preference, the strength of the gummies, and how your body reacts to CBD. For instance, I started out just taking one 10mg gummy, but now I'll take two at a time and feel pretty good for the rest of the day. But if I have stronger gummies, like the 25mg FAB CBD chews, I'll only take one. That's what works for me best, but your CBD dosage needs may be much different. The best advice is to start low with 5 to 10mg and work your way up from there until you find a dosage that you prefer.
Are CBD Gummies Better than CBD Oil?
For some people, CBD edibles may be a more desirable delivery method than CBD oils and tinctures due to the consistency and earthy hemp taste that can be an off-putting trait of CBD oil. Additionally, sublingual application (taken below the tongue) can also be trickier to master when it comes to dosing an oil. If these sound like concerns that you have, perhaps an easier (and tastier) dosing option like CBD gummies may be the right choice, and it's also one of the most popular products for those who are taking CBD for the first time.