Sponsored Article
The 5 Best True Wireless Headphones and Earbuds in 2021
The Best True Wireless Earphones for a Sound Investment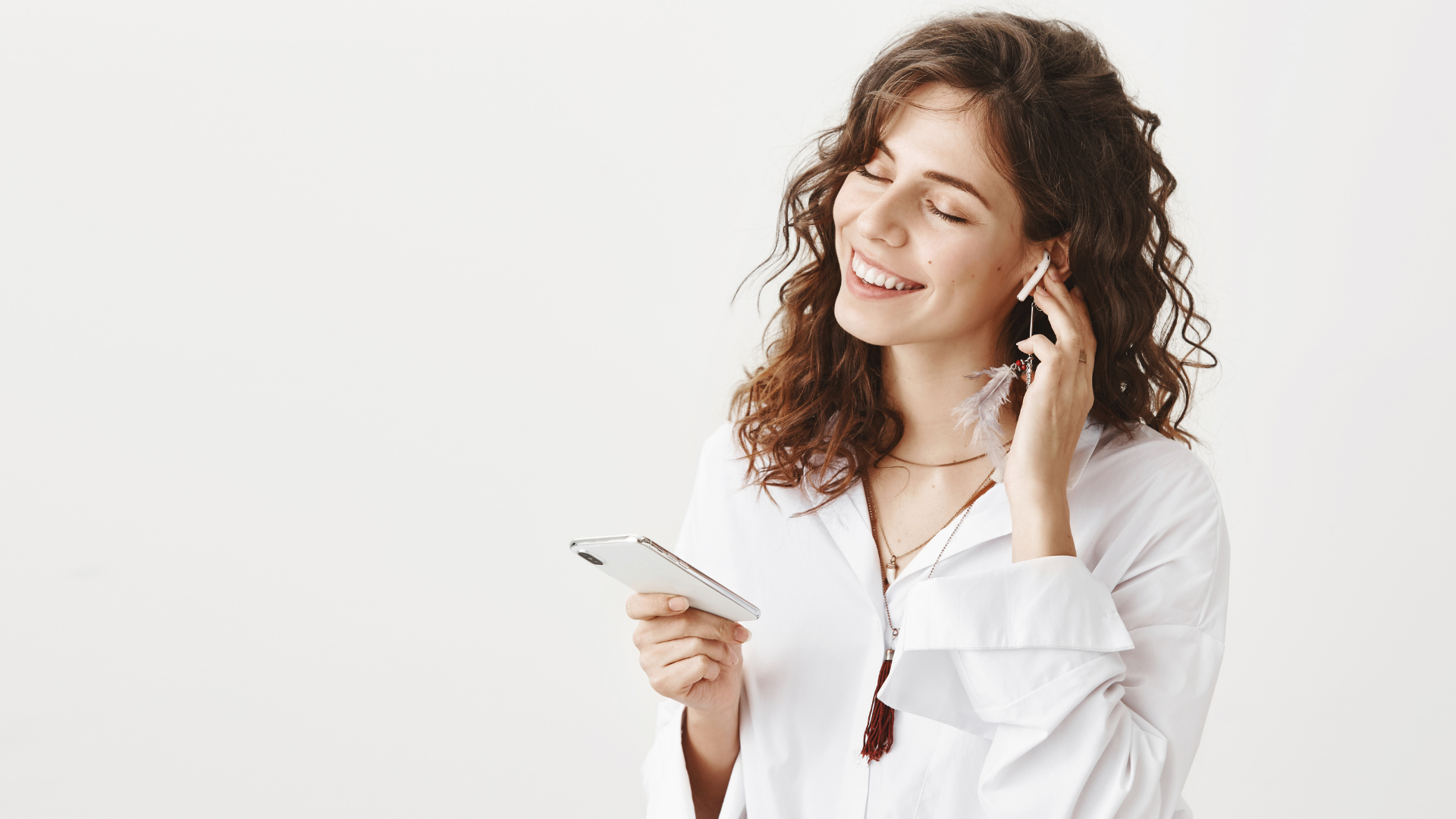 A pair of true wireless earphones is one of modern life's best inventions. You can use them while working out, commuting to work, or to take a call in a public place. They're a handy tool that makes life easier. True wireless earphones have absolutely no wires or anything that attaches to the main earpieces. Wireless earphones, although "wireless," in that they don't attach to a device in your pocket, are still "wired" in that the pieces that fit on or around your ears are still structurally connected to one another.
The choices can be overwhelming if you don't know what to look for when shopping. It depends on what you do while wearing them, and what you're looking for in a pair of wireless headphones. Below are the five best true wireless headphones and earbuds based on Amazon reviews and sales numbers.
5 Best True Wireless Headphones and Earbuds in 2021
Apple AirPods Pro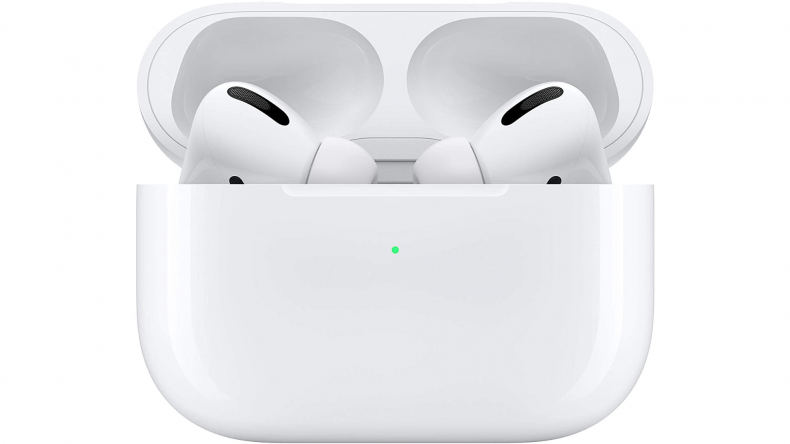 From: $199
Best Features: The Apple AirPods Pro are best for users with a matching Apple device (iPhone, iPad, or Mac computer). The two things we love about the Apple AirPods Pro are their 24 hours of battery life and active noise canceling feature.
The wireless charging case delivers more than 24 hours of battery life, which means you'll never have to worry that your earbuds will run out of juice. The noise canceling feature of the Apple AirPods Pro has been designed with Apple users in mind. The built-in microphones detect noise both outside and inside the ear, resulting in a perfect balance of comfort and in-ear clarity.
Samsung Galaxy+ Plus, True Wireless Earbuds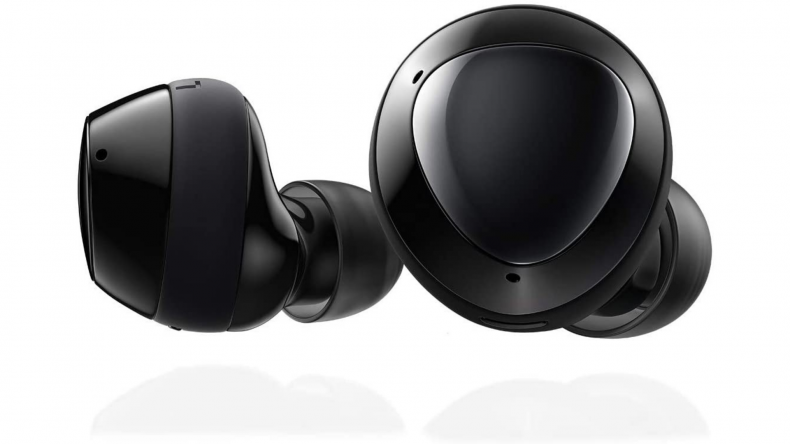 From: $109.99
Best Features: It's not surprising to see Samsung holding the top spot for Amazon's Choice. Although released by Samsung, these wireless earbuds work just as well with other Android devices and laptops. We love the Ambient Aware2 feature, which is perfect for when you need to stay alert to the sounds of the outside world while still enjoying your favorite playlist. This feature will filter outside noises, so you can still hear important sounds and stay aware of your surroundings.
These earbuds are best for commuting, jogging, and creating your own little workspace bubble. Reviewers say that the Samsung Galaxy+ Plus True Wireless Earbuds give a more "natural" sense of your surroundings, so you're always in touch with reality.
Samsung Galaxy Buds Live With Active Noise Canceling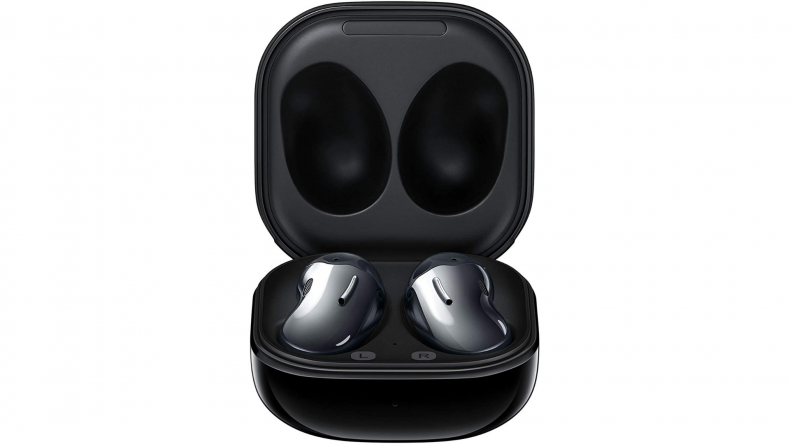 From: $139.99
Best Features: Elements of the Samsung Galaxy Buds Without Active Noise Canceling have been designed by AKG Harman, one of the best acoustics and engineering companies in the market, renowned for its audio devices and innovation. These earbuds feature 12 millimeter speakers and enhanced bass tones, combining the audio design capabilities of AKG Herman with the mobile technology expertise of Samsung. These earbuds let you listen to music of the highest sound quality possible.
This model is also compatible with your Samsung device's Always-On assistance. With the Samsung Galaxy Buds Live on, you can order your coffee, send a message, or search for music on Spotify, hands-free.
Powerbeats Pro Wireless Earphones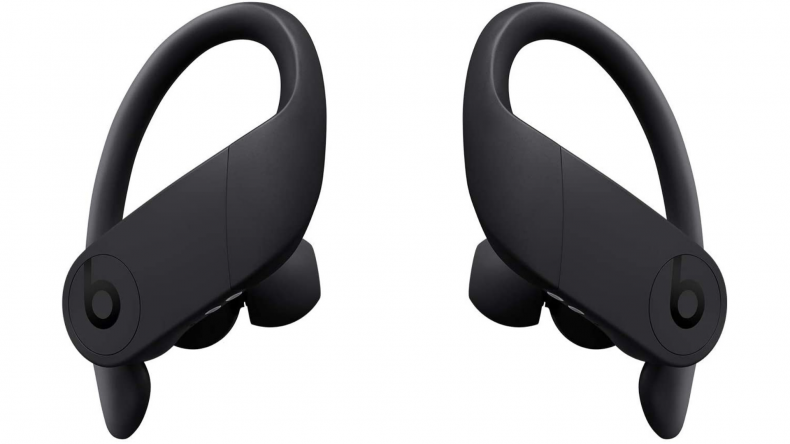 From: $236.49
Best Features: Powerbeats has been a powerhouse of revolutionary wireless earphones for years. One of their latest models, the Powerbeats Pro Wireless Earphones, is specially designed to be sweat resistant for use during physical activities. Reviewers attest to the secure feeling achieved by the product's iconic ear hooks. You'll never have to worry about your earbuds falling off while jogging or not fitting your ear comfortably.
Compatible with iOS and Android, the Powerbeats Pro Wireless Earphones can be used by anyone who wants only the highest quality earbuds fit for long hours of training and intense physical workouts.
TOZO T10 Bluetooth 5.0 Wireless Earbuds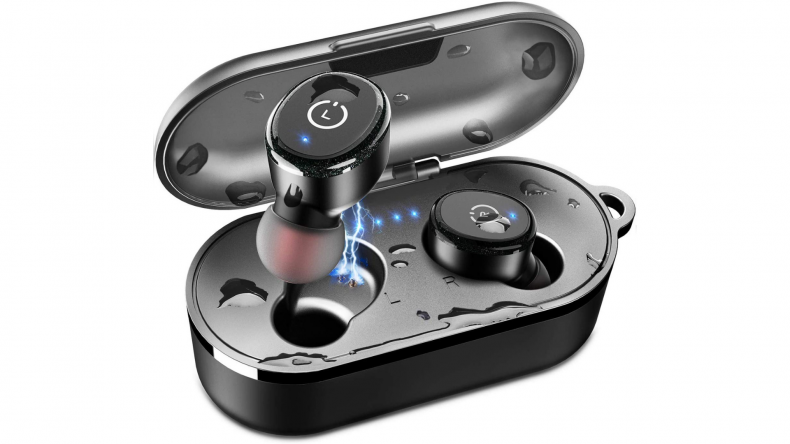 From: $29.99
Best Features: The TOZO T10 Wireless Earbuds are the most affordable, best-selling wireless earbuds on Amazon. These earbuds are also some of the "Most Wished For" headphones on Amazon, thanks to their seamless touch controls, waterproof earbuds, and robust charging case. Both the earbuds and the charging case are certified waterproof to a depth of 1 meter for 30 minutes.
Reviewers say they've worn their TOZO T10 earbuds in the shower, and they work just as well to deliver amazing sound quality even when wet. If you enjoy listening to your music in the shower or if you're prone to taking phone calls at any time, then the TOZO T10 5.0 Wireless Earbuds are perfect for you.
Our Winning Bet for Daily Use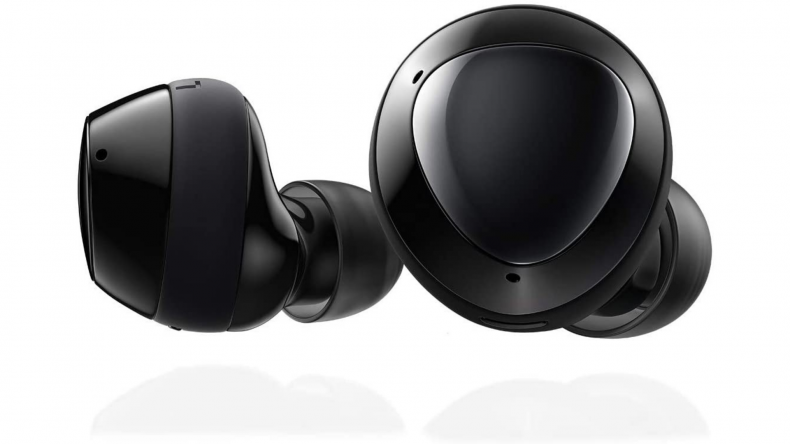 If you're looking for truly wireless earbuds that aren't too heavy on the wallet but still give you the best benefits, go for the Samsung Galaxy+ Plus True Wireless Earbuds. These earbuds currently hold the top spot as Amazon's Choice for true wireless earbuds. A review from the Sound Guys praises these earbuds for their extra-long battery life, useful features, and unique Ambient Aware 2 feature that makes them ideal for daily use.