Sponsored Article
5 Never-Seen-Before Summer Wardrobe Ideas
Sexy, Sweet and Sinful Looks For Your Summer Wardrobe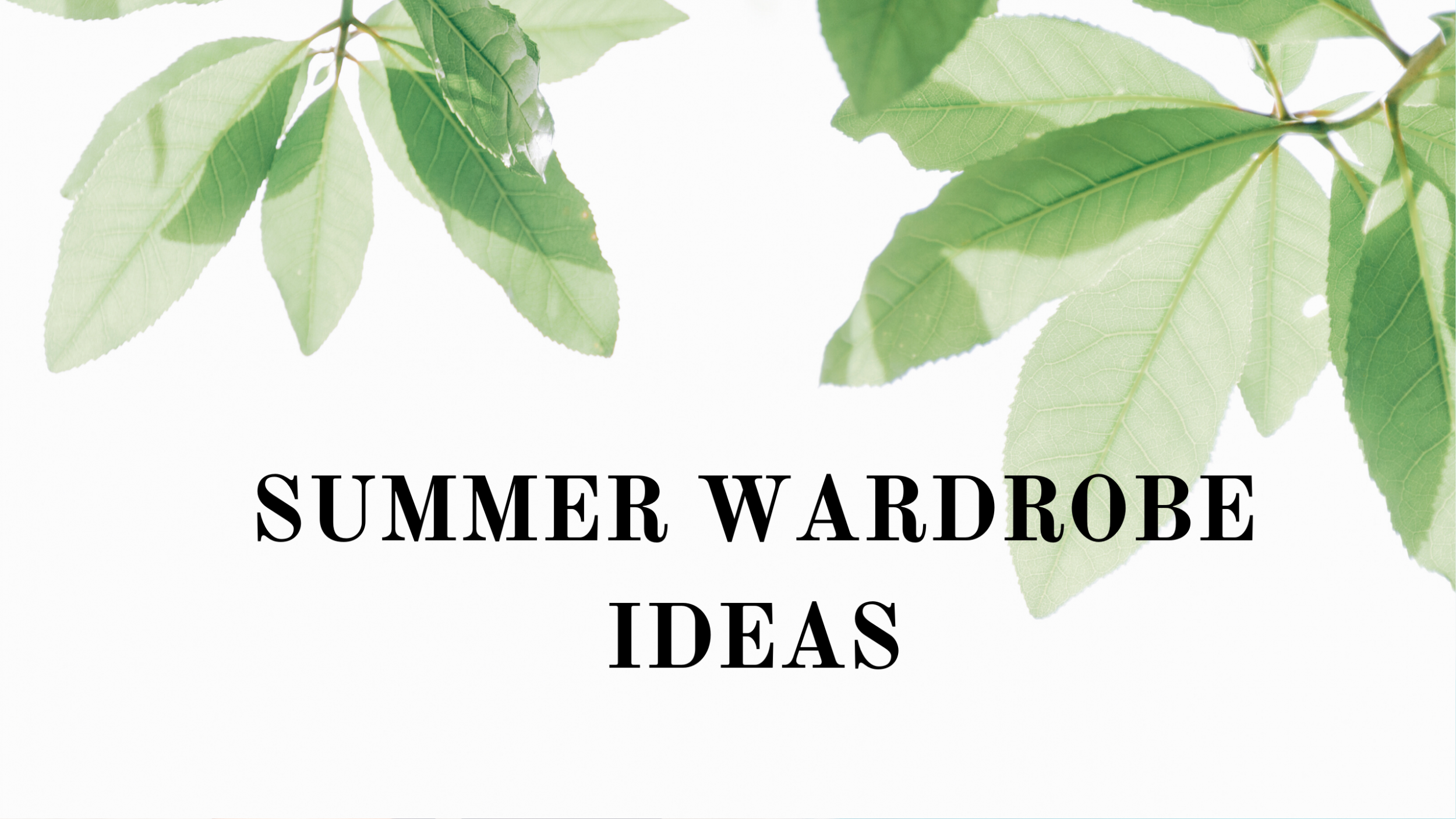 Before the heat waves hit us in the faces, it's about time we should be prepared for them.
Summer arrives in all its glory with slushes, cute floral printed tops, new trends, and especially a chance to renew your wardrobe. The hot chocolate and marshmallow nights give way to the dip in the ocean and lounging around in shorts while not caring about the cold.
The new season gives you a golden opportunity to try new stuff from online shopping. Gone are the days where you layer yourself with sweatshirts, sweaters, and jackets.
Summer is the perfect time to dip into your crazy side and let loose. It's often associated with wardrobe and trying out new things. It's often witnessed that women are more likely to experiment in the clothing sector than men. Summer 2020 is your chance to break through the stereotype and make an effort towards having a new style that you have never tried before.
We have curated a few tips and tricks from Shein's to help you align yourself with new ideas and trendy clothes for summer!
1. Summer Vacation Dress Ideas
As soon as summer vacation time hits you, you are charged with making plans, going out on the beach and having a dip in the pool. It also includes planning barbecue nights and hopping from one bar to another.
Summer vacation tests you with having a stable temperament for partying, for styling a different dress for every evening and also prepares you to experiment with going gaga over trends.
One of the main concerns of anyone traveling for summer vacations is packing as many outfits as possible, keeping in mind the limited space available in the luggage. But it isn't only the luggage that one has to worry about but also how to style ONE outfit in numerous ways. A Floral Knotted Cami Dress can provide you with three different outfits.
A cute way to style it for a day out on the beach would be to pair it with some chic-looking sunnies, flip flops, and a casual, colorful handbag that gives off a statement to your outfit. You can also paint your nails with pastels or bright colors, and a soft dewy makeup look will add to your whole outfit.

Imagine you are going to the beach and to a dinner party on the same day of your holiday. Your friends have invited you to their house, and you don't really have a choice of hopping back and forth to the hotel and changing clothes several times. That's where the Cami Dress will save you.
Replace the beach look with a formal dinner outfit by pairing the dress with stilettos, some hoops, or statement earrings. You can also apply a freshly painted dark lipstick color, which enhances your style. Voila! You're ready to go to the beach in the afternoon and to a formal dinner in the evening.
This same Cami Dress can also be a great addition to your winter wardrobe. You don't have to discard an item just because you choose to wear it in the summer. It's always a great idea to mismatch stuff and come up with a new look.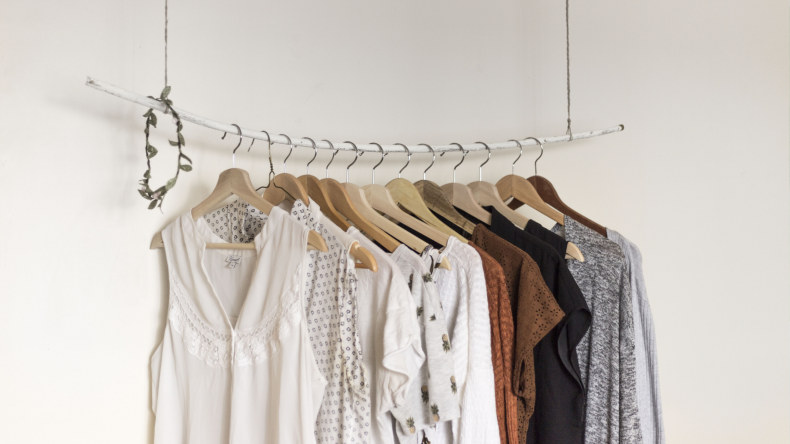 You can pair your Cami Dress with a fur coat or a blazer for your professional meetings or for your winter wardrobe. The blazer will add a touch of seriousness to your outfit. The dress will also stand out when paired with a Blazer. Add a pair of heels or boots, and you are good to rock that board meeting.
2. Men's T-shirt Paired with Different Styling Ideas
It isn't just women we are talking about when it comes to fashion, but also men who would like to dabble a little in a few fashionable moments. One of our favorite ways to style a summer wardrobe for men is to play with bright colors that go well with their personalities. It is super important to understand your unique style and whether you are comfortable with trying bright colors or not.
A smart and sexy looking round t-shirt with plaid pants gives off the summer-spring vibe. This same shirt can be paired with black jeans for a more professional look as well. For a fun night out with friends and hanging out in the back of a car, you can go easy on the looks and pair it with a boxer short to flex your muscles.
A simple round t-shirt can work wonders if it is matched with the right accessories. You can wear your thrift store Supreme copy flip flops and make a messy look with your hair to give off a casual look to the outfit.
3. Flip-flops
I know you are thinking, what do you mean flip-flops? But hey, it's summer! And when it comes to summer, flip-flops are your go-to deal to get. A super cute, adorable looking flip-flop can add texture and statement to your outfit.
Flip-flops not only work great for holidays and day out to the countryside but also work pretty well for taking a short social distancing walk in the post corona world. It is hard to think about what you should wear for sandals because your outfit is casual, and you don't want to put it in too much thought in your gear, but you still want to look cute? A flip-flop with a lovely design is your answer to the question.
4. Dangling Jewelry
Imagine this, you are going out for a date with your significant other after a long time. Your makeup is on point; your dress looks fantastic, you smell really nice, but you still feel like something is missing, which isn't completing the outfit. The answer to that question is Statement Jewelry.
Jewelry comes in various sizes and styles, but it's essential to know which style best fits your outfit. A simple t-shirt and jeans may not require dangling jewelry, but some cute studs, metallic rings, and a choker can look beautiful. In the same way, a little dress can carry statement jewelry of layered necklaces really well. The layered necklace adds a sparkle to your outfit, and it also enhances your overall look.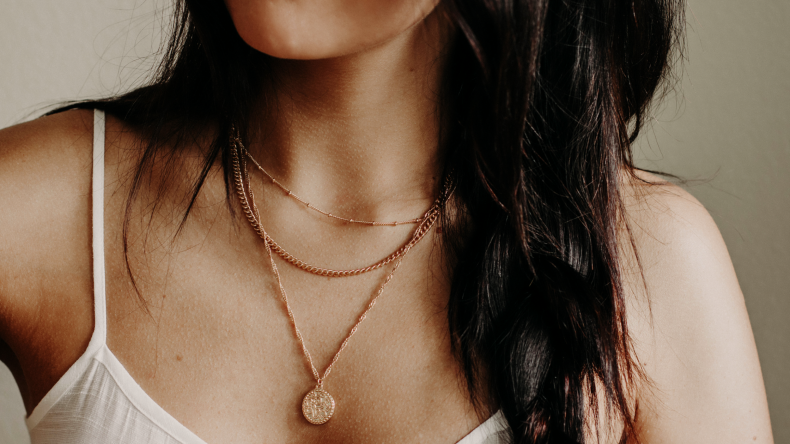 It is not only a necklace that can add points to your outfit but also the statement earrings and rings. 2020 came with new trends of dangling earrings, which are either made of some prolific design or are huge in size. These Moon & Star earrings are prepared to give life to your outfit. You can easily pair them with low riding shorts and a graphic tee shirt.
Another way to add taste to your outfit is to pair Flower Drop Earrings with your minimalist top and look sexy as ever!
There's nothing like Spiral Rings that adds color and style to your outfit. These rings go pretty well with any outfit. Whether it is a casual look or a formal look, or a plan to hit the bars or a barbecue night at a friend's house; Spiral Rings should be your go-to choice to pick from the jewelry section.
5. Bikinis, Shorts, Boxers & Summer
One of our favorite ways to style a bikini is to pair it with several clothing pieces for different plans. A cute Printed Bikini Swimsuit can easily go well with three different outfits:
Bare It All! - A cute yellow bikini can be worn with an open coat or a blazer and paired with plaid pants. The outfit gives off a sexy as sin vibe and gives you a confidence boost that you can ace anything that comes your way.
Do You See It? - Another way to style this bikini top is to wear an almost see-through or netted classic white shirt and pair it with denim shorts. This outfit gets you ready for a lunch date with friends and family or a plan out with friends for skinny dipping or poolside drinks.
Simplicity With A Spark! - Classic way to style is to wear the swimsuit but use lots of dangling jewelry like rings, statement necklaces, big hoops, and, most importantly, a really cool metallic small bag. An outfit like this can be used for a holiday evening, and you can chill and have fun with your friends.
The 2020 summer fashion trend came with the idea of using boxers as shorts. Men took the easy way of using swimming trunks and boxers as their regular day outwear. A really fun and easy looking pair of Graffiti Printed Swim Trunks can quickly make you look your best self when you pair it with a simple white tee shirt.
Your ultimate guide to summer wardrobe is to stay confident, believe in yourself, and keep slaying the world by experimenting with new styles.