Sponsored Article
5 No-Fuss Hygiene and Grooming Products for Gym Goers That Are Actually Effective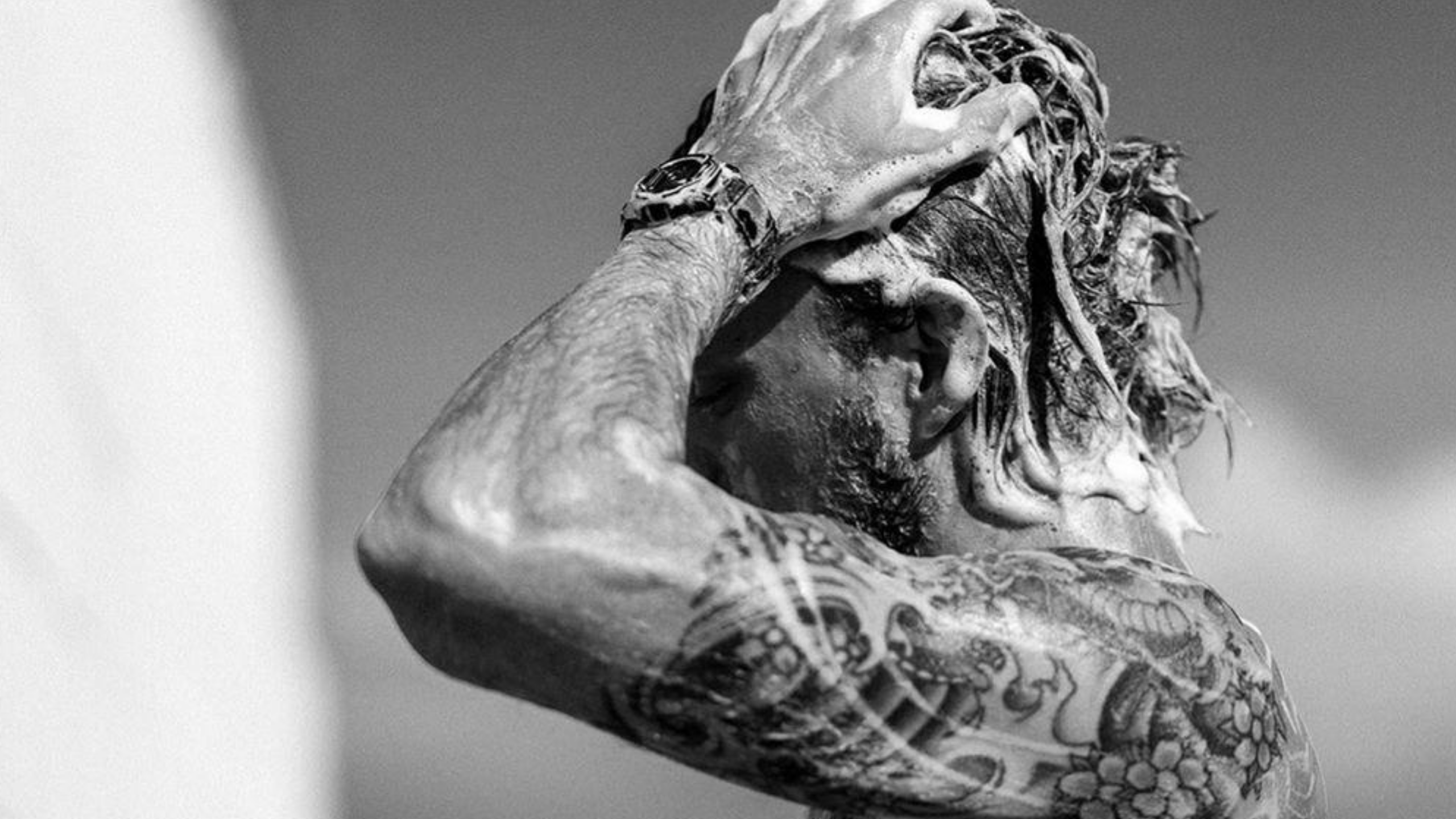 Right after a great workout at the gym, there is one more essential step that you should not miss—a good gym hygiene and grooming routine. Even if you do not have time for a shower, with the right hygiene and grooming products you can get out of the gym freshened up, looking and smelling good. BRAVO SIERRA hygiene and grooming products are for everyone who needs great quality and no fuss hygiene and grooming products for their gym bag.
By spending a few minutes on a post-workout hygiene routine with BRAVO SIERRA products, not only you will be doing everyone a favor (because let's face it, we all get sweaty after a good workout), you will also reduce the risk of getting many bacterial and fungal infections from the germs you expose yourself to at the gym.
Here are 5 hygiene products that need to be in your gym bag for staying fresh and clean after a good workout.
1. Antibacterial Body Wipes
These no-frill body wipes come in an extra thick material saturated with an antibacterial agent that kills 99.99% germs within 60 seconds. They are individually wrapped for your convenience, and to keep the freshness locked in. The texture of the biodegradable material of the wipe helps you get that perfect "shower on the go" within a few minutes.
They cleanse, refresh, and deodorize your skin. The wipes are also infused with hydrating, soothing, and energizing ingredients to keep your skin nourished and well moisturized. You can get them in both scented and unscented varieties. The smooth woody scent in the scented body wipes does not overwhelm and will give you a refreshingly pleasant scent.
2. Deodorant
Bravo Sierra's military-tested deodorant provides long-lasting odor and sweat protection. It does not stain clothes and does the job perfectly, all without ingredients like aluminum and baking soda that are generally added to deodorants to increase their efficacy. They have used a sweat absorptive powder extracted from the root of the cassava plant native to Brazil to create this premium product. Hydrolyzed Jojoba and Aloe Leaf Juice are some more highlights of the ingredient list of this product, keeping your skin nourished while being sweat and odor-free.
3. Hair and Body Solid Cleanser
If you do not fancy keeping liquid cleansing products in your bag, this is just the product for you. It is a mild coconut derived solid cleansing bar with Shea butter and oat kernel flour to keep your skin well moisturized. It does not contain soap or sulfates that dry out your skin. The cleansing bar gives a rich lather that will effectively clean your skin, and will last up to 30-40 full showers. It is infused with a pleasant woody scent and you can also get their fragrance free version.
4. Hair and Body Wash and Shave
Everyone loves a good multi-purpose product, especially in their gym bags. Bravo Sierra Hair/Body Wash and Shave is just that—all in one solution that is efficient in a can. You can use it for your face and body, as a shampoo to clean your hair and also as a smooth shaving cream for that quick shave after an early morning workout. It has a nice gel-to-foam consistency that gives out a rich creamy lather.
Apart from the cleansing agents, it is enriched with energizing ginseng and blue algae extract to keep your skin and hair well-nourished. The handy can container has a unique delivery system that easily controls the output, which means that you will not be wasting the product.
5. Hair Grooming Paste
One of the best selling products of Bravo Sierra, this unique paste is a non-greasy, non-sticky hair product for quick and easy styling. It works for all hair types—straight/curly, short/long. It is a matte cream paste that gives a medium hold with a matte finish. The product has been tested by active-duty U.S. military members and has great reviews for its texture and the longevity of its hold. All you need is a very small amount for perfectly styled hair that lasts through a hectic day.