Sponsored Article
5 Products That Promise to Give You Softer and Smoother Hands
You can now get baby-soft hands with these effective hand products.
Got dry hands? Whether you are suffering from eczema or psoriasis, or simply lift too many weights or wash too many dishes; dry hands and peeling skin can be annoying. Imagine holding your significant other's hand, trying to soothe your kids to sleep, or even shaking someone's hand at a business meeting and having them feel your dry skin. Not only are dry hands uncomfortable to deal with in social situations and in relationships, but they could also lead to cracking and bleeding.
Hand Cream vs Lotion
A lot of people mistakenly believe that regular lotion is enough to soothe their suffering hands. Unfortunately, this won't do the trick. Lotions are lightweight and tend to have more water content, while hand cream tends to be thicker due to its higher oil concentration. Due to its 50-50 ratio of oil and water, hand cream provides a barrier that ensures your skin stays ultra-hydrated.
Although there is nothing wrong with using lotion on your hands, it would still be best to use products specialized for your hands if you want to get smoother, baby-soft hands as soon as possible. This holds especially true if you have excessively dry skin. It also works wonders during the harsh winter months. If you want to ensure that you always have a softer and smoother touch, make sure to invest in the right products. Here are 5 hands products that promise to give you a softer and smoother touch.
Exfoliating Peels
If your hands are suffering from peeling skin, an exfoliating peel would be the best product for you. Exfoliating your hands can help remove dry, damaged, and dead skin on it to bring about that much-needed smoothness. You can exfoliate your hands with a pumice stone or try making a DIY solution out of two tablespoons of granulated sugar and olive oil.
If you don't have the patience to make your own solution, try HAND MD's Exfoliating Peel.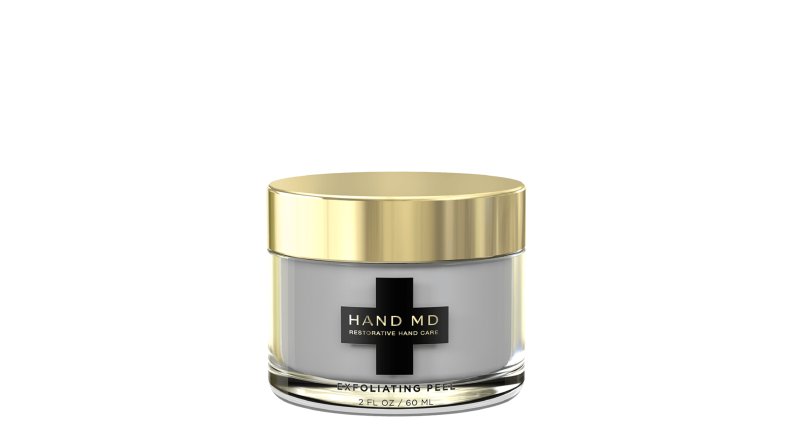 This gentle peel is made with lactic and glycolic acids, sea kelp, and sugar cane. This exclusive blend can help get rid of debris and dead skin cells, in turn leaving you with softer and smoother hands in no time. In a recent study, 100% of their consumers reported that their hands felt softer and smoother and that their skin texture improved after just one use!
Hand cream is a great and easy way to restore and repair your damaged hands to make them look and feel younger and softer. Fortunately, there is no rule on how often you can use hand cream. Some people use it every time they wash their hands, while others use it at random moments during the day when they feel the need for it. Ideally, though, you should look for hand cream that is rich in moisture and that is easy to carry around so you can stuff it in your bag, bring it anywhere, and use it anytime you feel the need to.
The hand cream in Sabon's Mini Hand Cream Kit comes in the perfect 30ML size for traveling so you can keep your hands soft and supple wherever you go.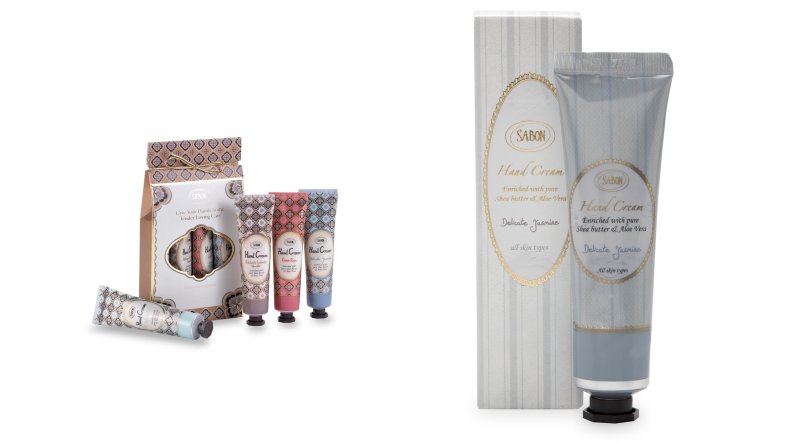 Infused with aloe vera and Shea butter, it comes in four different scents: Delicate Jasmine, White Tea, Patchouli Lavender Vanilla, and Green Rose. Sabon also has a Holiday Hand Care Duo set available should you want to give it to someone as a gift this holiday season.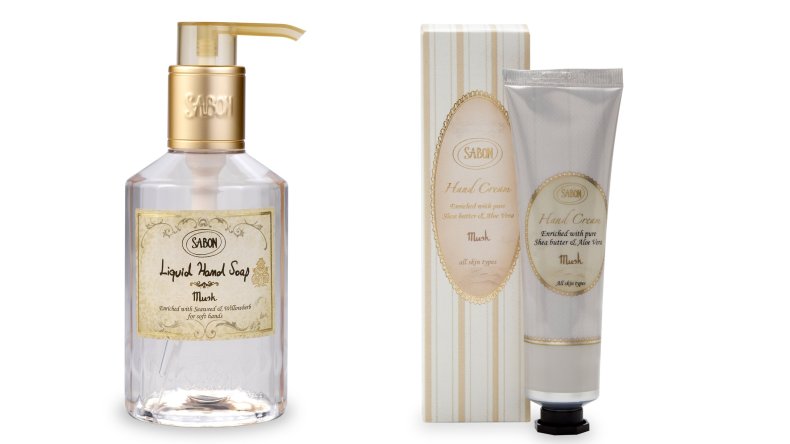 Almond Milk Hand Cream
Almond milk is filled with antioxidants that can protect your hands from free radicals. Its gentle formula refreshes, rejuvenates, and cleanses the skin. If you have sensitive skin, this caring and calming ingredient serves as the best form of protection to soothe and nourish your dry hands.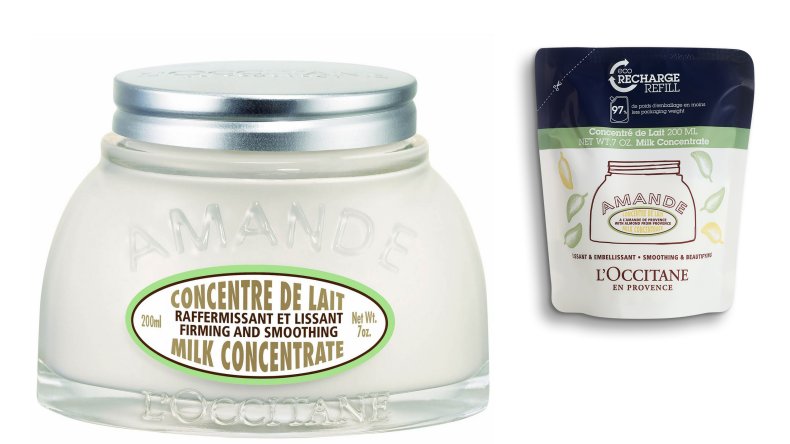 L'Occitane's Almond Milk Concentrate Refill Duo uses glycerin to moisturize your hands while the sweet almond oil in it is rich in omega 6 and 9 to nourish and soften the skin. This oil is mostly used to soothe sensitive and dry skin, making it the perfect dry hand remedy.
Shea Butter Hand Cream
Shea butter has high concentrations of vitamins and fatty acids in it, making it the perfect ingredient to soothe, soften, and condition your hands. Since it also has anti-inflammatory and healing properties, it is known to be able to reduce skin swelling. If you suffer from eczema, this would be the perfect hand product for you.
Nourish your hands (and even your entire body) with L'Occitane's Shea Butter Collection.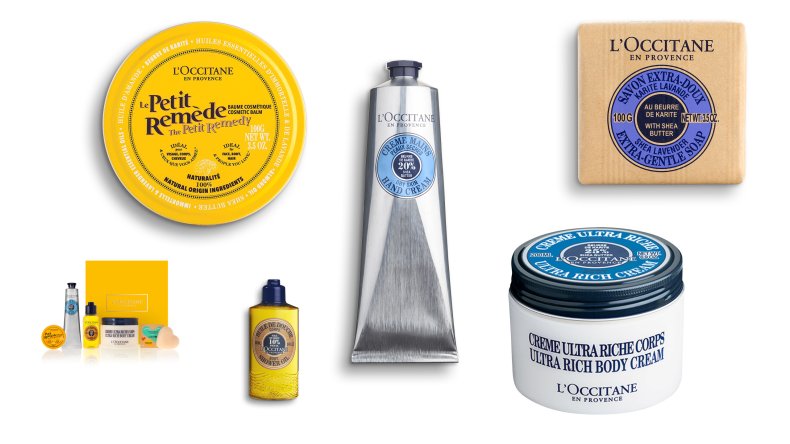 This curated selection includes body cream, hand cream, shower oil, soap, and Le Petit Remède so you can pamper and soften your skin all around.
Rehydration Cream
Although you might not notice it as much as on the rest of your body, your hands actually age much faster than any other body part. This is because they are constantly exposed to water, wind, sun, rain, and work. While proper hydration can help give your skin the moisture that it needs to retain its youth and prevent wrinkling, it would still be best to use the right hand cream to address the problem of aging.
If you are looking for a product that comes with anti-aging properties, HAND MD's Rehydration Cream is the best choice for you.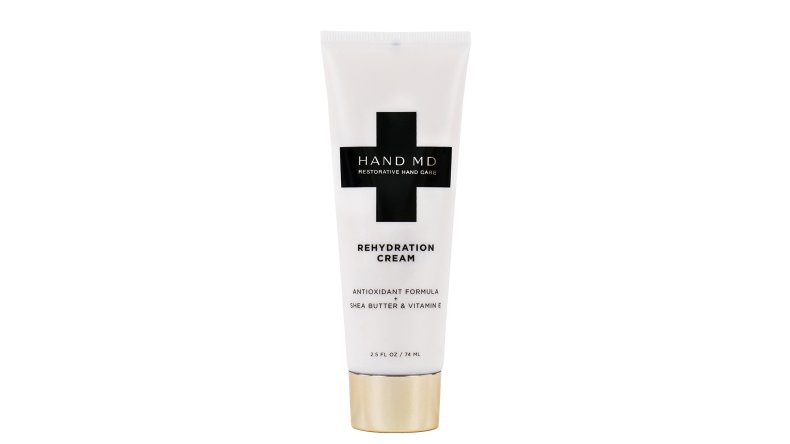 It is filled with a blend of olive oil, Shea butter, and Vitamin E to effectively repair, relieve, and rehydrate your dry and aging hands. Plus, it's vegan, paraben-free, and cruelty-free!
Say goodbye to uncomfortable, dry hands and hello to smooth, baby-soft hands in no time with any of the 5 hand products listed above. Why stop there, though? Invest in an entire skin care kit and give your body the care that it deserves with KULCBD's Glow Kit. Their 4-step skin care system is scientifically formulated to provide you with effective results in no time at all.