Sponsored Article
5 Quick and Easy Christmas Dessert Ideas
Here are 5 easy dessert recipes that you can make together to make your celebration more memorable.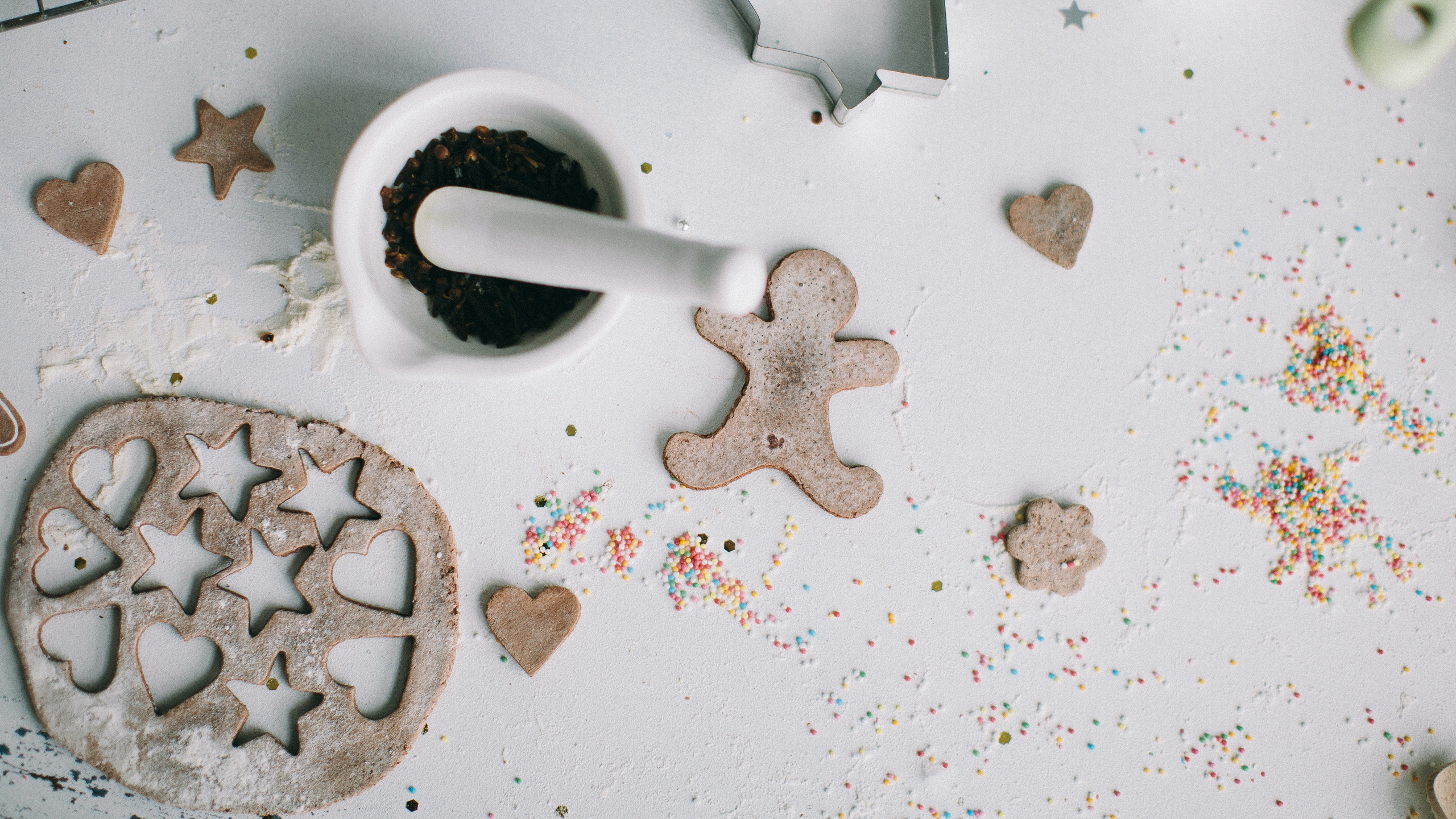 Christmas is just around the corner! The year has definitely been a rollercoaster ride for all of us, but that doesn't mean that we should let it dampen our Christmas spirit. This year's celebration may be different for your family, but we're here to help you celebrate in the best way possible. Here are 5 easy dessert recipes that you can make together to make your celebration more memorable.
Low-Sugar Chocolate Eclairs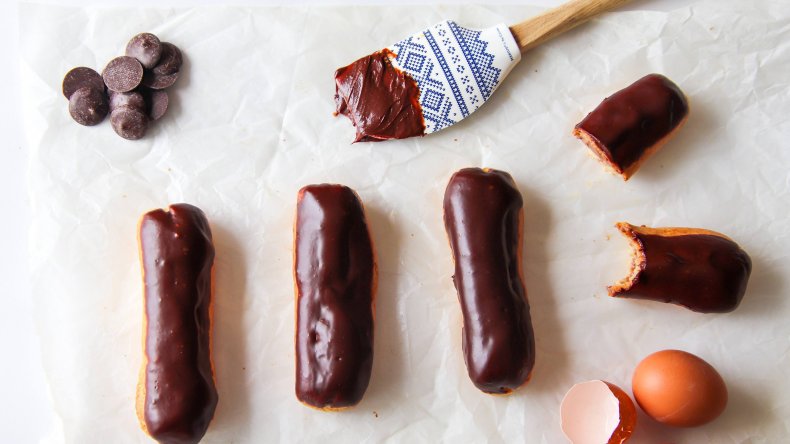 While the holidays are a perfect excuse to bring on the sugar rush, you or a family member may be trying to cut down on their sugar intake. These chocolate eclairs are a great option for a guilt-free dessert for your guests.
Ingredients
200ml water
Himalayan pink salt
5g white sugar
145g butter
125g plain flour
4 eggs
500 ml thickened cream
Procedure
Preheat oven to 200°C.
Place the water, salt, sugar, and butter in a saucepan over high heat. Wait for the mixture to boil, then remove from heat.
Add the flour and mix it through to create the choux pastry.
Add three of the eggs. Beat the eggs for 90 to 100 seconds using a handheld beater for a smooth and glossy texture. If it looks sticky, another egg and beat again until smooth.
Rest the pastry mixture for five minutes and use a tablespoon to place dollops of the pastry on the baking tray. Give enough space to expand. Bake the pastry for 20 minutes.
Take the eclairs out of the oven and let them cool.
Whip the cream. Slice the eclairs horizontally in half and fill with whipped cream. Stick both ends of the eclairs like a sandwich.
Melt the dark chocolate with a tablespoon of butter in a microwave or a double boiler. Top the eclairs with melted chocolate before serving.
Irish Cream Tiramisu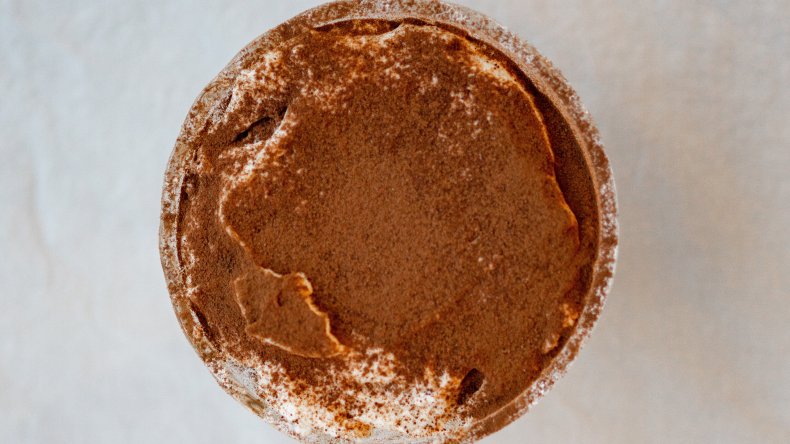 Hosting a grown-ups only party? This Irish cream tiramisu is a sure crowd favorite. It's not that hard to make and can help save you some time, too.
Ingredients
Procedure
Separate the eggs into whites and yolks and place them in separate bowls.
Whisk the whites until you get a stiff consistency. Add sugar to the yolks and whisk together until the mixture is foamy and thick.
Whisk the mascarpone and creme liqueur into the egg yolks until the consistency is smooth. Fold the whites into the mixture with a large metal spoon.
Get a serving dish and pour coffee into a shallow dish and dip in a few sponge fingers. Turn the fingers for a few seconds until they are soaked and not soggy. Layer these fingers into the dish and evenly spread the creamy mixture.
Grate a generous amount of chocolate over each sponge cream layer. Repeat with about one to two more layers of sponge cream fingers.
Cover the tiramisu and chill overnight or for about seven to eight hours. Dust cocoa powder and grate more chocolate on top before serving.
Gingerbread People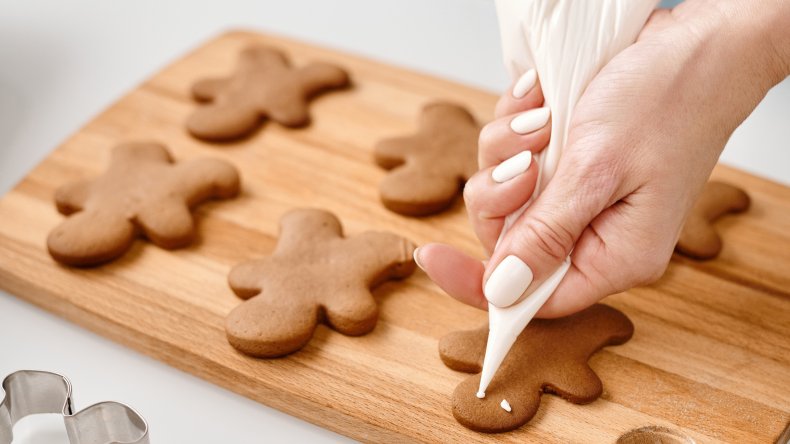 Gingerbread people are a Christmas classic. It's easy (but a bit messy) to make. You can even have the kids help themselves decorate their own cookies with shop-bought icing and decorative candies!
Ingredients
175g dark muscovado sugar
85g golden syrup
100g butter
350g plain flour (add a little extra for dusting)
1 tsp of baking soda
1 egg, beaten
For decoration
Steps
Melt the sugar, golden syrup, and butter in a saucepan for 1-2 minutes. Leave the mixture to cool for about 10 minutes.
Place the flour, baking soda, and spices into a large bowl. Add the serum mixture and the egg, and stir it together. Knead in the bowl until the dough is smooth. Cool and wait for the dough to firm up. Wrap it in cling film and chill for 30 minutes.
Place the dough at room temperature until it is soft. Heat the oven to 180 to 200°C. Prepare two baking trays with parchment.
Roll the dough as thick as a coin and cut out gingerbread people using a patterned cookie cutter.
Place the biscuits onto the trays and bake for 10 to 12 minutes. Leave the cookies to cool for 5 minutes before transferring to cool. Use icings, chocolate chips, and other edibles to decorate and leave to dry for 1 to 2 hours.
Vanilla Pound Cake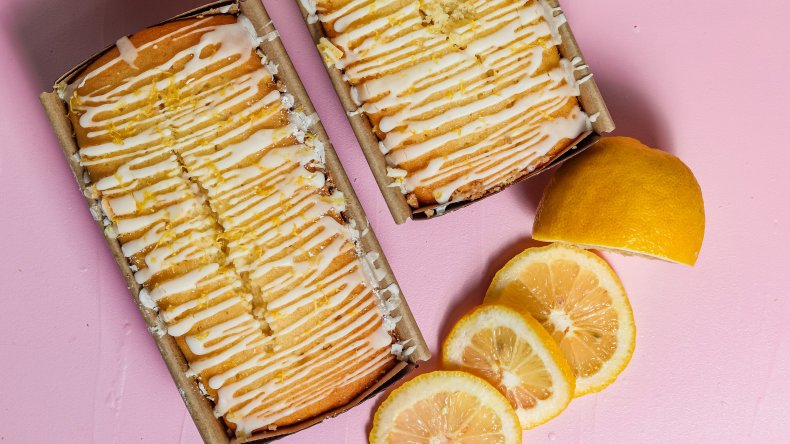 This vanilla pound cake is delicious and easy to make. It takes only less than an hour to prepare and is great for last-minute dinners. It is also best paired with hot chocolate or a cup of afternoon tea that both kids and adults will enjoy.
Ingredients
200g softened, unsalted butter
200g caster sugar
3 beaten eggs
200g self-raising flour
1 tsp baking powder
3 tbsp whole milk
1 tbsp vanilla paste
For the icing
125g icing sugar
1 tbsp vanilla paste
Procedure
Pre-heat your oven 160 to 180°C. Line a 900g loaf tin with parchment paper. Put all ingredients together, aside from the ingredients for the icing, into a big bowl and mix it together with an electric hand whisk until it is smooth. Pour the mix into the loaf tin and spread it evenly. Bake the cake for about 40 to 45 minutes.
After baking the cake, leave it to cool for the icing. Combine the icing sugar and vanilla paste and add three tablespoons of water or more to make it thick. Spread the icing on top of the cake, and allow it to set before serving.
Christmas Truffles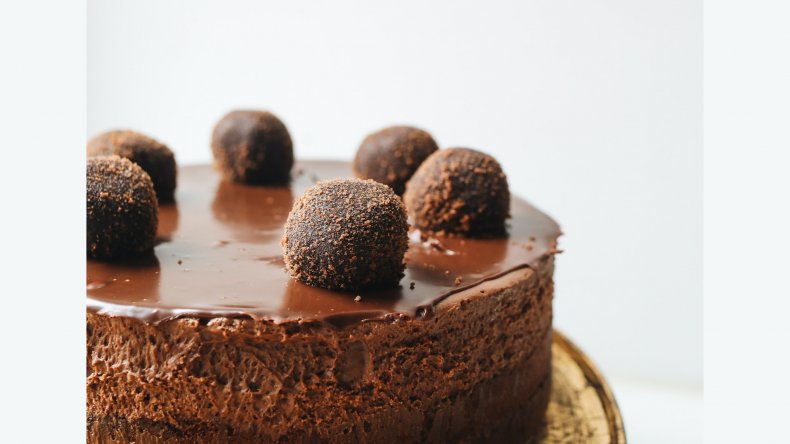 Crazy for chocolate? These homemade Christmas truffles work not just for your fancy holiday dinner but can be sent to friends as a gift, too. It's easy to make and does not require baking.
Ingredients
150ml double cream
50mg unsalted butter
For coating
sprinkles
icing sugar
flavorless oil (sunflower oil)
Procedure
Mix cream and butter in a pan and wait for it to simmer. Place dark and milk chocolate in a bowl. Pour the hot cream mixture over the chocolate and stir until the chocolate has melted. Leave the mixture to cool and refrigerate for 7 hours.
Place coatings into separate bowls or plates. Shape the truffles by lightly rubbing the hands with flavorless oil and roll teaspoons of the mix between the palms.
Roll the truffles in the bowl of coatings and put them in a fridge to chill some more. Box and serve as needed.
Ghirardelli's America's longest-running chocolate manufacturer. Their signature-intense tasting chocolates are unique, coming from top-quality cocoa beans from around the world. They offer different varieties of chocolate that you can enjoy.