Sponsored Article
5 Essential Steps to Fix Your Bad Skin Problems During a Pandemic
Breaking out and facing skin issues? Here are some skin care tips to help you treat your issues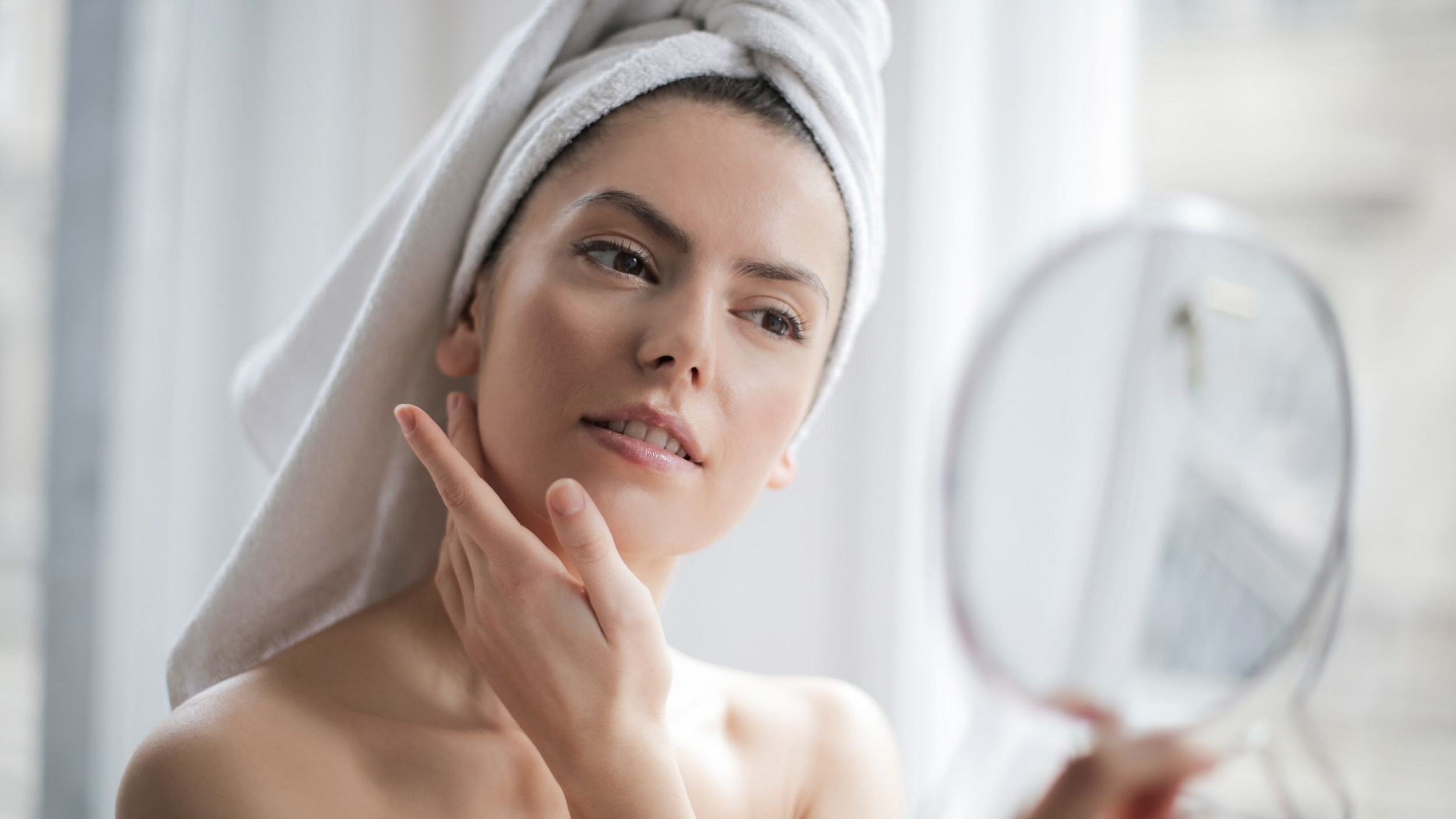 It's important to consult your doctors with any medical concerns, and before making any changes or adding supplements to your health plan.
The one bright spot to spending so much time indoors is going au naturel with your beauty routine while focusing on skincare. It was an opportunity to let your face breathe and reset. By the time you emerged from lockdown, your skin was supposed to be flawlessly clear, smooth, and glowing.
Flash forward to July—and you're sporting dry, spotty, and inflamed lockdown skin instead. It's a disappointing twist, but one that you can reverse with a few lifestyle tweaks and a boost from a few fan-favorite Stella & Dot skincare products. But first, it's important to figure out why you're breaking out from inside the house.
What's Behind Your Problematic Lockdown Skin
While it seems as if being makeup-free and stuck indoors would be beneficial, plenty of factors in your quarantine lifestyle contribute to skin irritation.
For one, the stress over health and financial matters could be causing sudden breakouts. Dermatologists say that stress and anxiety exacerbate acne by releasing a hormone called cortisol and spurring the production of skin-clogging oil.
Small but significant changes in diet and exercise affect the skin. Several studies have linked acne with high glycemic foods, which include white bread, cereals, potatoes, fries, doughnuts, and a bunch of other popular comfort food. If you find yourself succumbing to the temptation of junk food and sugary snacks, it might be related to recent flareups.
The lack of sunlight and lack of much-needed vitamin D could also be playing a part in skin problems.
Stay-at-home orders may not have worked in your skin's favor so far, but it's not too late to fix the issues that have emerged from your time in lockdown. With these five simple self-care steps, the bright, clear skin you've been dreaming of may still be within reach.
Choose Gentler, Oil-Free Products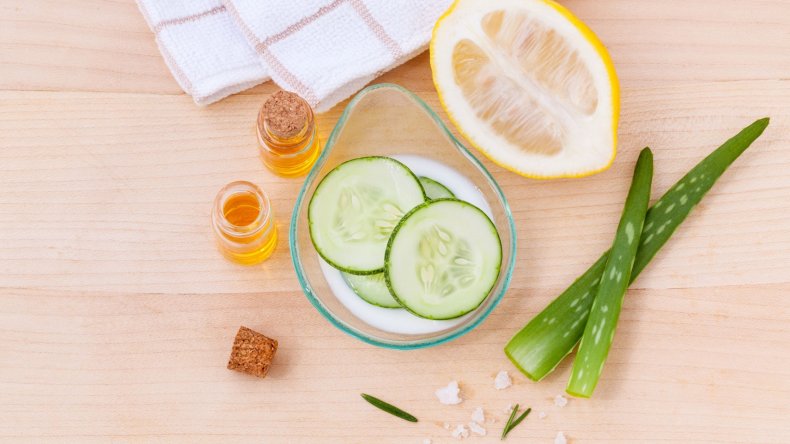 When your face is oily and you're breaking out, it's important to use products that don't clog the pores even further as it will only ramp up your skin's production of pimple-causing oil. Find non-comedogenic products that are gentle and won't wreak havoc on your skin.
Keep an eye out for the ingredients that rate high on the comedogenic index and steer clear of them while your skin is troubled and irritated.
Look for Acne-Fighting Ingredients
It's difficult to treat acne, but there are tried-and-tested ingredients that have been shown to fight breakouts effectively. The best anti-acne products usually contain one of the following ingredients: salicylic acid, retinol, niacinamide, and benzoyl peroxide. Don't overdo the products and pile up all of these on your face. Instead, gradually introduce one product at a time to see if it works well with your skin type.
For instance, the mild REMEDY Blemish and Dark Spot Corrector is an excellent option for minimizing visible breakouts and imperfections. It contains salicylic acid that helps clear the pores from impurities and makes them appear smaller, while vitamin C brightens and corrects skin discoloration.
Keep Skin Hydrated
Dry skin is another common problem plaguing people during the quarantine period. Skincare junkies who experiment frequently or put too much product on their faces could find themselves drying out after some time.
If you're feeling dehydrated and your skin needs nourishment, reach for rich moisturizers. Ultra-hydrating formulas and serums could help as well, such as Stella & Dot's QUENCH and YOUTHFUL Duo. Quench is a water-based, oil-free booster with two sizes of hyaluronic acid, while Youthful serum moisturizes the face to reduce the appearance of lines, wrinkles, and redness.
Find Calm in a New Routine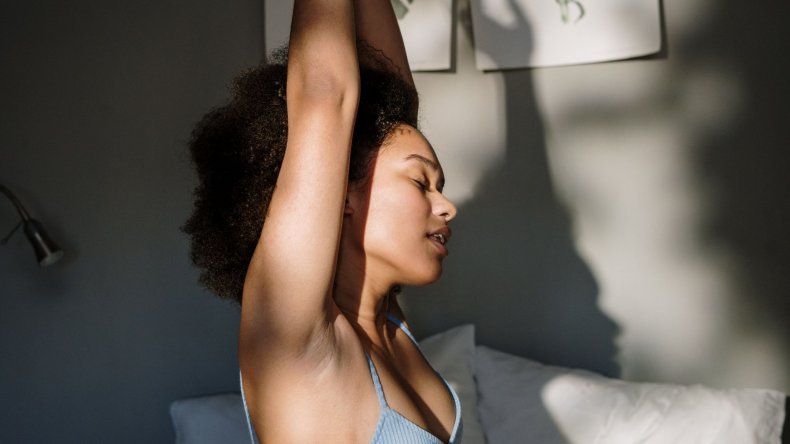 While the world may be in a state of turmoil, it's possible to find peace and purpose at home. Following a daily routine can give you back a sense of normality and minimize the stress and uncertainty that's contributing to your breakouts.
A daily routine doesn't have to be rigid. Start by waking up and eating meals at the same time every day, which already makes a big difference in getting you back on the rhythm of regular life. Find time to step outside and get some sun in the morning. It's important to ensure you're eating well, so reduce the junk and add a good amount of vegetables in your diet.
Make a to-do list of things you need to do (work) and want to do (play), then squeeze in a little exercise a couple of times a week. A good meditation practice can also go a long way in improving your state of mind during stressful times.
Keep Skincare Simple
Breakouts and other skin problems tend to spur beauty enthusiasts into action, but too much action can overwhelm the skin and cause more damage. However, those on the other end of the spectrum who dropped their skincare routine entirely during lockdown will have problems as well. Being too lax isn't the answer either.
A happy balance is a simple yet complete routine: cleanse, exfoliate, and moisturize. If you're looking for a ready-made skincare routine to adopt, Stella & Dot's Ever More+ Regimen for oily skin may help with the set including oily skin essentials and an easy-to-follow regimen. An acne-fighting formula can be added to the routine once the skin has calmed down a bit, as well as a good-quality clay mask about two to three times a week.