Sponsored Article
5 Sure-Fire Ways to Impress With Wine at Your Next Dinner Party
Serve, pair, and drink like a true wine enthusiast in your next get-together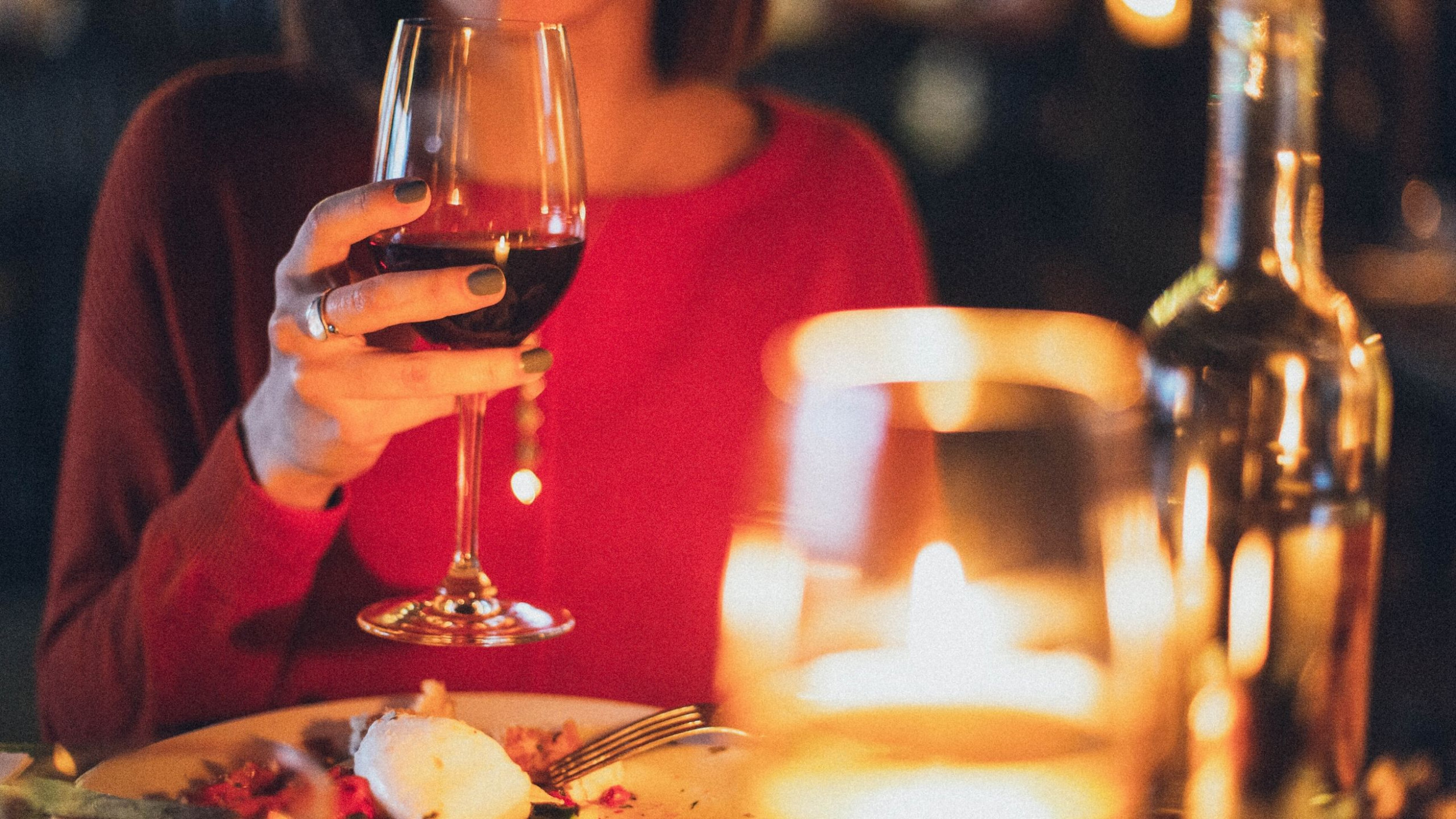 A dinner party is fun, but it can also be an opportunity to wow people you haven't seen in a while. Whether you're a host or guest, a good way to impress family, friends, or strangers is by showing how well-versed you are in the art of wine.
Pick the Right Bottle
Half the battle in wine tasting is selecting the right wine for the crowd and menu. If you're a guest at the dinner party, reach out in advance to find out what kind of food is getting served. On the off chance that the hosts haven't finalized their menu yet, ask them about their favorite bottle instead. There are also well-rounded types of wine that suit a variety of dishes, such as Merlot, a medium-bodied red wine that pairs excellently with both red meat and white meat.
If you know what is going to be served on the dinner table, you can select a bottle to pair with the food. Remember, wine is a layer of flavor that can enhance the meal greatly.
It takes time to master the art of pairing, but there are a number of well-known "rules" to guide new wine enthusiasts while starting out. Red wine typically goes well with red meat, while white wine pairs with white meat. Some of the most popular pairings are Cabernet Sauvignon with steak, Pinot Noir with mushroom-rich dishes, Chardonnay with buttery seafood, Pinot Grigio with fried fish or vegetables, and Moscato d'Asti with dessert.
Remember that if you need help, it's definitely okay to ask for help. Whether you're shopping at the store or ordering from a wine delivery service, inquire for advice from the experts.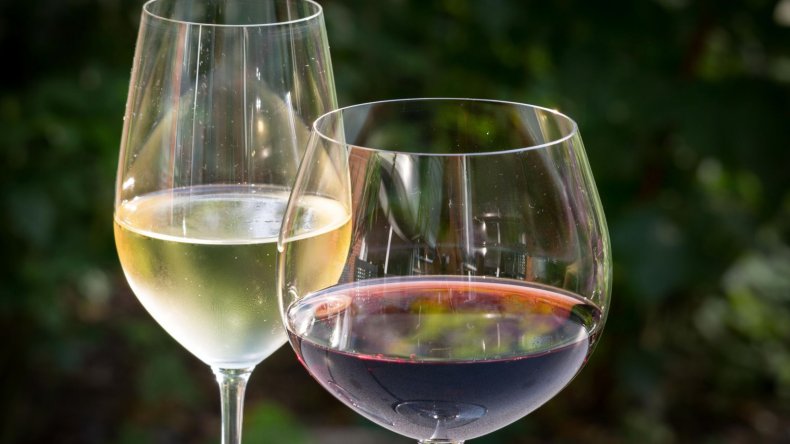 Drink in the Right Sequence
Another key factor in wine drinking is determining the sequence of serving the wine, particularly when there are more than one type lined up. It's especially important for the hosts, who dictate the flow of the drinks into the table. Generally, white wine is served before red wine, light wine before heavier wine, and dry wine before sweet wine. Keep in mind that these are general guidelines and not strict rules; a light red wine can precede a richer white if the meal calls for it.
Make sure there are enough bottles for all the guests present (or expected) at the dinner party. There's nothing more disappointing than realizing there's no more wine an hour or two into the event. Allot at least one bottle of wine for each guest, so that everyone gets their fill at the end of the night.
Drink Like a Pro
Even if you're not at a wine tasting event, drinking "the right way" can definitely impress more knowledgeable enthusiasts around you. Plus, learning how to taste wine will give you a deeper appreciation of each bottle you drink. If you want to look like you know what you're doing, it's important to remember to rely on your senses: Look, Smell, and Taste.
Look. The first step is to simply look at the wine in a clear glass and observe the color, clarity, and viscosity. The color and clarity can indicate grape variety as well as the age of the bottle. Move the glass a little bit and observe the legs (streaks of liquid) forming on the sides of the glass. More or thicker legs (higher viscosity) means high alcohol or high sugar content.
Smell. Swirl the glass for about 10 seconds to release its natural aromas, then take quick whiffs through your nose and exhale through your mouth. Try to identify the flavors you smell, starting with the fruits like berries and citrus. Herbs and florals may also jump out, while complex scents may take a few more sniffs to identify, such as oak, nuts, vanilla, cinnamon, and more.
Taste. Finally, take a small sip and let it roll around your mouth. The wine may be sweet, bitter, sour, or salty, depending on the grape variety and origins. Pay attention to its bitterness and acidity. Then, when you swallow, see how long the wine's finish is. How long do the flavors linger after it is swallowed? Longer finishes, which are more common in higher quality wines, are generally regarded as a positive in wine tasting.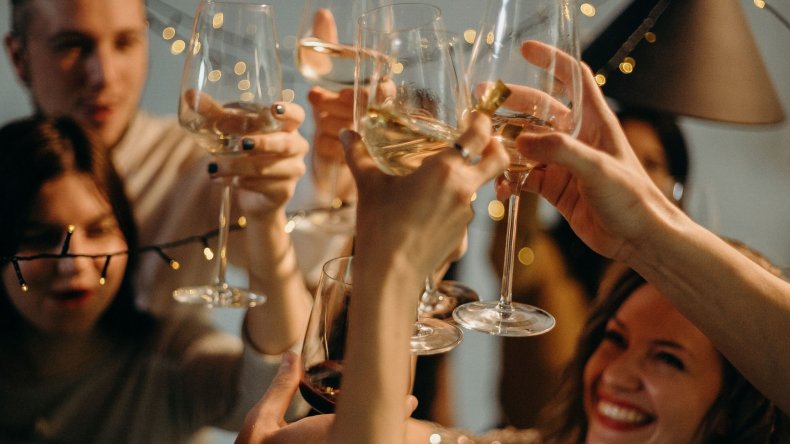 Pair Wine With Cheese
Wine and cheese are a perfect pairing in any dinner party. It's a sophisticated combination that always manages to impress, but it's crucial to find the right pairings. After all, not all wines are a splendid match for every block of cheese. Before popping open a bottle to go with the cheeseboard, make sure that the wine and cheese share similar flavor intensity to avoid overpowering one with the other.
Some of the combos that dinner hosts can't go wrong with are Champagne or sparkling wine with creamy cheese (brie), sweet wine (Moscato) with funky smelling cheese (blue cheese), and bold red wines (Malbec) with equally intense aged cheese (Gruyére).
Try as Many Wines as Possible
Practice makes perfect. Ultimately, the only way to be knowledgeable with wine is to keep trying different types of wine. Before you know it, you'll be at the lead of wine parties like a pro.
Looking to wade deeper into the world of wine? Find a community that you can be part of, such as the online wine club Firstleaf. The subscription and wine delivery service sends enthusiasts an assortment of wine bottles curated to suit your unique tastes, giving you access to award-winning wines from all over the world.