Sponsored Article
5 Tips to Help You Take Better Care of Your Hair This Summer
Keep Your Locks From Being Fried Under the Sun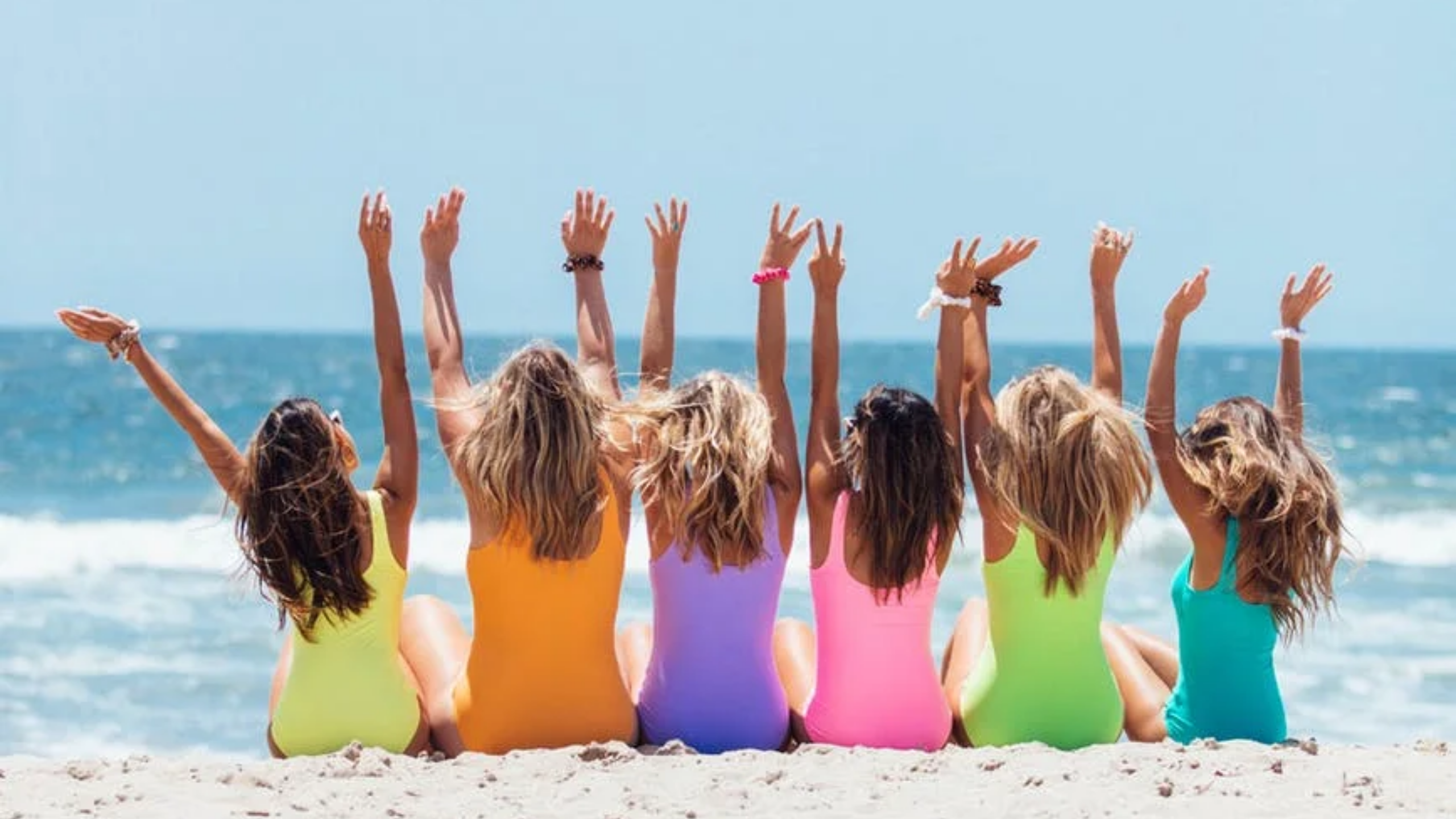 It's important to consult your doctors with any medical concerns, and before making any changes or adding supplements to your health plan.
From playing at the beach to fun times lounging near the pool, summer is synonymous with long days under the sun for most people. The impact of sun exposure on your skin is well-documented, but what about the effects on your hair? Could it take a toll on your luscious locks, too?
Let's take a dive into some research on the topic and see what scientists are saying about the effects of summer activities on your lovely tresses.
Can the Summer Season Impact Your Hair's Health?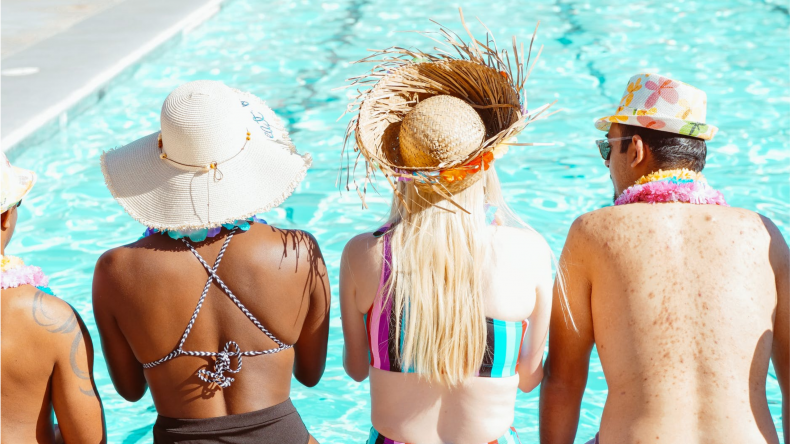 Prolonged exposure to the sun could negatively affect your hair. The sources of damage are twofold: ultraviolet A (UVA) and ultraviolet B (UVB) radiation. According to the University of Iowa Hospitals and Clinics, these are the two main types of radiation that reach the Earth's surface. It explains that UVB radiation is primarily responsible for sunburns, while UVA radiation penetrates more deeply into the skin and could cause photoaging effects like wrinkles.
Dr. Wilma Bergfeld, a dermatologist, told the Cleveland Clinic that UVA and UVB radiation could damage the cuticle or the outside cover of the hair strand. She explains that damage from the sun might come in different forms including dry and brittle hair strands, broken or split ends, discoloration, thinning, and frizziness. "Damaged hair has a dry look and feel, is unmanageable, and won't hold a curl or style," she adds. "Damaged hair usually dries quickly, too."
Tips to Help You Take Care of Your Hair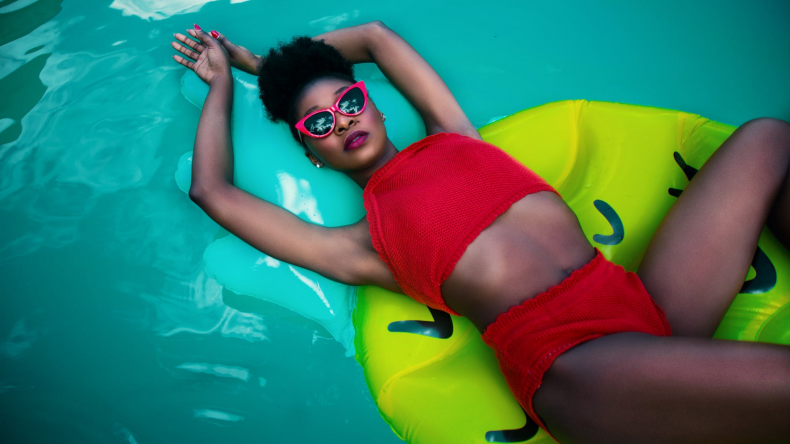 Cover Your Hair
Some people picture themselves letting their beautiful, wavy hair down during the summer. However, if you want to protect your hair from UV radiation, you might want to reach for your favorite hat as you head to the beach. Bergfeld recommends wrapping a scarf around your hair, using an umbrella when going out, or donning a wide-brimmed hat.
Keep It Covered Even Underwater
If you'll be swimming in a chlorinated pool, Bergfeld also recommends putting on a swimming cap or keeping your hair tied in a high bun so it stays dry. If your hair gets wet, she said it's important to wash the pool water out of your hair with clear water. That's because the pool water has chemicals like chlorine in it, which might remove your hair's natural protective oils, potentially exposing it to damage.
Avoid or Lessen Using Hot Tools
The Cleveland Clinic also mentions that using hot flat irons or rollers or coloring your hair could make your hair more susceptible to damage from the sun. These chemicals or tools could potentially "cook" your hair follicles. If you know you'll be spending excessive amounts of time under the sun, you might want to consider skipping the styling tools.
Skip the Shampoo
Robert H. Shmerling, M.D., the Senior Faculty Editor of Harvard Health Publishing, points out that there really isn't any concrete information that justifies the instructions "lather, rinse, repeat," which can be found on most shampoo bottles. He wrote that following these directions just results in higher shampoo sales. He does add, however, that oils, perfumes, and other additives in shampoos and conditioners might cause allergic reactions and other possible damage to your hair.
Get a Trim
You've probably heard this one a million times from your trusted hairstylist, but a regular trim could help your hair look healthier. This study published in the International Journal of Women's Dermatology in 2017 suggests that longer hair strands that have sustained environmental damage from factors like grooming and sun exposure are more likely to have visible signs of wear, like split ends. It says microscopic imagery reveals that hair is healthier at the root, showing progressively more damage toward the tip. If you want your hair to appear healthier this summer, you might want to consider trimming off those damaged ends.
SugarBear Hair Gummies Could Also Help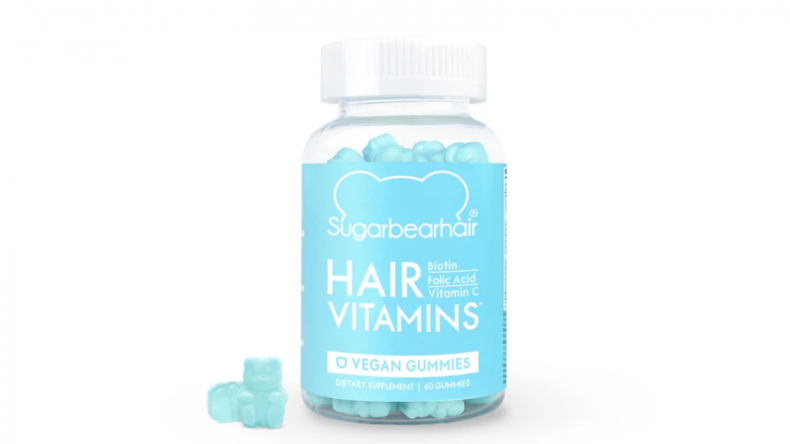 If you plan on spending significant time exposed to the summer sun, whether it's at the beach or at the pool, you might want to consider extra steps to support your hair health. A hair growth supplement, such as SugarBear Hair Vitamins, could also help provide you with the important nutrients for hair health. With SugarBear Hair Vitamins, you won't have to worry about large, chalky pills anymore. You can simply chew two delicious, vegan, gluten-free gummies instead. They're flavored with natural berries for a sweet taste without artificial flavors.
SugarBear Hair Vitamins already has over 10,000 reviews and an average rating of 4.9 out of five stars on its website. Click here to see all the reviews.
Reviewer Jamie G. said 12 years of dying her hair took a drastic toll on the health of her locks. When she finally decided she wanted to grow her hair out, she struggled with how damaged it was, and eventually, it seemed just to stop growing. She said she started taking SugarBear Hair Vitamins regularly, using gentle shampoos, and getting her hair trimmed. She added that her hair has now grown past her shoulders. She credited SugarBear Hair with much of the progress, saying, "the vitamins improved [her] hair growth, health, and strength after three months," and that she "can't imagine where [she'd] be without them."
Another verified buyer, Hope D., said that she was, "shockingly surprised and pleased with [her] results" after a few months of use. She said that not only has her hair "grown inches," but it also "became thicker and healthier." She said she recommends SugarBear Hair Vitamins to all of her friends and family.
User Christina R. was impressed with how well SugarBear Hair Vitamins improved her overall hair health. She said her hair was "severely damaged" before taking SugarBear Hair Vitamins. However, after four months of using the vitamins, her hair grew about three-and-a-half inches. She said she is "so happy with the results," and she "will be buying more once [her] six-month supply is finished."
Ready to try SugarBear Hair Vitamins for yourself? It has a variety of packages and bundles you can try now. Click here to shop all of its products. If you're just starting, you might be interested in testing out the product with this one-month supply of 60 gummies for just $29.99. The manufacturers recommend that you take two gummies per day for ideal results.
If you want more gummies and more savings, they also offer bundles. Click here to get a three-month supply of SugarBear Hair gummies, on sale for $79.99 from $89.97, with a bonus wooden brush for your new luscious tresses. Or click here to get a six-month supply of SugarBear Hair Vitamins, on sale for $159.99 from $179.94, with a bonus wooden brush and cosmetic bag.