Sponsored Article
5 Tips to Start an Effective Workout Routine at Home
Now is a good time as any to start a workout program—and to stick with it!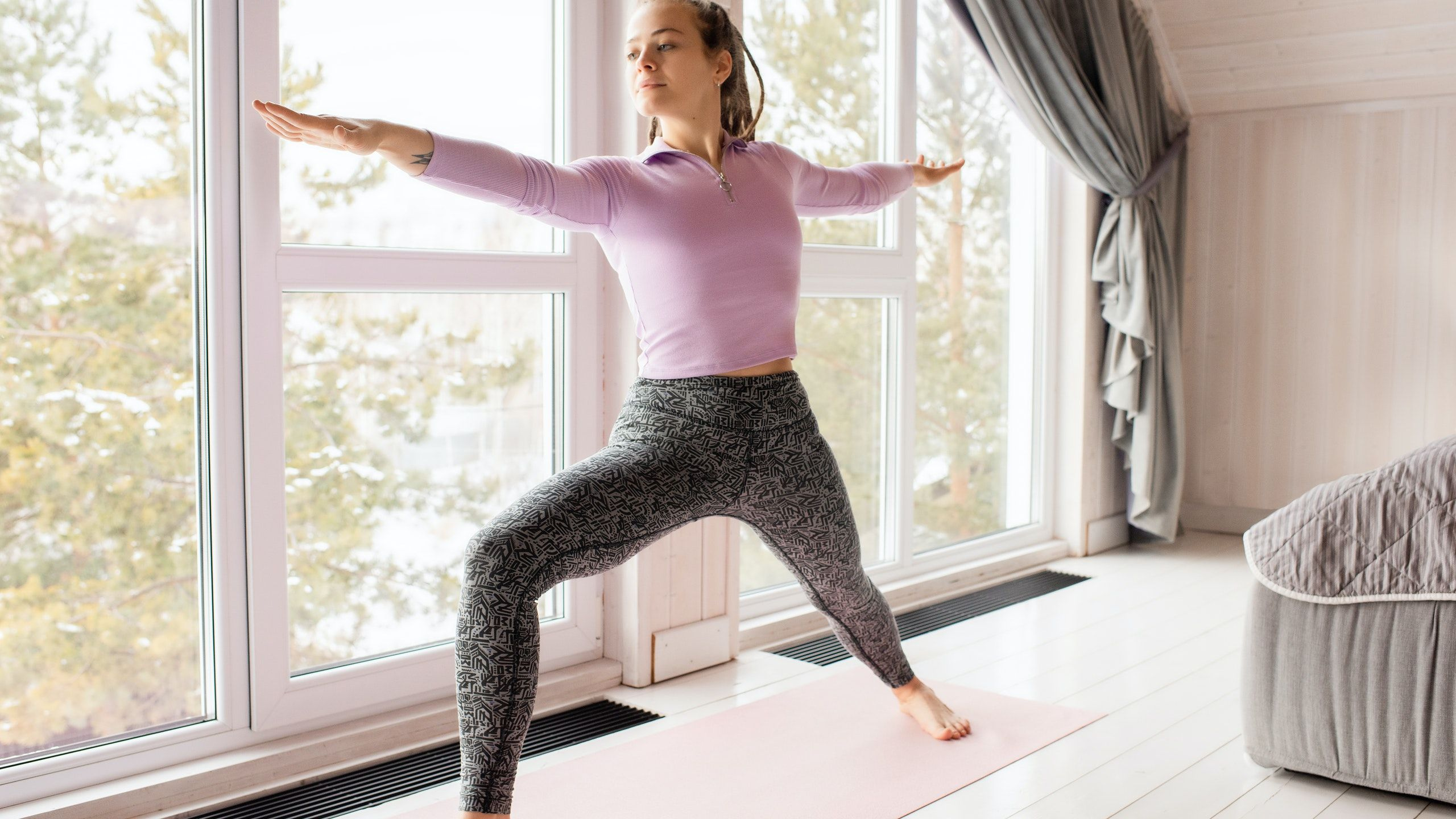 It's important to consult your doctors with any medical concerns, and before making any changes or adding supplements to your health plan.
You might have convinced yourself that working out or going to the gym isn't for you (spoiler alert—it's for everyone!) or that you don't have time or the means to start a program. But what if we told you that you don't have to go to a gym, spend hours working out, or use fancy equipment?
If that piqued your interest, then here's the simple solution to your fitness pain points:
Work out at home.
It's simple, yes, but to maintain it, you need to make a few changes in your daily routine at home to stay consistent.
How to Start Working Out at Home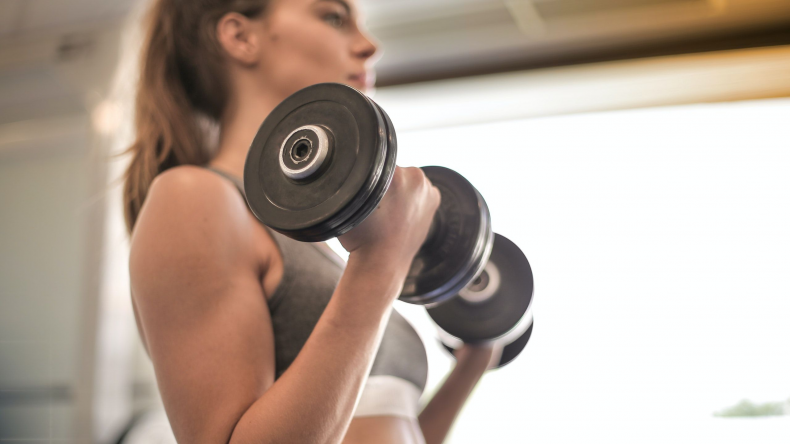 Once you make these few adjustments to your life at home, you can create a habit of working out regularly. Eventually, you'll look forward to sweating it out each day. Here's what you should do:
1. Set Your Fitness Goals
In order to stay motivated to work out, you have to first identify why you're working out. Are you looking to lose weight or gain muscle? Or, are you planning to run your first 5K or marathon? Whatever your goal is, make sure you break it up into smaller milestones so you can reflect on your progress and inspire yourself to keep going.
2. Create a Workout Space
If you've tried working from home, then you've probably designated an area in your home as your office space. Apply the same principle to your physical fitness by designating a space at home where you can roll out your mat and train, so you won't have to keep moving things around just to start a workout.
3. Schedule Your Workouts
Once you've penciled a workout into your daily schedule, treat it as an important business meeting, and don't miss it! You can start by scheduling workouts twice or three times each week, then once you've gotten the hang of it, increase the frequency. Even if you don't have a workout scheduled on some days, make movement a daily practice. A 15-minute walk is still better than nothing.
4. Pace Yourself
As you ease into a new workout routine, don't pressure yourself into doing too much, too soon. You can risk injuring yourself if you push too hard early on when your body isn't used to the workout yet. Pace your workouts by making incremental changes to sets, movements, weights, durations, and distances once you've become more comfortable. That way, you avoid burning yourself out and dreading your return to the mat.
5. Try Online Workout Classes
It can be challenging to create an effective workout routine from scratch, so why not join online workouts instead? There's a ton of resources available online, as well as a variety of workouts to choose from, so you can try out different programs to decide which ones work best for you. The best part? An annual subscription for online classes usually costs only a fraction of most gym memberships.
Online Workout Classes Worth Trying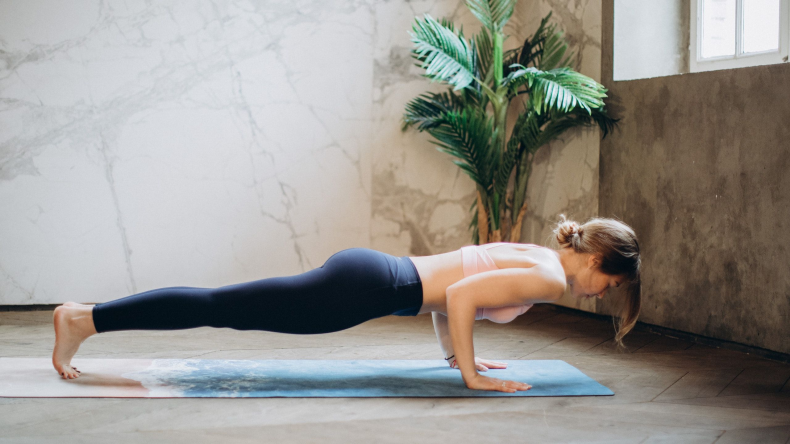 If online classes are new to you, you can choose from the several workout programs from Openfit — it's an online platform that combines fitness, nutrition, and wellness. Apart from certified trainer-led workouts, both live and on-demand, Openfit also includes a personalized nutrition plan so that you're complementing your sweat sessions with the right meals to optimize gains or weight loss. Here are some of the on-demand workout programs you can choose from on Openfit:
Xtend Barre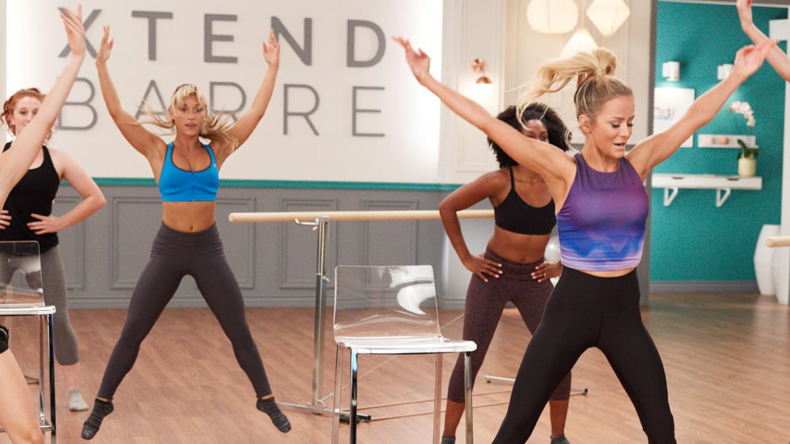 Andrea Rogers, creator of Xtend Barre, leads your low-impact training, which fuses elements of ballet and Pilates to help you achieve a lean and graceful body without the muscle bulk. With some cardio mixed in, you'll be doing some high-energy movements to make sure you work up a sweat in 30 minutes, and the only equipment you need is a sturdy chair!
Check out Xtend Barre here.
XB Pilates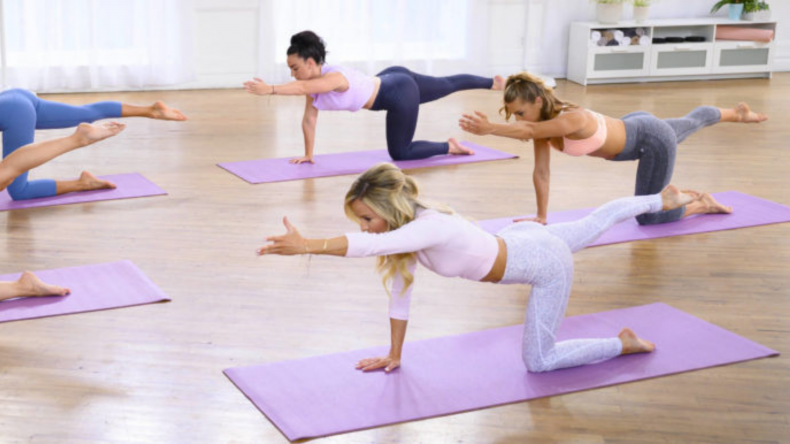 For a more contemporary take on Pilates, Andrea Rogers pairs traditional mat moves with reformer-inspired cardio sequences and low-impact but intense movements that are sure to get your muscles burning. Rogers's XB Pilates classes add a faster dynamic flow and more cardio to the routines, so expect a fun, high-energy workout to tone your core, glutes, arms, and legs.
Check out XB Pilates here.
Rough Around the Edges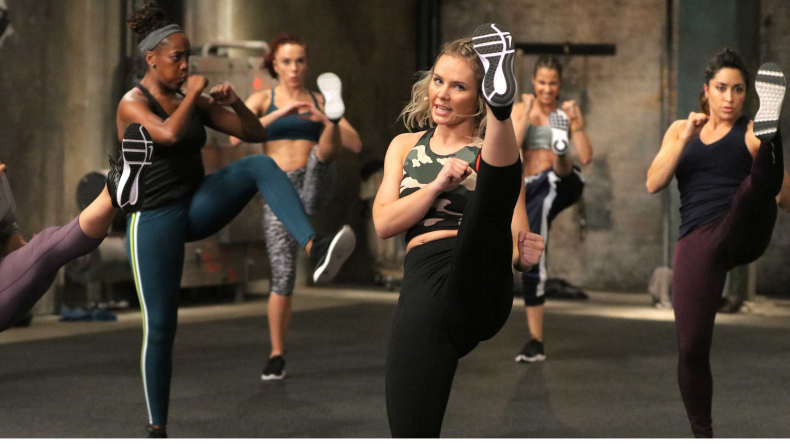 The stuntwomen of Rough Around the Edges whip up high-energy workouts to help you achieve a strong, toned body. Each of your instructors — Amy Johnston, Caitlin Dechelle, Anisha Gibbs, Michell Jubilee, Thekla Hutyrova, and Corinne van Ryck deGroot — have their own workout styles ranging from dance to HIIT to martial arts to gymnastics. So each class will be different from the last, but one thing is for sure: Their routines will challenge you every single day.
Check out Rough Around The Edges here.
Yoga52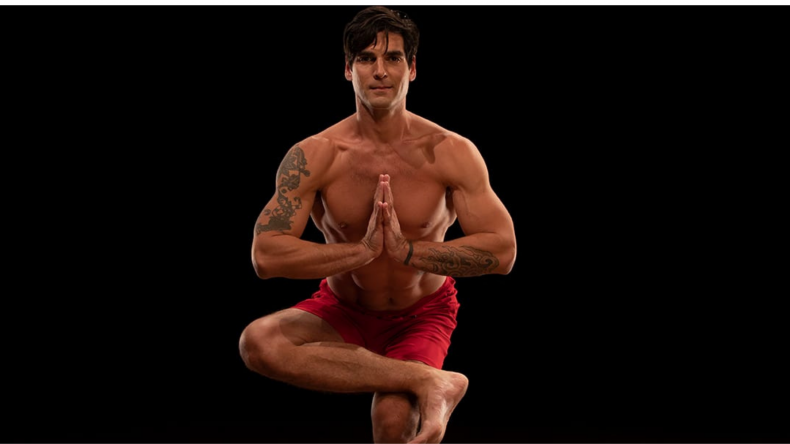 Increase your strength, flexibility, and balance by doing one of the most popular low-impact exercises in the world with Yoga52. Odette Hughes, Brent Laffoon, Micki Duran, David Regelin, and Marie Grujicic are certified, world-class yoga instructors who will lead you into your practice at three difficulty levels. So if you're a beginner, Level 1 is a good place to start. Choose a structured schedule or build your own to create a more consistent practice you can follow.
Check out Yoga52 here.
600 Secs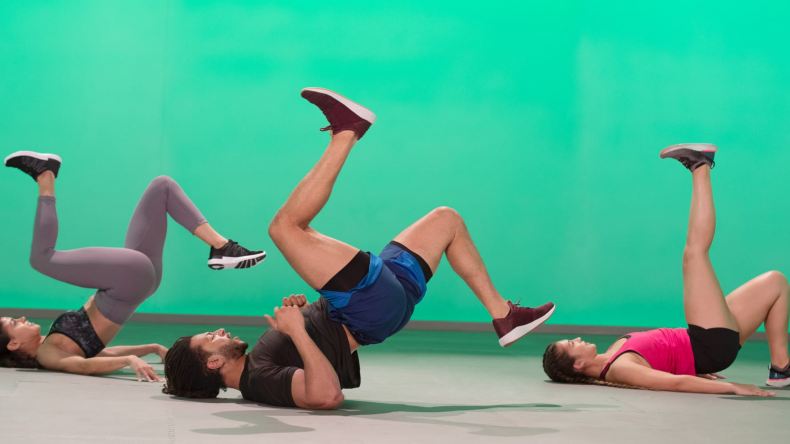 With his experience in training celebrities, trainer Devin Wiggins developed a program that optimizes 600 seconds (or 10 minutes) into short-but-sweaty, complete workouts. Now you don't have any excuse to skip a workout that only lasts 10 minutes! Expect total-body cardio and resistance training to test your endurance and boost your metabolism with 600 Secs — but in case you have more time to workout, Wiggins shows you how to combine classes to challenge yourself even more.
Check out 600 Secs here.
Tough Mudder T-Minus 30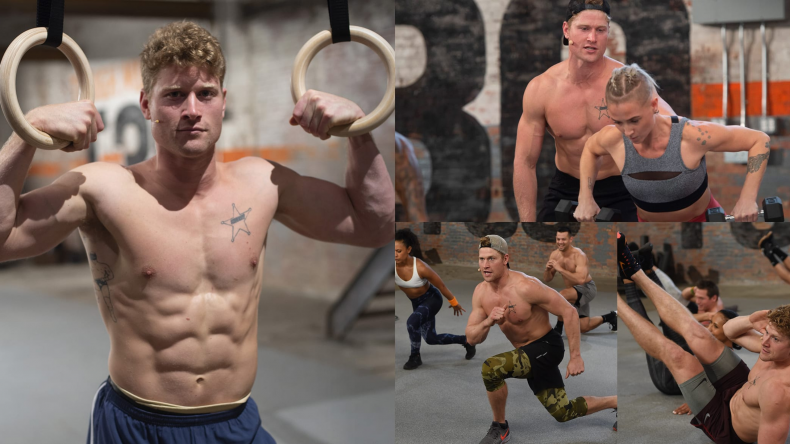 Four-time Tough Mudder champion Hunter McIntyre isn't messing around with his 30-minute workouts. The Sheriff pushes your abilities to make sure you're Tough Mudder ready — even if you're not an aspiring Tough Mudder! Make sure you have a towel and water bottle nearby while taking a T-Minus 30 class as you build your strength, speed, endurance, and mobility in a 30-day program that gets you into peak shape in no time.
Check out Tough Mudder T-Minus 30 here.
When you work out at home, know that you have options with Openfit. Subscribe to Openfit and gain access to hundreds of live and on-demand workout classes today! Click here to find out more.