Sponsored Article
5 Tips That Could Help Grow Your Hair Faster
These home remedies could give you fuller, healthier hair faster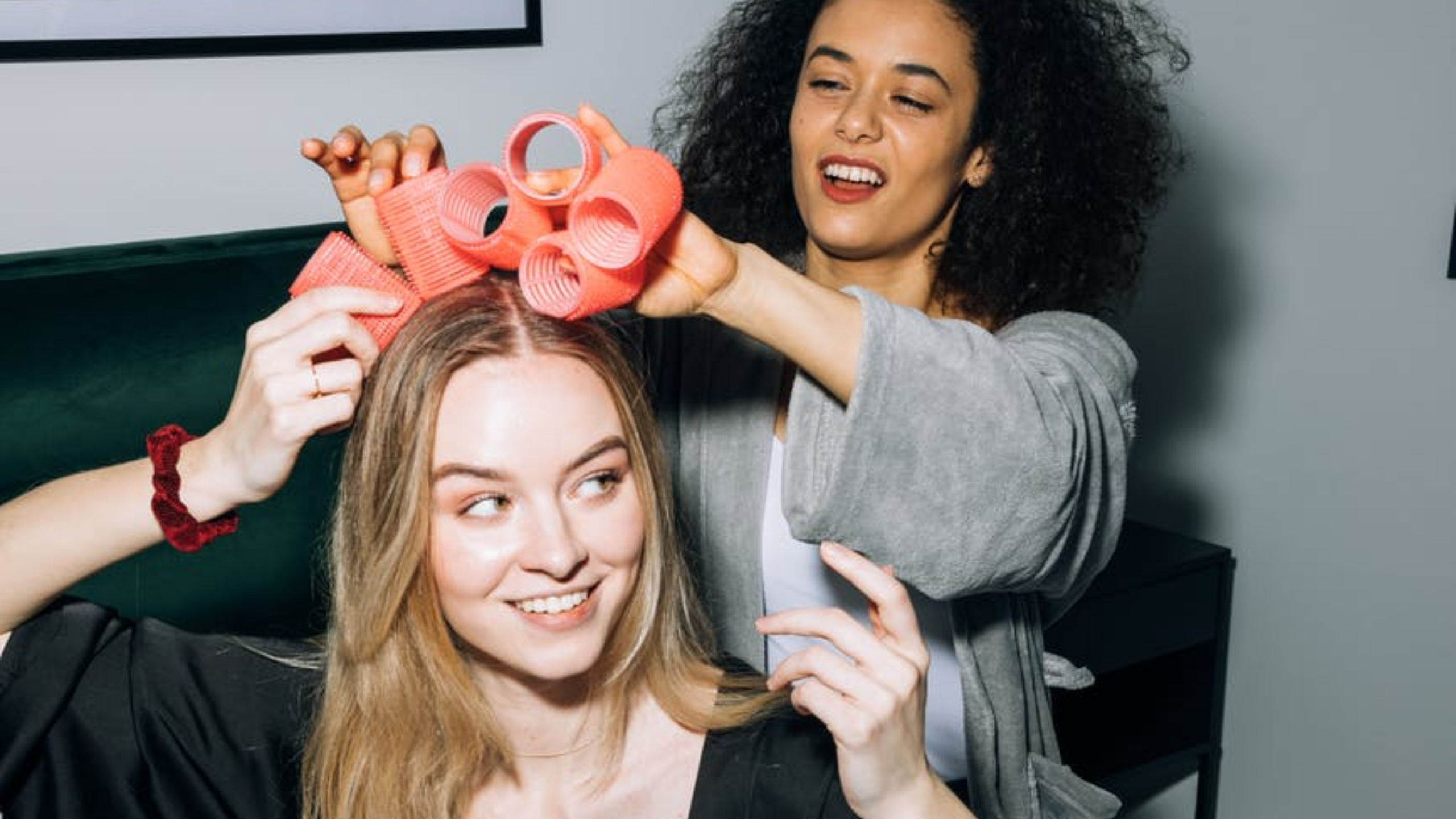 It's important to consult your doctors with any medical concerns, and before making any changes or adding supplements to your health plan.
If you're looking for a way to speed up your hair's growth, you might want to sit back and let time do the work. According to the American Academy of Dermatology Association (AAD), our hair could grow up to six inches every year.
The reality is that having thick, shiny hair could be elusive, especially as we get older. Stress, medical conditions, and even our hairstyling habits could also contribute to hair thinning and loss.
Consulting with a doctor could be your best bet when it comes to helping your hair grow faster. That said, it also won't hurt to try remedies at home to gain fuller, healthier locks.
5 Home Remedies You Could Try To Prevent Hair Loss
Avoid Over styling
Did you know that certain hairstyling practices could damage your hair and make it more prone to breaking and falling out? So when you're combing, setting, or trying out new hair colors, it would help to be as gentle with your hair as possible. When you can, hold off on using heated styling tools like irons, curlers, and blow dryers. Avoid rubbing your hair while it's wet. Skip chemicals and styling products whenever possible. In short, let your hair down (literally) and give it room to grow.
Watch What You Eat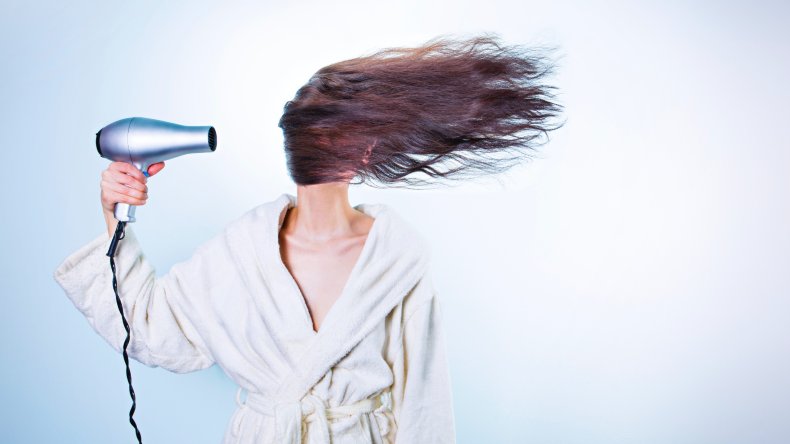 Are you on a diet that requires you to cut out certain food groups? According to Dr. Lindsey Bordone, a board-certified dermatologist in the Department of Dermatology of Columbia University Medical Center (CUMC), that could be the culprit behind your slow hair regrowth. She explains that restrictive dieting could affect your body's access to nutrients. When you're not getting enough nutrients, your body might focus its resources on survival and deprioritize functions like hair growth.
To keep your hair thick and healthy, eating a well-balanced diet with adequate protein intake might help. Staying hydrated and eating food rich in hair-boosting nutrients such as vitamins C, D, E, Zinc, Iron, Omega-3, and Omega-6 could also help.
Scalp Massage
Your scalp is made of skin, and just like your face and body, it needs T.L.C. (tender love and care) to stay healthy. Have you ever done a scalp massage? One study from 2019 found that having a scalp massage twice a day for around twenty minutes each seemed to thicken the hair of non-balding men. A scalp massage is also quite relaxing, so it could help you feel less stressed. Once or twice a week, you could apply scalp treatment oil to your head. Use your fingers to massage your head, starting from the nape of your neck and working your way up.
Get Caffeinated
Here's yet another reason to keep enjoying your morning cup of coffee. Did you know that caffeine might help grow your hair faster? That's because it suppresses dihydrotestosterone (DHT), the hormone that induces hair loss. One study also finds that caffeine-containing treatments for hair loss could be as effective as drug-based treatments. So go ahead and drink your coffee—but make sure you also drink enough water so that you don't get dehydrated.
Schedule a Doctor's Visit
Hair loss could also be a symptom of an underlying medical condition. Hypothyroidism, stress, hormonal imbalance, and the medicines you take might all inhibit your hair growth. For the sake of your overall health, schedule a chat with your doctor to determine what could be causing your hair loss. If a condition is detected, your doctor's prescribed treatment might also help you regain your thick, shiny hair.
A Serum That Could Help Your Hair Grow Thicker and Longer
Besides these tips, you could also try using a hair growth oil to help your hair grow faster.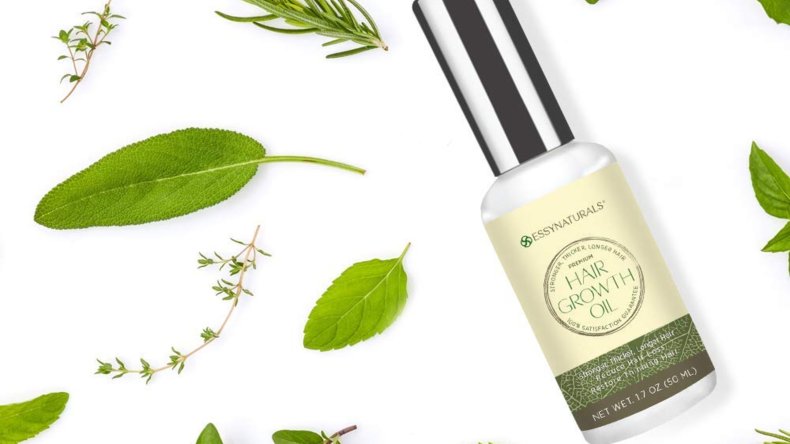 Try EssyNaturals Premium Hair Growth Oil. It's an all-natural remedy that contains ingredients known to boost hair growth: castor oil, caffeine, rosemary oil, and biotin. Each component is packed with essential vitamins and minerals that could promote healthier and stronger hair.
This product isn't tested on animals and could be gentle on your scalp because it's free from parabens and sulfates, which could affect your respiratory system or increase your risk for cancer.
As of writing, over 4,000 verified Amazon customers have left 4- to 5-star reviews for EssyNaturals Premium Hair Growth Oil.
User Steven L. was initially worried about spending money on the product but had no regrets after experiencing its effectiveness within a month. "I started seeing changes after two weeks. My hair feels fuller and looks much healthier," he writes.
Another reviewer named Paula W. writes that she struggled with dandruff in her eyebrows and hairline before using EssyNaturals Premium Hair Growth Oil. According to her, it's the ingredients that made all the difference in helping her keep her hair healthier. She explains, "It seems that the essential oils, such as rosemary and possibly the caffeine... have made a change in the pH. No harmful side effects, pleasant scent, a welcome part of [my] daily beauty routine." Aside from applying the product directly to her scalp, Paula also uses it as a daily conditioner.
Customer Laura B. says that EssyNaturals Premium Hair Growth Oil helped soften her hair and decrease shedding. "For almost a year, I was losing two to three times as much hair as normal, and it kept getting rougher and frizzier despite deep conditionings. After my first application of this serum, my hair felt and looked better, so I stuck with it," she said. She also recommends leaving the product on for 20-30 minutes to achieve optimal results. "Leaving it on for just a couple of minutes is helpful too, but the longer treatments worked noticeably better for me," she adds.
You could use EssyNaturals Premium Hair Growth Oil for your weekly scalp massage, mixed in with your shampoo, or as a deep conditioning treatment. It's versatile and affordable, with one bottle costing only $18.61. It's also eligible for free returns.