Sponsored Article
5 Top Tips to Get Rid of Crepey Skin Under Your Eyes
Let your eyes do the talking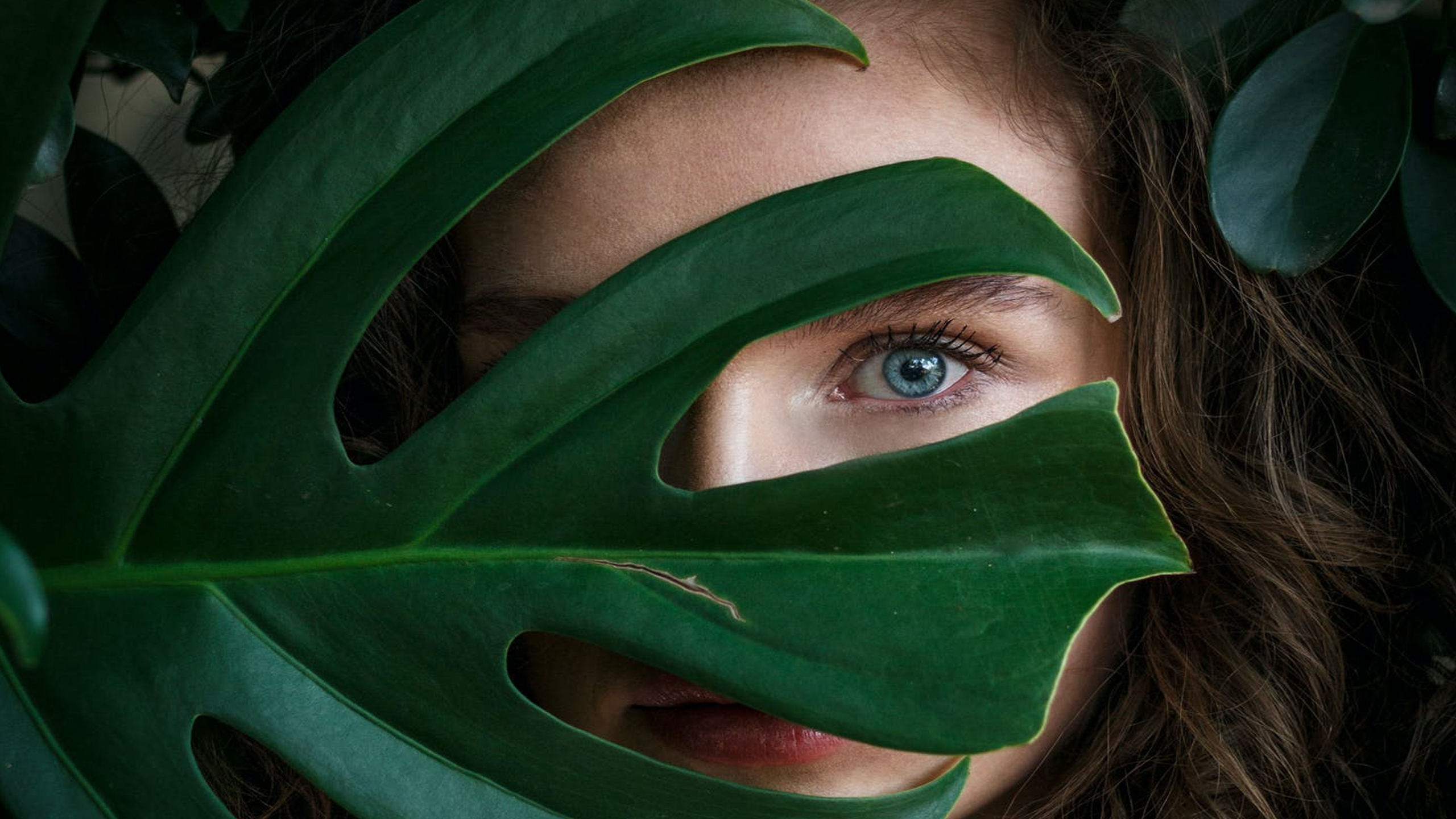 People often refer to the eyes as the windows of the soul - a belief that may be rooted in how humans are visually dominant creatures. Half of your brain is actually directly or indirectly devoted to processing visual information, so it isn't surprising that conditions like crepey skin can be concerning for you, especially as you age.
What is Crepey Skin?
As the name suggests, crepey skin resembles the wispy appearance of crepe paper, in that it is noticeably thinner than normal and finely wrinkled. As time passes, it may also become loose and saggy. This physical condition most often occurs on the eyelids (and under the eyes) and the upper inner arms.
Did you know that women's eyes are more at risk of this problem? Women can sometimes be affected by issues that men don't have to worry about. (Just think about the hormonal surges of pregnancy and the profound shifts of menopause!) This is why there's more reason to take care of your eyes, and even more reason to be aware of them if you're a woman.
What Causes Crepey Skin Under the Eyes?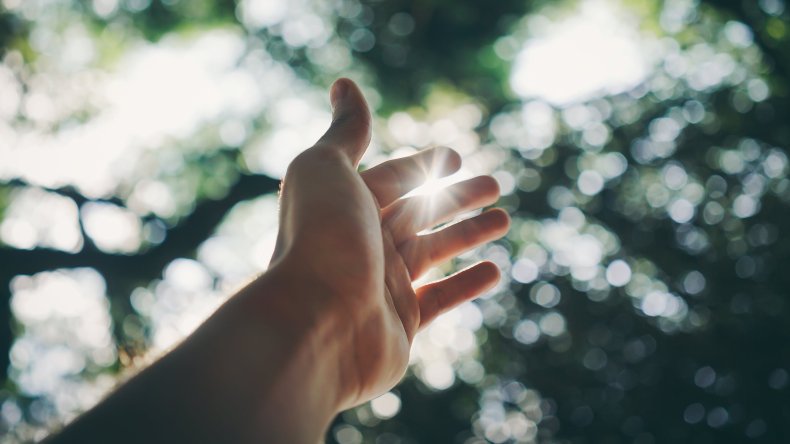 The concept of crepey skin is rooted in how your skin loosens as you age. However, this doesn't necessarily mean that looser skin will result in the thinner skin that brings about wrinkles. Chronic sun damage leads to thinner skin more often than not, especially for fair-skinned people. This is because sun exposure breaks down elastin, the protein that allows skin to stretch and return to its normal position.
Weight gain is another factor that contributes to the advent of crepey skin. It can show up as a response to a sudden increase and then a rapid decrease in weight. Additionally, crepey skin is said to be caused by poor sleep habits. A study from 2015 suggests that people who frequently sleep badly have a reduced skin barrier - a barrier that is meant to prevent dehydration and keep bacteria from entering the body.
Can Crepey Skin Be Reversed?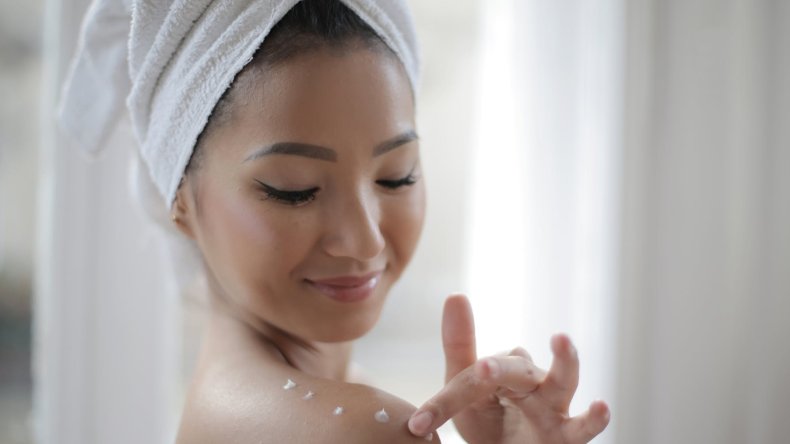 Let's look into an eye-related concern you can address and keep at bay: crepey skin. While there is little you can do to slow the passage of time itself to retain a perfect complexion, there are steps you can take to hold off the arrival of crinkly skin. You can, for instance, take an active interest in products you might already have around the house, such as sunscreen, gentle soap or body wash, and moisturizer. Using these products on a regular basis will help keep your skin smooth and supple, and can do you a world of good.
You can also look into refining your diet to give your body all of the support it needs. At the point in your life when crepey skin becomes an issue, you should start thinking about consuming more antioxidant-rich food, like nuts, leafy greens, beans, and whole grains, which nourish you from within your body. Foods rich in omega-3 fatty acids may be helpful in maintaining the youthful glow of your skin, too. So, try eating more fish, eggs, soybeans, spinach, and cashews.
What is the Best Treatment for Crepey Eyes?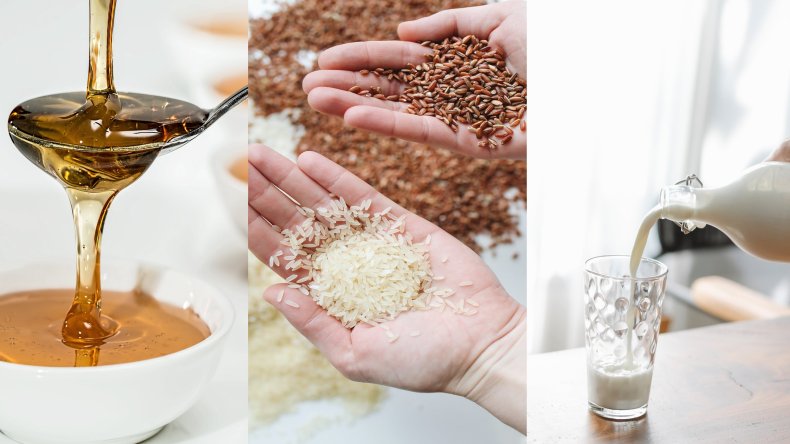 Although natural remedies may not be as effective as topical or over-the-counter treatments, there is no harm in incorporating some of the following at-home solutions into your daily skin regimen to avoid crepey eyes.
Rice
Rice is a rich source of linoleic acids. It also contains squalene, a powerful antioxidant that keeps your skin from wrinkling while promoting the production of collagen at the same time. For skincare products, rice is an inexpensive yet effective ingredient for cleansing, toning, firming, and lightening pigmentation. You may even see results after a single use because of how rice is able to reduce the size of your pores and soften the skin.
Honey
Raw honey is known to be packed with components beneficial for your skin such as anti-aging antioxidants and biochemicals that can deeply hydrate crepey skin. Honey also speeds up the skin cells' healing processes and can reduce inflammation. Manuka honey, in particular, has been studied for its use in anti-acne products and how it balances out skin bacteria. It has also been observed to be so great at healing wounds that doctors make use of it in clinical settings, too.
Coconut Oil
Coconut oil is an all-natural remedy with antibacterial and antifungal properties. It provides moisturizing effects upon contact and is said to boost collagen production to help your skin cells regenerate. A popular ingredient for cosmetics like lip balms, highlighters, and even cleansing makeup removers; coconut oil can make your skin glow without prompting hideous breakouts in the process.
Milk
Cleopatra and a number of other royals in the past are said to have bathed in milk because it was widely believed that milk has anti-aging properties. Milk contains lactic acids, which work to gently strip dead skin cells off the body. It is also packed with vitamins and nutrients, like biotin that revives withered skin, protein that promotes tissue repair for wrinkle-free skin, and calcium that boosts the skin's elasticity.
Where Can You Get Trusted Products for Crepey Eyes?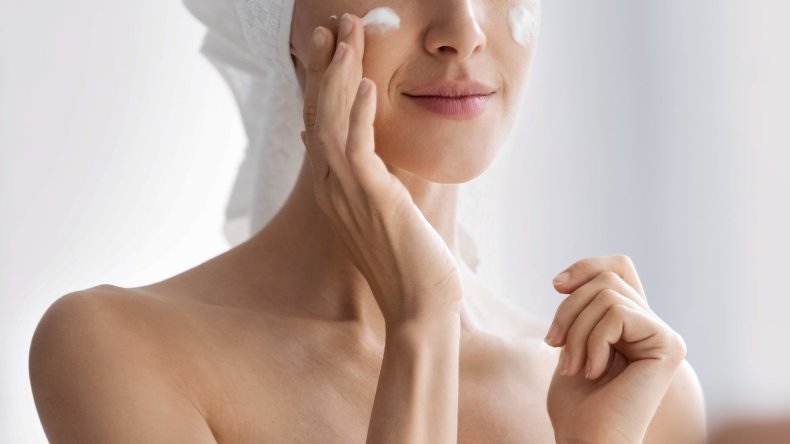 City Beauty is a luxury brand based in Los Angeles dedicated to formulating skincare and cosmetic products that fit the definition of "functional beauty." Their products are designed to not only make you look beautiful while you wear them, but to also provide deeper and long-lasting benefits. Each of their products is formulated to target specific concerns, such as thinning lips, dark spots, rough skin, wrinkles, and crepey skin. Here are their products that specifically target eye issues:
Eye Revive Firming Serum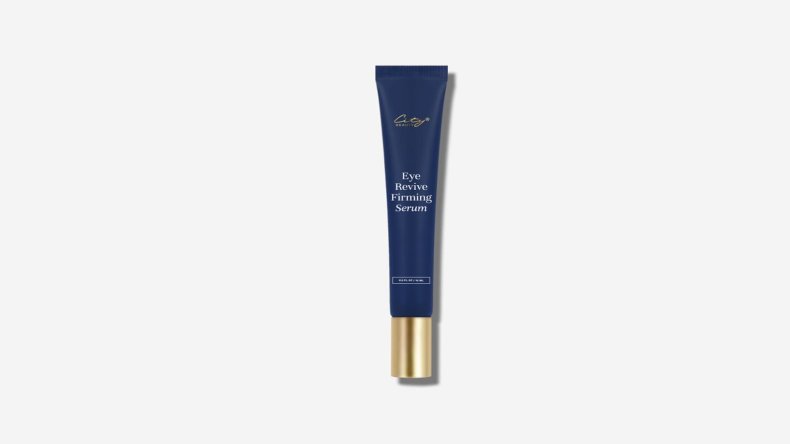 City Beauty's Eye Revive Firming Serum visibly hydrates and tightens the skin around the delicate eye area, effectively reducing fine lines, wrinkles, and the appearance of crepey skin. Advanced polymers within this serum's formula create a taut finish within minutes so you will get instant results. Say goodbye to that tired look and hello to smoother, younger-looking skin around the eyes.
Enjoy free shipping when you buy a tube of Eye Revive Firming Serum now!
Under Eye Recovery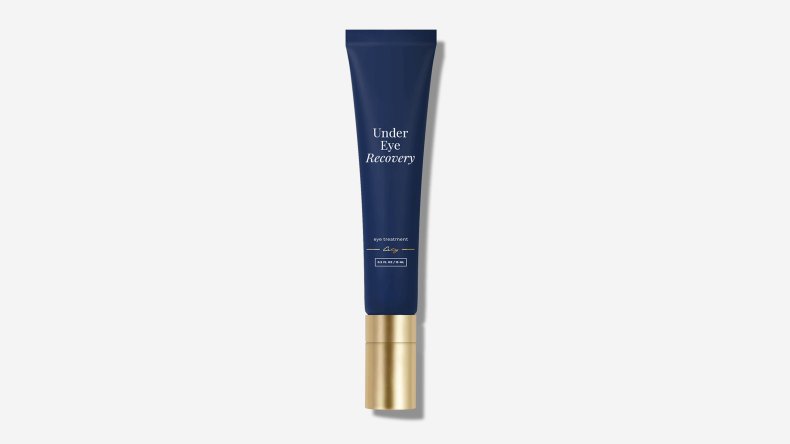 This serum is meant to be applied before bedtime to allow its active ingredients to work alongside the skin's natural nighttime regenerating process. City Beauty's Under Eye Recovery brightens dark circles while smoothing the appearance of fine lines from age and puffiness. Using advanced light-scattering optics and collagen-supporting ingredients, this formula works to give your fragile skin a hydrated, smooth, and baby-soft appearance.
Enjoy free shipping when you order a tube of Under Eye Recovery today!
Advanced Eye Cream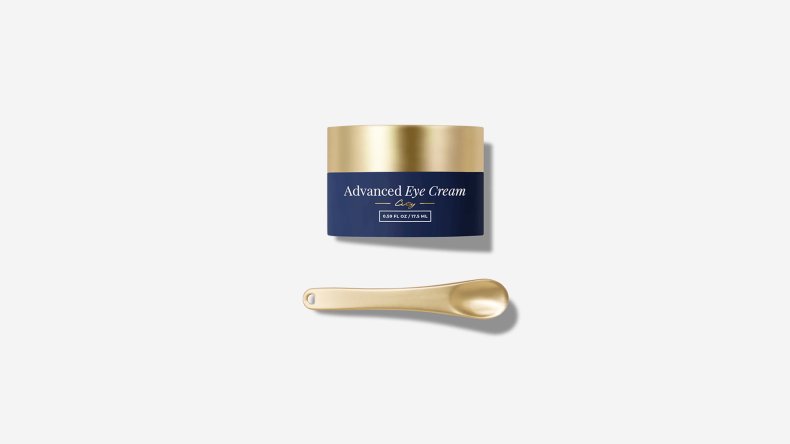 City Beauty's Advanced Eye Cream is full of powerful antioxidants and peptides that target the visible signs of aging eyes. This rich cream delivers deep and soothing hydration, thanks to the brand's carefully chosen, innovative ingredients. It can reduce the appearance of dark eye bags for a brighter, smoother, more vibrantly youthful look.
Enjoy free shipping when you purchase a tub of Advanced Eye Cream now!
What Other Products Does City Beauty Offer?
City Beauty's skincare line isn't limited to products used for recovery and reviving tired eyes. The brand also offers cosmetics that aim to give your eyes the careful pampering they deserve.
Brow Boost
City Beauty's redensifying serum is designed to help fill in sparse, thinning brows for a look that speaks volumes and is sure to turn heads. Its formula is packed with natural extracts including rosemary, clover, wheat, and sunflower to promote thicker, stronger, and more defined brows.
Enjoy free shipping when you buy a tube of Brow Boost today!
City Lash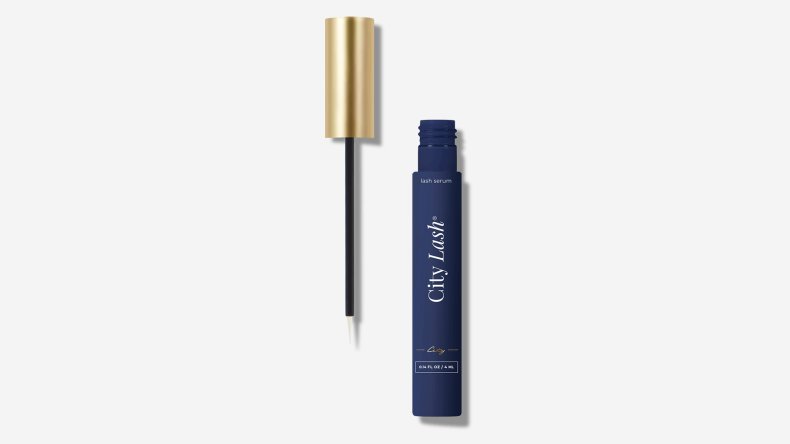 City Lash uses a gentle, nourishing formula meant to revitalize hair from the roots for stronger, thicker, longer-looking eyelashes. It is made with an effective blend of peptides and botanical extracts like kelp, coconut, jojoba, and comfrey to naturally support keratin production for lashes that stand the test of time.
Enjoy free shipping when you order a tube of City Lash now!
Beyond Mascara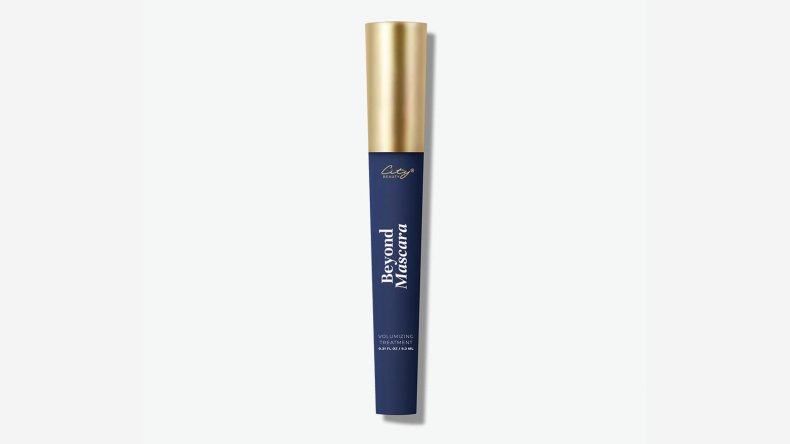 City Beauty's buildable ultra-pigmented formula instantly adds noticeable length, volume, and definition to your lashes, while its active ingredients help strengthen and condition them for naturally longer, fuller, and thicker strands. Apply this product from root to tip for immediate results.
Purchase a tube of Beyond Mascara for only $35 now!
City Beauty wants you to know that it isn't your average beauty company. It carefully formulates its line of products to rejuvenate your skin with the use of collagen-supporting ingredients. It prides itself on being a cruelty-free company and always ensures that its products go through the most rigorous quality testing. City Beauty is also currently offering free shipping for all orders that exceed $50.