Sponsored Article
5 Ways to Make Your Life Easy at Home [With Smart Appliances]
Bring Ease in Your Life With Smart Appliances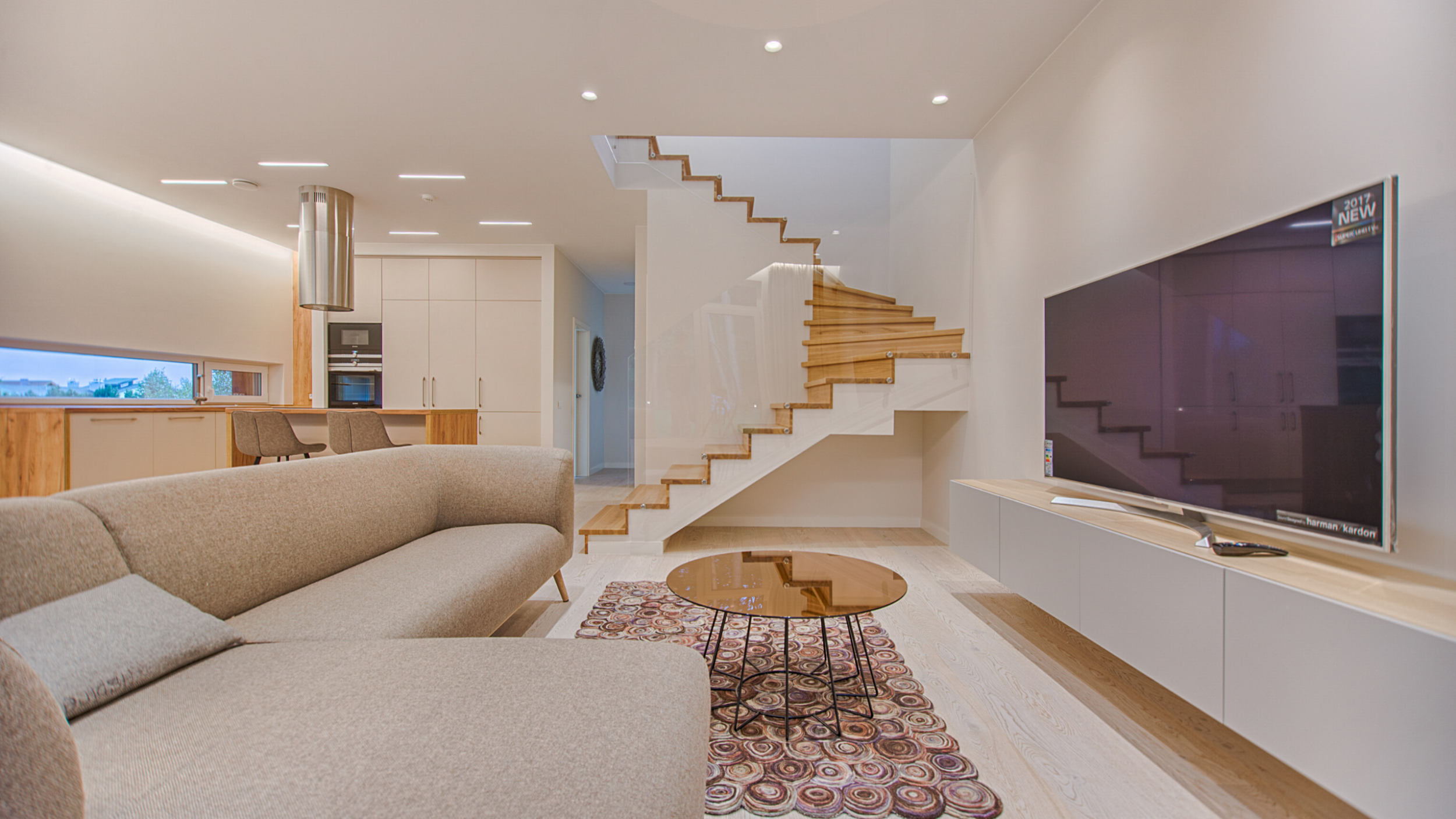 Modern science has evolved greatly when it comes to digitalization and making advances towards improving a common man's lifestyle. Science has made it possible for medicine to gain so much momentum and success to provide us with quick recovery and healthy growth.
Science has also made it possible to make life easy by doing the work for everyone. You don't have to do things you don't want to, now. It has become a life-saving experience to have technology at the tips of our fingers.
A study reveals that 90% of Americans own a smart device that helps them run their house efficiently. Smart appliances are the way to achieve a smooth and sound experience at home.
Smart tools also help you save up to $2,000 in bill payments every year. Isn't that a great thing? It feels amazing not having to pay for those hefty bills that take up a considerable portion of your budget. Using smart technology can enable you to work freer, safer, and faster. You can save up to 30 minutes every single day just by using smart technology. Time is money, indeed!
Life is pretty intense. When you are sitting at home for more than four months because of a pandemic, things may seem hectic. If you had hired maids before the COVID-19 world, chances are you have given them an undefined leave to secure their health interests and yours. Doing home chores is a struggling and completely uninteresting experience when you live alone (or with friends) since you have to clean the house, mop the floor, do dishes, top it off; also, and do laundry.
All these tasks are quite heavy to deal with, and you have no help at home. Even if you are not a person who hires a maid, house chores can still seem troubling because of the post-Corona world; you used to stay at least 10 hours away from your messy home. Eating pizza in bed, leaving crumbs on the sheets, and using your dirty clothes is what most people are doing nowadays. It's not easy to clean the house every day.
Your home is your haven. You spend almost all your hours at home. The way your house looks and feels is super important to have a decent structure in life.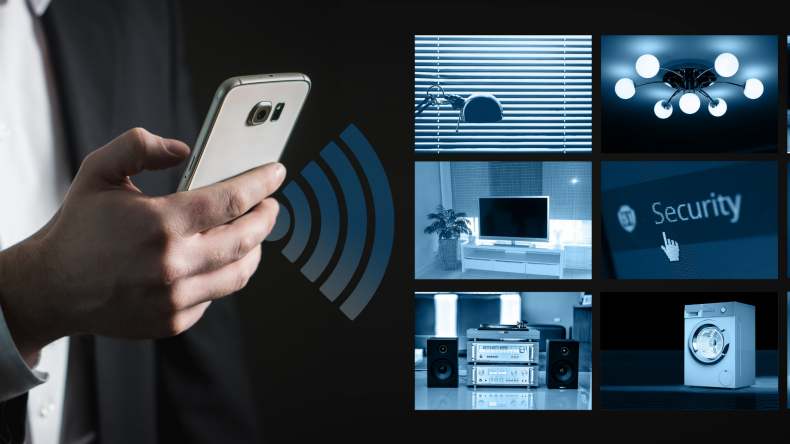 Making your life easy at home is one way to achieve success in your life.
Here are 5 smart home appliances that can make your life easier at home.
1. Smart Irons
See those wrinkles on your shirt? Do they not look disturbing to your eye? For an OCD person, Smart Iron would be the perfect thing to buy to create effortlessness in your life. Smart Iron moves with your touch. It goes wherever you would want it to go. The Iron lifts itself when you release it, so you do not have to worry about scorching your clothes or accidentally leaving them to be burned. Smart Iron has the option to add water in it to produce steam, which helps you iron your clothes better. It can make up to three-way steam, and it has seven steam selections.
Whether your fabric is cotton, jersey, polyester, or cambric, Smart Iron has the fabric selector for every type of material. You can set the fabric selector and iron it according to the requirements of the cloth. It moves smoothly and has a tip on the edge of the Iron to make your experience better with ironing. Since it is a Smart Iron, it has a touch-activated ON and OFF panel. You can relax about mistakenly leaving the Iron open because Smart Iron takes care of that. The machine would not operate without your touch.
It's made to provide people with the comfort of not dragging the Iron across their clothes. It also gives you an excellent opportunity to save 30% of your pressing time. The product comes in various colors, like pink, yellow, grey, orchid, blue, black, and purple.
2. Smart Cooktop or Cooking Induction
Cooking has never been this easy before! Imagine never worrying about turning off the stove or standing hours and hours in heat while sweating till the water drops down your ankle.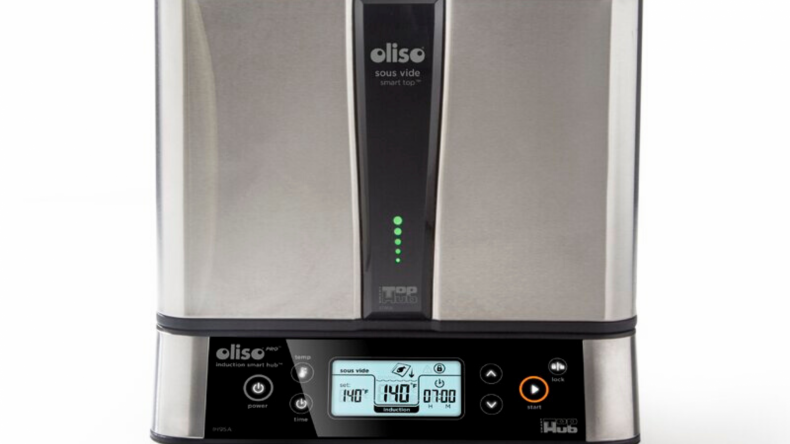 Smart Cooktop has been a blessing in disguise for all the people who do not want to waste their time in the kitchen or who do not have the liberty to cook food for long periods.
Oliso SmartHub + Top is a fantastic product that features two of the basic needs of cooking food. The SmartHub is a powerful burner that can cook anything, from chicken to broth.
A wide variety of sous vide lower temperature food can be cooked in this SmartHub to have the full experience and taste of the recipe. Typically, sous vide is cooked for more than an hour, but with Smart Cooktop and SmartHub, it can quickly be done in just 25 minutes.
The SmartHub can also be synced perfectly with the Cooktop so that both of their temperatures are connected. It also does not require needing battery charging and can work seamlessly.
Another advantage of smart appliances is that they are usually 2 in 1 package. For example, the cooking top can be used to shallow fry the chicken or sear the salmon. It saves you time and energy and makes your life easy.
The product is easy to clean, and you can easily take out the container inside the SmartHub to clean it out. It is also a great way to be clutter-free in the house because all the things are cooked into one Cooktop.
3. Smart Vacuum Sealer
Who would have thought that there is even a machine to vacuum seal your leftovers, huh? You heard it right! Smart Vacuum Sealer is a life-saving product if you are big on recycling and reusing materials.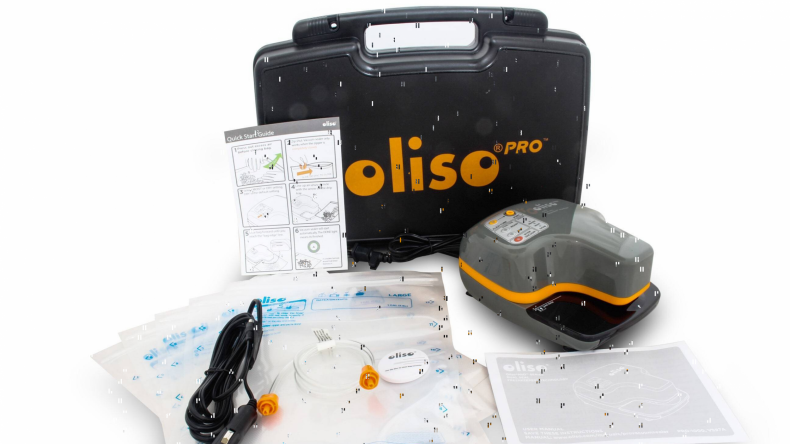 Especially when the world is on the brink of so much chaos, and there does not seem to be any stability occurring soon, it is essential to take steps and do your part to save the environment. Climate change is real, and our coming generations will face trouble due to the landslide, earthquakes, wildfire, and insane amount of extreme weather conditions.
By doing your small part in saving the atmosphere and earth, you can reuse, recycle, and reduce waste. That's where the Smart Vacuum Sealer comes in. It is a great product to save your vegetables, fruits, produce, and any food item. It works like this: you reuse the material, zip it, slide it under the vacuuming sealing part, and the machine seals the bag, and your item is ready to be reused again!
You can use the sealing bags for portioning meals; sous vide cooking, storing seeds and produce for your gardening hobbies, and buying lots of materials in bulk and freezing the meals ahead of time. It is also pretty easy to manage for liquids since the bags are sealed easily, and the liquid does not fall out.
Another plus side of the vacuum sealer is that it vacuums the part of the bag where the material is available. It does not seal the entire front of the pack but makes an incision and seals the vital area. It is also super easy to store since the bag does not take much space in the fridge.
The product received a Madrid Fusion award, an esteemed culinary award in 2011.
4. Compact Iron
I know we have discussed Iron before, but this one comes with a great advantage and edge. The Mini Project Iron is a small iron, specially designed for your home away needs. Stuck in a city for more than a week, and all your ironed clothes are already used? Use the Mini Iron to remove the wrinkles and wear your clothes again!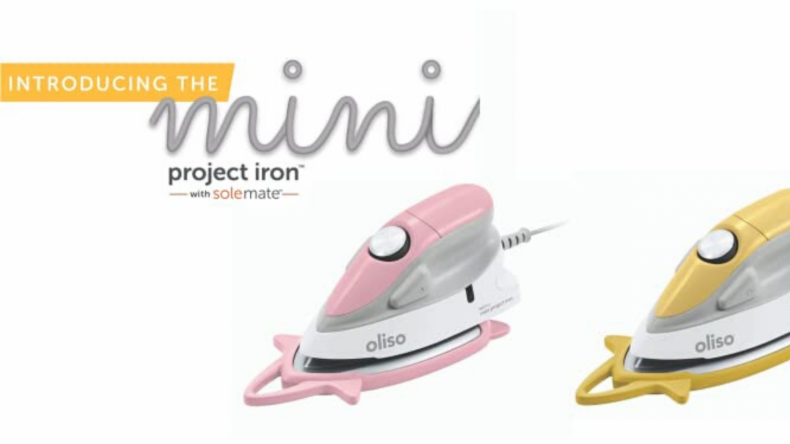 The compact Iron is small in size and more comfortable to carry in your luggage. The Iron comes with a solemate, which takes care of the Iron and does not harm it in traveling. The solemate is made of silicone trivet, and it hugs the Iron perfectly. This product comes in two cute colors; yellow and pink.
You would not have to spend hundreds of dollars on laundry while traveling. Smart appliances have made our lives easier by providing us the solution with ease and comfort.
5. Smart Doorbell
Don't want to get up from a comfortable sitting position and open up your door to check who is on the other side of the door? Don't worry at all! Smart Doorbell has got you covered. With 1080p video cameras that provide top-notch quality, Smart Doorbells are perfect for your smart home appliances needs.
Research reveals that the smart home technology industry is predicted to reach a value of $40 Billion by 2020. 70% of smart home technology customers stated that they are more inclined to buy another smart appliance after they have purchased their first one. That is a massive impact on people's lives that smart devices are leaving.
Gone is the world where we struggle for necessities by making our life hell and doing mundane tasks. Science has covered milestones to provide us a comfortable life, and smart appliances are the way to do it. Having machines like the cooking top, vacuum sealers, smart and compact ironing machines makes a difference.