Sponsored Article
6 Cool Phone Accessories Below $25
These practical phone accessories from PopSockets won't break the bank.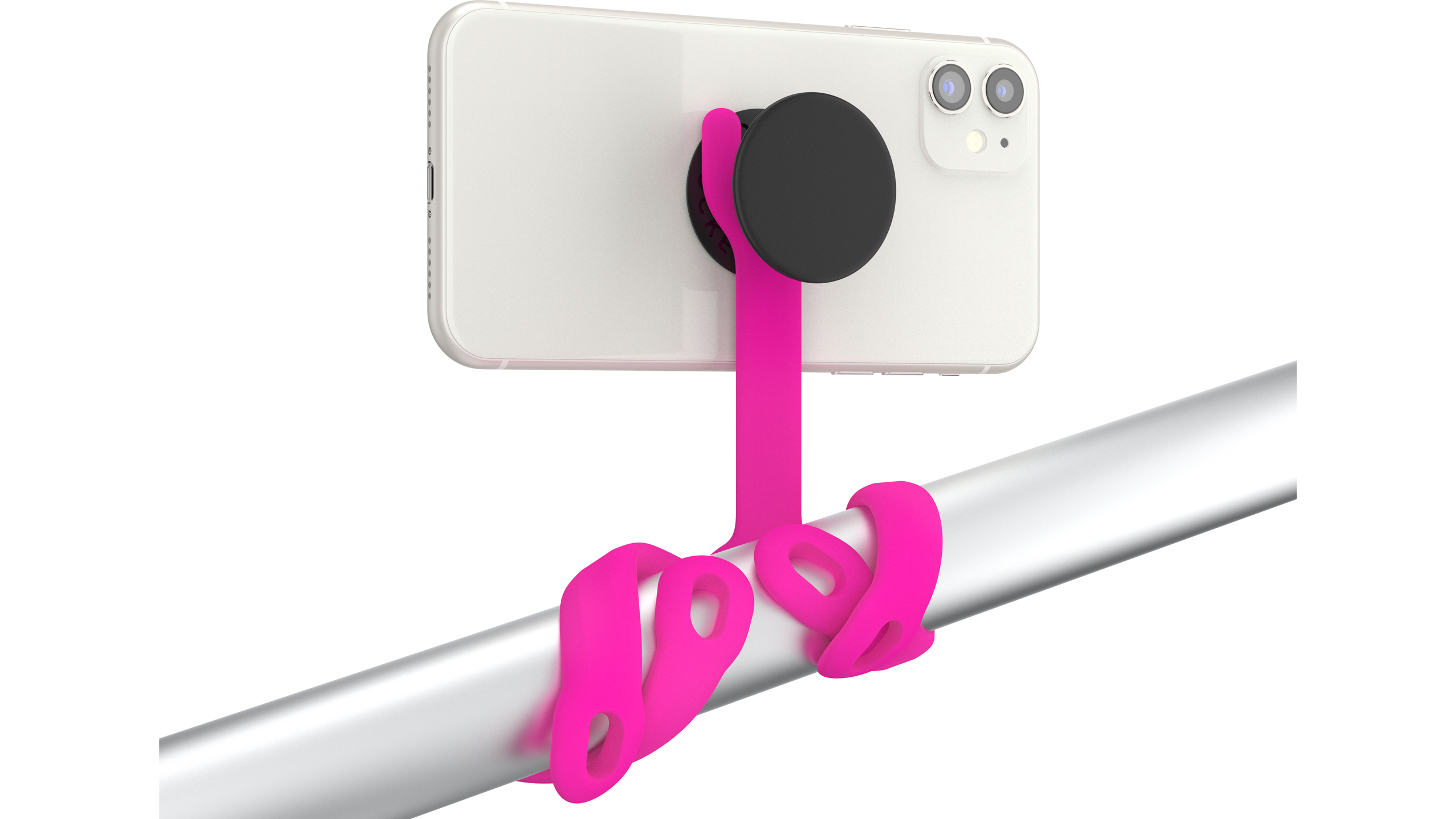 Your phone is an everyday essential—you use it for work, school, travel, entertainment, and leisure. Various phone accessories can level up your phone's functions and potentially improve its life span. A phone case, for instance, can protect your investment and make sure it lasts longer.
Phone accessories have extended to more than just phone cases, though. PopSockets offers many practical and convenient phone accessories that can make your life easier and stress-free. Here are 6 cool phone accessories under $25 that you need to buy before 2020 ends.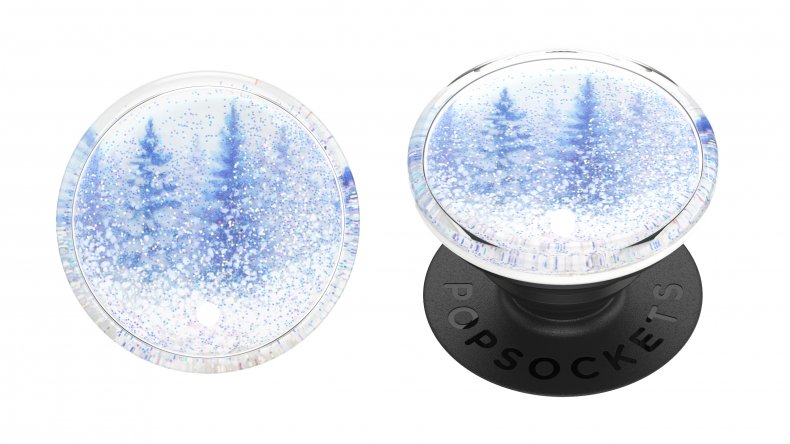 PopSockets PopGrips easily attach and detach to the back of most mobile devices to help keep a firmer and more reliable grip on your phone whenever you use it. Accidental phone drops to the face while scrolling in bed are a thing of the past when using a PopGrip. It sticks to most devices and cases, working best on smooth and hard plastic phone cases. You can also reposition it on your case as needed and it acts as a multi-functional stand when popped out so you are able to watch videos or FaceTime friends hands-free.
A PopGrip is also a great way to add some personality to your phone; just choose one that suits your style best. The fun part is that all PopSockets PopGrips are interchangeable. You can easily swap the PopTop to fit your mood, change your style, or add function to your phone. The PopGrip Tidepool Forest is a must-have right now. Why? It has glitter replicating snowfall that cascades in a mesmerizing fashion whenever you turn your phone - a great conversation starter and a definite head-turner!
Buy this stunning PopGrip now!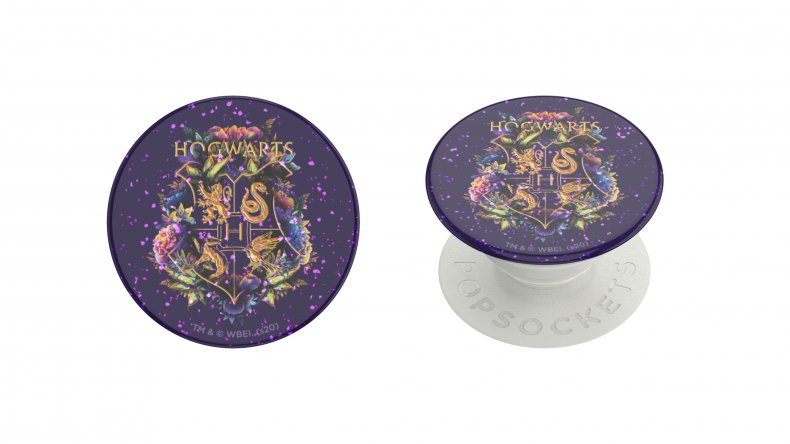 PopSockets also offers fun accessories for everyone in the friend group. Are you a Potterhead or Star Wars geek? From the PopWallet+ Star Wars Darth Vader to this Glitter Hogwarts Floral PopGrip, PopSockets has an extensive lineup of fun options for everyone to choose from.
If you want to show off your love for Harry Potter loud and proud, this is the PopGrip for you. The Hogwarts logo is displayed right in the middle of the PopGrip and is surrounded by a floral glossy print that makes it stand out all the more.
Get 25% OFF PopCulture/Licensed PopGrips with code FAN25 @ popsockets.com! Valid 12/14 - 12/31!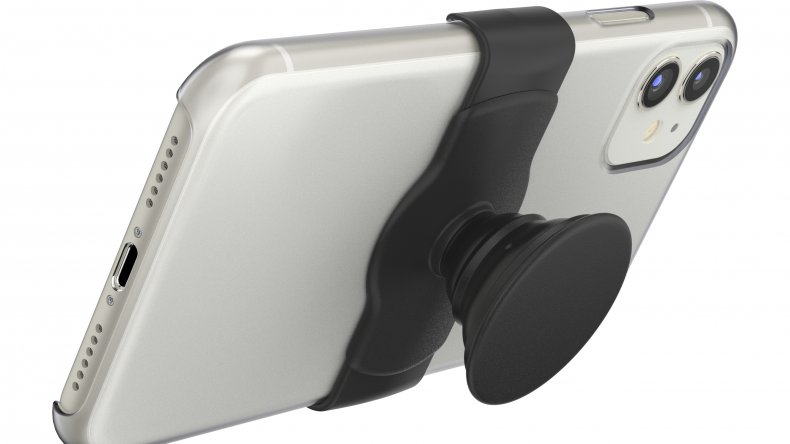 Without using adhesives to stay in place, you can slide this PopGrip Slide Stretch onto your phone with ease for a better grip and more comfortable usage - the base simply clips to your phone or case for maximum utility. It comes with all of the benefits of the original PopGrip Slide, so you can slide it up or down to text or stand your phone in portrait mode and then take it off with no problems at all. The PopGrip Slide Stretch's arms allow users to expand to fit curved-sided phones.
You can also collapse the grip flat and remove the PopTop anytime you want to give your phone an entirely new look whenever you feel like changing things up. Just choose the color that suits your style best and you're good to go.
Choose from a wide variety of colors here!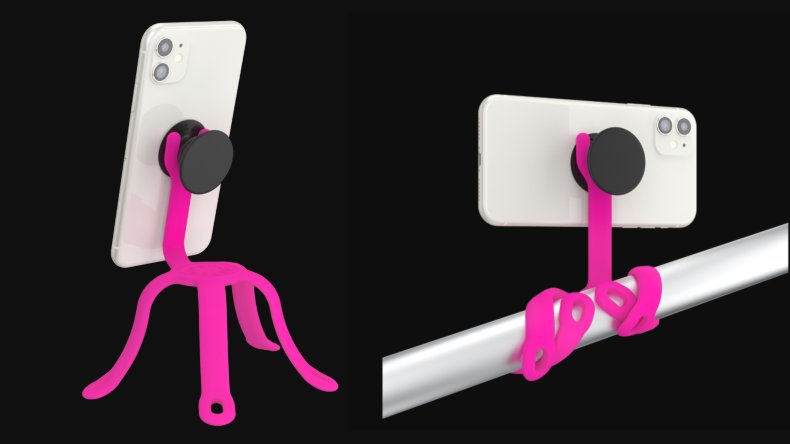 If you're a multi-tasker and try to get more things done during the day, then the PopMount 2 Flex Miami Sunset is the perfect mount accessory for you. This quality phone mount is adjustable and flexible and can be shaped into any position to use while you work, cook, or complete your at-home workout. You can even watch your favorite shows while enjoying a bubble bath or doing your nails.
Since it is foldable for easy transport and storage, you can also bring this mount wherever you go and use it as a tripod to capture content and for on-the-go photography. Take the perfect selfies with your loved ones as you mount it onto railings, street signs, or tree branches with ease. You can also use it as a car mount for hands-free music and navigation.
Order this pretty phone mount now!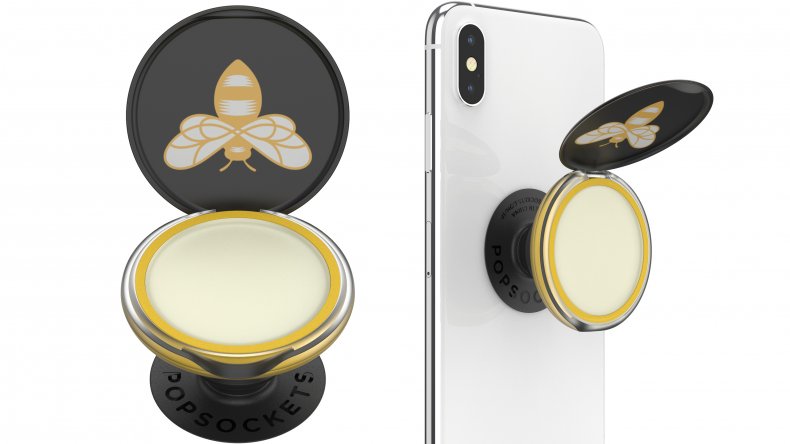 Whether you're spending more time indoors or braving the colder weather outdoors, it's important to have some sort of self-care routine in place. Our lips tend to experience the brunt of winter the most, but why is it that we are always investing in lip balm that we end up losing 24 hours later? PopSockets knows just how important it is to always have lip balm handy and has extended their PopGrips lineup with, PopGrip Lips.
While they offer several PopGrip Lips with built-in lip balm in stores, the PopGrip Lips X Burt's Bees Bee collaboration is a crowd favorite. After all, Burt's Bees is known to produce lip balms that are specially formulated to nourish, hydrate, and moisturize the lips. The Burt's Bees collection consists of six different PopGrip Lips designs that each have a built-in Burt's Bees Original Beeswax Lip Balm. Now, you can take this natural lip balm with you wherever you go so you can moisturize your lips whenever you need to.
Get this sleek product here for only $20!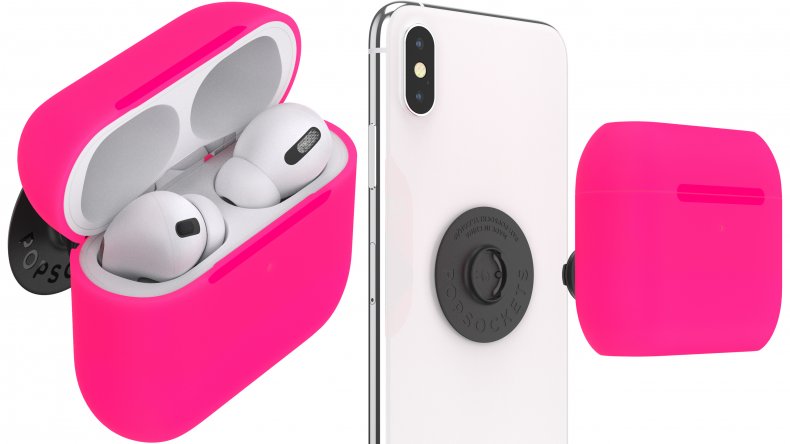 If you have AirPods for your phone, you might want to consider a new colorful case for it. This PopGrip AirPods Pro Holder Neon Pink with Premium Gunmetal PopChain will ensure that you never misplace your AirPods again. The holder mounts right to the back of your phone and even doubles as a grip and stand so you can have a firmer grip on your phone and prop it up whenever you need to.
Although available in a wide variety of colors, the bright neon pink color stands out so much that you'll be able to find the holder with ease, even when it isn't attached to your phone. The color will simply scream out to you from your bag, in your car, or around the house.
Get this bright AirPods holder now!
PopSockets manufactures cute and practical grips, mounts, and a myriad of other phone accessories all at affordable price points. Their mission is to bring fun to the world by offering innovative products that serve a purpose - and they are definitely living up to their mission.
Recognized as one of the Best Companies to Work for in 2020, PopSockets also ranks number two among the Top 5000 fastest-growing companies. Whatever accessories you may need for your phone, they've got you covered!