Sponsored Article
6 Easy Ways to Clear Up Space on Your Mac
Here are some simple tricks to clean up your computer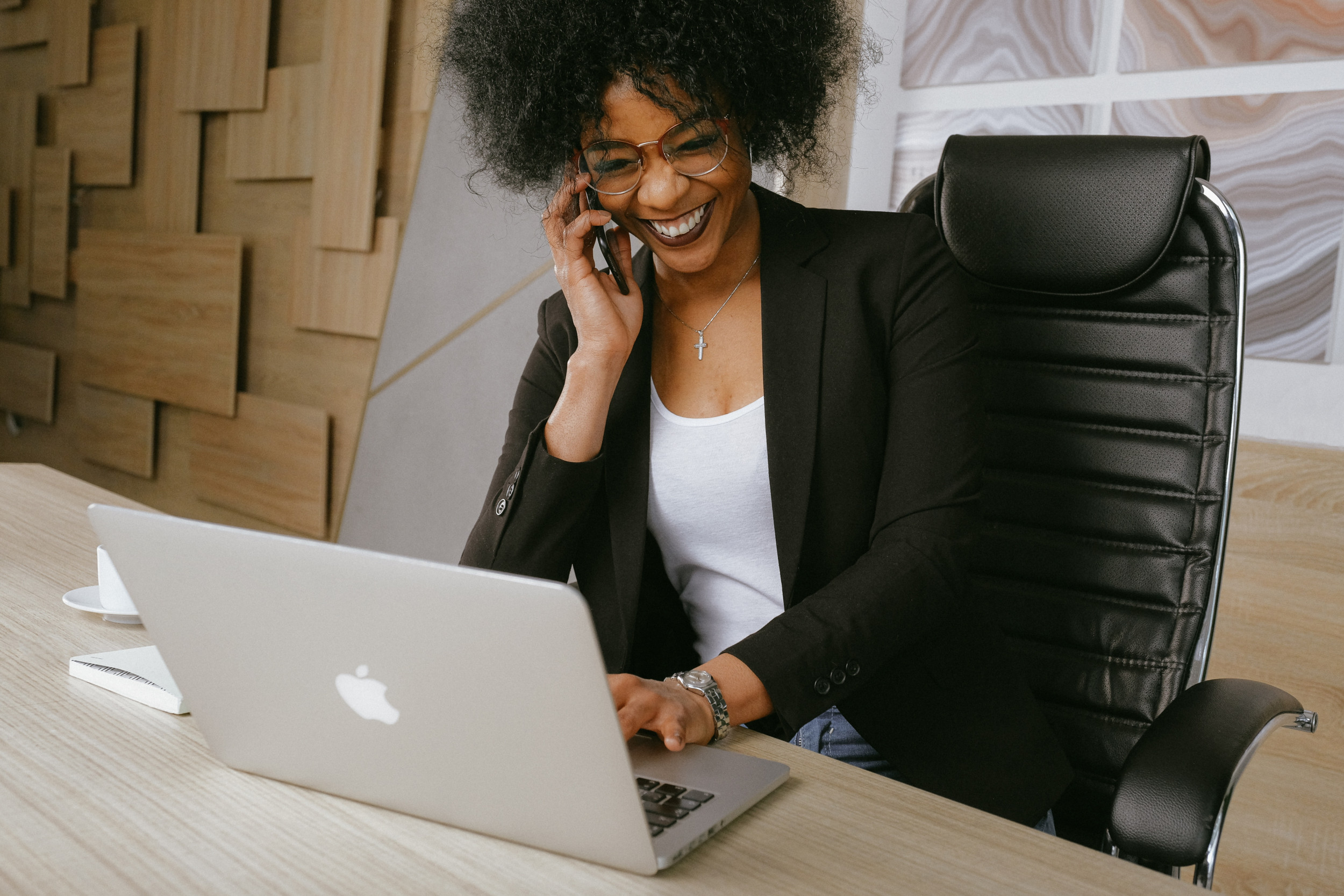 The storage capacity alert - one of the most dreaded icons that can appear on your Macbook. No one ever thinks about how much space they have left until you have to start counting every single megabyte. One obvious solution is to purchase an external hard drive and transfer your files onto the hard drive manually but this can be arduous and time-consuming. There is also the added element of it being external, i.e. easier to lose.
The truth is: you don't actually have to spend a lot of money, if any, to clear some storage space on your Macbook. You don't even have to bring your Macbook to a store. Here are 6 simple tricks that you can do at home to clear some storage space on your computer.
Empty Your Trash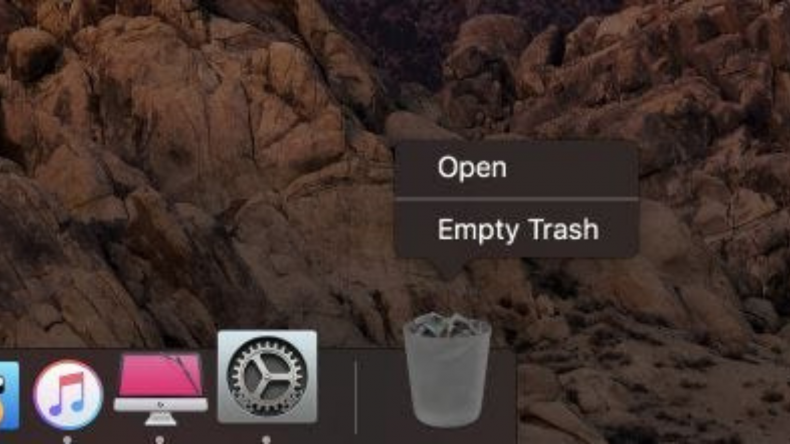 Emptying the trash on your Macbook isn't quite the same as emptying the trash in your house because you can't see when your computer's trash can is overflowing! Unlike other operating systems, when you delete something on a Mac, it doesn't actually get deleted right away. Instead, it is placed in your trash can in case you deleted it by mistake and want to restore it. There could be months or even years worth of useless stuff in that little trash can on your computer and deleting it could free up a lot of space.
Manage Your Storage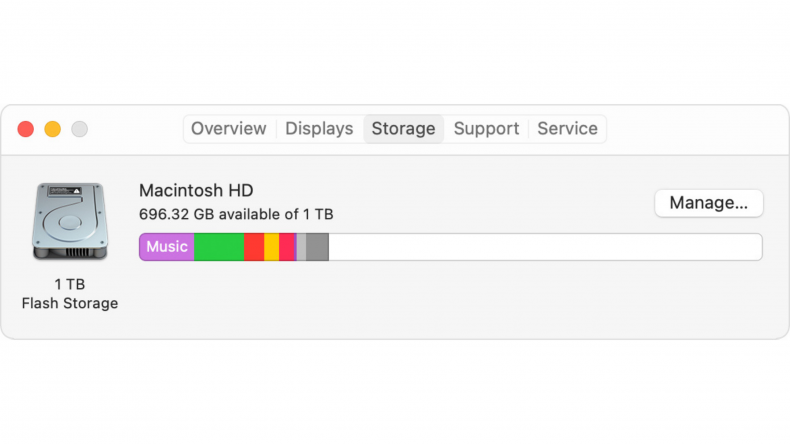 After emptying your trash, it is time to manage your storage, in general. Deciding what to delete and what to keep can sometimes feel like you are watching an episode of 'Hoarders'. Rather than going through every file on your laptop, click on the storage manager from the 'About This Mac' icon instead. Here, you will see every file on your laptop ranked in order of file size so you can easily find the big files that you no longer have any use for.
Uninstall Applications That You Don't Use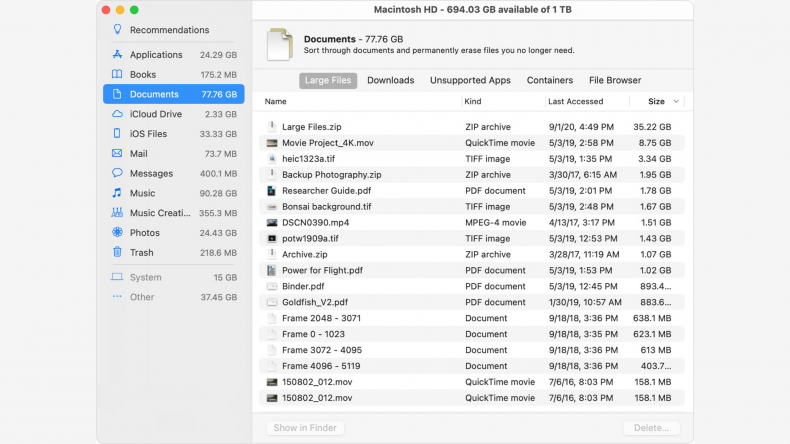 The same thing applies for apps that you don't use. Some may be subscriptions that ran out that you never renewed or apps that you never even used in the first place and are just sitting dormant on your system taking up precious space that would be better suited for more important things.
Optimize Storage and Reduce Clutter
If you don't want to delete the movies you have purchased over the years because you know you will want to rewatch them some time in the future, then you can delete them temporarily. Your operating system actually has a log of all your purchases so you can re-download them whenever you want to. You can also review all your files, find out which ones you haven't used in a while, and delete them at your own discretion.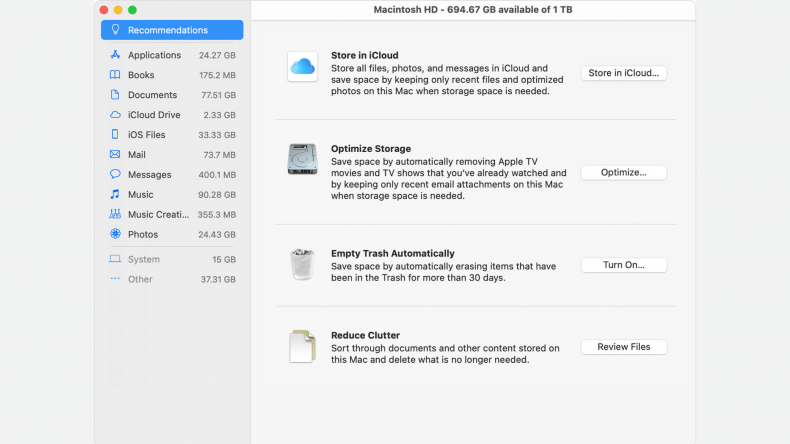 Use Your iCloud Storage
If you have tried managing your files and can't forfeit a whole lot to free up some space, then you can opt to get extra storage space on iCloud. When you upload your pictures or songs to iCloud, you will still have access to them whenever you use your Macbook, even though they are technically stored on iCloud. An extra 5Gb is completely free and an extra 50Gb only costs $0.99 per month.
Clean your Macbook
After years of use, it is not simply the quantity of files that you have on your Macbook that takes up a lot of space. The operating system itself takes up more and more space every time it is updated. Downloading files from the Internet and other sources can leave a lot of tough-to-find excess fat that needs to be trimmed, as well. A cleaning software can find and remove this junk, creating more storage space and making your system run that little bit smoother. CleanMyMac X is specifically designed for MacOS to do just this, and you can download it online for free!
What is CleanMyMac?
CleanMyMac X is a cleaning software that will do all of the above for you and can even make your Macbook run smoother - just as smooth as the day you bought it. It chases junk in all corners of your MacOS, cleaning and deleting outdated caches, broken downloads, logs, and useless localizations. With it, you can remove tons of clutter that lurks in your iTunes, Mail, Photos and even locate gigabytes of large hidden files.
Cleaning your Mac yourself can take hours. With this software, you can do it with the click of a button - no digging through folders and no long instructions. The Mac cleaning tools in CleanMyMac X will trim all the excess clutter and weight in your computer within seconds.
Another bonus feature of using this software is that it will attack any viruses that may be present in your system. It will fight off malware, adware, ransomware, and any other -wares that are specific to macOS. It will instantly remove your browsing history, too, so that you are less susceptible to being hacked from the outside world.
In case you're worried that CleanMyMac X might delete any of your important, personal files, and/or data, don't fret. The software is designed to clean where necessary and delete where necessary. If you want your laptop to run smoothly again without breaking your bank balance, your best option is to use this software.