Sponsored Article
6 Smoothie Mistakes You Make That Are Actually Unhealthy
Are You Preparing Your Smoothies The Healthy Way?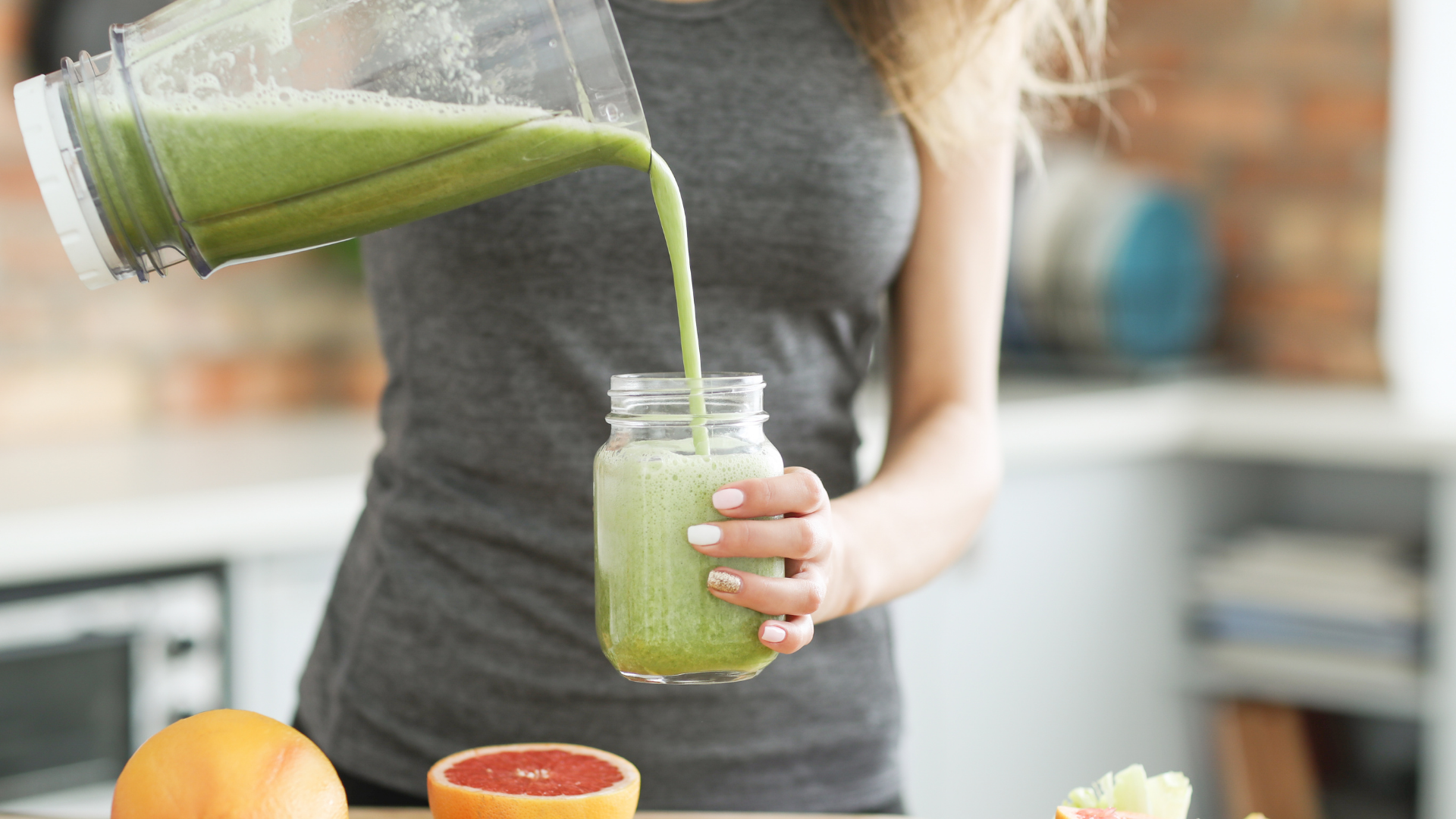 It's important to consult your doctors with any medical concerns, and before making any changes or adding supplements to your health plan.
Smoothies are heaven-sent, especially in the morning. Busy days consist of an easy-prep breakfast, preferably on the go if you're running late, like a smoothie. It tastes good, it doesn't take much time to prepare, you can take it to work, and the most important part – it's healthy! Or is it?
Smoothies are only healthy if you prepare them the right way, meaning that a nutritionist would likely give all of your ingredients a thumbs up. Running out of time in the morning can mean throwing anything you deem a "healthy smoothie ingredient" into the blender, not realizing you're making your body unhealthier by mixing them all together.
If you're running out of time, but you want to ensure that you still stay healthy, we recommend Ready-To-Blend Smoothies by NutriBullet - actual freeze-dried ingredients that barely take a minute to prepare but still give you all the nutrients you need.
For days when you have time to make a smoothie from scratch, here are six unhealthy smoothie mistakes to prevent:
6 Smoothie Mistakes You Make That's Actually Unhealthy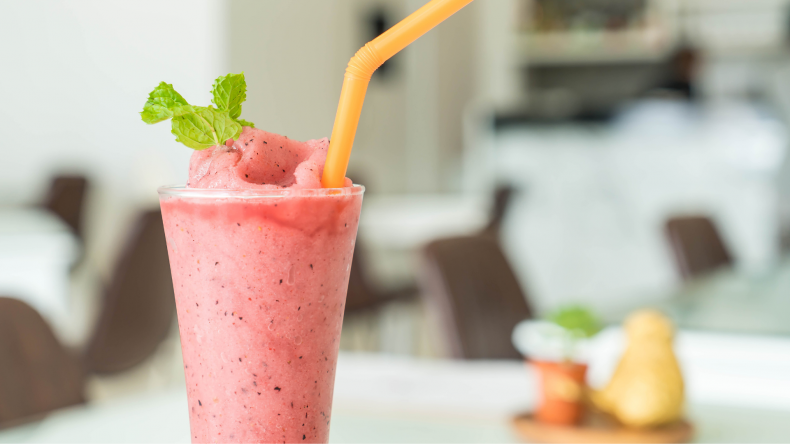 1. Adding Too Much Sugar
The fruits in your smoothie already contain enough sugar to help fuel your body for the day. Maybe you're a sweet tooth, which makes you crave a much sweeter smoothie. Adding any kind of sugar to your smoothie may achieve a sweeter taste, but it will likely make your drink unhealthy. Your blood sugar levels can go haywire because of all that sugar coming into your system. That much sugar can provide a short burst of energy in the early hours of the day, but you will notice how this energy quickly depletes, leaving you feeling sleepy and unusually tired.
2. Not Finishing Your Smoothie Within The Day
Smoothies should always be finished soon after they are blended. Not only is the texture and the flavor going to be less appealing when you leave a smoothie in the fridge for days, but the nutrients are also lost overnight. Drinking a smoothie that has been stored in the fridge for more than a day is basically drinking it without the essential vitamins and minerals that you should have gotten had the smoothie been fresh. Only prep a smoothie when you plan to drink it.
3. Going Overboard On Fruits
Everything has its limit, even the quantity of fruits that we eat. Fruits still contain calories and carbs, so unless you're on a weight gain plan, stick to the appropriate quantity of fruits to maintain your body weight. The rule of thumb when prepping a smoothie for adults is to only add around 1 cup of fruit per smoothie. If you're putting in more than one fruit, balance the quantity accordingly.
4. Drinking Huge Portions
Most blenders come with huge cups, leading some people to fill the whole cup and drink it during the day. This is basically consuming more than your body will ever need, leading to weight gain or fatigue due to excess sugar.
This NutriBullet 600W Personal Blender comes with an 18 oz. short cup for days when you only need to prep a solo serving.
5. Adding Sweet Tooth Toppings
Some enjoy smoothie bowls and add toppings like M&Ms or more dried fruits. This may be tempting to do, more so if you have a sweet tooth. However, if you have already added one cup or more into the blender, adding more as a topping means you would be providing your body with excess sugar. Likewise, you can indulge in M&Ms and chocolates every now and then, but adding this to your smoothie often can also cause health issues in the long run.
6. Using Flavored Yogurt Or Milk
Flavored yogurt and milk both contain empty calories, meaning that you don't get anything else from adding too much of these ingredients in your smoothie other than a sure path to weight gain. For a healthy weight management plan, use non-fat milk, almond milk, or anything similar. Regular or Greek yogurt may also be added in a limited portion to your smoothie, but it is not recommended to put in both yogurt and milk unless you are prepping a dessert smoothie and not a healthy smoothie.
Ready-To-Blend Smoothie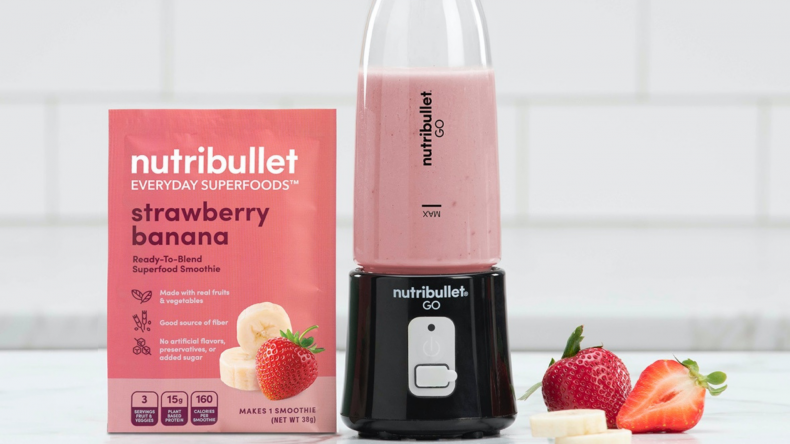 On days when you don't have the right ingredients to make a healthy smoothie, the Ready-To-Blend Smoothie packets by NutriBullet can save the day.
Each Ready-To-Blend smoothie is packed with ideal nutrition through freeze-dried ingredients that have been preserved at the height of freshness. Each pack contains just the right amount of fruits, vegetables, and healthy smoothie ingredients to provide you with optimal nutrition. No gluten, animal products, GMOs, or added sugars are used in NutriBullet's Ready-To-Blend Smoothie packs, which makes them ideal not only for vegans but for everyone else who seeks to maintain a healthy lifestyle.
One pack is a single-serve pouch that is easy to store at home for whenever you need a quick breakfast prep in the morning. Choose from five flavors that will have you looking forward to drinking your smoothie – strawberry banana, seven berries, banana mocha, blueberry almond, and mango pineapple.