Sponsored Article
6 Steps On How To Throw The Ultimate (Virtual) Game Night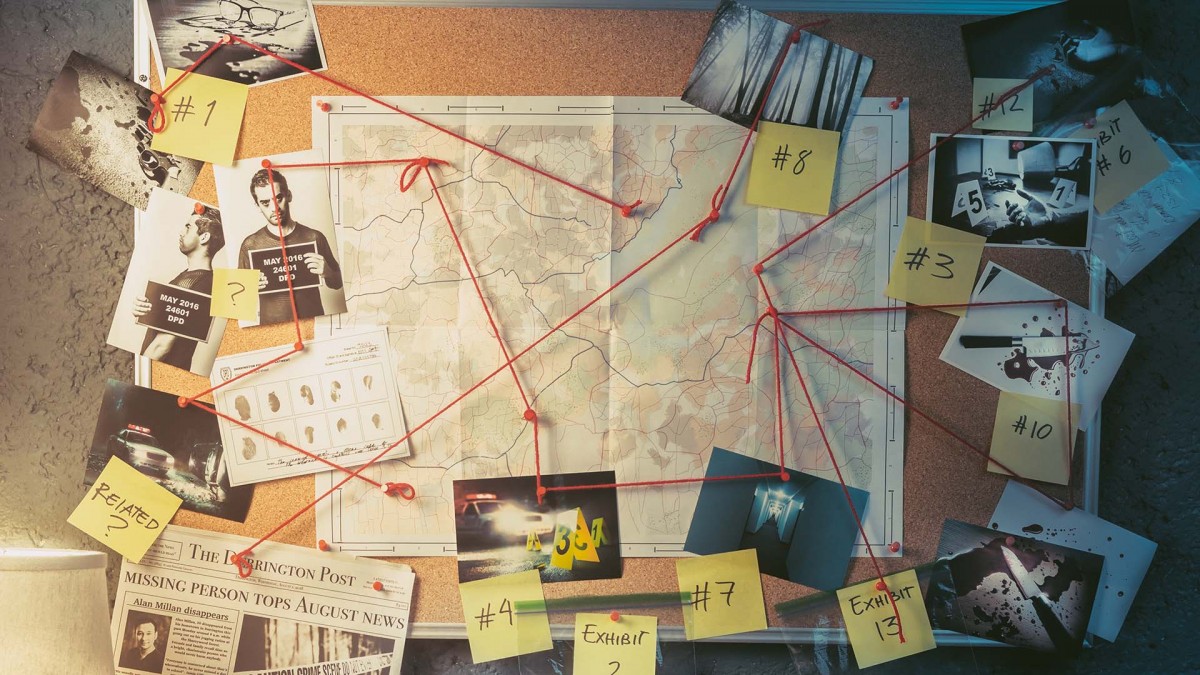 It's been months since we've gone into varying degrees of lockdown, and while we can't currently enjoy nights out, professionally mixed cocktails, or even meet up for trivia nights - it doesn't mean that we can't find ways to have fun at home!
2020 has made us all find new ways connect with each other: online meetups, Zoom drinks, and even virtual parties have become the new Friday night. Another online activity that's quickly gained traction the past few months are online game nights! And sure, Uno, Bingo, Pictionary, or Cards Against Humanity were fun at first, but it's time to try something a little more... exciting?
Hunt A Killer is an immersive murder mystery game that you can play at home. Their boxes are packed with realistic evidence, clues, and puzzles that can transform your living room into a detective-themed escape room. Best part? It can be played alone, with your partner/house mates, or even through online meetups or Zoom calls.
Hunt A Killer is a subscription that tells a T.V. quality story over 6 boxes (they call them "episodes"). Each box is filled with a myriad of clues that you have to piece together in order to understand the character's motivations, identify the murder weapon, and understand the events that led up to a murder. By the final box, you'll close the case and catch the killer! Each box takes anywhere from 2-3 hours, depending on your sleuthing skills, so it's the perfect activity for a game night.
If you've ever thought that you have what it takes to be a detective or if you're ready to take game night to the next level during the pandemic, then Hunt A Killer is exactly what you need in your life. Their boxes include everything you need for the investigation (and longer subscriptions even come with a cocktail book and Moscow Mule cups) but over the course of my subscription, I've learned and improved how I host game nights, even virtual ones. So here are a few tips on how to throw a virtual game nights that you and your friends will never forget:
How to Throw an Awesome Online Game Night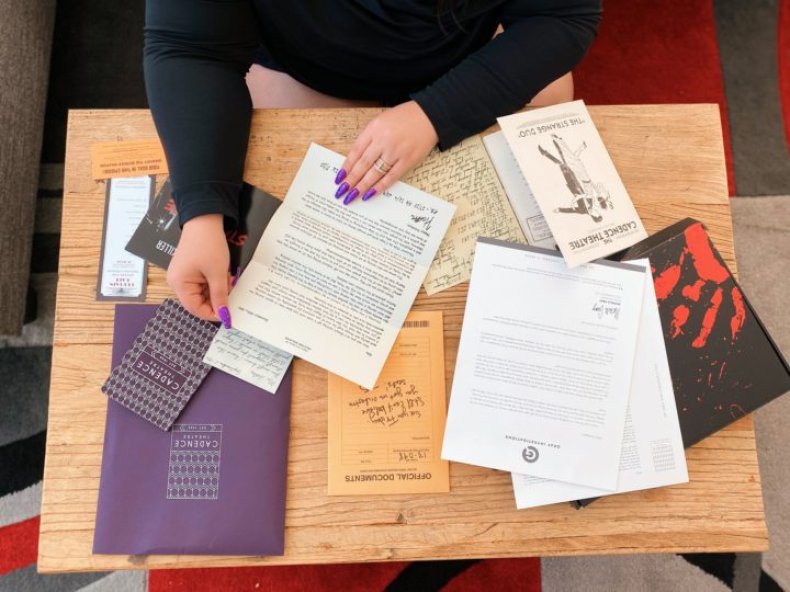 Set a Date and Time
I know, this one seems basic but it makes such a big difference when everyone shows up and is ready to go. So discuss a specific date and time when everybody will be available. It could be after work, on a Saturday night, or even on Sunday for a virtual, murder mystery themed brunch (remember brunch?!). Whenever you choose to do it, what matters is that all of you are together... even it's it's just virtually. One of the greatest things about Hunt A Killer right now is that it is an ongoing subscription. Meaning that my friends and I play it every two weeks, same day, same time. It's so great to have a game to consistently look forward to!
Finalize How Many Players Will Join the Game
Hunt A Killer does not have a minimum number of required players, so feel free to invite your partner, family, close friends, or even your work colleagues. The game is played best with a group no bigger than six, though. The more people there are, the more brains working together to figure out the clues - but bigger groups can get easily distracted so a small group could be just as good at solving the mystery!
Choose the Virtual Meet Platform
Skype, Zoom, or google hangouts, houseparty, discord? There are a lot of these so make sure everyone downloads, updates, and checks their mics beforehand! Many of Hunt A Killer's documents are available online, so people in different places can log in. However, some of the items need to be shown on screen so it's best if the person (or people) who got the box have a good video connection to show off the "physical evidence".
Communicate With Everyone Well in Advance
Ensure that players know what they will need for the game, like a pen and notebook, reading up on ciphers, or even just getting in the right mindset by watching some classic "whodunits". In between each box you'll even receive email updates from your contact that you can forward to the rest of your group. You could also ask them to dress according to the game's theme. If it's set in the 1930s (like the first murder case in Hunt A Killer is), why not raid your closet and dress for the occasion? Dressing up can help set the tone for the night.
Remind Everyone to be Ready With Snacks
Depending on your groups sleuthing skills, Hunt A Killer can be solved in as little as an hour and a half but can go on for much longer. Tell everyone to stock up on snacks as you'll all be needing the brainpower to go through all the high-quality newspaper clippings, police reports, crime scene photos, and more to figure out clues and become one step closer to the killer. A six month subscription even includes a cocktail book with murder-themed recipes, so maybe send over some cocktail recipes so everyone can get in the the mindset of an old school P.I.
Tap Into Your Inner Detective
Murder themed cocktails aren't the only way to get in the zone. I'd already watched (a lot) of true crime documentaries but Hunt A Killer took me down a "murder mystery rabbit hole" and I ended up watching Knives Out and binging Sherlock. Hunt A Killer tells an awesome story so picking up tactics definitely helps - I made sure to recommend these to my co-detectives so we were all ready to start the investigation.
Now that you're all set, all you have to do now is make sure you've already got your first Hunt A Killer mystery box! Right now, if you sign up for their longest subscription you even get a bonus case called Ghastly Manor.
So, what are you waiting for? Subscribe now, put on your detective hat, and enjoy the best online game night with Hunt A Killer.