Sponsored Article
6 Tips to Prevent "Maskne"—Mask-Induced Acne, in the COVID-19 Era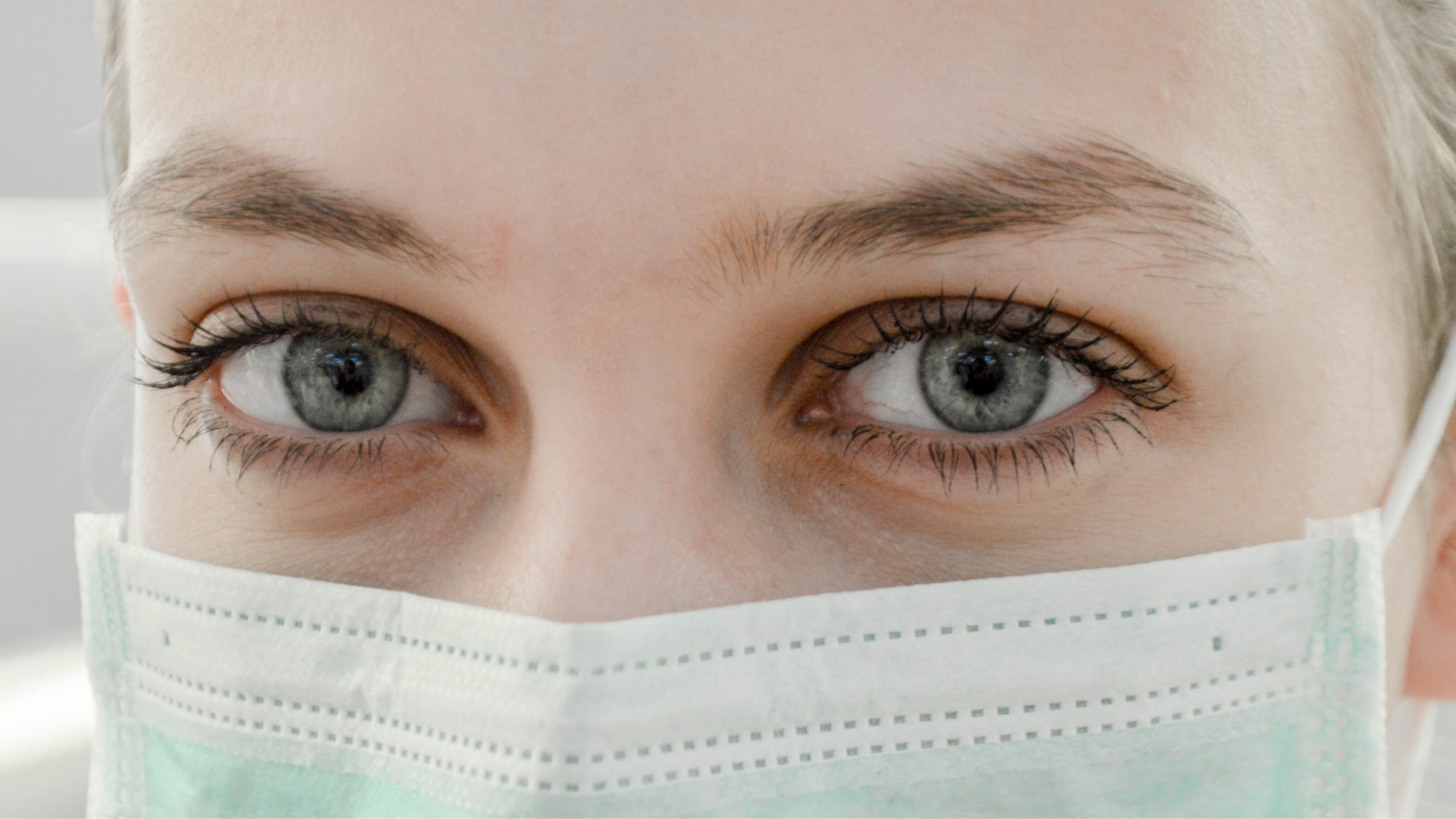 Let's face it, 2020 has not been the year for clear skin (that we all hoped back in 2019!), due to all the anxiety, stress, and absolute chaos it brought us since the very beginning. Apart from the worry wrinkles that have become permanent on our foreheads now, there's another skincare catastrophe caused by COVID-19 that is doing the rounds these days. "Maskne"—the acne breakouts that happen under your mask, especially around the mouth and jaw, are becoming more and more common among people.
Important: Before we dive into possible ways on how to prevent "maskne", it is important to note that not wearing a mask is not an answer to this problem. Both the Centers for Disease Control and Prevention (CDC) and the WHO recommend the use of masks in public as a protective measure. Evidence is clear that a properly worn mask can help prevent the spread of COVID-19. So, wear your mask!
There are several reasons as to why maskne occurs. The friction between the mask and your facial skin can cause inflammation which leads to clogged pores. When wearing a mask for long periods of time, the perspiration and the accumulated dirt can also lead to acne. When you wear a mask covering your nose and mouth area, your out-breath creates a warm and moist environment that can lead to irritation and bacteria growth, especially if you are wearing an unclean face mask.
Taking all these into account, it is fair to say that masks come with plenty of skin problems. However, with a little bit of preparation and the right skincare products, you can prevent these problems and also cure any maskne that you may have already developed.
How to Prevent "Maskne" Breakouts
Tip 1: Use a Clean Mask
Wearing a dirty mask goes against its entire purpose, and it is a primary reason for breakouts. If you wear disposable masks, remember to safely dispose of them after use and wear a new one each time. When it comes to reusable masks, cleaning and disinfecting them properly after each use is an important part of wearing them.
Always keep a few extra masks with you to rotate when you wear reusable masks. After machine washing, use hot water and a good disinfectant to sanitize your mask. Use the highest dryer setting to dry, and hang them in direct sunlight at least for an hour since the ultra-violet light from the sun can kill pathogens effectively.
Tip 2: Cleanse, Tone, and Moisturize Your Face Before Wearing the Mask
Starting with a proper clean slate in the morning is always recommended when it comes to skincare. Before you wear your mask, use a gentle cleanser to wash off any excess sebum, impurities and oil buildup on your face from the night before.
Use an alcohol-free toner to hydrate skin and tighten your pores, adding an extra level of protection against the clogging of pores. Then, use a protective hydrating moisturizer to seal everything in.
Use Artnaturals plant-based Cleansers, Toners, and Moisturizers

to clean, hydrate, and soothe your skin, protecting it from any irritations caused by the friction of wearing a mask. (100% No-Risk Money-Back Guarantee!)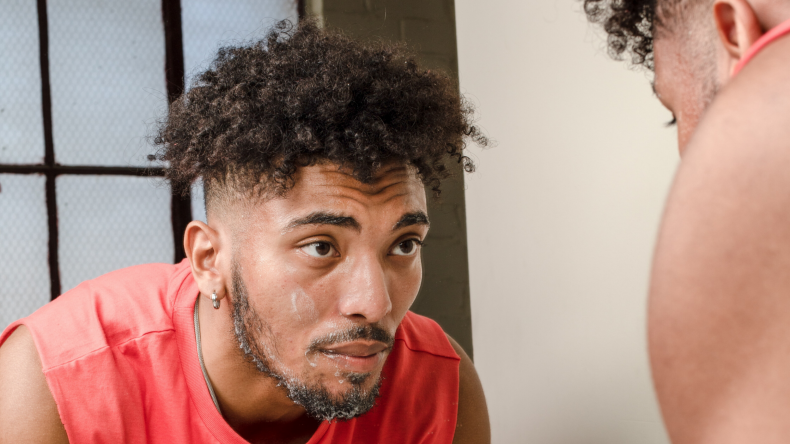 Tip 3: Wear Minimal Makeup
Due to the oils and emulsifiers in makeup, most of them tend to clog pores if not removed well. This effect can worsen under a mask. Therefore, the best approach is to be very minimal when it comes to makeup if you tend to wear a mask for prolonged periods at a time. However, wearing makeup is a soothing activity that brings joy in the morning. Therefore, it is perfectly fine to wear some lipstick and mascara even if no one else but yourself sees it, as long as it makes you happy!
Tip 4: Develop a Good Nighttime Skincare Routine With Double Clean

sing
After a long day of wearing a mask and fighting an invisible enemy, what your skin needs is an impeccable cleansing so it can finally breathe and rejuvenate itself. Double cleansing is a highly effective cleaning method popularized by Korean skincare—widely considered as the gold standard of skincare by many.
The concept of it is very simple, use an oil-based cleanser to breakdown any dirt and makeup on your skin, then use a water-based lathering cleanser to deep clean the pores. Double cleansing allows your cleansing products to penetrate deep into your pores, without dehydrating your skin in the process.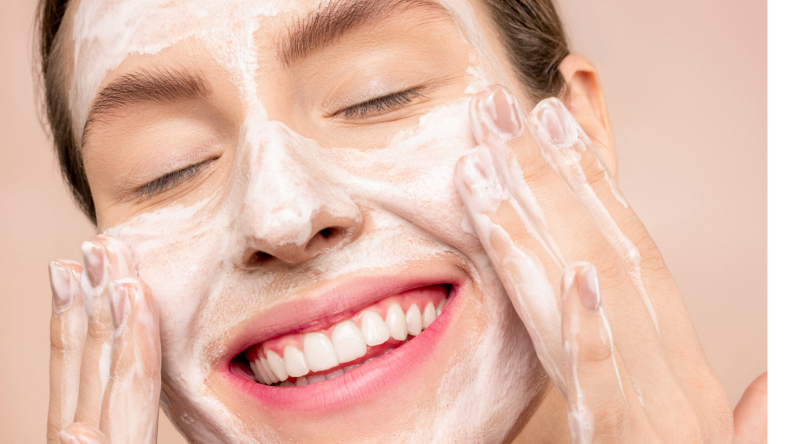 Tip 5: Use a Good Hand Sanitizer
Even without the masks, touching your face with dirty hands has always been an acne trigger that we tend to overlook. For most of us, it happens unconsciously as a habit. According to a 2015 study, we tend to touch our faces around 23 times per hour.
In the era of COVID-19, washing your hands regularly and avoiding touching your face is important to protect yourself against the virus as well. If you find it hard not to touch your face, a good solution is to keep a good hand sanitizer with you and sanitize your hands regularly.
Use an Artnaturals Hand Sanitizer

infused with Aloe Vera, Vitamin E, and Jojoba oil to keep your hands germ-free and moisturized at the same time.
Tip 6: Reduce Stress and Get a Good Night's Sleep
Last but not least, ongoing stress and not getting enough sleep can trigger breakouts and also make any existing skin issues worse. Studies show the COVID-19 pandemic has severe effects on insomnia and other psychological symptoms. Anxiety, worry, insomnia, and acne breakouts create an exhausting circle that can seem impossible to get away from.
Therefore, during these difficult times, it is important to focus on self-care and be kind to your body and mind. Slow down your body and give your mind the time to process the storm of worrisome information that keeps on coming at us. Communicate with your friends and family. Develop a healthy diet and sleeping habits.
The entire world is going through this stressful time together. However, just like the old Persian adage aptly mentions, "this, too, shall pass!"(It might pass like a kidney stone, but it will pass!) Until then, wear a clean mask, do your skincare, keep your loved ones close at heart, and stay safe!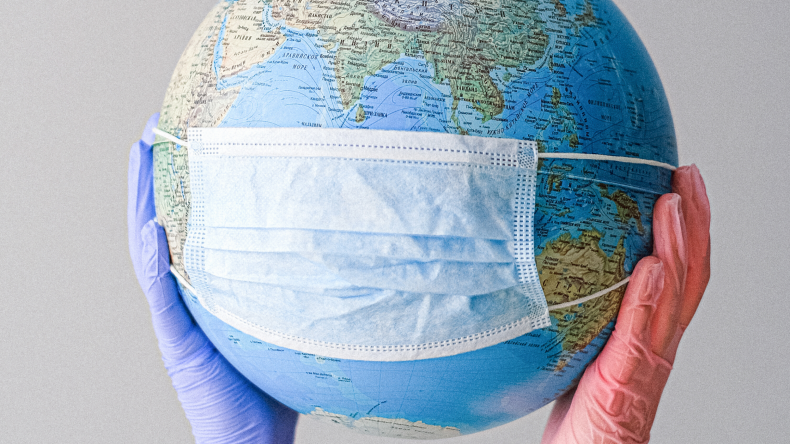 The contents of this article is for informational purposes only and does not constitute medical advice. It's important to consult with your medical providers and the CDC before making any medical decisions or changes to your health plan, particularly with regard to COVID-19 and its variants.