Sponsored Article
6 Ways This Amazing App Helps People Manage Their Diabetes
Here's An App That Will Help You To Keep Your Diabetes In Check
Having type 2 diabetes is not a walk in the park. When you first get diagnosed, you need to closely manage your blood sugar levels and change your eating and exercise habits. And if you're a busy bee, managing your diabetes can be stressful and overwhelming. With a hectic schedule, you can also easily forget to check your blood sugar and stay active. Did you know that around 34 million Americans have diabetes, and the numbers are steadily growing yearly?
Living with type 2 diabetes is not easy. Luckily, more and more smartphone apps have been introduced to the market to help manage it. The good news is, there's an app that will come in handy, especially during busy days. If you're looking for an app that will help you to keep your diabetes in check, the MyDiabetes app might be what you need to power through your diabetes. Here are six ways this fantastic app will help make managing your diabetes easier!
1. It Provides Healthy Meal Plans
Sometimes tracking your food isn't enough, especially when you're eating take-out. But the downside of cooking your own food is that you can run out of ideas fast, especially when trying to brainstorm diabetes-friendly recipes. MyDiabetes provides you with a simplified grocery list to help you shop healthy. It comes with your own personalized meal plan, which is determined by a 60-second quiz created by experts. It will also provide a guided meal plan that you can easily prepare with all the ingredients in your grocery list. If you aren't happy with the recommended ingredient, the app has an assistant that will give you the option to switch it to your preferred food item.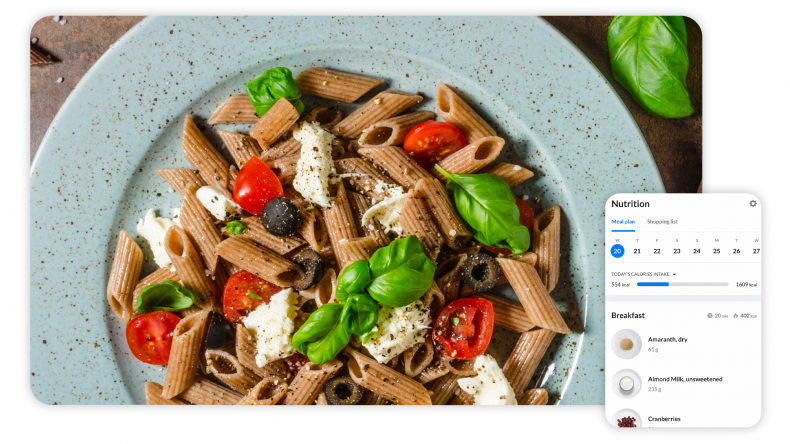 2. It Keeps You Active
More often than not, people tend to skip their workouts because they don't want to spend on gym memberships or they don't have the time. But if you have a few minutes to spare, you can easily get a quick workout done in the comfort of your home with the MyDiabetes app. Say goodbye to expensive gym memberships - the app has over 700+ workouts to choose from.
3. It Includes A Progress Tracker
When you have diabetes, you'll be given a diet, workout plan, and medication list. Tracking these and actually following them can get overwhelming. But with the MyDiabetes app, you can effortlessly log activities and get a full overview of your progress. Stay on top of your glucose level, Hba1c, weight, steps and water intake, meals, and workouts.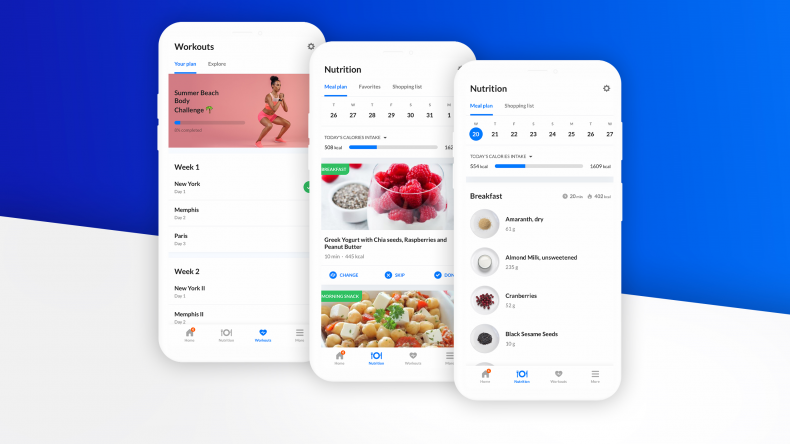 4. It Helps You To Manage Your Sugar Level
If there's anything you really need to track when you have diabetes, it's your glucose level. Regular blood sugar monitoring is crucial when managing type 1 or type 2 diabetes. On the MyDiabetes app, you'll be able to track your blood glucose per mealtime and even track medical intakes such as insulin, metformin, and other medications. Having this feature where you all the information will make it much more convenient for you to see patterns in your condition.
5. It Tracks Your Blood Pressure
Diabetes is known to increase a person's chances of experiencing high blood pressure. Keeping track of your blood pressure is key to controlling your condition. Luckily, the MyDiabetes app allows you to make sure that your blood pressure is at bay and that you are not overdoing yourself with the workouts and the food you are eating.
6. MyDiabetes Academy
Living with diabetes won't be easy, and you will want to learn as much about your diagnosis. With all the information online it's hard to find reliable resources. Which is why the MyDiabetes Academy houses programs that will help you manage diabetes. It covers five areas - Understanding Diabetes, Carbohydrates, Healthy Lifestyle, Physical activity, and Psychological Support. It comes with simplified lifestyle interventions and solutions that will help you lower your blood sugar levels.
Using the MyDiabetes app to manage your type 2 diabetes has many benefits, and these are just a few of them. Living with diabetes doesn't have to be difficult, especially when you have an app that will keep you motivated to manage your blood sugar levels. Whether it's keeping logs of your food, finding new diabetes-friendly recipes, or staying active, the MyDiabetes will definitely make it easier for you.
Start your tracking your diabetes today with a personal assistant and take the MyDiabetes 60-sec quiz here.