Sponsored Article
The Ultimate COVID-19 Stay-at-Home Guide: 60 Things To Help You Survive The Lockdown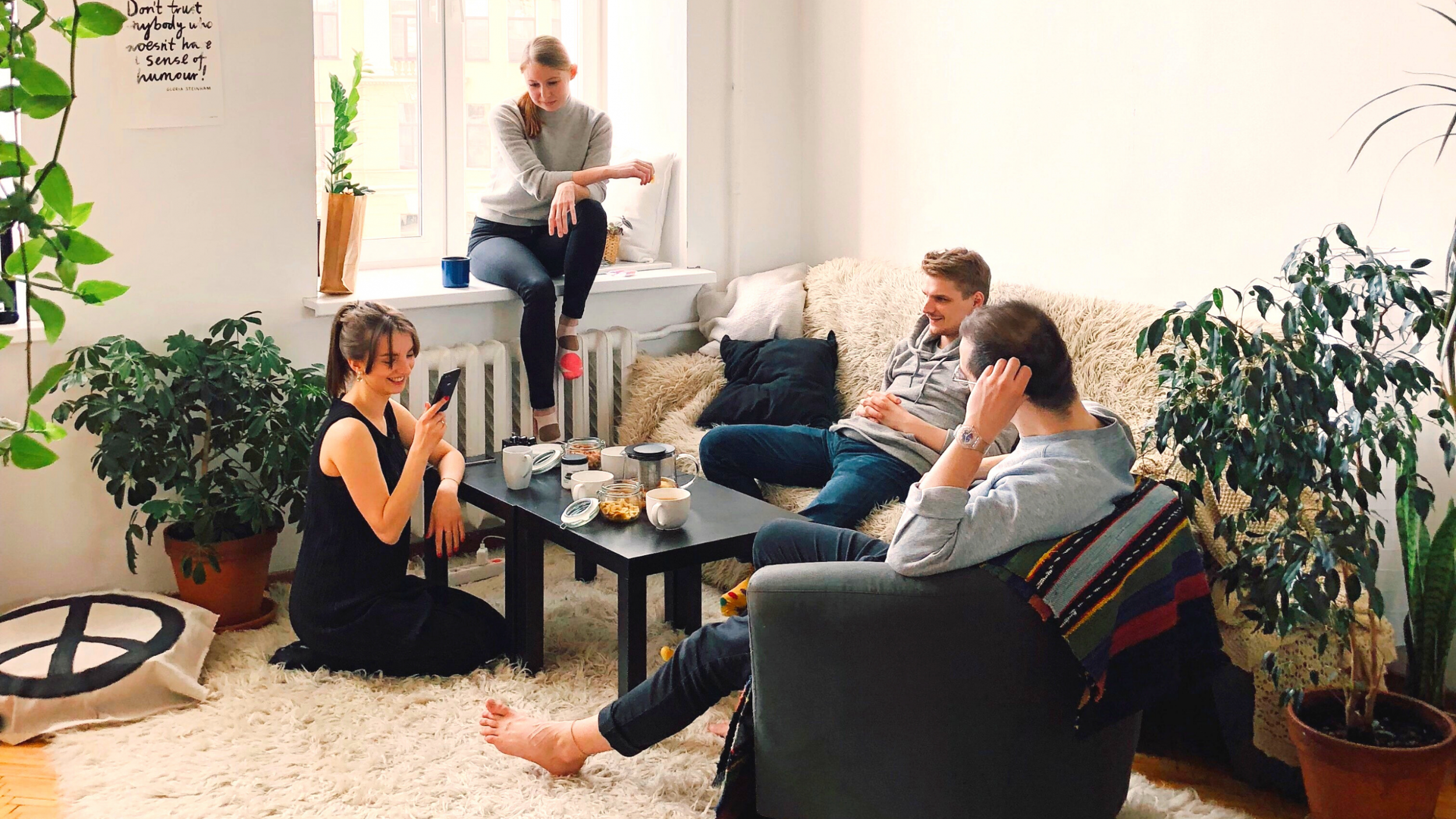 The coronavirus outbreak has forced most Americans to stay indoors and avoid the currently not-so bustling outdoors. For the first time, mom is asking kids to stay at home; the City that Never Sleeps is taking a much-needed nap; no one's enjoying the shimmering golden sunsets of California; and most importantly, people have given much appreciation for toilet paper.
About 95% of the U.S. population (306 million) is under some form of lockdown. Adventurous, outgoing America is staying still.
But the indoors isn't that bad! Staying at home can still be fun, entertaining, efficient, healthy, and educational with this Ultimate Stay-at-Home Guide to COVID-19.
Keep Yourself Entertained
Who says lounging at home is boring? These services will keep you laughing, crying, screaming, and cheering out loud during the lockdown. Exhilarating, we'd say!
Hulu - Hulu offers you access to all your favorite movies and shows, and 60+ live T.V. and On-Demand channels all in one place. It also has exclusive series and Hulu Originals, like Reese Witherspoon and Kerry Washington's fiery "Little Fires Everywhere." Still not satisfied? Bundle Hulu with Disney+ and ESPN+ for only $12.99/month.
FuboTV.com - Stream and record the sporting events around the globe on your mobile device or computer. FuboTV offers the most comprehensive range (we mean it!) of live channels available -- 100+ channels in 4K Ultra H.D. and HDR. It also has embedded sports betting data.
TVG.com - You can enjoy the thrill of horse racing and betting while social distancing at the comforts of your home. Choose from over 150 tracks worldwide, with daily expert insights to help you gain an edge over the competition.
GlobalGolf.com - Golf is one of the best social distancing sports right now -- you only need your club and the course, and you're good to go. GlobalGolf is committed to supplying all your golfing needs despite the lockdown. The service ships straight to your home and promises increased sanitation standards at its facilities.
Nord VPN - NordVPN is making your internet browsing habits at home more secure. It keeps your internet activity safe from hackers and malware, especially if you're working from home. Can't access sites in another country? NordVPN has your back! Encouraging you to "stay home and work safe," NordVPN is offering 70% off its services for personal use.
Stay Fit and Healthy
Yes, we know -- staying at home has forced you to open the fridge and cupboard more often than needed. You've probably had more potato chips and ice cream in a month than you've had all of last year. Don't worry; it's not the end of the world (nor the lockdown). You can easily stay fit and healthy -- mind, body, and soul -- with these apps and services.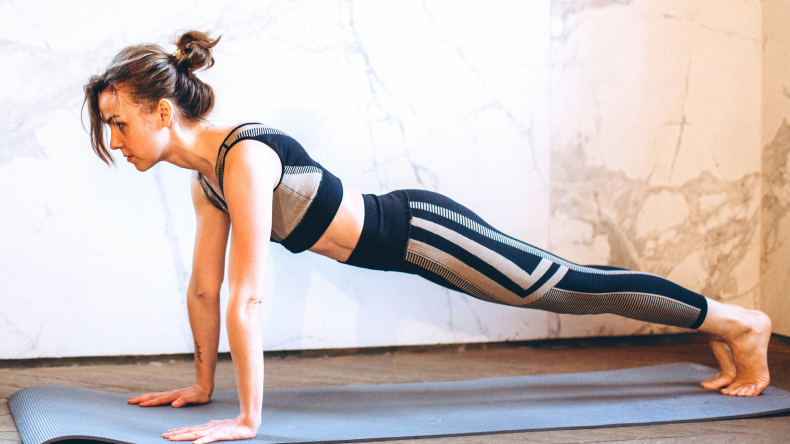 HealthyWage - Weight loss is a challenge. But beating this challenge can win you up to $10,000! HealthyWage gives you a chance to earn while shedding the unwanted pounds. Join challenges, lose the most weight, and collect the jackpot. Don't tell us money isn't the right motivation, especially when you're stuck at home.
Phen375 - Phen375 suppresses your appetite, reduces your cravings, and increases your ability to burn fat. With Phen375, you won't have to wake up at night, longing for that chocolate cake. It also comes with scientifically-designed diet plans and exercise routines to help you burn even more fat. Get two free bottles when you order today.
Noom - Noom isn't your usual diet app. This health service is designed to help you lose weight and keep it that way. It shows you how to shed the pounds sustainably without going through extreme diets -- it's all about the simple but effective lifestyle changes without starving yourself. Noom offers a free 14-day trial.
BlinkHealth - Need prescription meds but can't leave the house? Blinkhealth's got you! The service works with doctors and pharmacists to get your prescription drugs delivered at your doorstep for free. BlinkHealth also offers discounts on a range of medications.
Organifi - No better time to boost your immune system than now. Organifi offers a range of organic superfoods that detox, energize, and relax -- from its famous green and red juices to teas to supplements. All products are vegan, gluten, and dairy-free and are Keto-friendly.
Built Bar and KIND - These aren't your typical protein bars. Perfect for snacking or post-workout, Built Bar and KIND can pass as delicious desserts without the guilt. These chocolatey and fruity bars are sure to give you energy and can be shipped right at your doorstep.
ZQuiet - The coronavirus pandemic has been causing a lot of people sleepless nights. Don't let your snoring keep you and your family up too. ZQuiet's anti-snoring mouthpiece and snore canceling earbuds are sure to give you and your S.O. a good night's sleep.
Hear-Better - Wondering where you can get hearing aids in the middle of a business lockdown? Wonder no more! Better-hear.com is open for business and still offers its top hearing aid technology.
Candid - Skip the dentist visits, Candid offers precise teeth alignment treatment with remote orthodontists monitoring. And because of the pandemic, Candid is offering its' Starter Kit at 50% off so that you can start your journey to straighter teeth at home.
23andMe - From learning about your health to learning about your ancestry, 23andMe's DNA genetic testing and analysis allows you to learn about things you never knew about yourself.
Healthy Hand Sanitizer - Sanitizers are a necessity now more than ever. If your not-so-friendly supermarket ran out of hand sanitizers, fear not, Remedi Pure has a range of sanitizers that follow CDC recommendations and kill 99.9% of bacteria. Stock up and have it shipped to your home.
Texas Superfood - Get all the nutrition you need to boost your immune system in one capsule. Texas Superfood's products are formulated to give your body the nutrients and benefits from vegetables and fruits. Boost your brain and energy for a healthier you.
Subzero Masks - Face masks are now a necessity. Some states require people to wear masks in public. You can stay COVID-19 safe in style with Subzero Masks. These washable and reusable masks feature two layers of filters to protect from air contaminants. For every mask you buy, one mask will be donated to at-risk individuals.
EHarmony - Whoever said staying healthy only meant the body? The mind and the heart have to be in good shape too. EHarmony will help you stay active in the dating scene. The service applies scientific research to find your compatible match. You just might discover a stay-at-home partner.
LoveHoney - With so much time in your hands, there's no better time to spice your sex life. From sexy lingerie to sex toys, LoveHoney has everything you and your partner need. Into bondage? They got that too! It's committed to spicing up your life amid the pandemic. Shop online, and they'll ship to your door.
AdoreMe - Being stuck at home means you can avoid wearing bras, but that doesn't mean you can't shop for new ones. AdoreMe is a subscription service that offers designer lingerie for less. Choose from a curated selection of lingeries monthly. You can also skip the month (for store credit) or cancel your subscription at any time. AdoreMe serves women of all shapes and sizes too.
Enjoy Delicious Meals at Home
Being forced to stay at home, this is the best time to bond with family over good food and drinks. Some restaurants and stores may be shut down, but these services can deliver right at your doorstep.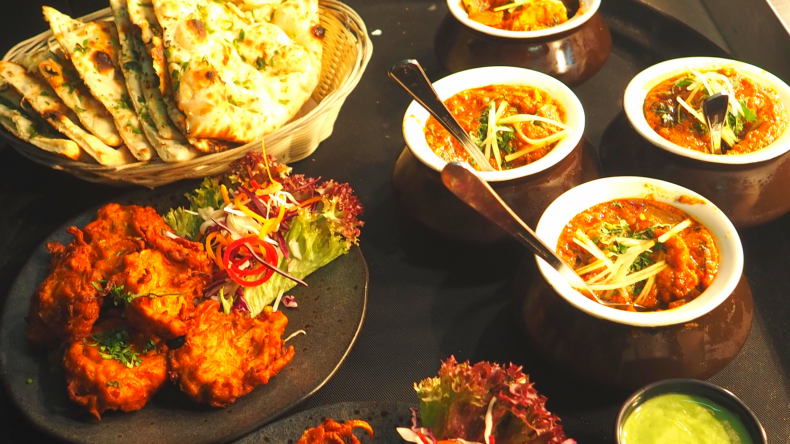 Firstleaf - Remember when all you wanted was a lazy night at home with a bottle of wine? Now, you've got what you wanted! And Firstleaf can take care of the vino. Firstleaf is a wine club that curates a personalized shipment of wines based on your preference. It ships six bottles every one, two, or three months and uses an algorithm, so all wines are exact to your taste and liking.
Snake River Farms - Who says you can't enjoy prime grade steak at home? Snake River Farms offers the highest quality meat from humanely raised animals in their family-owned ranch. It also offers expedited shipping so you can fire that barbecue grill in the backyard today. Get 10% off on your first order worth $99.
Love With Food - Munch your way through the COVID-19 lockdown with all-natural snacks delivered to your home. Love With Food curates snacks from all over the world and provides a box of surprises monthly. With every snack box delivered, Love With Food donates a meal to an American family in need.
Butcher Box - This meat subscription service allows you to customize your box with high-quality beef, chicken, and pork. You can also choose how often you'd like your deliveries to arrive. Because of the COVID-19 pandemic, Butcher Box is creating a waitlist to make sure all customers will get only the best.
Instacart - operates as a same-day grocery delivery service company. The Company allows customers to select groceries through an online application platform from various retailers such as BJs, Aldi, Costco, CVS Health, and have them delivered by personal shoppers.
Learn Something New
To everyone who wished for an extra hour in a day, you've got what you asked for! Why not spend it wisely but learning something new?
Masterclass - Learn a new skill from the experts. And we mean "experts." Learn how to cook from Chef Gordon Ramsey, how to act from Oscar-winner Natalie Portman, or how to ball from two-time NBA MVP Stephen Curry. Choose from 80+ classes taught by the best in each field.
Mindvalley - Mindvalley helps you unlock the fullest potential of your mind, body, and spirit. The personal growth platform offers both free and paid courses from instructors across the world, teaching transformational ideas and behavior to master your mind. From learning to unlock your superbrain to achieving financial freedom -- it's all here.
Udemy - Learn some courses on job-related skills. Udemy has over 5,000 enterprise customers, and 80% of Fortune 100 companies use Udemy for employee upskilling. Some courses generate credit for technical certification.
Learn and Play with Your Kids
The coronavirus lockdown is also hard on the kids. Staying indoors and trying to stay still isn't easy for these terrible youngsters. To keep them and yourself sane, here are services to keep them occupied while they learn and play.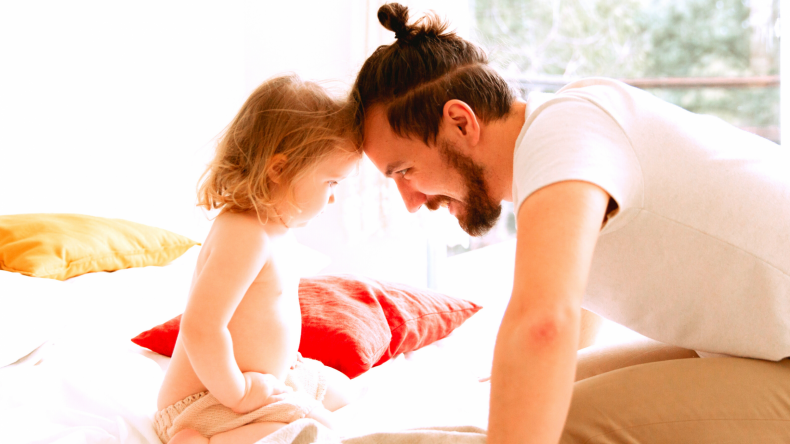 ABC Mouse - ABC Mouse is an early learning academy that offers a full online curriculum for children 2 to 8 years old. Subjects include Reading and Language, Math, Science, and Arts with interactive activities for your kids. It has over ten levels, 850 lessons, 9,000 learning activities, and you can track your kids' results. Your first month is even free!
U.S. Toy - Keep your kids entertained at home with these fun learning toys. U.S. Toy has educational kits, games, and activities and novelty toys to boost your kids' creativity and imagination while they continue learning at home. They've got items for toddlers, teens and the whole family. It offers free shipping too.
Reading Eggs - With schools and daycares closed, it's up to you to teach your kid how to read. Thankfully, Reading Eggs can help with that! The service makes learning to read interesting and engaging for kids with games and activities. Plus, everything's online, and you get a free trial.
Kiwi Co. - Kiwi Co. is an innovation factory. It is a subscription service that delivers monthly crates filled with fun and enriching science and art projects. Depending on your kid's interest, projects can be on science, art, geography, and culture. They also offer crates for every age -- from babies to teens.
Crate Joy - This subscription service sends a crate filled with do-it-yourself STEAM projects for your kid monthly. All boxes include up to 6 projects, enough to keep your kiddos occupied for the month. All materials are also made from sustainable materials. Purchase a three-month subscription and get 40% off on your first month.
Arteza - Have art supplies delivered to you and enjoy doing arts and crafts with your family at home. Arteza has everything you need -- from sketch pads to pencils, paints to markers. It also offers free shipping and a 30-day return policy.
Upgrade Your Home
The COVID-19 pandemic caught spring cleaning by surprise! You probably didn't think you'd have a full month (or more) to do the most tedious task of the year. But with stay-at-home orders still in full swing, you have more than enough time to clean and even upgrade your home. And you don't also need to visit the mall for it.
Nectar Sleep - You're spending more time on your bed than you've ever had the past year. Don't you think now is the best time to replace that mattress? With Nectar, you get a 365-night risk-free trial (yes, a full year!), lifetime warranty, plus $399 worth of free bed accessories. Delivery will only take 2-3 business days, and they apply contactless delivery to keep you safe.
Tushy - With toilet paper hoarders raiding supermarkets, you should be ready to face a world without these soft golden rolls. Thanks to Tushy, you can now live toilet paper-free. This modern bidet easily clips to your toilet (installs in 10 minutes) and helps you clean up after your....mess. It fits all standard toilets too.
Snow Joe - Keep your outdoors clean with Snow Joe. The company specializes in outdoor tools that can keep your lawn and yard clean rain, snow, or shine. Snow Joe is also fully stocked with cleaning essentials, gloves, and KN95 face masks to keep you COVID-19 safe.
One Kings Lane - Just because there's a pandemic doesn't mean your house should look sad, dreary, and dull. Your home is your haven, so liven it up! One Kings Lane has all the decors, furniture, lighting fixtures, and more. The site also has regular sales so you can save up.
Be On Top of Your Finances
With everything closed, keeping your finances in check is harder than it's ever been. Layoffs have forced people out of jobs, and establishment shutdowns have made it hard to settle payments. Thankfully, these services are here to help you handle your money.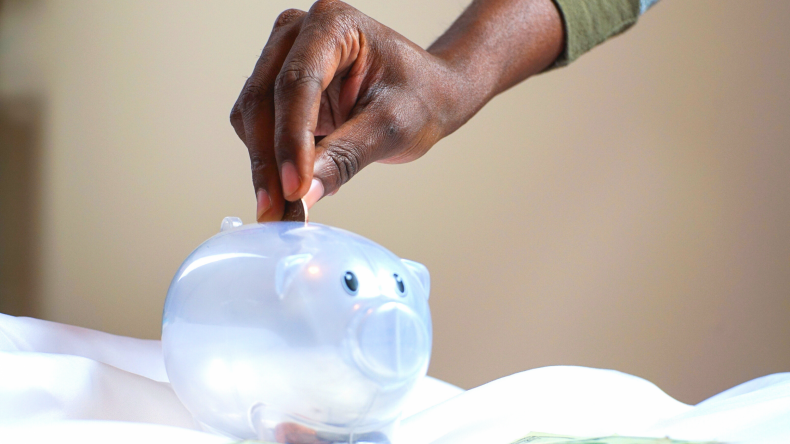 E-File - Expecting your coronavirus stimulus check to arrive soon? Make sure you've filed your tax returns so there won't be any delays. E-File makes this confusing process pain-free. Electronically submit your taxes and be done in 15 minutes.
Fiona - In a tight spot during the lockdown and need of cash? Fiona will help you find the best short term loan providers with the best rates to help you ease your cash flow. Just fill up a form, and the service will match you to a loan provider who can meet your needs, all in 60 seconds.
Citi Double Cash Card - With companies forced to shut down and jobs being laid off, you'll need a credit card who understands your situation. Citi Double Cash Card not only offers 2% cashback and no annual fee, but it also offers 0% APR for 18 months. No wonder it's Card Ratings' Editor's Choice for Best Flat-Rate Cash Back Rewards card.
Robinhood - With the market down, now seems like a good time to consider investing in stocks. Robinhood offers thousands of fractional shares for as low as $1. Invest any amount, and it will convert your dollars to parts of a dividend. Robinhood has no broker fee and is offering free stock when you sign up today.
Banyan Hill/ Paul Mampilly - Paul Mampilly, a Wall Street legend, is offering his expert opinion on the best stocks to invest in this year. Mampilly believes one stock pick can peak at any time and push Dow Jones to 100,000. Sounds too good to be true? That's what they said about COVID-19 before it infected 2.4 million worldwide.
Acorns - Acorns make it easy for you to save up for the future (or another pandemic) by merely saving your loose change for you. The service rounds up every purchase on your linked debit/ credit card and invests your change. You can invest as little as $5 to a retirement fund or over 7,000 stocks and bonds. The recurring investments will help you build a portfolio too.
DiversyFund - Be a real estate investor while at home. DiversyFund allows you to invest in a range of real estate properties that are cash-flow positive, meaning there's less risk of losing money than the stock market. For as low as $500, you get to own a part of multifamily real estate properties that yield higher returns -- up to 18% compared to 4.5% for bonds.
EverQuote - Your car's been stuck in the garage for over a month, but you're paying so much on insurance. Did you know you can spend less? Research reveals many drivers are overpaying for car insurance. EverQuote is a free service that compares insurance quotes so you can choose the best service with the lowest rate. Just enter your zip code and a few necessary details, and you can start comparing. Easy!
CreditSesame - If you want to know if you're eligible for private loans, CreditSesame can assist with that. The service offers access to your credit score, a credit report card, and credit monitoring -- all for free. Understand how to improve your score and what next steps to do with a free credit strategy and expert tips. CreditSesame also helps you find the best credit card and loan options based on your background.
Moneygram - Send money to your loved ones with just a few clicks. Moneygram is your reliable assistant during these times. You can send money directly to their bank account with fees starting at $0.
Steady App - WFH is the most significant thing during this coronavirus lockdown. Stay at home orders has forced people to work from home. Steady App is a platform for people looking for side jobs in this ever-growing gig economy. You can use your extra time now by earning additional income.
Inbox Dollars - Earn cash with all the free time you have. These services allow you to earn a little extra just by surfing the web, answering surveys, watching videos, playing online games, and reading emails -- things you do on the daily. Sign up today, and you'll get $5 extra.
Stay Stylish, Cozy and Comfy at Home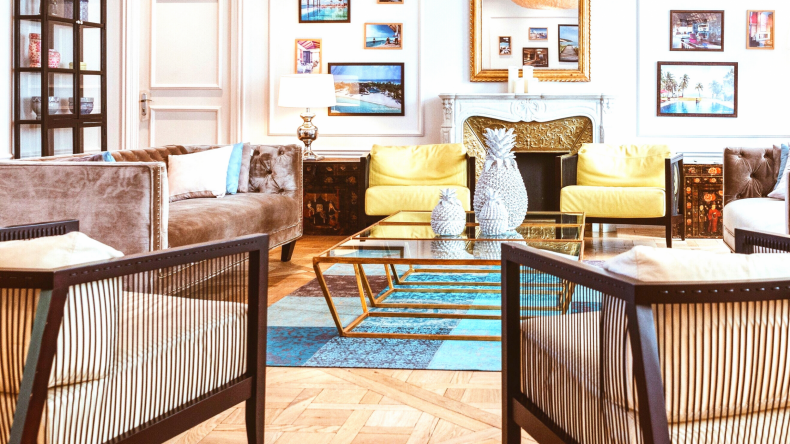 Now that you've ticked off entertainment, good food, staying healthy, and keeping the kids occupied, wouldn't it be great if you can do all these while in your most comfortable clothing at home? Those sweats from five years ago need to be replaced. Thank heavens, these clothing stores deliver to your home.
Express - Mom, you are the most busy during this stay-at-home stretch, and you deserve a little loving. Get yourself some comfy stay-at-home must-haves from Express to keep you cozy and fashionable while you run around the house and take care of your platoon. We know it's a lot of work, so why not do it in style?
Spanx - Remember when you wished you could stay in yoga pants all day? Wish granted! Spanx offers all the essentials in one place -- yoga pants, bras, tees, and activewear -- to keep you comfy and sexy. They ship right to your doorstep too.
All Birds - All Birds offers comfortability, but most importantly -- sustainability. These lightweight sneakers dubbed the world's most comfortable shoe by Time, go easy on the planet with less carbon footprint than your usual sneaker. It comes in a range of styles too -- for men and women. Are you not satisfied? Send it back within 30 days and get a refund.
Shein - Stuck at home or not, you don't need a reason to shop for the trendiest styles. Whether you need a new dress for Spring, some at-home OOTDs, or just comfy sweatpants to lounge around the home with, Shein has it all. The company ships directly to you and makes sure all packages are clean and safe, so you won't have to worry.
Eyeconic - Eyeconic continues to offer eyewear despite this particular time. The store even offers free shipping so you can get your essentials (prescriptions and contacts) and stylish non-essentials (sunglasses?) on time.
Soma - Soma knows you have to stay comfortable at home to endure this situation, that's why it's offering its underwear, sleep apparel, and lounge clothing at significant discounts. Its cozy garments aim to provide the "lift and smile" you need while you endure this crisis at home.
Tea Collection - Don't leave the kids behind; they want to stay snug too! Tea Collection has all your kids need and even want. Keep your toddlers and tweens stylish and comfy while they enjoy the indoors.