Sponsored Article
7 Best Productivity Apps on Mac for a More Effortless Workflow in 2020
Stay on track with your work goals using these Mac productivity apps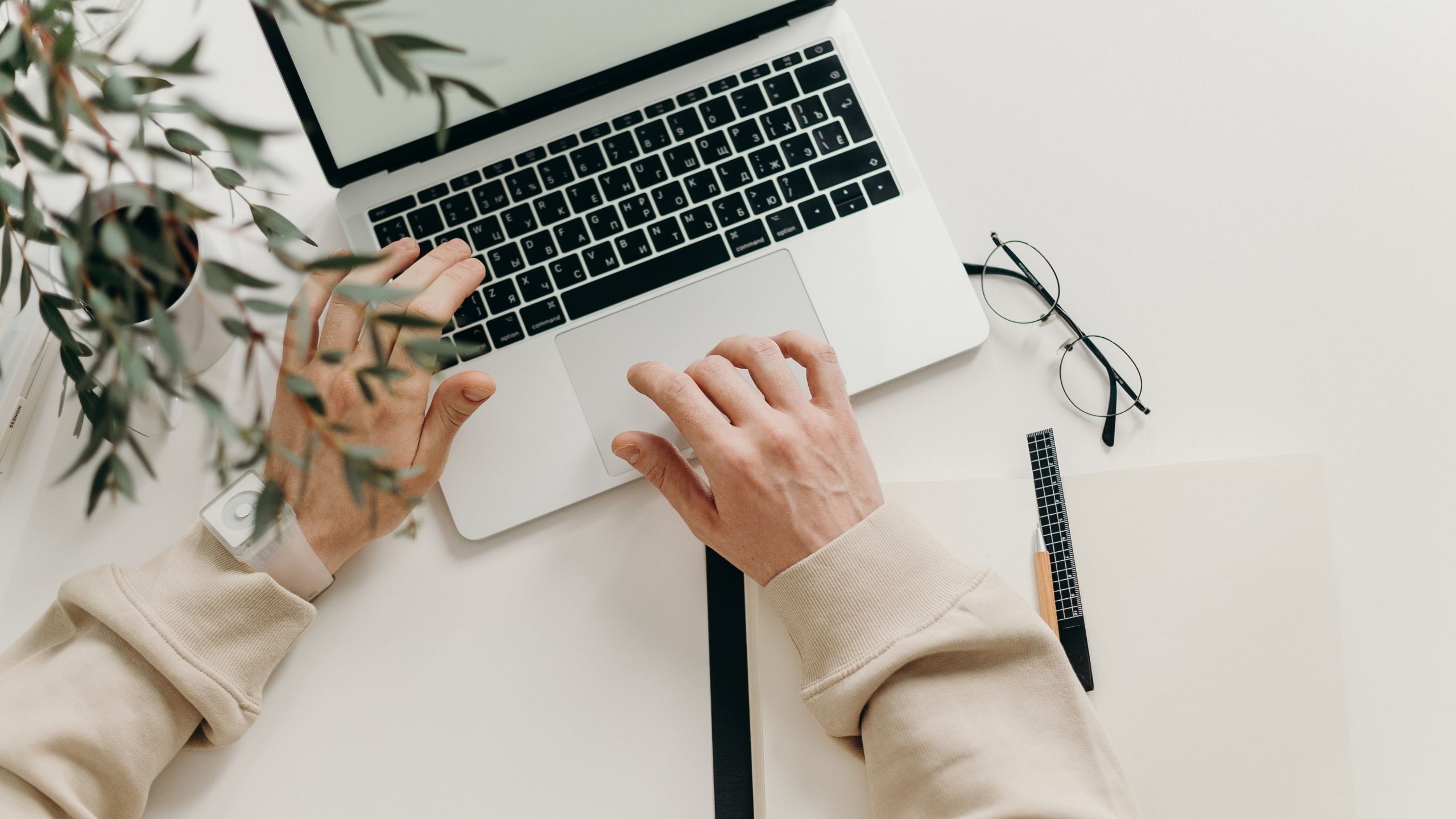 With the Internet offering infinite distractions—shopping portals, games, social media—it can be a task to remain focused and productive through a typical eight-hour workday. How many times have you sat down in front of your computer, only to realize later that you've just spent hours getting lost in your Instagram feed or browsing through different websites?
Having the right tools in your desktop computer or laptop can go a long way in beating the productivity killers that are preventing you from making the most of your time. There is an assortment of apps designed to improve focus, block out distractions, and organize your digital workspace to make working on Mac as seamless and efficient as possible.
Here are some of the best productivity macOS apps from the subscription service Setapp to optimize your digital life for work, wherever you are working from.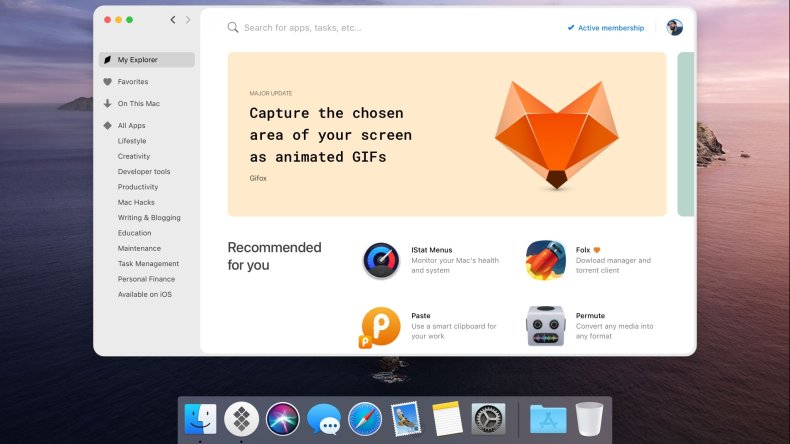 For mind mapping and task management… (MindNode)
Sometimes, it helps to actually see the work you're doing to get your creative juices and productivity flowing. Mind maps are a great tool for visualization, whether you're brainstorming for ideas, working on a major project, or trying to solve a problem.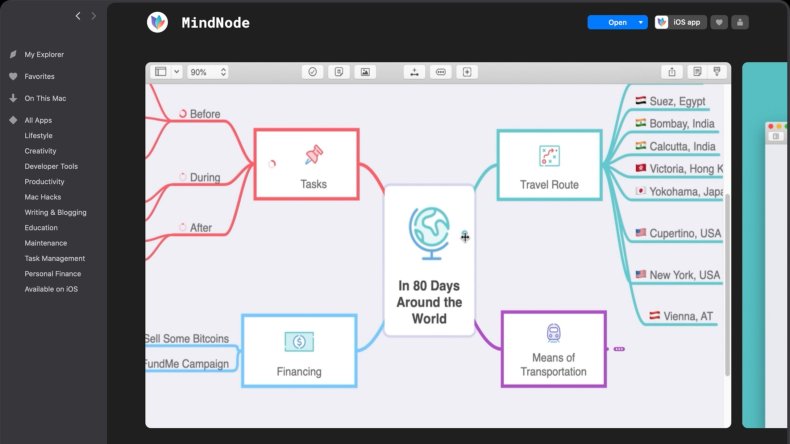 MindNode is an exceptional mind mapping app, allowing you to create stunning visual blueprints on your Mac. Start with a central idea and add branches as needed, creating checklists for tasks that you need to accomplish for the bigger project. Add stickers, photos, and more to make the app as comprehensive as possible. It can also be easily synced across iOS devices, which makes working from different workstations a total breeze.
With beautiful aesthetics and user-friendly design, MindNode is the perfect tool for mind mapping and task management, even if it's your first time trying this visual activity. There's a quick tutorial at the beginning that's about one or two minutes long, then even beginners will be ready to tackle mind mapping on their own.
For blocking ads and dangerous malware… (AdGuard)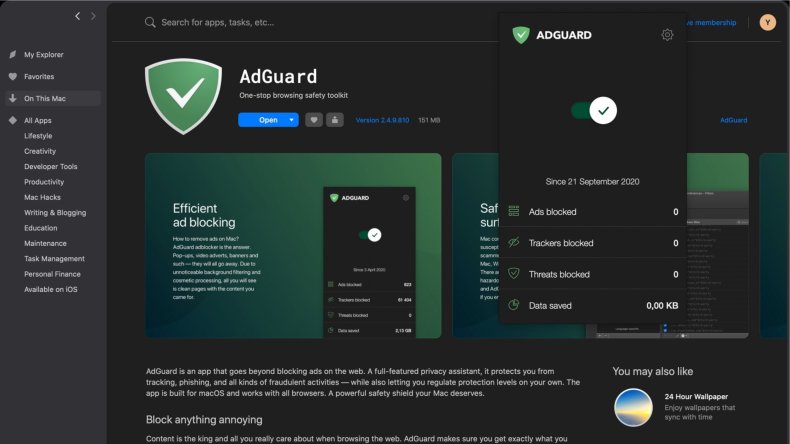 When you're getting in the groove of your tasks, there's nothing quite as annoying as pop-up ads trying—and worse, sometimes even succeeding—at luring you away from your work.
If you're on macOS, AdGuard is one of the best safety tools available. It doesn't just block ads on your browser, but also the ones found within your various apps so you can enjoy uninterrupted workflow from anywhere on your desktop. Additionally, the app provides an extra layer of protection in your Mac. It's equipped with powerful software that identifies and prevents tracking, malware, and various fraudulent activity online.
Moreover, it allows users a wide range of control. Instead of blocking everything, you can select specific apps and websites that you want AdGuard to run against.
For keeping distractions at bay… (Focus)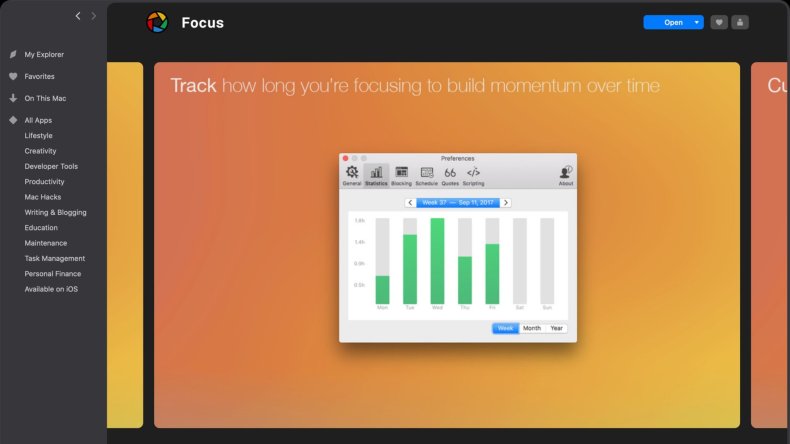 Another app that should help block distractions is Focus. Unlike AdGuard, which works against harmful ads and malware, Focus works against things you like; it blocks things you actually like to keep your concentration trained on things you need to do.
Focus is a macOS website and app blocker that makes it easy to block anything that is diverting you from finishing work. From websites like Facebook and Reddit to applications like Slack or Fortnite, the app is designed to help you focus solely on your task and achieve faster and better production.
Users simply drag and drop to add websites, apps, and even specific pages to their blocklists. With the app's scheduling function, it's also easy to schedule when you want it to run and when you're on a much-deserved break. When you try to visit a website on your block list, an inspirational quote will pop up instead to help boost your motivation and stay on track with work.
For content management across different devices… (AnyTrans)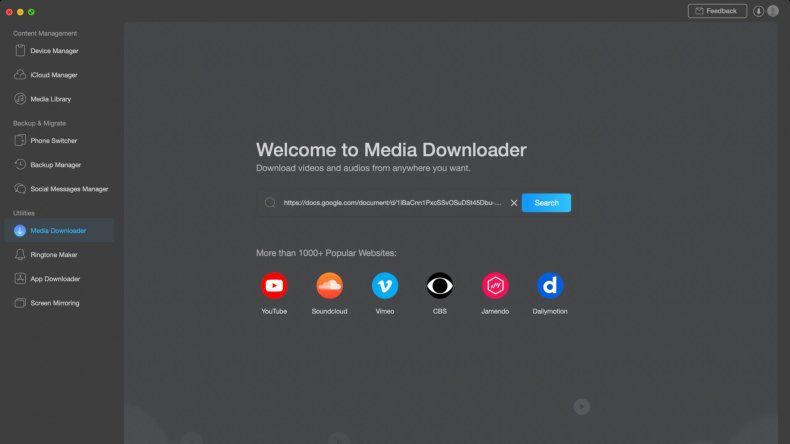 Need a video on your iPhone? Or perhaps you want to file away a specific message from a colleague that you want to bring up on the next staff meeting. Nowadays, everyone is working from multiple devices, but it's not usually an easy task to open and manage specific content across different gadgets.
AnyTrans is an all-in-one file manager for iPhone, iPad, iTunes, and iCloud content. While iTunes technically does the same thing, AnyTrans is much more comprehensive and seamless with additional features that make it a worthwhile addition to your app collection. It can easily copy files between different iOS devices as well as your desktop computer or laptop, including photos, messages, music, contacts, and more. To ensure nothing gets lost, it's also possible to create and manage backup files from the app.
Other AnyTrans features include data migration from an old phone to a new iPhone, media downloader, screen mirroring, iCloud manager, and even a ringtone maker.
For cluttered desktops and folders… (Spotless)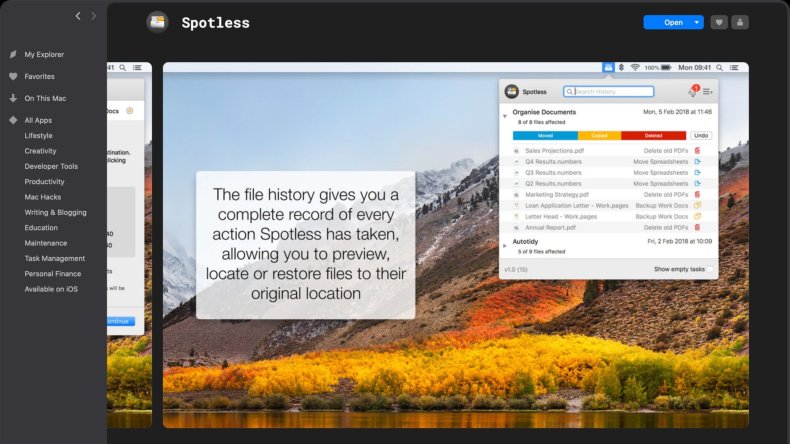 When you sit at your desk to work, it's important to clear the table and ensure everything is neat before starting. Doesn't it make sense to do the same to your desktop, too?
Spotless is a clever auto-tidy app that makes it fast and easy to declutter a messy Mac and arrange files in the right folders. It's as simple as setting the rules for the filing system you want to adopt. For instance, you can create a rule that sends all files with a PDF extension to a certain folder. Establish all the rules that make sense to you, whether it's by file name, type, date, size, or other attributes—Spotless will do the rest of the work.
Then, simply drag and drop files to Spotless, so the app can send them where they belong. There's also an option of cleaning up your Mac on a schedule if you'd rather set a specific time during the week or month for the task.
Since you set the rules, you'll always know where to find every file in your Mac. And if you can't locate a specific document, the app keeps a complete record of every action it has ever taken, so you can track down files and restore them to their original location anytime.
For controlling everything on Mac with a single toggle… (One Switch)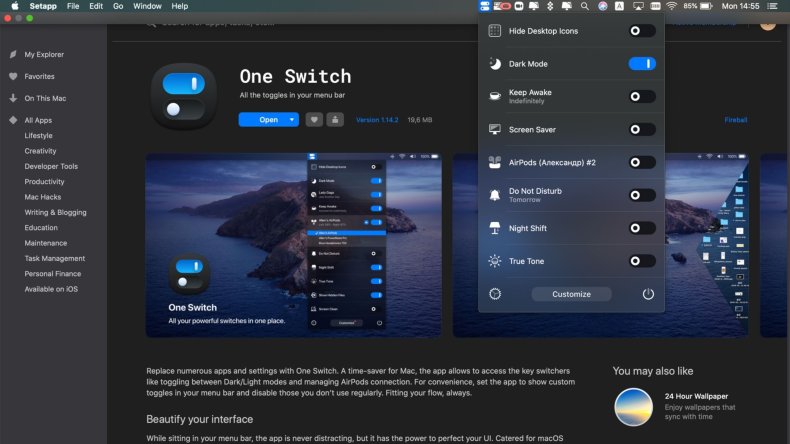 The best, most useful apps are the ones that are impossibly simple but blend so seamlessly into the device that it's hard to imagine they haven't been there since the beginning.
One such app is One Switch, which is a simple drop-down menu on the menu bar that provides quick access to an array of Mac features like Dark Mode, Keep Awake, and AirPods. While these toggles can be accessed through Finder or other apps, One Switch lets you control everything from a shortcut in your menu bar.
For people who access these switches constantly, the time-saving app is a nifty tool that can make navigating your Mac much smoother and more seamless.
For accessing relevant files with one click... (Workspaces)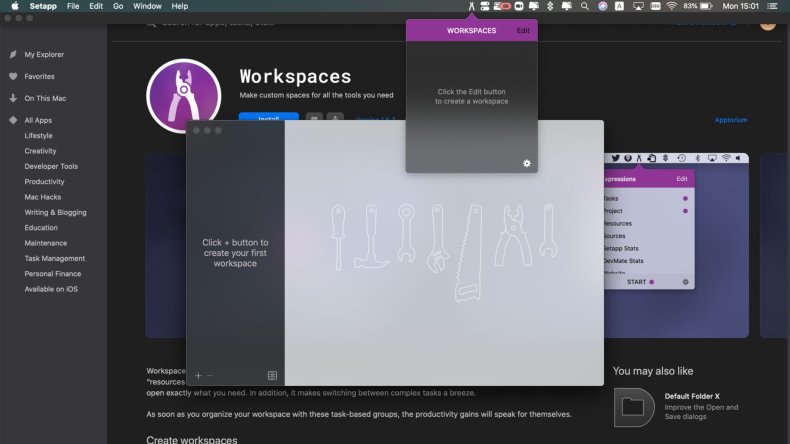 Whether you're writing an article or managing a team, a project hardly involves just sticking to a single file. Even a short task usually requires checking emails, browsing a few websites, and taking notes from one or two other documents.
Normally, it takes a little bit of effort to switch between these various files, emails, apps, and webpages. With the Workspaces app, you can access everything with just one click from a drop-down list on the menu bar.
It's easy to create a customized workspace and drag everything you need for the project. Afterward, you gain quick access to all the files from the menu bar, making it easy and seamless to switch between different project documents throughout the workday.
Find all these productivity apps and more at Setapp, a subscription service that gives you access to more than 190 macOS applications. Install an assortment of apps for every purpose and daily task—and instead of shelling out money for every single one, get everything with an affordable account at Setapp.