Sponsored Article
7 CBD and Hemp Products That Do Wonders for Pain Relief
These CBD and Hemp-infused products from EdenPURE promise to improve or even cure body pains without any negative side effects.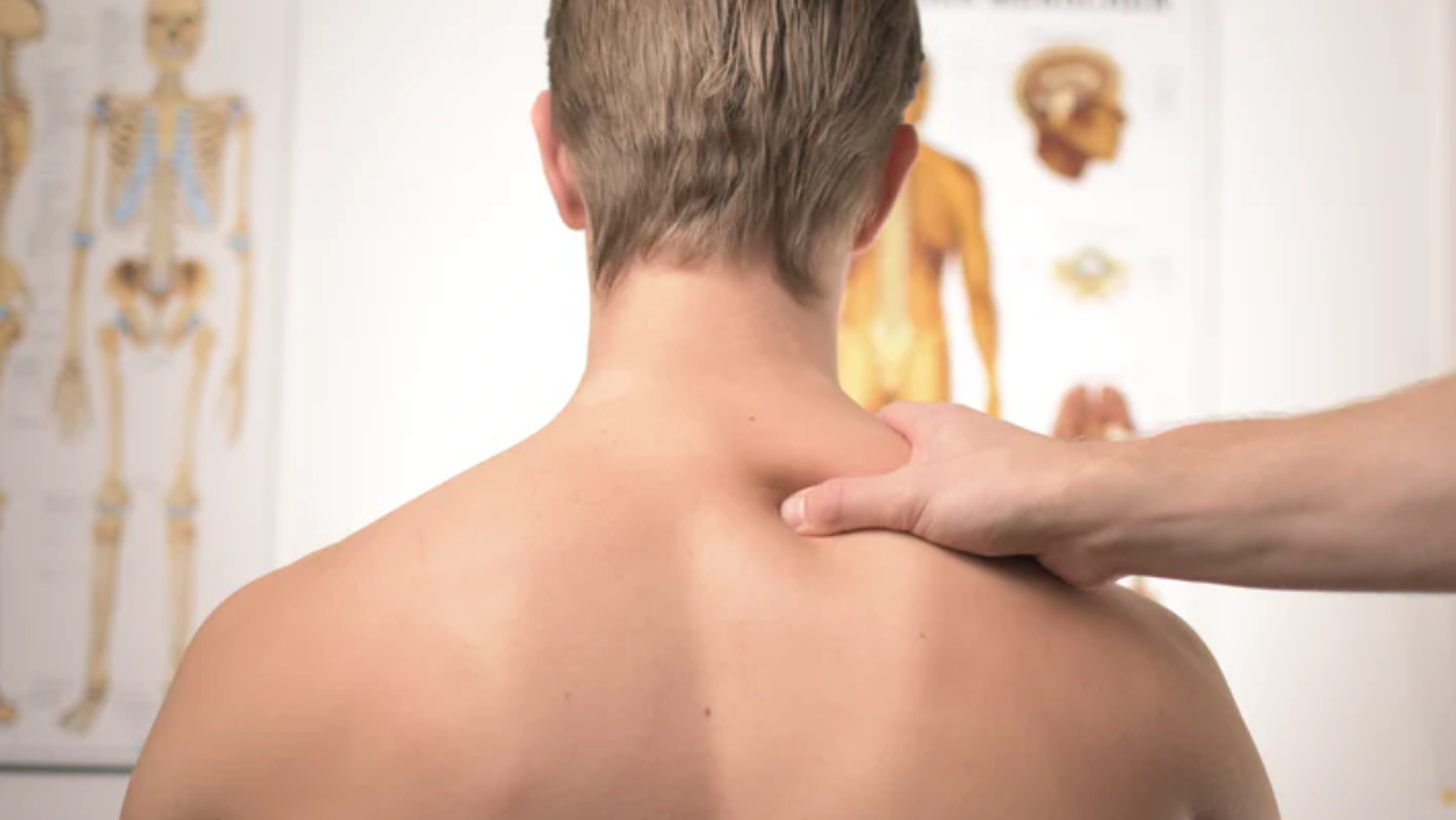 To age like fine wine is ideal, but most of us aren't fortunate to experience growing older this way. The more years pass by, the more we accept that our reckless days are over. Body pains begin showing up here and there, and the heavy lifting we used to do so easily now exhausts us. We all know that aging is a natural, unavoidable process, but does it really have to be so physically harsh?
Fortunately, EdenPURE Health offers CBD and Hemp-infused products that promise lasting and immediate pain relief without any side effects. Their impressive selection of products gives you full control of how to kill those nagging aches, getting you up on your feet in no time.
7 CBD and Hemp Products To Ease Pain and Stay Away From It
Keeping your body ready to face anything shouldn't have to be exhausting. Here's a list of EdenPURE Health's CBD and Hemp Products that will let you go your merry way, all day, everyday!
1. Say goodbye to body pains forever with the

EdenPURE Pain Cream

!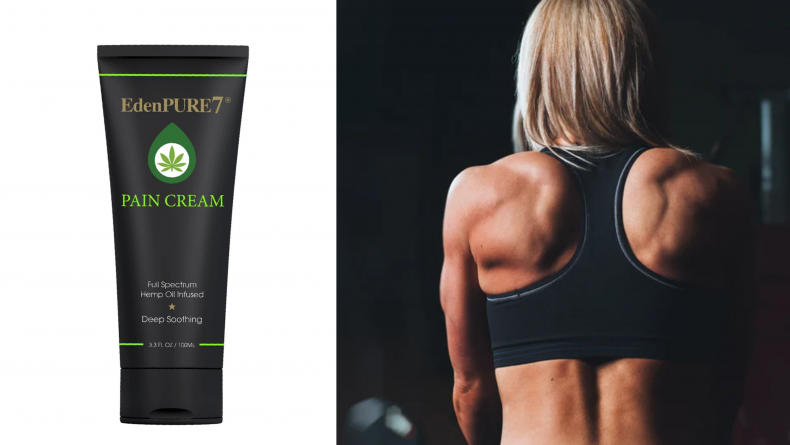 Price: $59
Why you'll love it: This cream will kill pain right at its source, and promotes better circulation to avoid aches from coming back. It is in fact one of the strongest ones you can purchase without a prescription. You can power through the day for hours, as it goes deep into your muscles, blood vessels, bones, and joints to ensure unmatched relief and healing.
Click here to buy the EdenPURE Pain Cream for $59.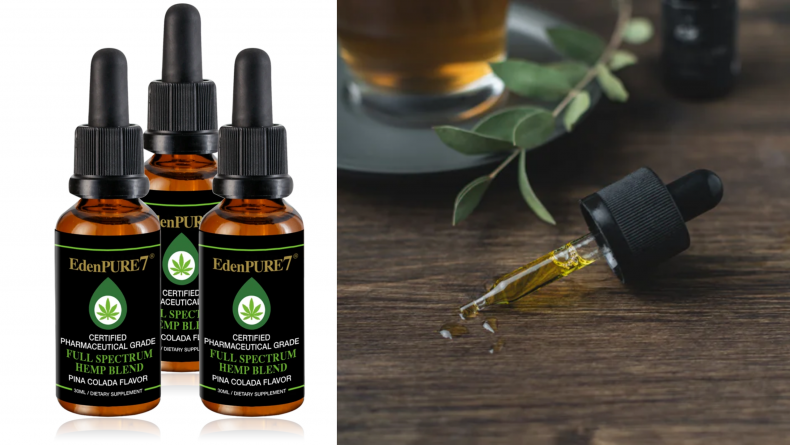 Price: $69
Why you'll love it: The powerful mix of Full Spectrum Hemp Oil and Certified Pharmaceutical Grade CBD makes this serum the perfect all-around supplement and prevents body aches from appearing. The brand guarantees that you won't develop a dependency on it, instead it only offers positive effects for pain relieft.
Click here to buy the EdenPURE7 Pharmaceutical Grade Hemp Blend for $69.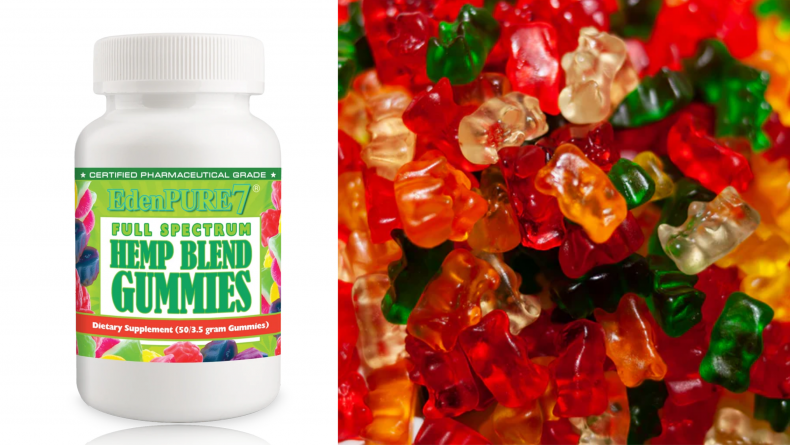 Price: $89
Why you'll love it: These gummies promise superior pain relief, that is seven times more effective than other brands. It also promotes better cognitive functions, as regular intake (in right doses) can help with focus. The mix of apple and grape flavors makes taking these deliciously easy. !
Click here to buy the EdenPURE7 Certified Pharmaceutical Grade Gummies for $89.
4. Be ready to face anything and everything with the

Hemp Roll-on.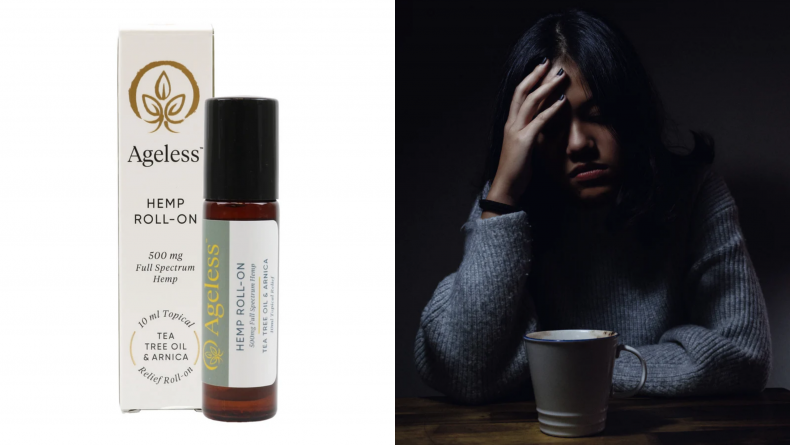 Price: $39.95
Why you'll love it: For days that require you power through more insistent pain, the Hemp Roll-on will give you rapid pain relief. Simply roll on any part of your body (except the eyes and mouth) and feel it work its magic in a matter of seconds. The fact that it perfectly fits in your pocket is ideal for days when you need to be on the go!
Click here to buy the Hemp Roll-on for $39.95
5. A good night's sleep will let your body recover, and the

Full-spectrum Hemp Tincture

can help you with that!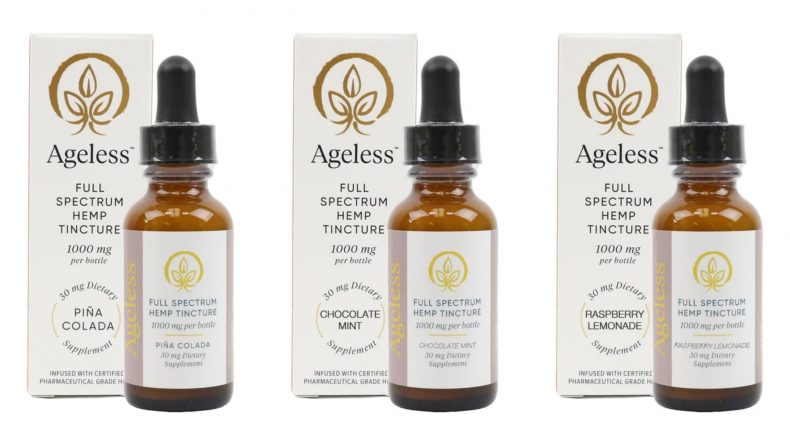 Price: $69.95
Why you'll love it: Insomnia,tossing and turning at night will be a thing of the past when you regularly take this serum in correct doses. Sleeping is important for your body to recharge and recover, so you can wake up refreshed and reenergized to seize the day, and this product will help you with just that!
Click here to buy the Full-spectrum Hemp Tincture for $69.95.
6. Show your four-legged friends some love with the

Full Spectrum Pet Drops.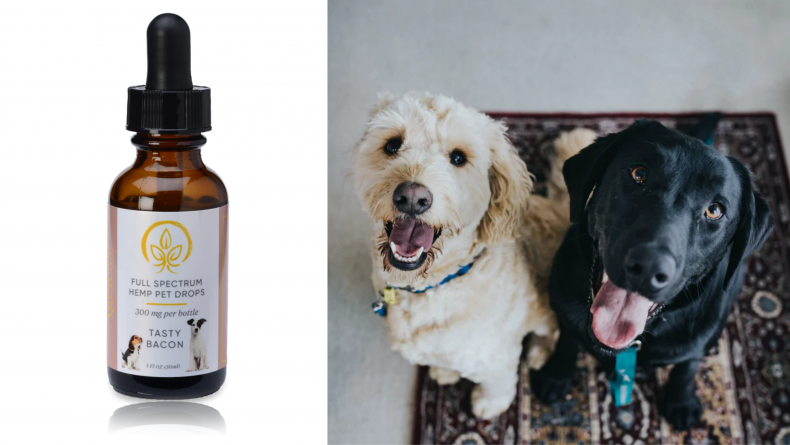 Price: 24.95
Why you'll love it: Just like us, our pets experience more health problems as they grow older. Unlike skin problems, such as hot spots (which can also be cured with these Pet Drops), our pets' body aches may not always be obvious. The Full Spectrum Pet Drops promise an all-natural solution that answers almost any of their health problems, allowing them to stay young and active longer, for more playtime!
Click here to buy the Full Spectrum Pet Drops for $24.95.
7. Sore throats will be a thing of the past with the

MD Immune Oral Spray!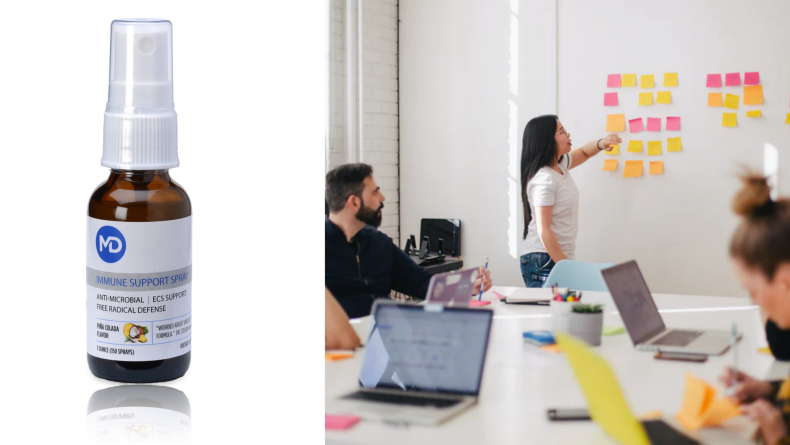 Price: 49.95
Why you'll love it: When you're stuck in meetings or conference calls all day, your mouth tends to get drier or your throat starts to get a little painful from all the talking. Coughing or seasonal allergies could also lead to itchy, sore throats, and this oral spray will keep that from happening. Mixing Hemp Cannabinoids in this product allows immediate pain relief, as well as killing disease-causing bacteria. Spraying five times daily (one or two more for sick days) will keep sore throats at bay, letting you talk all day effortlessly to ace those presentations.
Click here to buy the MD Immune Oral Spray for $49.95.
With the stigma surrounding the substance, it may seem scary to start taking CBD, but doing personal research can help you make an informed decision. Kids these days and their 'YOLO' attitude, meaning You Only Live Once, may be onto something: as we grow older, we appreciate the present moment more and don't take things, like our health, as much for granted as when we were young and carefree. As our bodies eventually grow weaker, it becomes essential to take care of it the best possible way. While the aging process may be inevitable, there are hundreds of ways to keep its negative effects at bay, letting us live our best lives for longer, and EdenPure can help you achieve exactly that!
Don't start when it's already too late. Visit EdenPURE's website and get your hands on their CBD and Hemp products for long-lasting and fast-acting pain relief.