Sponsored Article
7 Fun Home Date Ideas for You and Your Partner in Crime
Hunt A Killer is the most popular item on our list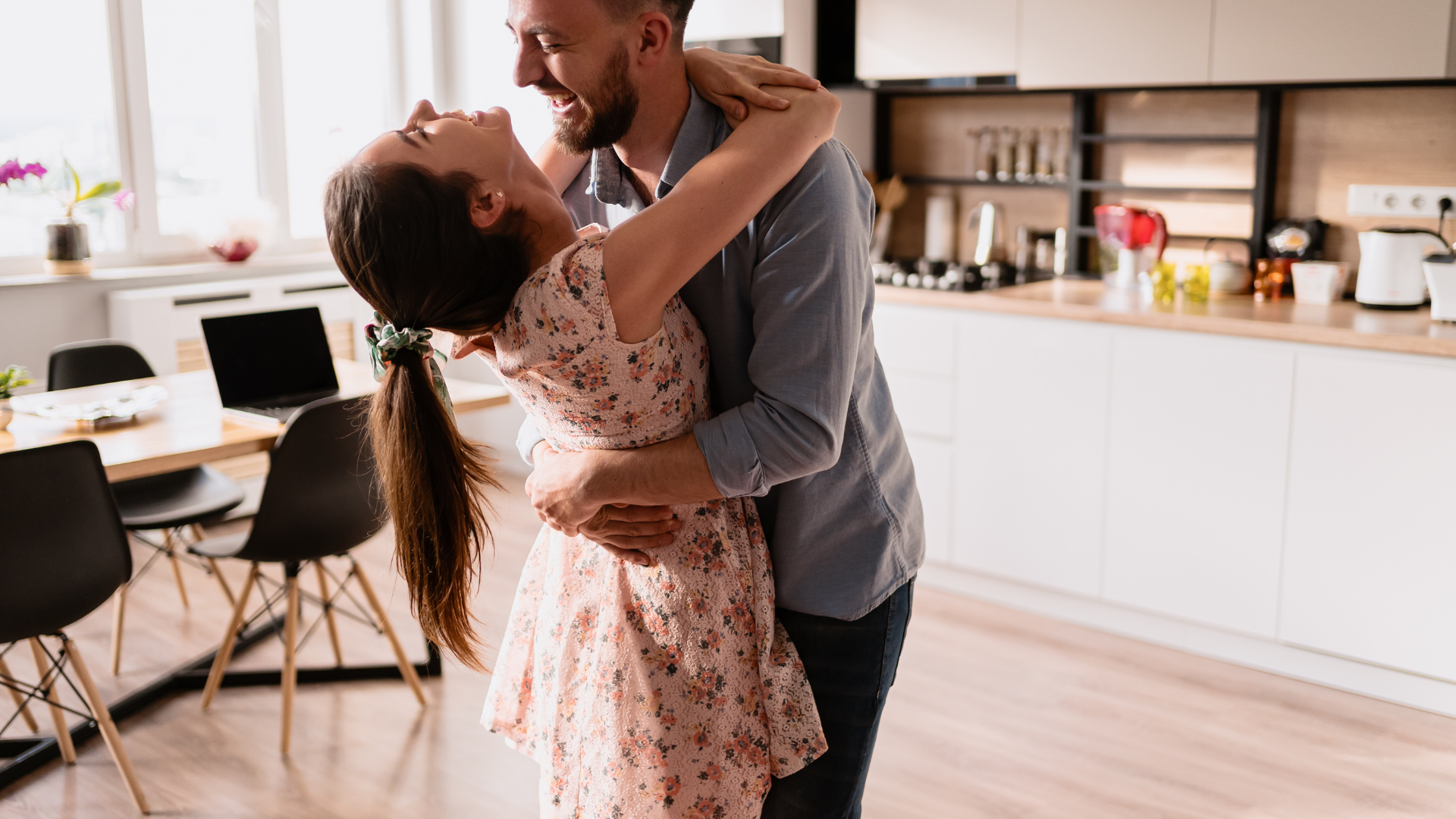 It's always fun to find a new date night activity to share with your partner-- something that will create memories that you'll look back on or maybe even finding a new tradition!
But finding fun date ideas that neither of you has tried before can be challenging right now, so we're here to help. We've come up with a list of 7 at-home date ideas to strengthen your relationship and have fun.
Spoiler: Of these 7 date nights, couples enjoyed playing Hunt A Killer the most. Hunt A Killer is a murder mystery game that leaves you and your partner-in-crime entertained for hours.
7 Fun At-Home Date Ideas For You And Your Partner-In-Crime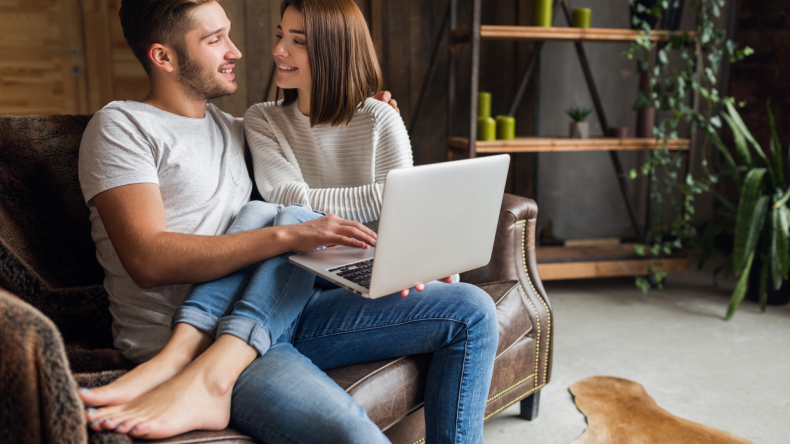 Lip Reading Battle
Out with the old, in with the new. We've all tried charades with our friends and family. Charades never fail to produce a whole lot of laughter, but it's a game that is best played with more than two people. Since it will just be the two of you, try an even better, arguably more challenging game – the lip reading battle.
One person puts on a pair of headphones that are noise-canceling or playing music with no lyrics. The other looks up common phrases and whispers them at their partner. The partner has to guess what they're saying based on lip movement. Start the timer, at most two minutes, then guess what the other person is saying!
Before starting, decide on how many points will decide the winner of each round gets and what the consequences will be for the loser. Something along the lines of cooking dinner, giving the winner a massage, picking a movie to watch or even eating something spicy.
Minute To Win It
This fun home date idea is based on the international game show. Contestants take part in a series of 60-second challenges that use objects that are commonly available in the house. This means that you can easily host this at home.
Each of you is given exactly one minute to achieve the goal of the game. You can begin the challenge at the same time or you can take turns to watch, cheer for each other, and narrate the whole scene like a sports commentator. The first person to achieve the goal wins.
Some of the funniest minute to win it games include:
Face the Cookie – Place a cookie on each of your forehead and race to slide it to your mouth without using your hands.
Defying Gravity – Each of you will have three (or more) balloons. The goal is to keep all balloons assigned to you up in the air for a whole minute. This one tends to get better after a few drinks.
Shamrock Shake – Tape an empty Kleenex box to a pair of pantyhose. Fill this box with ping pong balls, then tie it around the first player's waist. The player needs to shake until there are no more balls in the Kleenex box. We recommend filming your partner for this one.
You can find more "minute to win it" challenges on YouTube.
Homemade Pizza Night
But some couples are too competitive. So maybe you could share quality time in the kitchen! Preparing homemade food that you and your partner can enjoy over a bottle of wine can be an awesome night in. Plus, you get to eat pizza.
This is one of those date ideas that can easily turn into a weekly or a monthly tradition.
Create DIY Mugs For Each Other
You don't need to be artistic to make a DIY mug! It's the thought that counts, plus the relaxed, quality time you get to spend together while making a mug for each other. You can buy a DIY mug set online or you can start the date by going to an arts and craft store to choose your own materials. Surprise each other with the outcome, laugh over each other's lack of artistic talent, but most importantly – cherish the mug that represents how absolutely amazing your relationship is.
Break A Record
How cool would it be to immortalize you and your partner's name in the Guinness World Records?
Look up "easiest to break world records" and see if you have what it takes! Bring out the competitive side of you and your partner as you strive to be the world's best. Even if you don't get the record, seeing who can eat the most jello using chopsticks makes for a pretty good time.
Backyard Movie Night
We're sure you often watch movies with your significant other at home, but have you ever thought of doing it under the stars? Prepare a romantic movie night in your backyard without letting your partner know. This is a surprise home date that would make anybody's heart melt.
Go heavy on snug blankets, fluffy pillows, and comfort food. Make sure the speaker is loud enough for both of you to hear the movie since you are outside. An alternative would be to use wireless earphones. Don't forget the wine!
Hunt A Killer
This is the most popular (and best received) item on our list! Hunt A Killer is a mystery subscription box that is described as an "immersive story" and is told through the sorts of challenges you'd usually find in an escape room. It's delivered right to your door so you can experience the thrill of being detectives from your living room.
Sort through pieces of evidence, decode ciphers, and put together clues to catch a killer! You get to work together with your partner and accomplish something awesome.
Each mystery subscription box contains high-quality, hand-crafted clues that immerse you and your partner-in-crime in a fictional world to solve a murder. Heads up - this addicting mystery game box requires focus and brainpower from both of you.
A box is delivered every month (you can get one shipped sooner if you'd like) so this is an easy date night that will quickly become your favorite tradition.
More About Hunt A Killer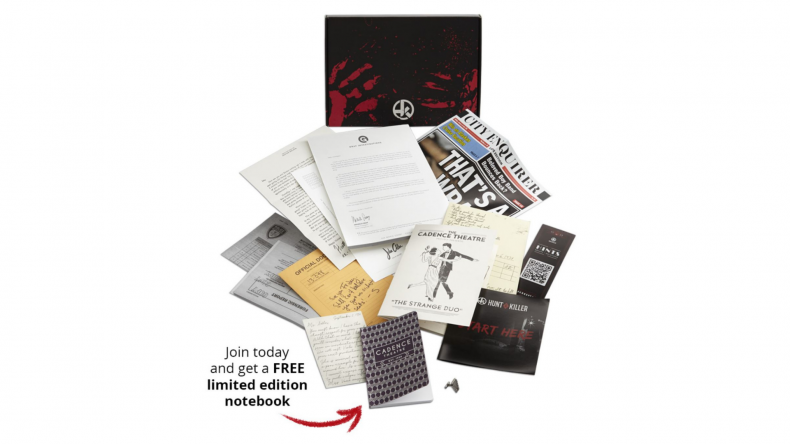 A team of true-crime aficionados, writers, artists, and game designers write and design each season of Hunt A Killer from scratch. Starting at $25 a month, you and your partner-in-crime can look forward to fun, gripping, and mentally challenging clues to aid in hunting a killer.
Each season or story from Hunt A Killer has 6 episodes and as soon as one mystery ends, another one begins. There are new "seasons" released every time a current mystery is solved, so this new home date tradition is like a TV show that keeps going – except that you and your partner in crime are the stars of the show.