Sponsored Article
7 Signs Your Dog May Be Stressed (and How to Help)
Here Are Some Simple Yet Effective Methods to Help Your Dog Feel Less Stressed
It's important to consult your veterinarian with any medical concerns, and before making any changes or adding supplements to your pet's health plan.
Every year, up to 40 million Americans suffer from anxiety and stress, making it one of the biggest problems modern society has to face. However, did you know that your pet could experience these conditions, too?
If you are a dog owner, you have probably noticed that your dogs sometimes seem to mirror or pick up on your emotions. This is because they have emotions themselves. Much like humans, dogs could also get stressed out, which might manifest itself in different ways depending on how severely your dog is suffering. Here are some symptoms of stress in dogs you might want to look out for:
Tail-tucking
Hiding
Trembling
Pacing
Escape behavior
Negative nervous system activities, including diarrhea
Biting their own body parts and causing lesions via licking
These signs are said to be more commonly seen in younger dogs, but there are a number of other reasons why your dog could be feeling this way, as well.
What Causes Stress in Dogs?
The most common form of dog anxiety is separation anxiety. When left alone, some dogs may experience stress and excessive distress. This may be due to a history of abandonment or being left alone for hours on end without any company or food source. Having multiple owners in a dog's lifetime may bring about significant separation anxiety, as well.
A lack of socialization from a young age could also affect a dog later in life. If your dog usually seems comfortable at home but seizes up and gets scared when you go out, this may be due to social and environmental deprivation as a puppy. This is said to bring about stress and anxiety in a dog's later years.
The same goes with being forced into a situation that reminds your dog of a frightening experience. Traumatic memories may trigger stress in dogs. Your dog may therefore bark at a person if they remind it of an abusive caretaker, for example.
As worrying as it may be to witness these behaviors in your pets, the good news is that there are various treatment methods that might help ease their stress levels.
How Do You Calm Down a Stressed Dog?
If your pet starts exhibiting these signs, the first thing you should do is to bring them to the veterinarian. Your vet might prescribe anti-anxiety medication or give you home exercises to try to comfort your pet when they need it.
You may also want to ask your veterinarian about the use of cannabidiol (CBD). A cannabinoid found in marijuana, CBD is thought to have a calming effect in dogs, particularly those that suffer from chronic anxiety.
Where to Buy CBD Products For Dogs
If you don't know where to find CBD products for your pet, here are some you could buy online to help ease your pup's stress levels.
Applied Botanics Nano Pet CBD Drops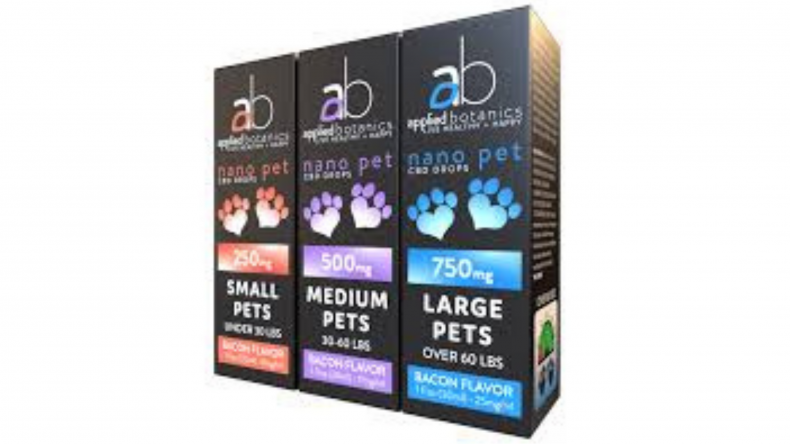 This bacon-flavored CBD oil aims to help comfort your pet in times of distress and is available for pets of different sizes.
Choose the right size for your pet here.
Happy Pants CBD Comfort Cookies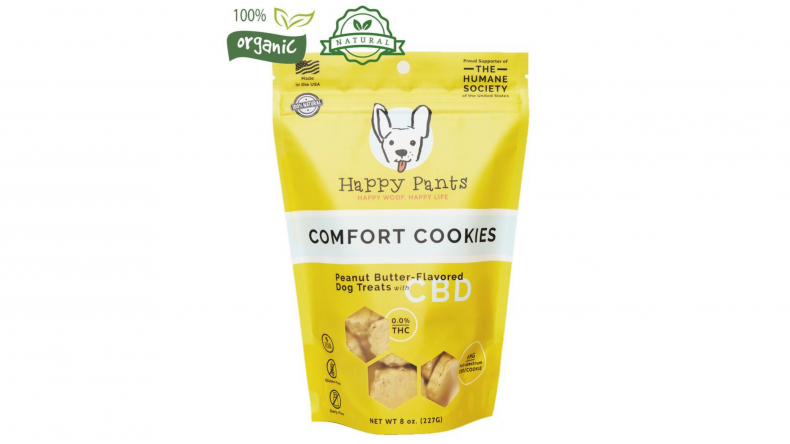 These peanut-flavored treats contain 4 milligrams of full-spectrum CBD oil. Plus, they are organic and all-natural.
Stock up on these treats now for only $27.99.
DeepCBD Wellness Support Chews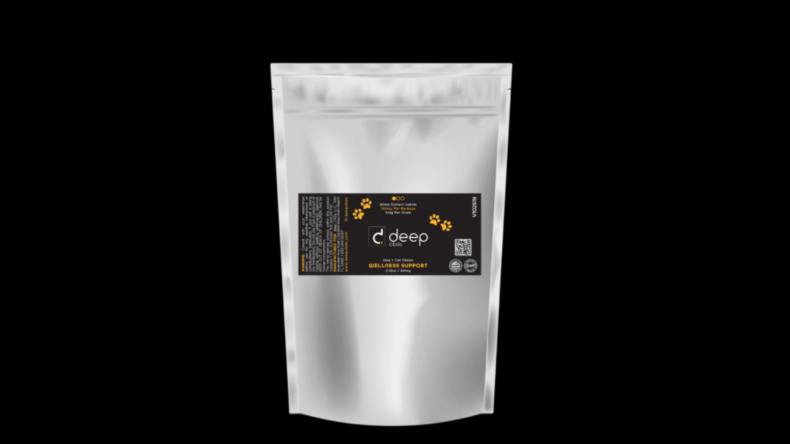 These cheese-flavored bite-size chews are well-rounded treats for both cats and dogs. Each chew contains 5 milligrams of CBD and other healthy ingredients like rice bran, ginger root, and glycerin. Not only might these chews help promote calm and rest, but they might also be beneficial for your pet's general wellness and health.
Stock up on these chews today.
If you're looking for different kinds of CBD products, deepCBD offers a wide range of products for both humans and pets. Whether you and your pets are first-timers or more experienced CBD users, all of deepCBD's products are pesticide-free, organically grown, and third-party laboratory tested. Oils, gummies, creams, and gels are all available for your purchase on their website.