Sponsored Article
7-Step Relaxing "Work From Home" Morning Routine with CBD Beauty Essentials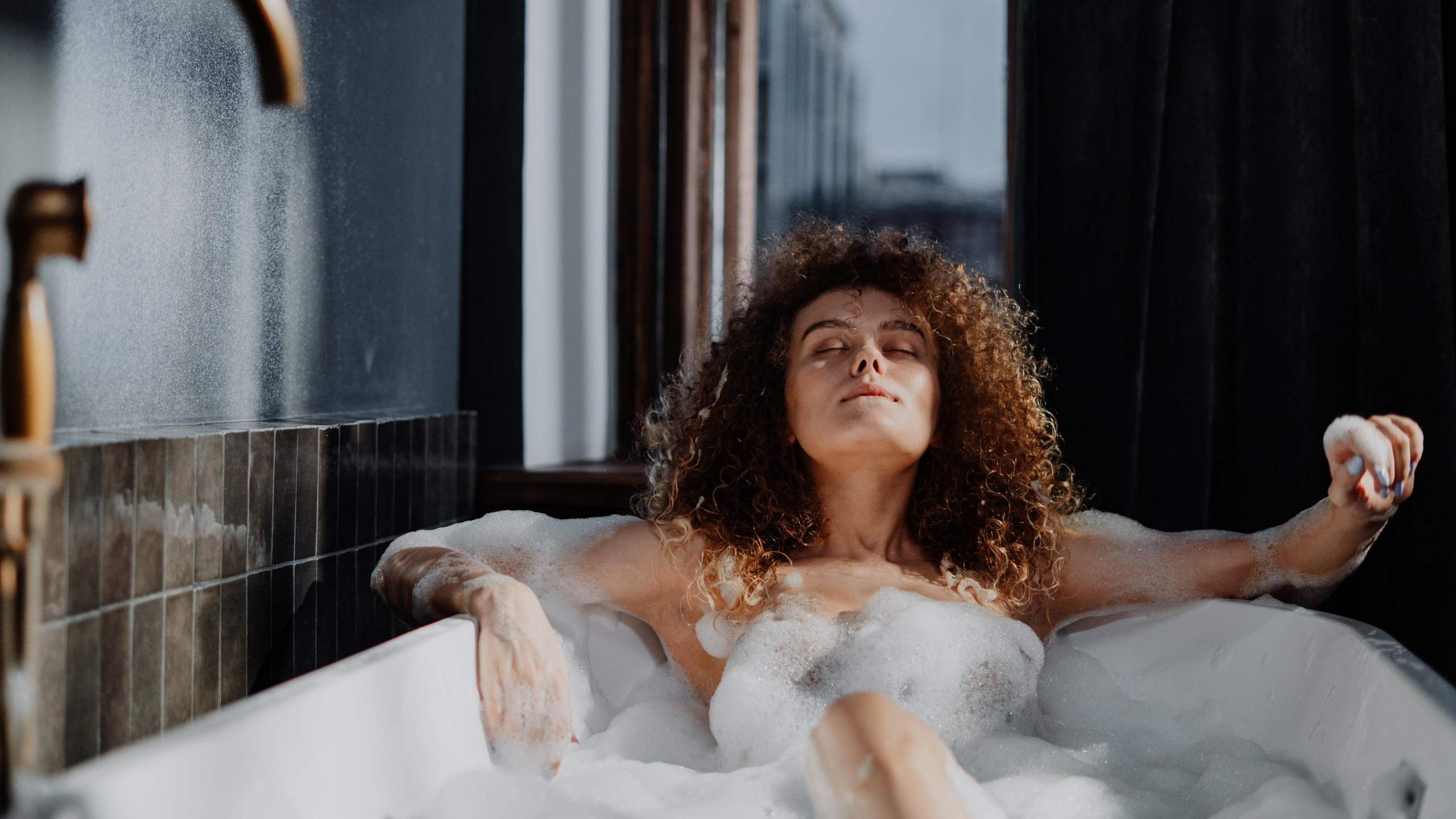 Your morning routine sets the tone for your entire day. During a chaotic time like we are living in right now, managing the complexities of working from home, a relaxing morning routine is essential to face the day with clarity and focus.
If you are a Clean Beauty enthusiast who is mindful of the ingredients in your beauty products, CBD is a great natural ingredient to look for, with glowing reviews for its skincare benefits.
We have put together a 7-Step Morning Beauty routine with CBD infused beauty products to help you start your day with a relaxed mind, a pampered body, a dewy face that glows from within and a nice pop of color on your lips for that much-coveted natural "no-makeup" look that lasts the entire day. All these products are available at Credo Beauty—an online store that prides itself on selling Clean Beauty products.
Step 1: Indulge in a Refreshing Warm Bath with CBD Infused Bath Salts

(Vertly CBD-Infused Bath Salts, $29)

A warm and rejuvenating bath in the morning helps you focus and regroup before starting a hectic day working from home. It lowers your cortisol levels—the stress hormone—which reduces anxiety and leading to a calmer state of mind. Vertly CBD Infused Bath Salts elevate this calming effect, and the botanical infusions of lavender, lemon, and clary sage contribute to a soothing aromatherapy session at the beginning of the day.
Step 2: Use a Restorative Body Ointment to Soothe and Prep the Body for the Day-Ahead
(Khus + Khus Rasa Restorative Potion, $30)
Once your body is cleansed from the aromatic bath, a soothing ointment can lock in the moisture and further nourish your skin for lasting relaxation throughout the day. The Khus+Khus Rasa Restorative Potion Body Balm is intensely moisturizing, and it also helps soothe any aches and kinks you may have on your body after you wake up.
A quick skincare and beauty treatment to your face helps you start the day with confidence and vigor, even if you stay home the entire day. Start with a nice skin tonic for a quick boost of energy to your facial skin. Formulated with broad-spectrum CBD, kombucha, and ginger root extract, WLDKAT Skin Tonic promotes brightness and improved skin texture.
Face oils are a great way to hydrate your facial skin since they can penetrate deeply into the skin, and help strengthen the natural skin barrier. One of the bestselling products in the Credo Beauty catalog, Emerald CBD+Adaptogens Deep Moisture Glow Oil provides deep moisture and protection against any environmental stressors, while giving a natural dewy glow to your face.
Due to the sensitive and thin skin on your lips, they can get chapped or dry very easily. A good quality lip balm locks in the moisture, and acts as a protective layer on your skin. Vertly CBD Infused Lip Balm has many hydrating ingredients and the added CBD further nourishes your lips.
Sometimes all it takes is a bright swipe of lip gloss to pick up your entire mood, which is something everyone can use during these hectic times. Even if you work from home, it is likely that you have plenty of video calls to attend. Saint Jane Beauty CBD Lip Gloss is all you need to feel pretty and confident before an important Zoom meeting.
The last touch in this relaxing routine is a few sprits of perfume to enhance your mood. Having a pleasant lingering fragrance around you can lift your spirits without you even knowing. Heretic Midnight Toker perfume can uplift your aura and put you into a playful and energetic mood that will increase your productivity and creativity throughout the day.
These products are not intended for use by persons under the age of 21. It's important to consult your doctors with any medical concerns, and before making any changes or adding supplements to your health plan.