Sponsored Article
8 Skin Issues That Women Over 30 May Have and How to Deal With Them
The Key to Good Skin Is Using the Right Skin Care Solution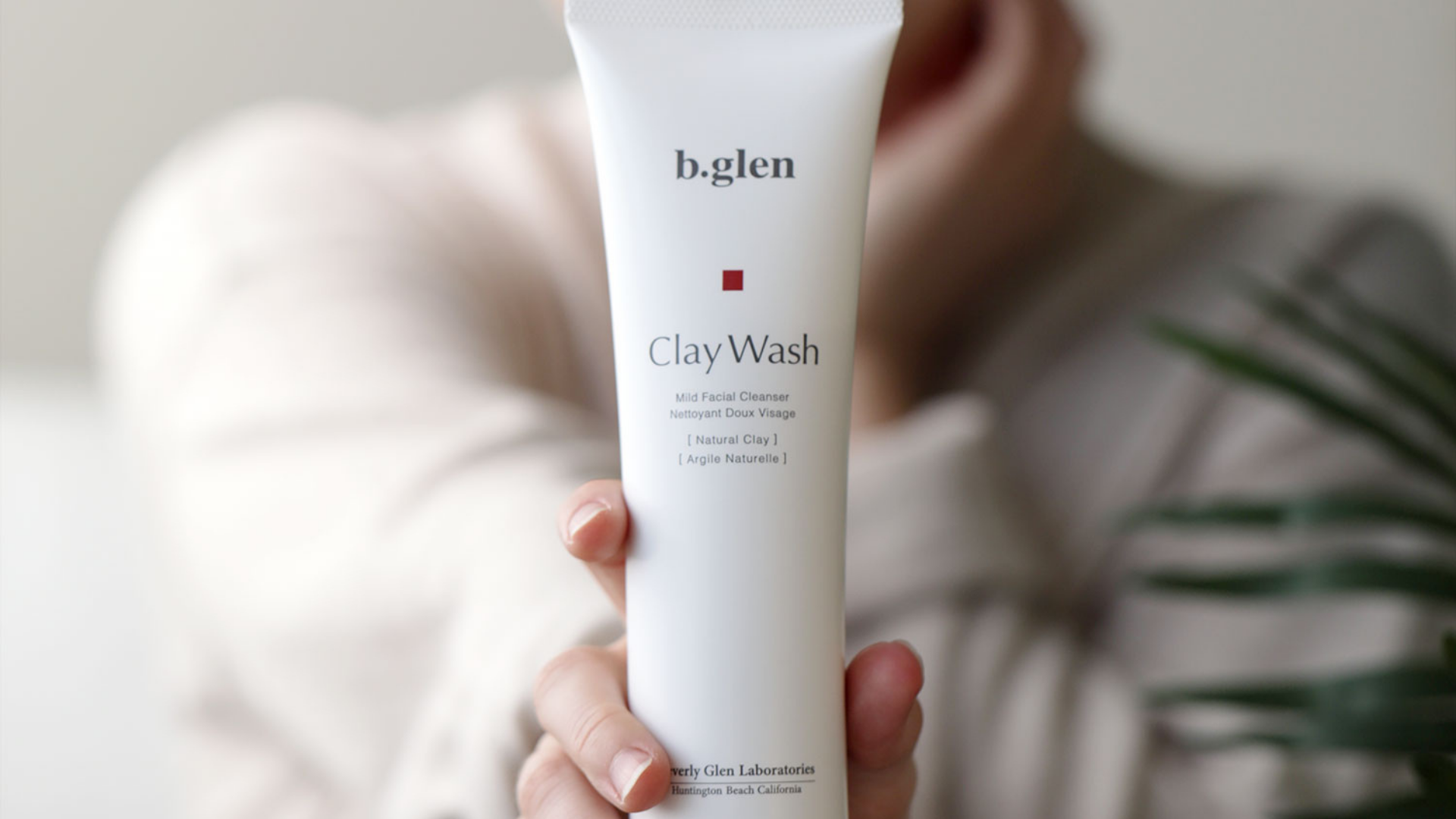 Skin issues don't usually appear overnight. However, most people wake up one day, look into the mirror, and might notice for the first time that there is a subtle dryness or a few facial lines that had escaped detection. We all want to look beautiful and begin the day feeling great. Men usually have it easier, but sometimes women like to put a little more care into their routines, especially if we notice problem areas.
Detailed below are some common skin issues that women over 30 may notice over time. We also suggest some skin care solutions that could help improve your skin's condition, with regular use.
8 Skin Issues That Women Over 30 May Develop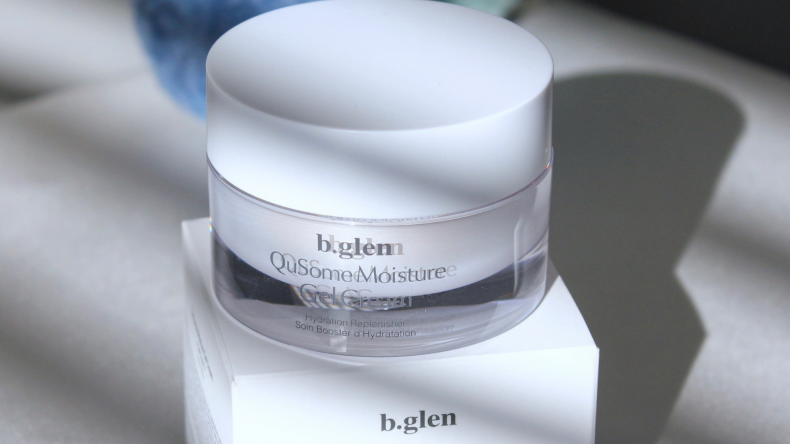 Dry Skin
According to Mayo Clinic, dry skin is often temporary and can be treated by addressing the factors that might contribute to such dryness. Sometimes, dry skin might be caused by the combination of cold temperatures and low humidity levels, which could draw moisture away from the skin. Dry skin might also be caused by frequent hot baths and showers or swimming in heavily chlorinated pools. If these are familiar activities to you, a simple solution would be to lessen them.
QuSome Lotion, a skin care solution formulated by B.Glen to treat dry skin, could possibly help to boost your skin's structure with its moisturizing ingredients. QuSome Lotion is designed to provide moisture for long periods of time. B.Glen formulated this moisturizing lotion with essential skin care ingredients, including ethyl ascorbic acid, to maintain the skin's ideal moisture level for up to 17 hours.
Clogged Pores
Pores are tiny openings in the skin that secrete oil and sweat. Often, pores can become clogged, trapping dead skin cells in each hair follicle. The American Academy of Dermatology recommends cleansing the face twice a day with gentle facial cleansers to avoid this. Alternatively, clogged pores may also be prevented by safely exfoliating your skin.
Facial cleansing products like the B.Glen Clay Wash could help remove even the finest dirt, makeup, and excess sebum. This mild facial cleanser could help to remove any particles that may have settled on the skin while hydrating the skin at the same time. Its main ingredient, Montmorillonite, is a natural clay that gently cleanses the skin without using harsh chemicals, abrasives, or foam that could potentially dry or damage the skin. It also contains squalane, a sustainably sourced skin care ingredient known to moisturize the skin from the inside out.
Itchiness
Itchy skin, also known as pruritus, is an uncomfortable, irritating condition. According to Mayo Clinic, itchy skin is often associated with dry skin. This can be more common in older adults, as skin can sometimes become drier with age. Many people find relief in moisturizing lotion, to help relieve skin dryness and reduce itchiness.
QuSome Moisture Gel Cream is a moisturizing gel cream that contains Aqua Tide, Alistin, Hydrolyzed Collagen, and Hyaluronic Acid—all moisturizing skin care ingredients that could help to revitalize dry skin, possibly reducing the itchiness caused by dryness.
Dark Circles
Although some people may develop dark circles under their eyes due to genetic factors, lifestyle factors could also be to blame. The Mayo Clinic suggests that dark circles may sometimes be caused by stress. Self-care is one strategy to reduce the appearance of dark circles, including maintaining a healthy sleep schedule. Applying dermatologically tested eye creams that specifically target dark circles also might be helpful to improve their appearance.
The skin around the eyes is significantly thinner than the rest of the facial skin. Only skin care products specially formulated to be applied to this area should be used to treat dark circles. It can often take time to notice a significant reduction in the appearance of dark under-eye circles for many people. When used regularly, the QuSome Eye Serum could possibly help to even skin tone around the eyes to help improve the appearance of dark circles under the eyes. QuSome Eye Serum also contains materra powder.
Wrinkles
Wrinkles are a natural and often beautiful part of aging. However, it's understandable that many people might want to avoid the onset of wrinkles for as long as possible. Various lifestyle factors could lead to the early development of wrinkles. According to a 2002 study published by the European Journal of Dermatology, wrinkles often develop at an increased rate if the individual spends more time in the sun.
The face, neck, hands, and forearms are usually the parts of our bodies that develop wrinkles faster because these are areas most exposed to sunlight and ultraviolet radiation. The American Academy of Dermatology recommends using products with built-in sunscreen and regularly moisturizing the skin to slow down the development of wrinkles.
Over time, skin can appear dull and parched, partially from long-term exposure to UV rays. "Retinol is a vitamin A molecule that offers a slew of skin benefits including treating acne, improving the signs of aging, and repairing sun damage," says Dr. Nancy Samolitis, a board-certified dermatologist who shared her expertise with Forbes.
QuSome Retino A by B.Glen may help reduce fine lines and wrinkles. It contains three types of Vitamin A, which are designed to penetrate the skin using B.Glen's exclusive QuSome® skin-penetrating technology.
Age Spots
Age spots are light brown to black pigmented lesions that can sometimes appear on the surface of your skin. This could be due to sun exposure, but sometimes they might simply be a part of aging. You could help delay the development of more age spots by avoiding direct exposure to sunlight. The American Academy of Dermatology also suggests considering creams and lotions that are dermatologically tested to treat the appearance of age spots.
One such product is QuSome PowerBright. This facial serum contains arbutin, a skin care ingredient that could possibly help brighten dark spots over time. It also contains ethyl ascorbic acid, a form of vitamin C that could possibly help to even your skin tone with regular use.
Saggy Skin
According to the U.S. National Library of Medicine, changes in aging skin are most exacerbated by exposure to sunlight. Sunlight could contribute to the loss of elasticity and lead to looser skin over time. Dehydration could also contribute to loss of elasticity, so adequate intake of fluids may help maintain firmer skin. Alternatively, you may consider skin-tightening options to combat sagging skin.
QuSome Lift by B.Glen is a facial massage serum that could possibly help tighten the skin with regular use. Made in Japan, this serum could be used as part of a skin care regimen to help combat sagging skin in the cheek, jawline, and neck areas. This serum includes a combination of anti-aging ingredients aimed at reducing fine lines and sagging skin. B.Glen recommends a daily morning facial massage with this serum to help promote circulation and absorption of the serum into your skin.
The QuSome Lift serum works best with QuSome Moisture Rich Cream, an aging care cream developed by B.Glen to help provide moisture and restore vitality to sagging skin. The final item in a good skin care routine, this cream could help lock in moisture without stickiness for supple skin all day. B.Glen recommends that this cream is applied after the QuSome Lift serum, for best results.
Adult Acne, Blackheads, and Whiteheads
Acne, blackheads, and whiteheads are often a byproduct of clogged pores. Pores on the skin can sometimes become clogged with dead skin cells, oil, or bacteria, especially if the skin is not washed regularly. Once a blocked pore closes, it may develop into a whitehead or a blackhead. This may also lead to acne breakouts if the clogged pores are affected by bacteria.
Since acne, blackheads, and whiteheads can often be caused by clogged pores, they could be prevented by regularly using mild facial cleansers. The B.Glen Clay Wash is a foamless facial cleanser that uses the absorbent powers of purified natural clay to remove dirt, makeup, and excess sebum that could cause acne, blackheads, and whiteheads.
B.Glen's QuSome Skin Care Solutions for Women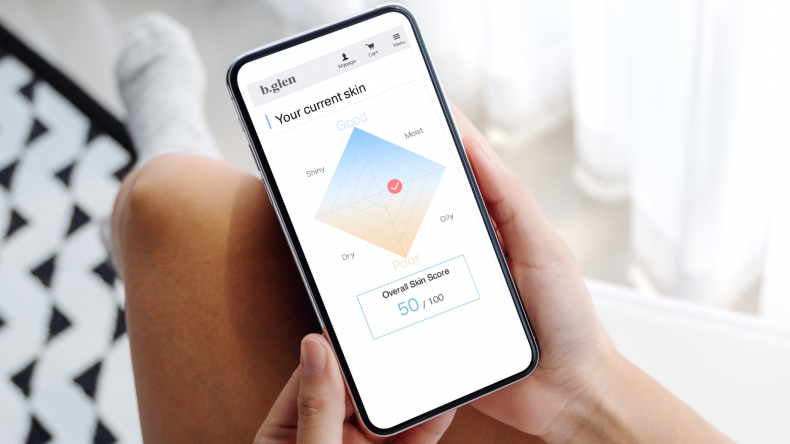 Many of the skin issues mentioned above could possibly be helped with scientifically formulated and dermatologically approved skin care solutions. B.Glen, a scientifically driven skin care brand, offers the QuSome skin care collection, with a range of products from makeup removers to eye creams.
Each of the QuSome skincare products targets specific skin care issues for women age 30 and above. All B.Glen products may also be used together as part of an elevated anti-aging skin care regime. Visit B.Glen's skin care analyzer, to discover your best fit out of six of B.Glen's trial sets of premium products. Take a 2-minute quiz and upload a quick selfie, and this analyzer tool will recommend your ideal skin care routine based on your overall lifestyle, skin type, tone, and current skin issues.