Sponsored Article
9 Best Online Learning Platforms (The Ultimate Learning Guide 2020)
Take Your Personal Growth up a notch with Online courses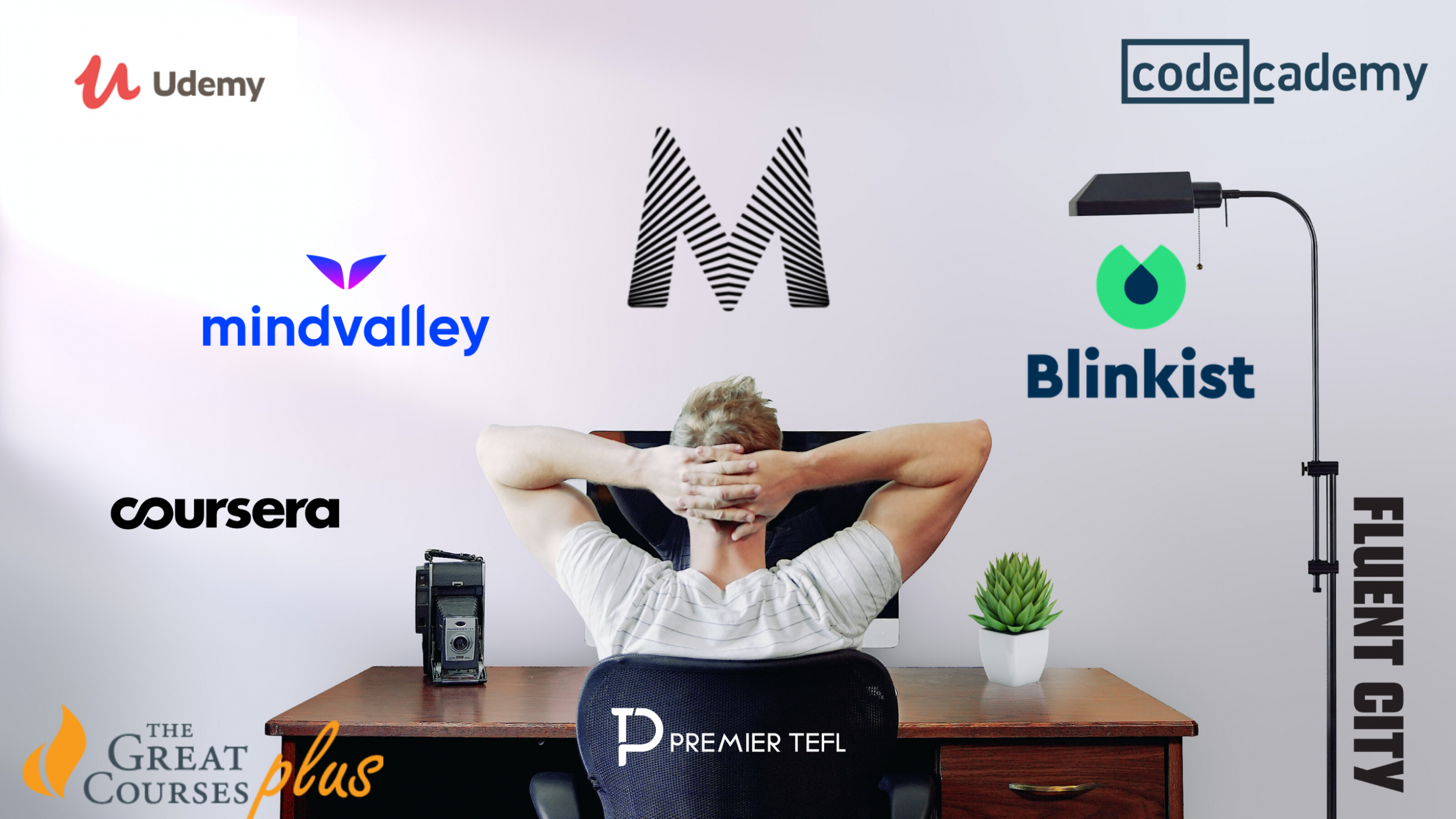 Online learning has taken this year by storm and it is here to stay. According to Statista, the e-learning market worldwide is projected to surpass 243 billion U.S. dollars by 2022.
So whether you are a creative or a professional looking to upskill and earn more, this is the Goldilocks period for you to hop on the e-learning wagon and make the best out of this quarantine.
The Ultimate Learning Platforms Guide of 2020 features:
We have compiled this ultimate guide of 9 best learning platforms (you can even teach online on some of them) to help you get started with your e-learning journey.
Masterclass
Masterclass is an on-demand learning service that delivers video lectures right at your computer screen. It has revolutionized the online learning game by bringing in A-list experts from each field.
They have 80+ classes across a variety of categories: whether it is business and leadership, photography (taught by Annie Leibovitz), cooking (learn directly from Gordon Ramsey), or acting. Each class includes around 20 video lessons that are 10 minutes long on average, along with an in-depth workbook.
One of the best features of masterclass is that you can learn on the go. You can learn through video lessons on your smartphone, personal computer, Apple TV, and Fire TV streaming media players.
Masterclass makes it to the top of our editorial list as the lessons as bingeworthy paired with supreme production quality, helping you learn as you watch.
Codeacademy
The Tech industry has one of the highest paying jobs today. Computer coders make an average salary of $63,903 per year in 2020. Beginner programmers get paid about $50k, and experienced coders earn around $85k. So, it's not a surprise that a growing number of professionals are changing tracks mid-career and learning to code. But quitting your job and going to a university seems a bit foolish when you can learn to code in your spare time at zero fees.
Codeacademy is a New York-based MOOC learning platform that teaches you how to code – for free. Launched in 2011, Codeacademy has transformed the e-learning industry by offering courses centered around coding to over 45+ million learners.
You can sign up on the website for free and browse through their catalog or take an assessment quiz to determine which course would work for you. The best part about Codeacademy is that you learn as you code. That means, you code from the very beginning, get real time feedback, and can put your learning into practice.
It has one of the smoothest websites and user-friendly interface to help you choose courses from beginner to advance level. The courses are organized in categories, like career path and skill path, to help you learn according to your prior experience in coding.
Their membership for Codeacademy Pro, which gives you access to hundreds of additional exercises, practice packs, and quizzes to help you sharpen your coding skills, costs only $19 a month. Pro also contains real-world projects that train you to apply the skills you are learning in realistic scenarios.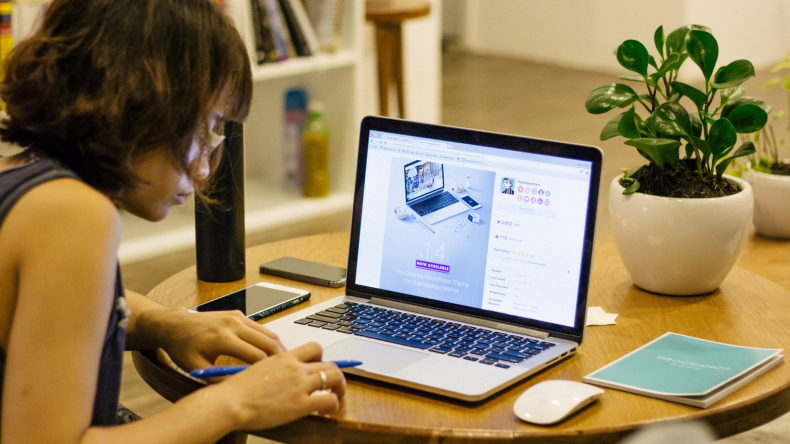 Udemy
Udemy is a giant house of online learning with over 100,000 online video courses and several categories and subcategories ranging from business to photography.
Whether you are thinking of becoming a Marketing Psychologist or Sign Language expert, Udemy can help you upskill and add to your personal growth.
Unlike most access-all learning subscriptions, you pay for individual courses. Though the courses are relatively cheaper and can really help you narrow down your choices. In our experience, investing in individual courses gave us the incentive to complete the courses and get that certificate (you know, instead of starting multiple courses at once and not following through).
Udemy is one of the few online platforms that let you teach as well. You can make courses and sell them on the platform. It offers resources for teachers, including in-demand topics that get updated regularly.
Premier TEFL
Speaking of learning and teaching, we couldn't help but include Premier TEFL to this list. With the growing number of English language learners (1.5 billion globally), it's not surprising that the TEFL industry is experiencing a big online boom.
Though to teach online – even if you're an English native speaker – you need to be certified. Most TEFL jobs required at least 120-hour TEFL certification for you to make a minimum wage per hour.
In the sea of Teach English as a Foreign Language companies, Premier TEFL stands out by creating a unique, live teacher-training experience. Their online courses are easy to follow and give you the exact information you need, from lesson planners to grammar exercise worksheets, to teach English as a foreign language.
They offer 6 TEFL learning courses from Teach English Online that allows you to learn online at your own pace to 300 Hour Level 5 Hybrid TEFL Course, an Ofqual-regulated Level 5 study course with tutor-led virtual classes.
Related: How You Can Make Money Teaching English Online
Mindvalley
This e-learning platform differs slightly from the others – for starters, it doesn't offer you courses but life lessons.
Mindvalley sets itself apart by teaching you how to improve your life. It targets anyone and everyone looking for personal growth – whether you are suffering from burnout or struggling to keep your sanity in check during this quarantine.
Courses like Speed Reading and Develop a Super Memory definitely caught our eye. Overall, it gave us the pleasant feeling of Rhonda Byrne reading out The Secret to us in a calm, meditative voice.
While there are a couple of free programs available, the company offers Mindvalley Quest All Access, which lets you access 40+ programs by the industry experts at just $2 a day.
Learn more about Mindvalley Quest All Access here.
Blinkist
We are humans with only limited time and energy at our hands, and Blinkist gets that. With trending quarantine goals and infinite LinkedIn posts on online learning, it's only human to feel overwhelmed.
But if you wish to adopt a relaxed and easy approach to online learning, Blinkist is your ideal learning partner.
Blinkist offers book summaries that allow you to understand the key insights from the world's best non-fiction books in 15 minutes or less.
They have a wide range of categories, from leadership (Good to Great by Jim Collins) to productivity (The 4-Hour Workweek by Tim Ferris) and over 3000+ book summaries.
Blinkist offers a 7-day free trial. Apart from that, you can subscribe to their premium yearly pack at $8.34 a month.
Here's what to expect in your premium subscription:
Unlimited access to all the titles with audio versions
Saving your entire library offline
Syncing your highlights to Evernote
Sending your favorite summaries to your Kindle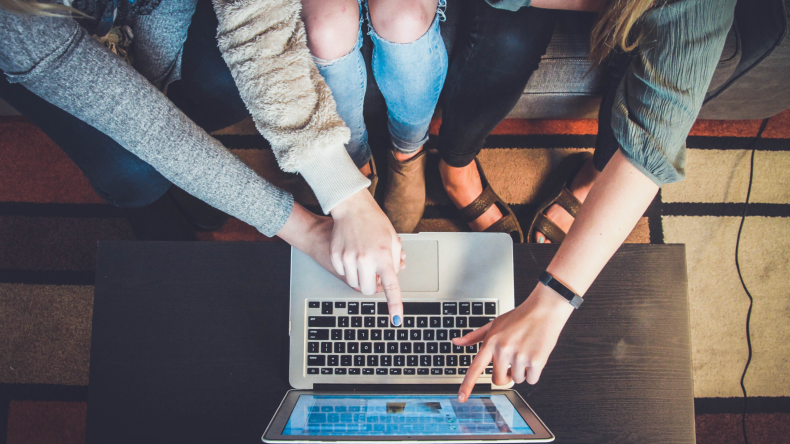 Coursera
Online learning is on the track to outpace traditional education and Coursera is at the forefront of that revolution.
Coursera is an online learning juggernaut offering on-demand video lectures from top instructors in subjects like business, computer science, data science, language learning, and more. It has collaborated with leading universities and companies including Stanford and IBM and at present, has over 3900 courses, 13+ professional certificates, and 20+ university degrees on its website.
While the majority of the courses are free on the website, there are paid courses as well for which you pay between $49 and $99 as a one-off payment. Though if you subscribe to Coursera Plus (costs around $399 yearly) you get unlimited access to over 3000 courses.
However, Coursera offers free access to students enrolled in undergraduate or graduate colleges, after checking your documentation.
The Great Courses Plus
The Great Courses Plus is one of the early pioneers of online learning and part of The Teaching Company that was established in 1990, by a former US Senate Committee Chief Counsel Thomas M. Rollins.
With over 3 decades of experience, the GCP boasts of their quality content and have over 700 subject matter experts teaching college-level courses in a fun and accessible way.
They also offer exclusive content from their partners – National Geographic, History, Smithsonian, and The Culinary Institute of America.
"Whatever formal education you may receive in youth, it is only an outline. An adult's bright and inquiring mind needs to constantly expand and fill in their knowledge. The Great Courses fill that need," says Deborah C., an online learner at the GCP.
With their dedicated student community and a rich bank of great learning content, their subscription price of $20 a month seems quite a steal.
Fluent City
No learning list is complete without including a language learning platform. So, let us introduce you to your next favorite AI-driven language learning platform – Fluent City.
Fluent City is "not your typical foreign language class." It offers in-person and online classes in 11 different languages. While most online language learning experiences are rather isolating where we quickly lose motivation to continue with our training, Fluent City sets the tone right from the very beginning. We got a glimpse of their Level 1 Spanish Classes and we weren't disappointed.
Apart from the private one-on-one classes with real instructors, they offer you hyper-personalized content; teaching you how to talk about things you care about most. They use the latest AI and natural language processing technology to curate lesson plans that fit your learning goals, helping you get fluent faster.
This list is in no way exhaustive. While there are several other online learning platforms out there, these make for a great starting point to help you sharpen your skills and learn something new every day from the comfort of your home.