Sponsored Article
9 Signs Your Dog Has COVID-19 and What to Do About It
Want know if your dog has Covid-19? Read on to learn about the signs! And just so you know: you can get your dog tested too.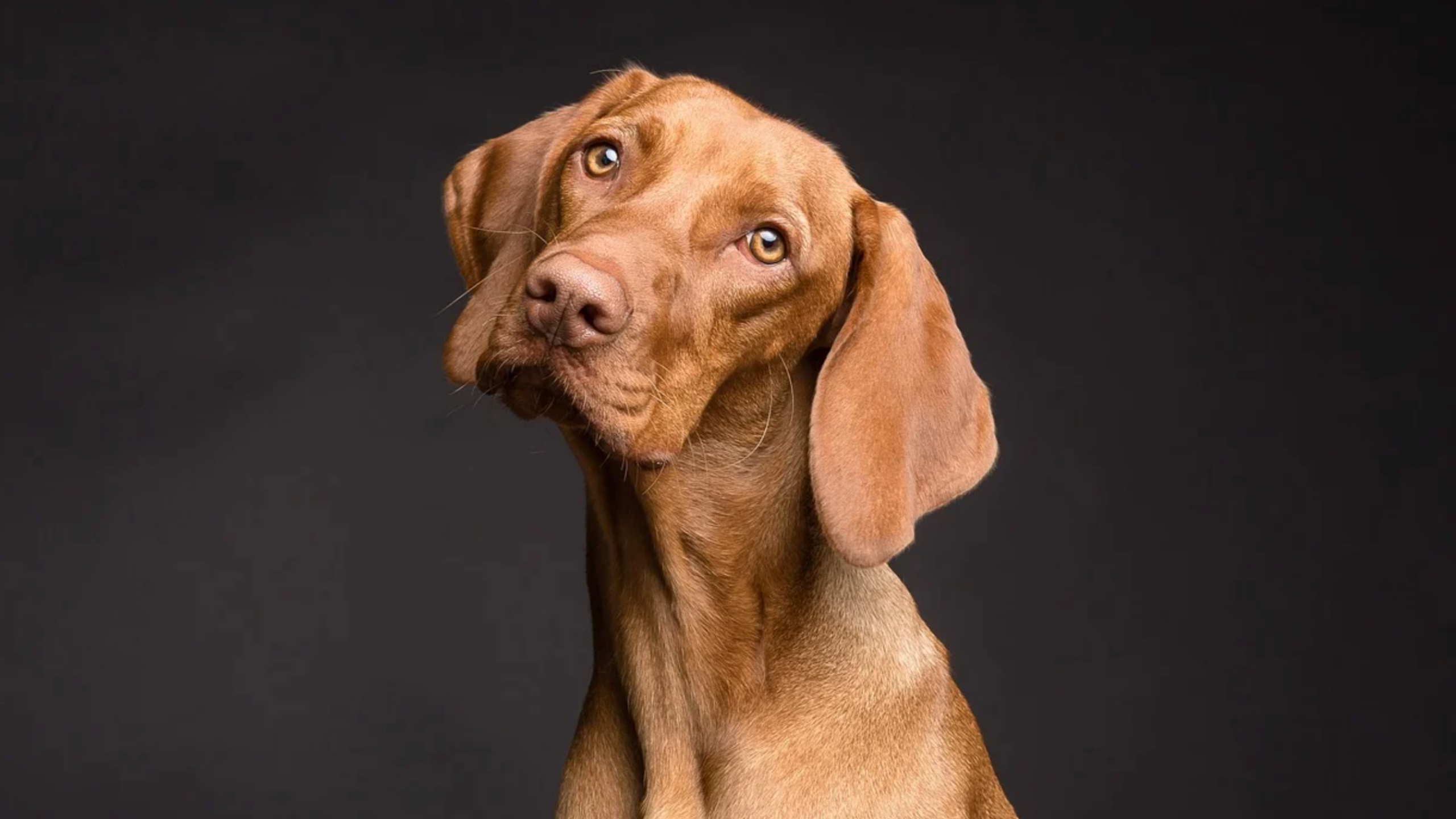 The contents of this article is for informational purposes only and does not constitute medical advice. It's important to consult with your medical providers and the CDC before making any medical decisions or changes to your health plan—or your pet's—particularly with regard to COVID-19 and its variants.
As we take precautions to avoid getting infected with the deadly coronavirus, we want to ensure that the rest of our family, including our pets, is equally protected as well. So how should one know if beloved Max has the coronavirus? Do dogs exhibit the same symptoms as humans?
But Wait, Can Dogs Get COVID-19? What Are the Signs?
According to the Centers for Disease and Control, yes, dogs can get COVID-19. There were reported cases of dogs and cats who were infected with the virus. Although only a small number, most of them alarmingly contracted the virus because of their close contact with a person infected with COVID-19.
How, then, can we know if our pets are infected? Here are 9 signs to watch out for if you suspect your dog to have COVID-19:
Your dog has a high fever. Your dog should have a normal body temperature of 101 to 102.5 degrees Fahrenheit (38.3 to 39.2 degrees Celsius). Your dog has a fever if his or her body temperature rises above 104 degrees Fahrenheit.
Your dog is coughing. This can be serious if it is in combination with the other symptoms listed here, and if the coughing has lasted more than a week. However, it can also be due to other reasons.
Your dog has difficulty breathing or has shortness of breath.
Your dog is unusually lazy or sluggish.
Your dog is sneezing and has a runny nose.
Your dog has eye discharge.
Your dog has diarrhea.
Your dog has been vomiting.
Keeping Your Dog Healthy During COVID-19
Maintaining a healthy lifestyle for your pet is especially important in these stressful times. Choosing the right nutrition is the first step to helping your dog unleash his or her best health. Many pet parents have moved to dog food delivery to avoid an extra trip to the store. There are many options out there, and you want to choose the right one for your furry family member.
Tailored Pet offers personalized dog food subscriptions based on your dog's size, age, breed, sensitivities, and wellness goals. Pet food experts and veterinarians craft health-first dog food blends, delivered quickly and contact-free directly to your doorstep, at the frequency you choose, or as a one-time purchase. Monthly subscriptions start at $26 for small dogs, $40 for medium-sized dogs, and $54 for large dogs, and shipping is always free.
They even have great trial offers and discounts for ongoing subscriptions. If your pet does not like their personalized blend the first time around, pet nutrition experts will work with you and your pet until you the blend your dog loves at no extra cost.
Get started by taking this 3-minute quiz to build your dog's profile. You can also check out their latest subscription offers here.
How To Take Care of Your Pet With COVID-19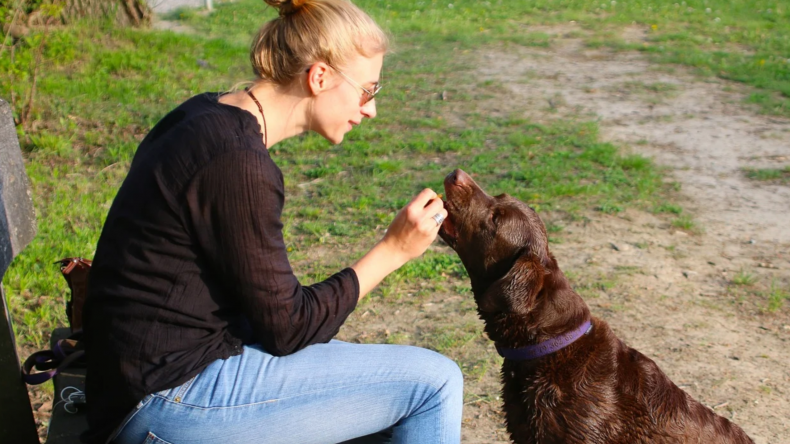 If your dog is experiencing a few of the listed COVID-19 symptoms, it is not a sure sign your pet has the coronavirus, it could in fact be a different illness. However, by getting your dog tested, especially when living with a Covid-19 infected human, you will know.
If you need to consult a veterinarian, you can do so over the phone. Veterinarians may consider a physical visit, only when needed.
And if your dog does have the virus, immediately isolate your pet in a closed area in your home, and keep it there for the next 14 days. Your dog may be healthy, but if he or she has exhibited signs that make it uncomfortable to move or even breathe, it is also equally important to ensure your dog recovers. This means you need to prep the quarantine area with your pet's bed, toys and other things that comfort him or her, like a security blanket. Your dog will be isolated from the rest of the family, and without any of the usual petting, hugging, or snuggling to reduce the risk of transmission, you want to ensure he is as comfortable as possible.
The food and water bowl and bathroom area should also be set up close to the door for easy cleanup without contact or touch. If you have to enter the area to clean up, make sure to wear a mask, face shield, gloves, and clothing that protects your skin before entering. By sanitizing everything and taking a bath afterward, you can further minimize transmission. Throw your worn clothes immediately in the washing machine and wash it separately.
How Do I Know if My Pet Is Safe to Be With My Family?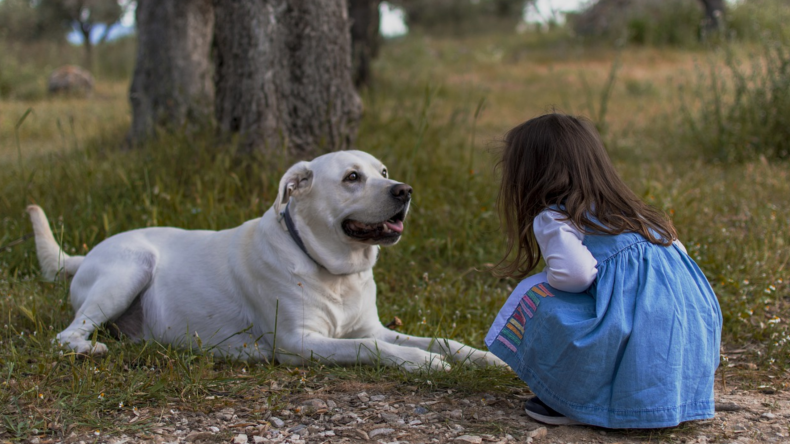 Your veterinarian will advise you when it is safe for your pet to rejoin the rest of the household. In some cases, your vet might recommend follow-up testing to clear your dog. If your dog no longer exhibits symptoms of COVID-19 for the last 72 hours without any medical management and has been quarantined at least 14 days since the last positive test, then your dog will be allowed to rejoin the family.
Your vet will also recommend you to keep up with your dog's regular checkups and to continue addressing his dietary and wellness needs regularly.
Learn more how you can protect your dog and achieve his or her healthiest self with Tailored.