Sponsored Article
Air Purifiers vs. Air Cleaners—Which Is Better?
Find out the difference here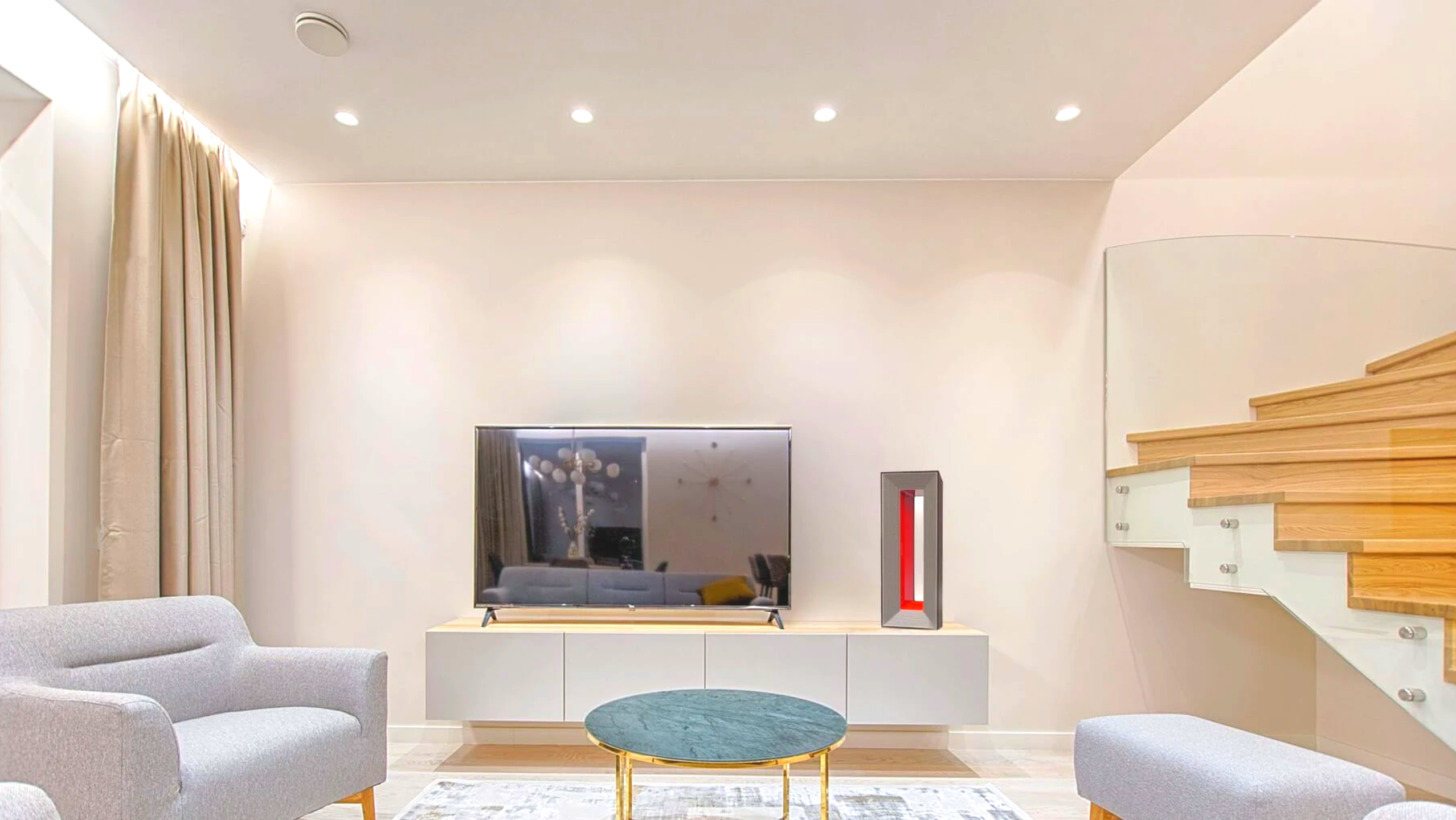 Bringing in outdoor pollutants could be unavoidable, and the lack of adequate indoor ventilation could cause their spread in your homes. Your house should be a safe space, and with the ongoing pandemic, a conscious effort should be made to ensure your family's safety. Aside from the necessary safety protocols already in place, there anything else you could do to keep your home safe? A report made by the United States Environmental Protection Agency (EPA) states that using machines like portable air cleaners could help improve the air quality in your home.
What Are Air Cleaners?
Air cleaners filter the air in a specific space, helping to eliminate dust, pollen, and pet dander to help avoid allergic reactions. As air passes through the machine's multiple filters, clean air is released.
What Are Air Purifiers?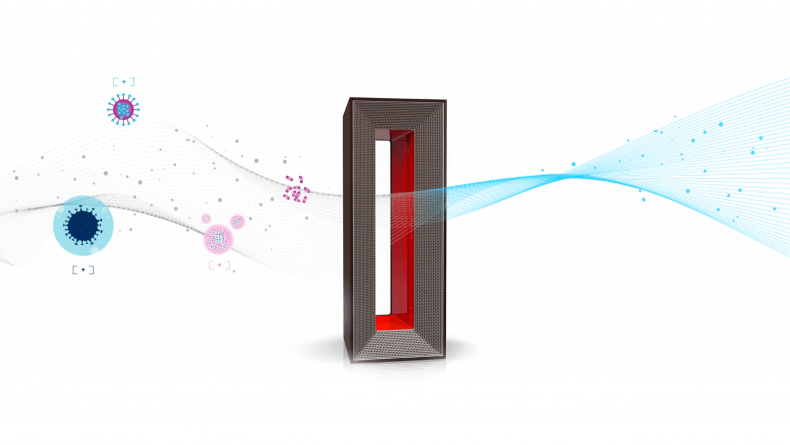 Air purifiers aim to filter the air you breathe at home, so that no harmful elements infiltrate your household. An air purifier contains one or multiple filter layers that are said to capture pollutants and circulate clean air in any space.
The Difference Between Air Cleaners and Air Purifiers
While air cleaners and purifiers generally promise the same benefits, there are some key differences.
Air purifiers might be able to rid your home of allergens and disease-causing bacteria and viruses, while air cleaners may be able to only eliminate large particles of dust, pollen, and pet dander. Air cleaners are thought to be relatively noisier, and may often require rigorous cleaning and expensive filter replacements. Ultimately, it really depends on what your overall goal is. If you are looking to purify and sanitize the air of odor- and illness-causing elements, air purifiers might be a better investment for your home.
Here are some of the most common household problems an air purifier might help solve:
Household Toxins
No matter how much cleaning you do, the air that you breathe at home could still be unsafe. Some cleaning products could have chemicals that do not dissipate and could be harmful to your lungs. While reducing the use of these products might help solve the problem, letting an air purifier do its magic while lessening your use of these products would be even better.
Allergens
Allergic reactions may have various causes, including pollen, dust, mold, and pet dander. When an area is way too dusty, for instance, it could activate your immune system and make it go into overdrive. A room with too much pollen or pet fur could also trigger your allergies. Having an air purifier with HEPA filters could help trap these elements to keep your(breathing)space clean.
Mold
Aside from the unpleasant idea of mold growing in your living area, it could pose a huge health risk at home, especially if someone in your family has allergies or asthma. Air purifiers with good filtration systems could help trap these elements before they get a chance to spread and cause health issues.
Enjoy Better Air at Home With These Air Purifiers
Looking to invest in an air purifier? Here are our top picks that could help turn your living space into a safer haven.
SAKI True HEPA H13 Filter Air Purifier
Price: $85.90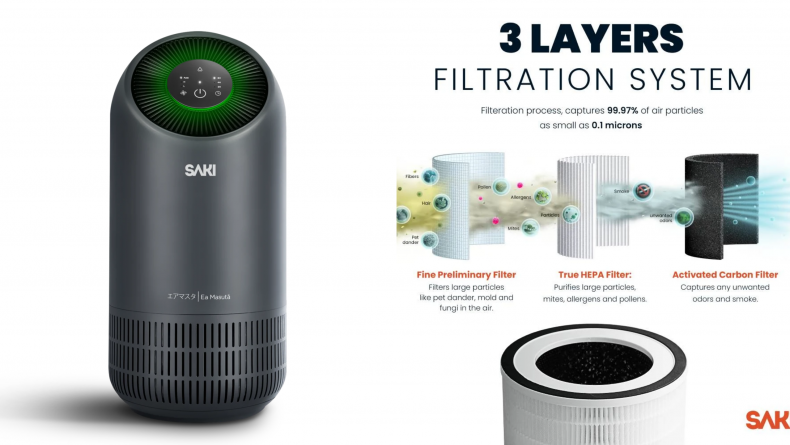 The three-layer filtration system of this air purifier helps to ensure that no dust or bacteria remain in your home. The fine preliminary layer aims to trap dust and pet dander, the true HEPA H13 filter helps block larger airborne particles like mold and pollen, and its activated carbon filter will help remove bad odors like smoke and food smells. It also comes in a sleek design that could fit any room's design with ease.
Enjoy 15 percent off when you sign up for their email newsletter today.
Aeris Aair 3-in-1 Pro
Price: $999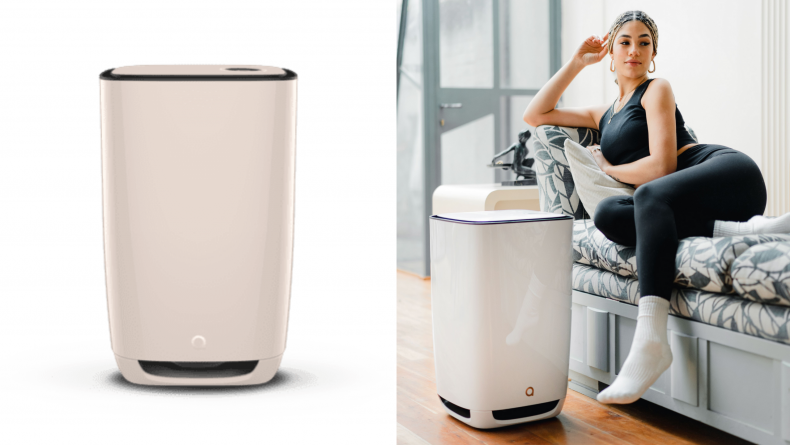 While an air purifier aims to clean any living space, its effectiveness will ultimately depend on its size and the size of the room that it is in. The Aair 3-in-1 Pro could help keep the air of larger areas like a living room clean, promising to eliminate 99.95 percent of pollutants, including disease-causing viruses.
Effectively purify the air in bigger areas with the Aeris Health Aair 3-in-1 Pro now!
Airocide APS-1000XL
Price: $2600 $2499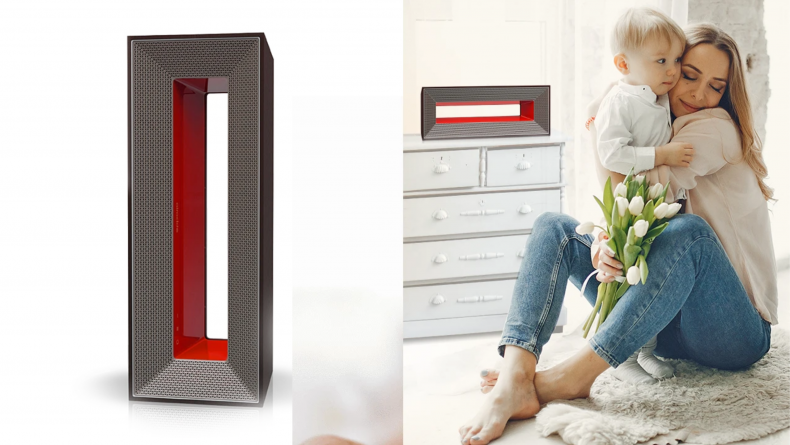 Even the most dedicated home cleaners among us sometimes miss cleaning the harder-to-reach nooks and crannies of their homes. The Airocide APS-1000XL promises to keep those spaces clean. Wall-mounted for better space savings, it claims to use NASA PCO Catalyst technology to filter out dust and other pollutants from the air. Every order comes with pre-filter replacements as well as an indicator light telling you when it's due for a cleaning.
Airocide is a brand developed by NASA that helps keep the air you breathe free of mold spores, viruses, and bacteria. According to their website, each unit has a fan that "draws the air from your home into the unit," which is then pushed across catalyst-coated tubes that make the purification process more efficient. This process is called Photocatalytic Oxidation, which is the same process that NASA uses to purify air at the International Space Station. Each air purifier also comes with a 60-day money-back guarantee.