Sponsored Article
Anxiety in Dogs: Types, Causes, and Treatments
Here's how you can treat your dog's anxiety.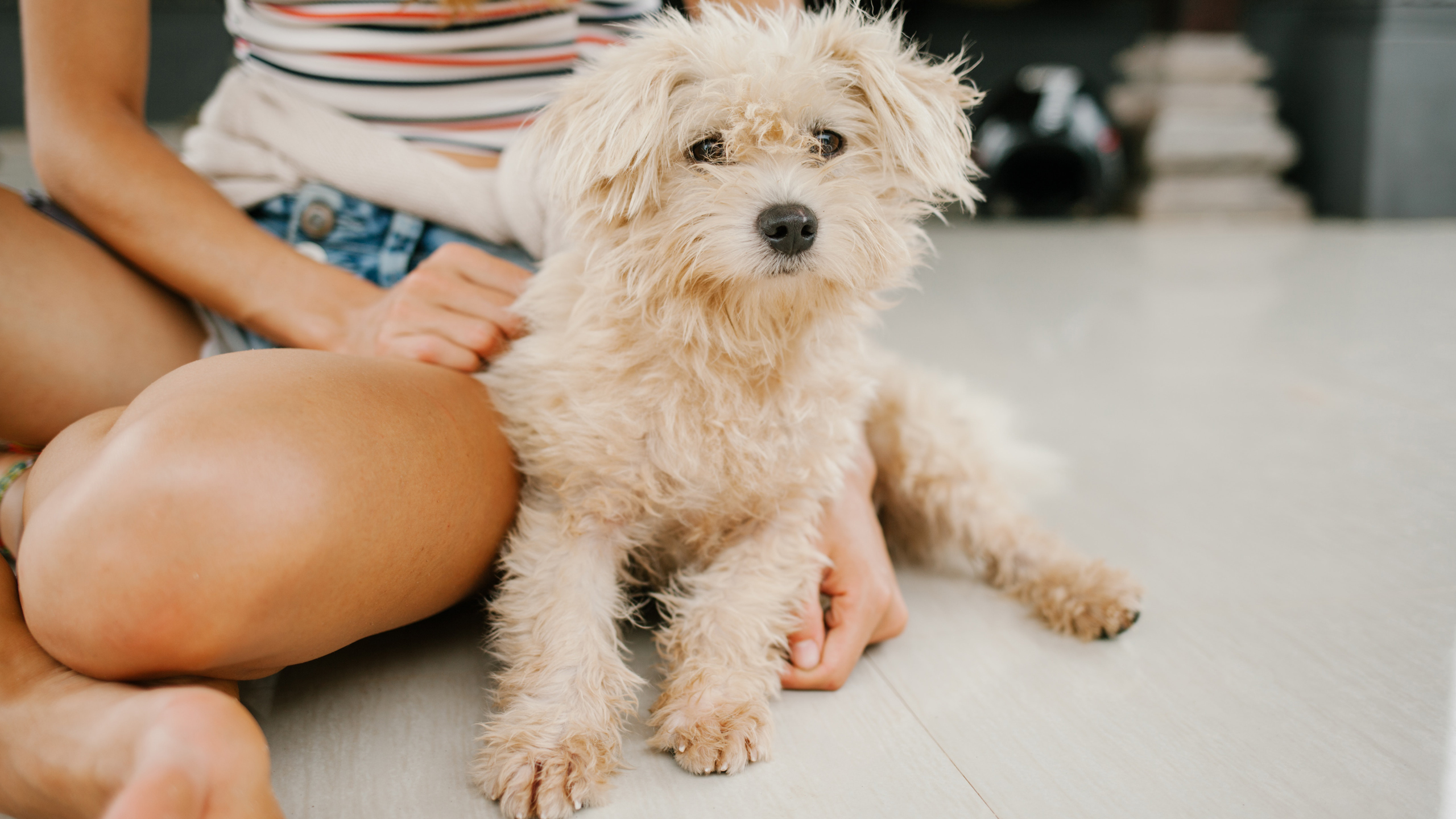 It's important to consult your pet's veterinarian with any medical concerns, and before making any changes or adding supplements to your pet's health plan.
Anxiety isn't just limited to people. Believe it or not, dogs can experience it, too. Anxiety can affect any breed of dog but affects each individual dog in a different way. If left unchecked and untreated, it could lead to behavioral issues and other disorders.
What Causes Anxiety in Dogs?
There are different causes of anxiety in dogs, but the most common ones are aging, fear, and separation.
Aging
Age-related anxiety affects older dogs whose memory, awareness, and perception have started to decline. This is similar to Alzheimer's disease in humans, so it makes sense that it may lead to anxiety.
Fear
Fear-related anxiety in dogs may be caused by strangers, loud noises, new environments, or specific situations like riding in a car or visiting the vet. Some dogs might only react to these things briefly, but dogs with anxiety may get affected more intensely.
Separation
Around 14 percent of dogs are known to experience separation anxiety. These are the dogs who do not like to be left alone or be apart from you. When separation anxiety kicks in, dogs may start expressing unwanted behavior. They might bark incessantly, pee around the house, or destroy furniture, for example.
How Do You Know If Your Dog Has Anxiety?
There are different signs that might show that your dog is anxious. He might become aggressive, destructive, depressed, or restless. He might pace or pee around the house, or he might drool, bark, or pant a lot. These signs might only appear after an anxiety-causing episode; but if they start happening more often, they may signify something more serious.
How Do you Help a Dog With Anxiety?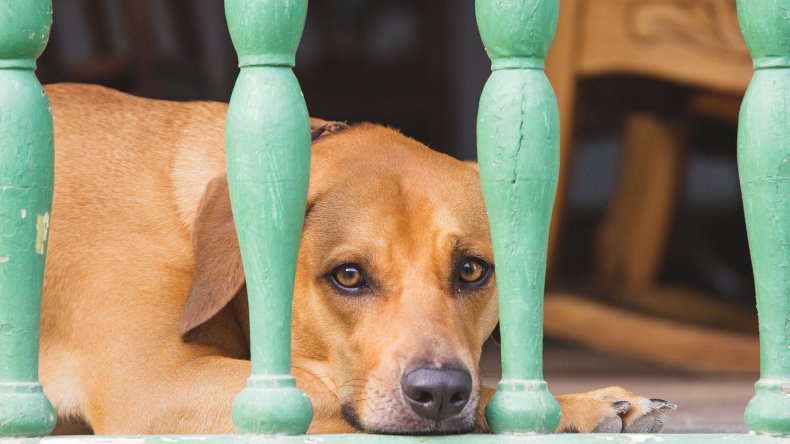 A Trip to the Vet
The best treatment for dog anxiety would be a trip to the veterinarian. A professional can help you figure out what kind of anxiety your pet is suffering from, as well as the possible triggers and causes. A vet will also be able to tell you if the anxiety is merely situational or if it is overwhelming for your dog. Visiting a vet will also help rule out other medical issues that might be causing your pet's symptoms.
Special Training
There are various training strategies that can be used to treat anxiety in dogs. Counterconditioning, for example, can change how your dog responds to the things that make him anxious by replacing aggressive behavior with positive behavior. If you aren't familiar with strategies like this, you might want to look into books or online courses that can help you figure out the best training strategy for your dog.
Sign up for a free course on how to train your dog here!
Anxiety Medication
If your dog's anxiety disorder is quite serious, your veterinarian might recommend medication. Anxious dogs usually get prescribed antidepressants to help them cope with stress.
Natural Therapies
There are some natural therapies that might work on your dog, as well. You can use these therapies either on their own or in conjunction with other medications. Most natural therapies use aromatherapy or pheromones to reduce anxiety.
Calm My Pet's Calm Aroma, for instance, uses a special aromatherapy formula that is highly therapeutic for dogs.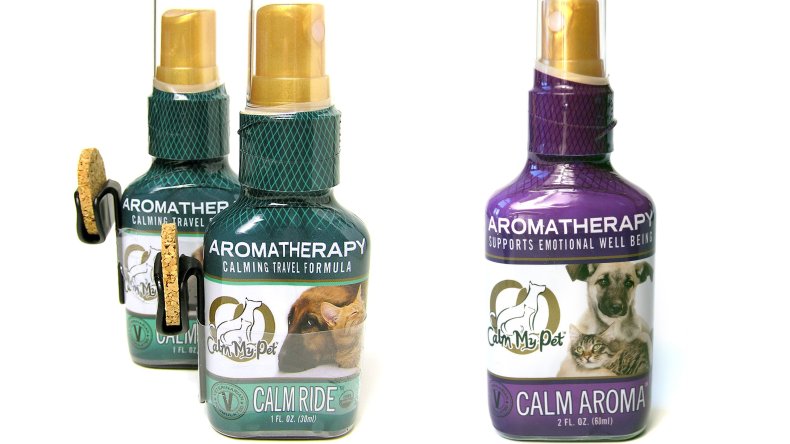 It was formulated by a veterinarian specifically to help soothe dogs with its light scent. Just spray it onto your dog's bed and toys, or even on your dog himself to encourage calmness.
Buy this product now to calm your pet instantly!
CBD Oil
CBD oil is also known to treat anxiety in dogs. CBD can be found in hemp and cannabis, a compound known to be very useful in treating different health conditions in both humans and dogs. If you have CBD oil of your own, you can give some to your pet. Just make sure that it is THC-free, pure hemp CBD oil without any sugar or artificial flavors. Make sure to calculate how much to give your pet based on your CBD oil's strength.
Buy some Danker Co CBD oil here at a whopping 70% off!
CBD Dog Treats
You can also offer your pet some CBD Dog Treats from SYZYGY.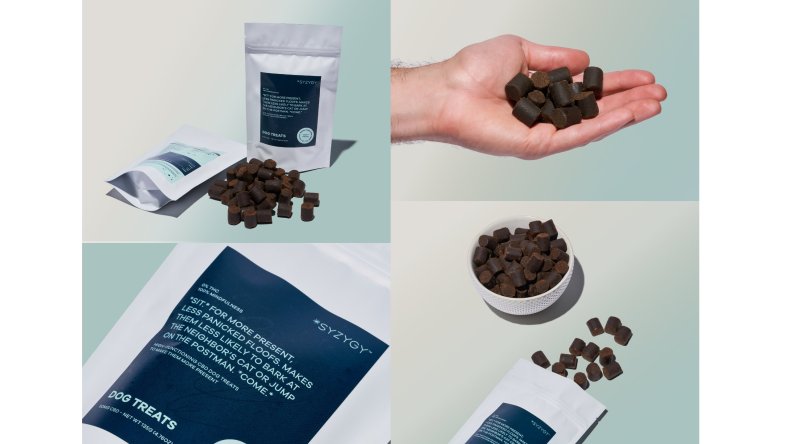 These treats are made with an all-natural beef formula and 2mg CBD broad-spectrum hemp oil. It is organically grown and extracted in Colorado and doesn't contain any GMO, solvents, or THC. If you want to calm down your dog and make him less panicky, these are the treats to give him.
Plus, the more you buy now, the more you save!
How does it work? Just give your dog the treats an hour before you leave home, an hour before you have guests, or an hour before you travel. You can also give them these treats whenever they're feeling sad, over-excited, or in pain.
Do CBD Dog Treats Help With Anxiety?
A lot of pet owners use CBD supplements to calm down their dogs. However, since every dog is different, the results may vary depending on your dog's weight and size. Results may last up to 8 hours depending on your pet's energy levels, for example; and while some dogs might only need one serving a day, others might need more than that. You can also rest easy knowing that these treats will not have psychoactive effects on your pets since they do not have any THC in them.
SYZYGY offers various CBD products for you and your furry pals. With an emphasis on science, they promise that all of their customers - canine or human - will feel a difference and enjoy life to the fullest. Their benefits are consistent and apparent, so you and your dog can look forward to an anxiety-free life.