Sponsored Article
Are Air Fryers Really Healthy? (With 3 Quick and Easy Classic Air Fryer Recipes)
You Can't Control Everything in Your Life, But You Can Control What You Put in Your Body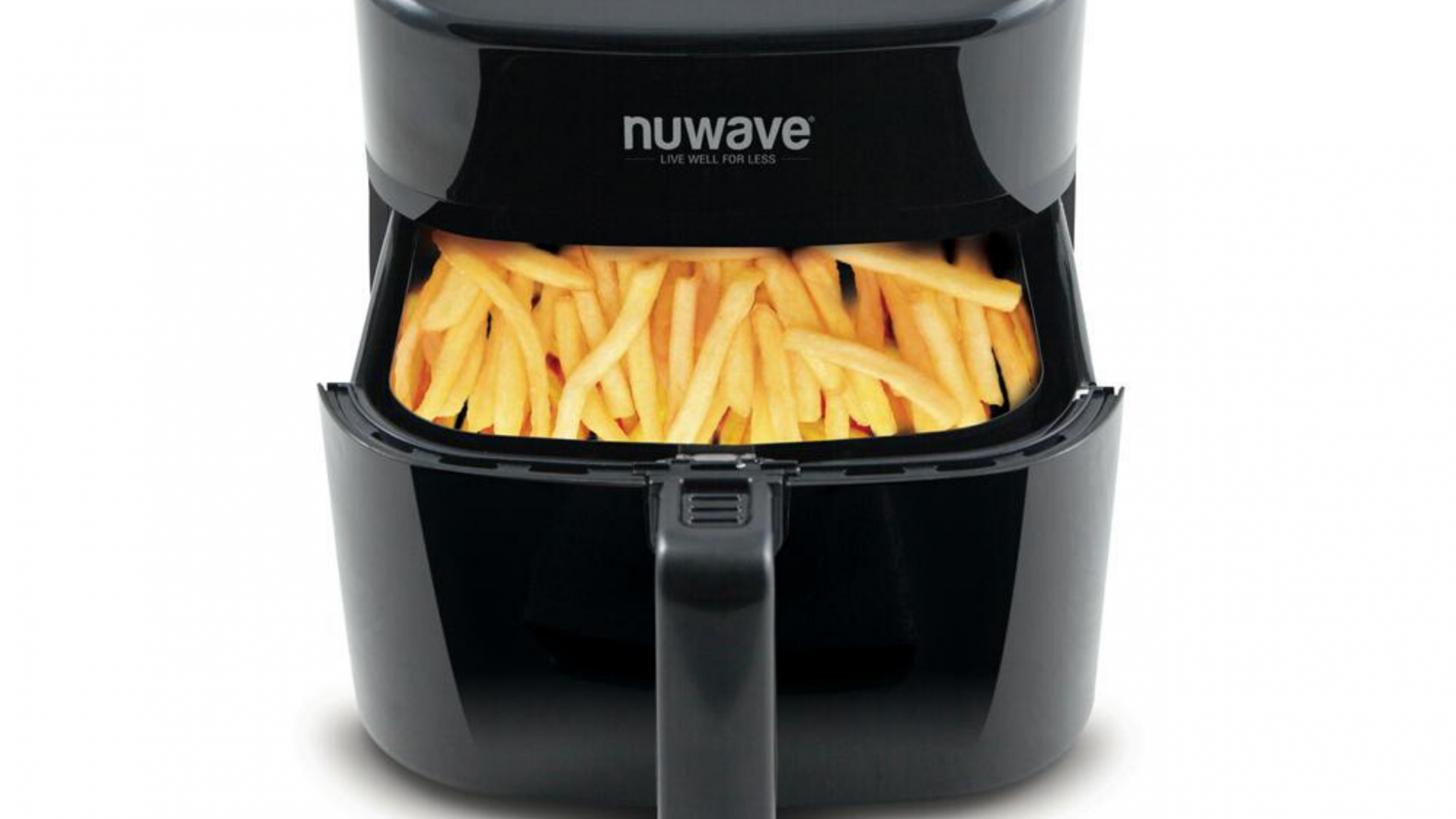 We all love the soft crunch of French fries, the rich sweetness of a glazed doughnut, and the juiciness of deep-fried chicken wings. One thing all these food have in common, however, is their high content of calories and saturated fat that can increase the risk of heart disease and obesity.
While the main ingredients of these foods are generally healthy on their own, it is the process of deep-frying that usually decreases their nutritional value, making them unhealthy. Eating healthy does not mean that you have to deprive yourself of the joy of eating your favorite food. It is all about the ingredients and techniques used when cooking them. This is where air fryers come in.
An air fryer cooks food by circulating hot air around the food. It is efficient, versatile, healthy, and the clean up after cooking is quite easy, compared to cleaning a greasy pan after deep-frying food! NuWave Brio Digital Air Fryer is one of the most versatile and easy to use air fryers in the market. It has electronic controls with pre-programmed settings that are highly user friendly. With a little bit of creativity, there is plenty of everyday food that you can cook from pork chops and sweet potato chips to a nice wholesome meal of salmon and Brussels sprouts.
Fun Fact: Contrary to its name, air fryers do not actually "fry" food. It is the hot air that is circulated around food that gives them browned crispy layer usually gained by frying food on oil.
Here are 5 quick and easy recipes that you can cook in NuWave Brio Digital Air Fryer.
Air Fryer Chicken
Fried chicken is a classic timeless staple with plenty of flavors and an irresistibly delicious texture. When cooking in an air fryer, you can achieve everything that you love about fried chicken, without the saturated oils that make it unhealthy.
Ingredients:
5-10 pieces of your favorite cuts of chicken
Salt and pepper to taste
Buttermilk (to soften and add flavor)
All-purpose flour
Garlic powder, paprika, cayenne pepper, onion powder, and ground mustard
Cooking spray
How To:
Add the chicken to a large bowl, pour buttermilk over it, season with salt and pepper, and marinate for 1 hour.
Mix all-purpose flour with other assorted spices mentioned in the ingredient list.
Preheat NuWave Brio Digital Air fryer to 390°F.
Coat the chicken in the spice-flour mixture and place chicken in a single layer in the air fryer basket.
Fry for around 20 minutes until the chicken is cooked through, flipping the chicken halfway to get an even cook.
Air Fryer Potato Chips
From a quick evening snack to a delicious side dish, potato chips is as versatile as it gets. This recipe takes about 15 minutes of prep time, and 25 minutes of cooking time to make yourself a bowl of golden air fryer potato chips. They taste fresh and crispy, without having being submerged in a large amount of oil in the process.
Ingredients:
3-4 medium potatoes
Bowl of cold water
1 tablespoon of oil
Salt
How To:
Slice potatoes into thin slices. Soak them in a bowl of cold water to remove the starch.
Drain the potato slices and pat them dry. Coat the slices thinly with oil and season with salt.
Pre-heat the NuWave Brio Digital Air Fryer at 200°F for 5 minutes. Place the potato slices evenly on the air fryer basket, and cook for 20 minutes. For the best color and texture, turn up the heat to 400°F at the end and let it cook for 5 more minutes.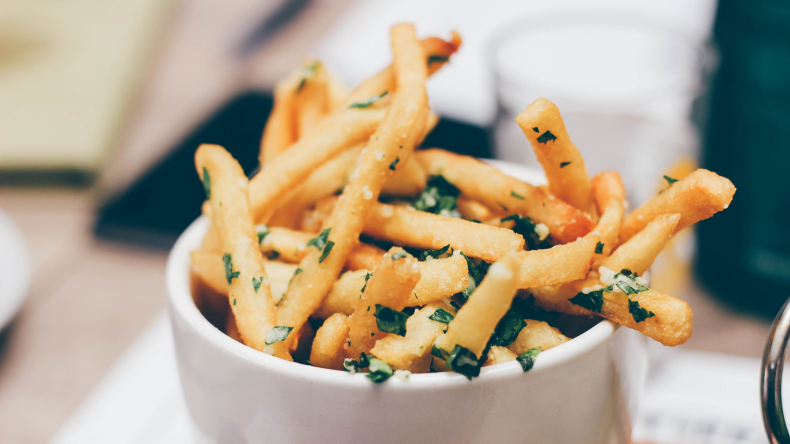 Air Fryer Cookies
A crunchy bite of a chocolate chip cookie and a gulp of fresh milk makes for a lovely treat no matter how old you are. Due to its even transfer of heated air, NuWave Brio Digital Air fryer has the ability to make perfect cookies with a crunchy exterior and a perfectly cooked gooey interior.
Ingredients:
2 cups of sugar
1 cup of butter
2 eggs
1 teaspoon of baking soda
2 ½ cups of all-purpose flour
2 cups of chocolate chips
How To:
Soften the butter and mix with sugar. Add eggs and beat till combined.
Fold in flour and baking soda.
Stir in chocolate chips.
Pre-heat NuWave Brio Digital Air fryer to 350°F for 5 minutes. Line the racks with baking paper and lay scoops of dough with space in between. Gently flatten the scoops to get a better cookie shape. Bake 5-8 minutes until golden brown. Enjoy them warm with a glass of milk!
NuWave Brio Digital Air Fryer is a healthy and novel way to enjoy all your favorite fried foods without any guilt and damage to your body. It allows you to efficiently air-fry your favorite comfort foods with much less fat and calories but with the same great taste.