Sponsored Article
A Beginner's Guide to Dipping Into 401(K) Savings
Saving tax-free allows you to enjoy the tax savings now and not pay taxes until the funds are withdrawn at retirement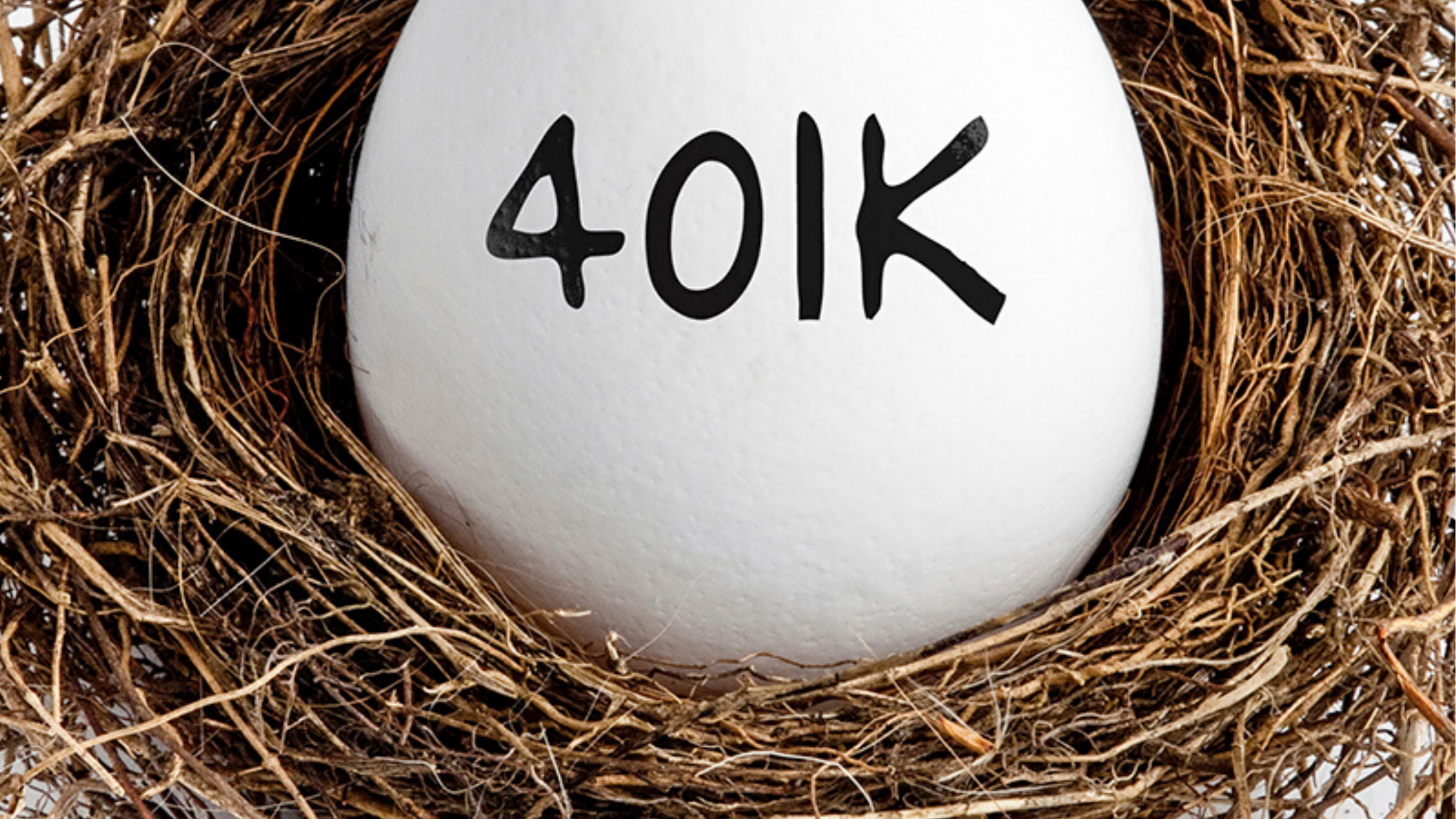 A 401(k) plan is an account similar to a savings account where you can put aside some money for retirement use. It is a retirement savings account that allows an employee to divert a portion of their salary into long-term investments. The company or employer may match the employee's contribution up to a specific limit. That is why Blooom supports you in making your first essential steps toward retirement and a financially-secure future.
There are several ways you can start saving for your future before your retirement. The easiest and most common ways to save are through 401(k) plans and Individual Retirement Accounts (IRA). Both methods of saving offer tax benefits, meaning that you do not have to pay taxes on the funds you are contributing to a savings scheme.
When the right time for retirement comes, and you want to use your savings, you will be taxed as you withdraw that money. Saving tax-free allows you to enjoy the tax savings now and not pay taxes until the funds are withdrawn at retirement.
How to Open 401(K) Savings Account Plan
You need to open an account by filling an online solo 401 (k) form.
Transfer funds by filling the following forms: a transfer form, a rollover form, and a deposit coupon.
Select an investment by completing the buy direct letter form.
Submit the paperwork required for the investment you have chosen.
Fill payment authorization forms for expenses that pertain to the asset.
You need to deposit income that is being generated from the asset and fill a deposit coupon form.
How 401 (K) Grows to Bring Retirement Income
Several organizations offer their employees with 401(k) plans that allow them to have money deducted from their paycheck. Usually, these deducted funds go straight to your retirement savings. This is how 401(k) grows and brings income for you.
Some employers alternatively offer a matching contribution up to a particular percentage. As an employee, you should take full advantage of the matching contribution because it is basically extra money for your retirement planning. If you do not tag along, you are essentially leaving part of your salary on the table if you don't.
The 401 (k) plan allows you to put money in now and let it grow over time. You can then take that money out in bits and pieces when you retire. It is an incredibly useful tool for saving money for retirement and better than a pension plan.
If you do not save for your retirement, when you retire, your only income will be from Social Security, which doesn't offer a whole lot of money to live on. Social security fund may also not even be able to provide the same level of benefits in the future.
This is also supplemented by the fact that the 401 (k) limit for employees who participate in 401(k) has been increased from $19,000 to $19,500 while the catch-up contribution limit for employees aged 50 and over who participate in these plans is increased from $6,000 to $6,500.
A 401(k) plan is different as compared to a savings account in many ways. In a 401(k) plan, once you put in the money, you are offered a variety of investment options that the company can invest your money in.
You can choose whether you want them to keep it safe and earn just a small but steady return, just like how it is done with a savings account or if you want them to invest it in things that have more volatility and risk, like stocks or real estate.
You are also at liberty to decide if you want something of a middle ground, which is what bonds are often used for. Most savers chose one or two options, but those who are risk-takers can go all the way.
Why You Should Manage You 401(K) Plan Properly
For you to be able to properly manage your 401 (k) plan, you ought to consider the following 401k DIY tips:
Consider paying for account management.
Go beyond your 401(k)
Be sure to rebalance.
Bearn the basics of investing.
Contribute the max for the match.
Learn to love the index fund.
Be wary of target-date funds.
The Best Investment Options With 401(K) Plans
Most 401(k) plans offer you target-date retirement funds as an investment option.
Target-date retirement funds contain a mix of a whole lot of investments. They include some stocks, bonds, real estate, and even some cash. The further you are from retirement, the mostly stocks a target retirement fund contains. However, as you get closer to retirement over time, there is a gradual shift of the stocks to a less-risky mix of assets.
It radically and gradually shifts to more bonds, more real estate, and even more cash. By the time you retire, that fund is going to mostly contain safe and secure investments with a shorter turnaround time so that you are not shaken by the ups and downs of the stock market. Hence making good investment options with 401 (k) plans.
Target-date retirement funds are some of the most recommendable when it comes to your 401 (k) plan. The funds are offered with different target years to suit your needs. Probably, you will want to choose the one with a year that is nearer to your retirement year.
The safest choice is to pick the fund with a year closest to when you will be turning 70 years. For example, let's say you're going to turn 60 in 2026. That means you'll turn 70 in 2046, so you should choose a Target Retirement 2046 fund. You are mostly advised to contribute all of your retirement savings into that fund for now.
In case you decide to make changes later on, you can easily switch the money around within your 401(k) without any trouble since there are no real tax implications for you in doing this.
The Fear of Unknown for 401(K) Plan
A few people consider 401(k) plans a little scary since it involves having money taken right out of your paychecks, so at the end of the month, you will take home an amount less your taxes. Some claim that it is unclear where that money is going and signing up for the plan can seem a bit complicated.
With Blooom, you can take out the negative notion about 401(k) plans. This is because the plan offers some viable benefits when it comes to your income taxes hence future enjoyment during your retirement.
401(K) Withdrawal Guide
When you are still working, you are allowed to withdraw money in different ways.
You can ask for a loan from the company having your 401(k) savings plans.
In other cases, you can withdraw for medical purposes or hardship.
You can withdraw while you are still in service under the in-service distribution.
Once you retire, you can withdraw your savings tax-free when you have attained 60 years. If you choose to withdraw while younger than 59 years, you are charged a 10% penalty tax.
You can also do a rollover to your IRA from your 401(k) savings account.
When your retirement time comes, you can begin withdrawing money from your 401(k) plan by following the 401(k) withdrawal guide. You are at liberty to arrange things with the company that manages your 401(k) to receive your withdrawals every month, much like a paycheck.
You can either get a check in the mail or a direct deposit every other week or every month, depending on your preference. The company also takes care of your taxes, therefore it will be much like a normal paycheck.
There are several advantages of starting to save at a young age. Even if you may not be making much money, you have the advantage of time and technology on your side. In addition, there are plenty of data-backed reasons that saving early will seriously pay off later.
You can achieve this by assessing your current spending habits through the use of artificial intelligence to do calculations. As a result, you can determine how much you can afford to set aside for retirement.
An increase in earnings throughout your career means that you can continue to increase your savings contribution. That is why saving for retirement gives people the power to live their best financial lives.
A 401(k) plan offers the best chance for you to invest your money and let it grow while you enjoy some tax benefits. Saving for retirement requires making smart financial decisions today and saving for tomorrow. You can simply link your 401(k), IRA, or other similar retirement-related platforms that Blooom supports and you will see how you are doing.
The contents of this article is for informational purposes only and does not constitute financial or investment advice. It's important to perform your own research and consider seeking advice from an independent financial professional before making any investment decisions.