Sponsored Article
Best Action Cameras of 2020
There are many great action cameras, but how do you know the right one for you? We highlight the best action cameras of 2020 and introduce all their advanced features.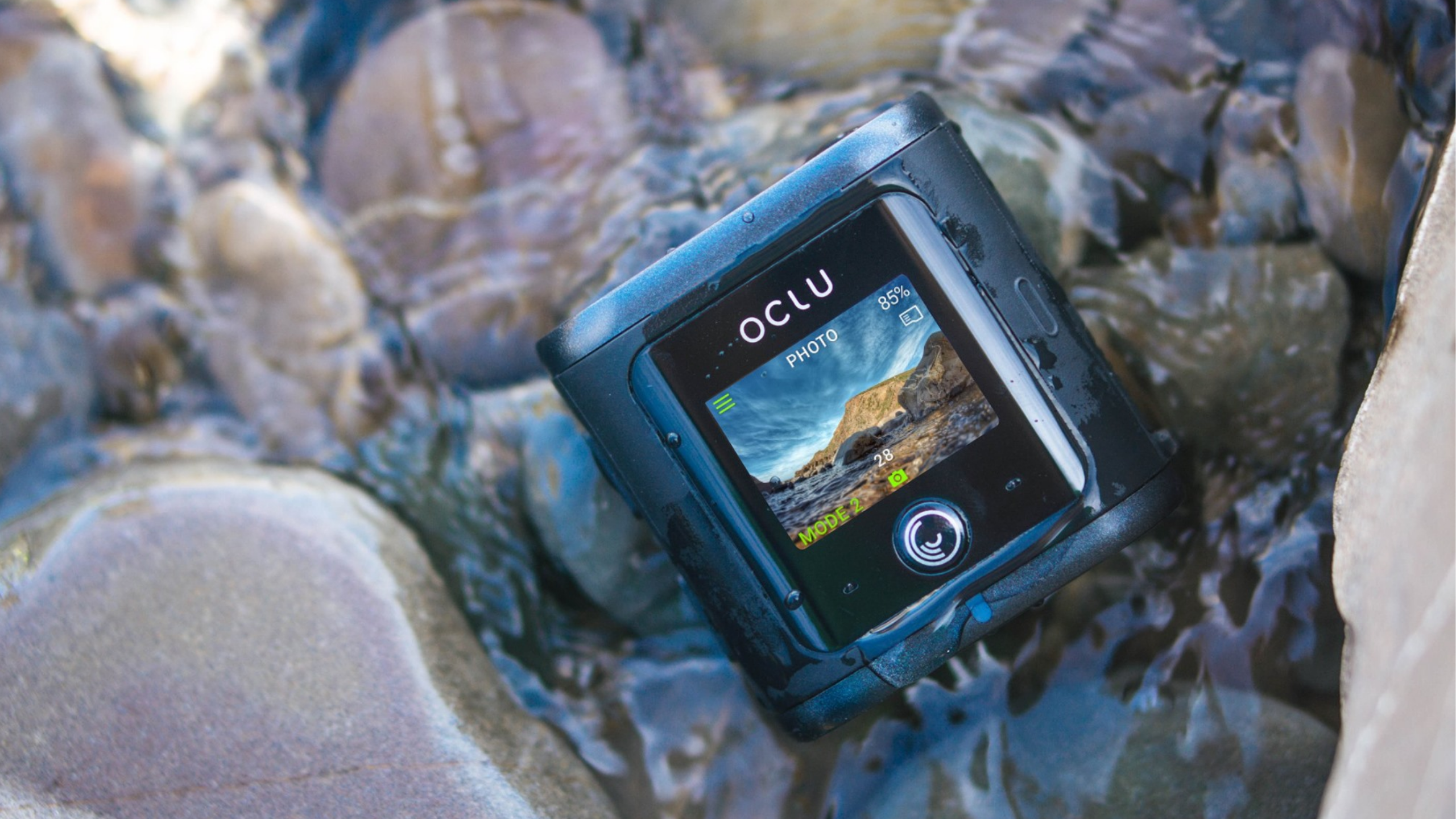 When it comes to action cameras, there is no shortage of options available to us. Over the past several years, these high-tech gadgets have gained popularity among sports enthusiasts for their durability, versatility, and crystal-clear image quality. Because of this, more brands have ventured into the action camera market. Now, with so many options available to us, it's more challenging to decide which camera is the best choice for you. Action cameras come with a host of advanced features, but which ones deliver a better user experience?
Is a touch screen display vital–will it make shooting on location easier or more difficult? What about accessories–which ones attach quickly and make filming seamless? Below, we answer all of these questions and more. Since the ultimate goal is for your action camera to fit perfectly into each of your hobbies, we have created a detailed buyer's guide to help you narrow down the features that are worth the money, and which ones you can likely live without. Plus, we highlight some of the best action cameras of 2020.
Overview: Best Action Cameras of 2020
Best Action Cameras: Our Top Recommendations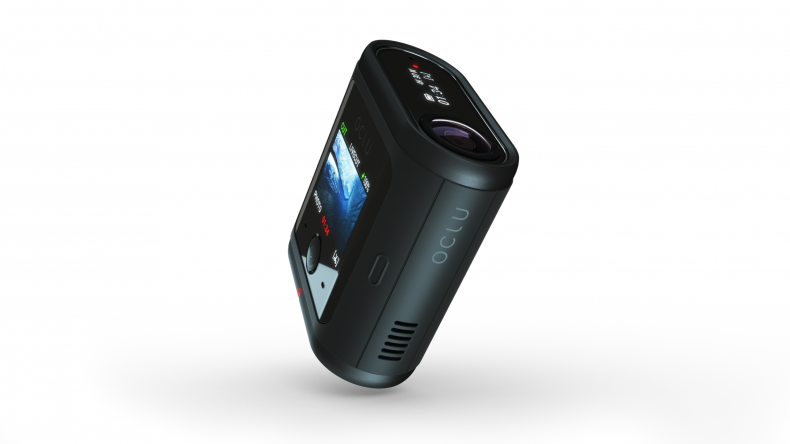 Reasons to Buy: Aerodynamic design, magnetic charging cable, LiveCut editing, customizable filming modes, and side button toggles
Where to Buy: Direct from OCLU.com
Price: $199.00 after promo
The team at OCLU spent years designing a state-of-the-art camera that is both effortless and functional. Above all, they wanted to create a camera that wouldn't slow you down. Whether you're setting up a shot, changing filming modes, or editing clips, this camera is so smooth and easy to use that it keeps you in the heart of the action. The ease of use, spectacular image quality, and sleek design make the OCLU Action Camera our favorite action camera of 2020.
The OCLU comes with advanced 4K resolution at 30fps and a 1080p option at 30/60fps plus electronic image stabilization, so your videos are always clear and smooth. Unlike bulkier, taller action cameras, the OCLU has a small, unobtrusive design that allows it to sit flush with any surface. This small size means that the OCLU is less likely to slow you down with excessive wind drag or get knocked off of your equipment. You don't have to worry about wind-noise with OCLU since it comes with independently isolated microphones on the front and top of the camera. It also has an IPX7 water-resistance, which means you can submerge it underwater up to 1 meter for 30 minutes without any additional accessories. Their OcShell waterproof housing protects the camera for up to 50m underwater and has a hydrophobic coated lens so your shots remain crystal clear.
The side of the OCLU camera features a quick-toggle button with customizable settings. You can choose from 8 filming options (Motion Record, LiveCut, Time Lapse, Video, Photo, Loop Record, Burst, and Multiphoto) and preset the toggles to the modes you use most often. We love these toggles because you don't have to stop what you are doing to change filming modes. With some touch screen action cameras, it can be difficult to change filming modes if your hands are cold, wet, or wrapped in gloves. You never have to worry about this with the OCLU. The quick-toggle allows you to change modes instantly, even with gloves on. You can also see your current filming mode and set up your shot with the camera's top display. Now, there is no need to stop the fun to adjust your camera!
The OCLU action camera also has a one-of-a-kind editing feature built right into it. The LiveCut option allows you to delete content on the fly. You no longer have to plug your camera into a computer to free up space; the OCLU will enable you to do this while you're shooting. This feature makes it super easy to locate and upload only your best content. You can do further edits using the OCLU smartphone app that links to your camera using Bluetooth or Wi-Fi. With the app, you can preset your quick-toggle filming modes, enable and monitor GPS tracking, trim your content, and more.
OCLU offers some excellent accessories. As we mentioned above, the OcShell waterproof housing gives you crystal clear videos and images up to 50m. Their OcBond is an adhesive mount that uses FirmFlex technology so you can securely attach your action camera to any surface, whether curved or flat. For a handlebar mount, their OcBar attachment has a shock-absorbing, non-slip grip so you can set the camera at any angle.
The smooth design of the OCLU is also present in the OcSnap magnetic charging and data transfer cable. This cable attaches to the camera with a quick "snap" and doesn't require you to open any built-in ports. You can also take a backup battery with you since the OCLU has a removal/interchangeable battery. Their accessory bundles, including the Insta, Snow, Ride, Ocean, and Moto bundles, make it easy to pick up everything you might need for your next adventure. Since the bottom of the OCLU camera features a universal quarter-inch tripod mount, it is also easy to attach this camera to accessories outside of the OCLU lineup. The universal mount gives you even more accessory options and can help you save money.
This camera also comes at a surprisingly affordable price. You can get the OCLU for less than $200 right now with their $100 off promo. Not only is the OCLU our favorite action cam, but the high-quality specs and affordable price make it the best value action camera as well.
OCLU Spec Overview: Weight: 101g | Waterproof: IPX7 (1m up to 30 minutes), 50m with waterproof case | 4K Video: up to 30fps | 1080p: up to 120fps | 720p: up to 240fps | Still Resolution: 12MP | Battery Life: 1000mAh interchangeable battery I Smartphone app available with Apple iOS and Android Google Play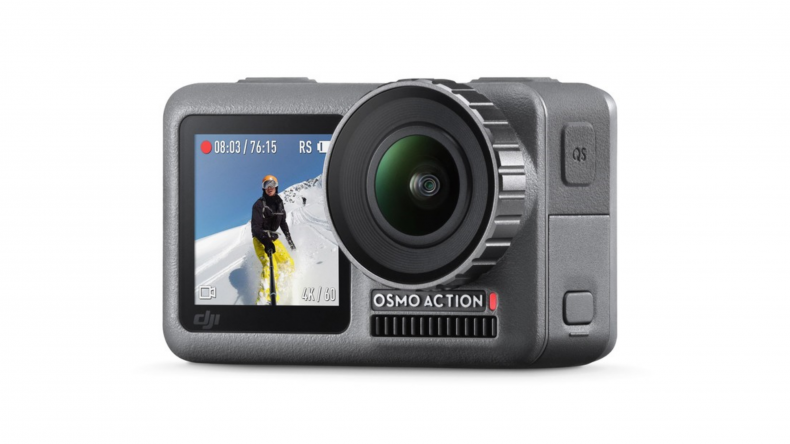 Reasons to Buy: Dual screens with a forward-facing camera, RockSteady Stabilization, water-resistance, and temperature resistance
Where to Buy: Direct from their website, Amazon, and Best Buy
Price: $379.00
The DJI OSMO Action Camera has the same high-quality that we expect from their line of drones. This camera is ideal for vloggers because the dual monitors allow you to quickly shift from taking a selfie to shooting the action in front of you. With the front-facing screen, you can be sure that every detail is within the frame.
The OSMO Action Cam features 4K HDR video and their RockSteady stabilization, so your videos are never choppy. OSMO also offers the OSMO Pocket. This attachment is a handheld stabilizer with a 3-axis gimbal that gives you further image stabilization without having to use a tripod. This camera also has excellent durability with a temperature resistance down to -50 degrees Fahrenheit and water-resistance up to 11 meters. It comes with an interchangeable battery, plenty of filming modes, and a full-color LCD touch screen display.
OSMO Spec Overview: Weight: 124g | Waterproof: 11m | 4K Video: up to 60fps | 1080p: up to 240fps | 720p: up to 240fps | Still Resolution: 12MP | Battery Life: 1300mAh
SJCAM SJ8 Pro

- Best Digital Zoom Action Camera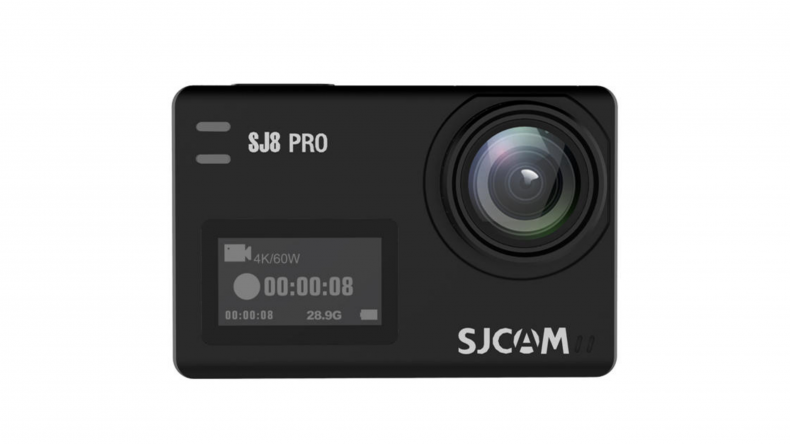 Reasons to Buy: IPS Retina display, 8x zoom, water-resistance up to 30m
Where to Buy: Direct from their website and Amazon
Price: $219.00
The SJCAM SJ8 Pro has a 4K resolution with up to 60fps, plus an impressive digital zoom feature that can magnify up to 8x without compromising image quality. The UHD touch screen comes with 10 different mode settings and a customizable user interface. You can choose between the colorful icon interface or the classic black and white interface. The SJ8 Pro also comes with a USB Type-C connector with a transfer rate of 40Mb/s.
The sturdy design gives it a water-resistance up to 30m that is perfect for diving. You can purchase their waterproof case for additional depth or their handheld stabilizer, which comes with charging abilities. The SJ8 Pro is also Wi-Fi-enabled and allows you to switch between 2.4GHz and 5GHz speeds when transferring your photos and videos to your phone. You can use the SJCAM Zone app to adjust settings and functions on the camera. Plus, the app has a quick preview option so you can review your clips and images.
SJ8 Spec Overview: Weight: 85g | Waterproof: 30m | 4K Video: up to 60fps | 1080p: up to 120fps | 720p: up to 240fps | Still Resolution: 12MP | Battery Life: 1200mAh detachable battery
GoPro Hero9 Black

- Best Live Streaming Action Camera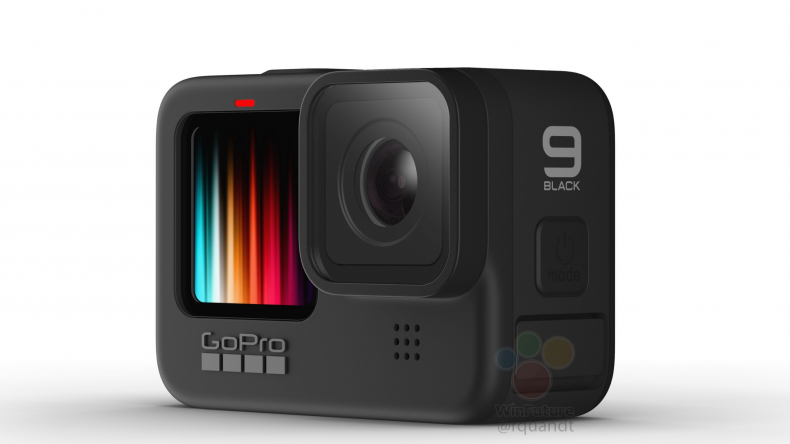 Reasons to Buy: Impression 5K resolution, upgraded HyperSmooth video stabilization, and 20MP still image resolution
Where to Buy: Direct from their website, Amazon, Best Buy
Price: $349.98 with a 1-year subscription to GoPro, $449.99 without subscription
The newest addition to GoPro's lineup of action cameras is the Hero9 Black. This device shoots in several different resolutions, including 5K up to 30fps and 4K up to 60fps. Plus, the Hero9 has many upgraded features, including video stabilization, still image resolution, battery life, and slow-motion capabilities. Instead of HyperSmooth 2.0, the Hero9 has GoPro's latest stabilization, HyperSmooth 3.0. This new technology has an in-camera horizon leveler, so it is easy to produce clear, precise video content with no shaking or image distortion.
The Hero9 has GoPro's highest still image resolution at 20MP with HD resolution. This camera produces a raw image formatting—meaning the sensor captures more image data, and the file is never compressed. Raw files produce a higher image quality and give users more control when editing. The Hero9 is also compatible with several new GoPro Mods (or attachments), including the Media Mod, which adds a mic and HDMI port, and Display Mod, which adds an extra-large flip screen perfect for vlogging.
You can purchase the Hero9 with or without a GoPro subscription. With the subscription, users get 50 percent off all accessories, total camera replacement if the device is damaged, and unlimited cloud storage.
GoPro Hero9 Spec Overview: Weight: 158g | Waterproof: 33m | 5K: up to 30fps l 4K: up to 60fps | 2.7K: 120fps l 1080p: up to 240fps | Still Resolution: 20MP | Battery Life: 1200mAh
Sony RXO Mark II

- Best Slow Motion Action Camera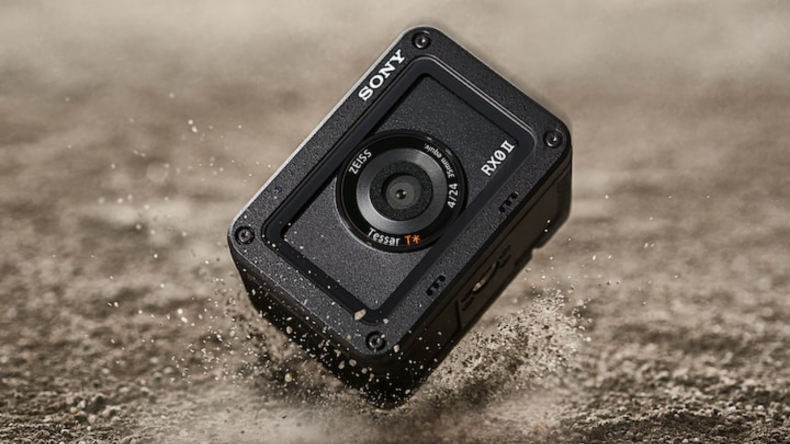 Reasons to Buy: Flippable front-facing screen, slow motion video at 960/1000fps, still camera and video camera in one
Where to Buy: Amazon and Best Buy
Price: $698.00 on Amazon
The most notable feature of the Sony RXO Mark II is its sharp slow-motion video that shoots with a frame rate of 960/1000fps. It can also shoot still images at 15.3MP and has a Zeiss Tessar T* 24mm wide-angle lens. The Eye AF and Soft Skin Effect mode are perfect for shooting portraits. These features put the Sony RXO II on the same level as many professional still cameras.
The tiltable LCD screen can rotate up 180 degrees and down 90 degrees, giving it a camcorder look. This camera also has impressive durability. It is water-resistant up to 10m without a case, shock resistant, and crush resistant. You can transfer, edit, and share content using the Sony Imaging Edge mobile application. Built-in Wi-Fi lets you control the camera from your smartphone remotely.
At $698.00, the Sony RXO is the most expensive camera on our list. If you plan to use your new action camera for more casual fun, this may be a bit more than you expected to pay. However, if you are looking for an action camera with the ability to shoot professional-grade still images, the extra expense may be worth it to you.
Sony RXO Mark II Spec Overview: Weight: 110g | Waterproof: 10m | 4K Video: up to 30fps | 1080p: up to 1000fps | 720p: up to 1000fps | Still Resolution: 15.3MP | Battery Life: 60 mins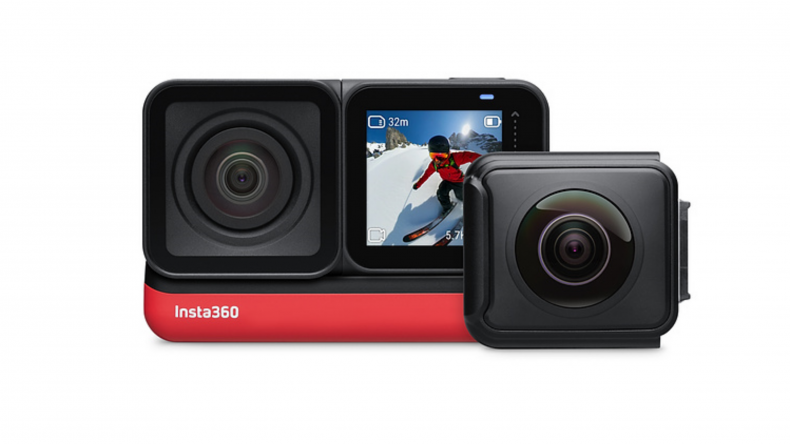 Reasons to Buy: Flowstate Stabilization, voice control, and night shot mode
Where to Buy: Directly on their website, Amazon, and Best Buy
Price: $479.99
The Insta360 One R Twin Edition offers users two ways to shoot. The Dual-Lens 360 has an omnidirectional lens and a 360-degree field of view. This lens is ideal for filming panoramic scenes. With a quick adjustment to the camera, you can switch from the Dual-Lens 360 to the 4K Wide-Angle Lens. The wide-angle option allows you to capture landscape views, such as sunsets and cityscapes. With these two filming options, you can capture more of your surroundings and every beautiful detail.
The built-in FlowState Stabilization uses a scene-detection algorithm to keep videos clear and smooth. This unique technology eliminates shaking even in low-light and without the use of a handheld gimbal. The voice control feature lets you start and stop filming, or take a quick photo without ever picking up the device. Night Shot Mode automatically balances light in any setting, including natural light and low-light. The Insta360 is versatile, easy to use, and has advanced video quality.
Insta360 One R Spec Overview: Weight: 158.2g | Waterproof: 5m | 4K Video: up to 60fps | 1080p: up to 120fps | 720p: up to 240fps | Still Resolution: 19MP | Battery Life: 1190mAh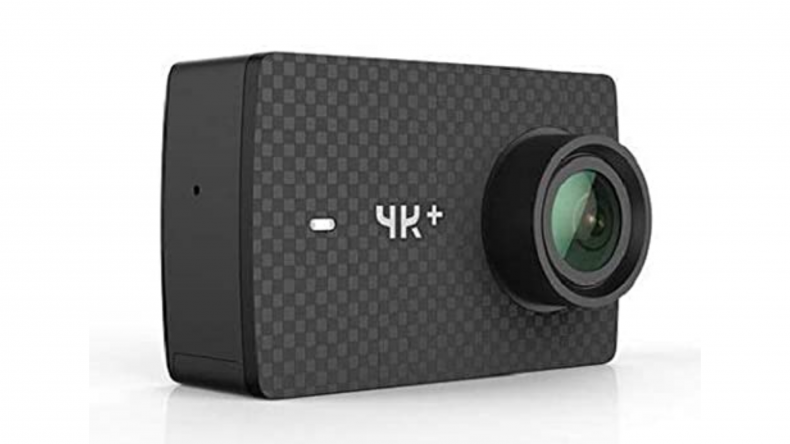 Reasons to Buy: 4K video resolution up to 60fps, USB-C connection, and a 2.2-inch touch screen with retina display
Where to Buy: Amazon and Best Buy
Price: ~$315 on Amazon
The YI 4K+ Action Camera has an impressive 2.2-inch color retina display touch screen with Corning Gorilla Glass. This glass is sensitive and responds immediately to touch, but it is also durable and scratch-resistant. The screen displays current filming and video mode, resolution, and battery life, and the intuitive user interface allows you to switch between filming, preview, and playback mode. To ensure your footage stays smooth and clear while running and biking, the YI 4K+ has a built-in 3 axis gyroscope and 3 axis accelerometer that automatically adjusts to changes in motion.
With a sleek, compact design, the YI 4K+ can easily slip into your pocket or backpack. Although it doesn't have native waterproofing, the optional waterproof case protects the camera up to 132 feet underwater. With a universal tripod mount on the bottom of the camera, this device also pairs with a wide range of accessories, including those from other brands. Uploading footage to your smartphone or sharing it on social media is also quick and easy with a Wi-Fi, Bluetooth, and a fully reversible USB Type-C connection.
YI 4K+ Spec Overview: Weight: 93g | Waterproof: only with optional case | 4K Video: up to 60fps | 1080p: up to 120fps | 720p: up to 240fps | Still Resolution: 12MP | Battery Life: 1300mAh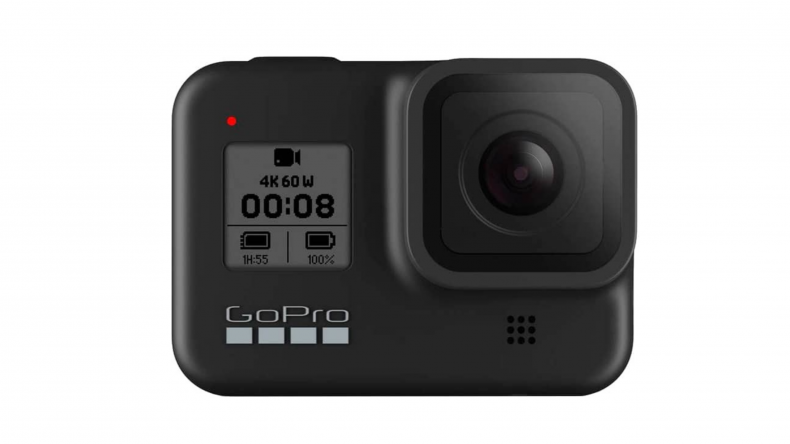 Reasons to Buy: Live-streaming abilities, voice control, and TimeWarp feature for time-lapse videos
Where to Buy: Direct from their website, Amazon, Best Buy
Price: $349.99
The GoPro Hero8 Black has several advanced features such as 4K resolution up to 60fps and digital video stabilization. The HyperSmooth 2.0 technology in Hero8 has a super-fast sensor and algorithm prediction. The TimeWarp function allows you to increase the speed up to 30x and still produce stable and clear images even when you change from scene to scene or move to low-light. Hero8 has a faster live streaming connection than Hero7, so you can share your adventure instantly.
This upgrade has a new built-in mount that folds up when not in use. Aside from the mount, GoPro created a new line of accessories for the Hero8, including a sturdy LED lighting attachment called Light Mod that allows you to adjust for low light. You can also get a roll cage, waterproof housing, and interchangeable batteries for the Hero8. However, none of the Hero8 accessories are compatible with any other action camera, including other GoPro cameras.
The Hero8 Black has some impressive upgrades, and it is the best GoPro yet, but it does have a $349.99 price tag. Depending on your needs, some of these additional features may not be worth the higher price.
GoPro Hero 8 Spec Overview: Weight: 126g | Waterproof: 10m | 4K Video: up to 60fps | 1080p: up to 240fps | 720p: up to 240fps | Still Resolution: 12MP | Battery Life: 1220mAh interchangeable battery
How to Choose Your Next Action Camera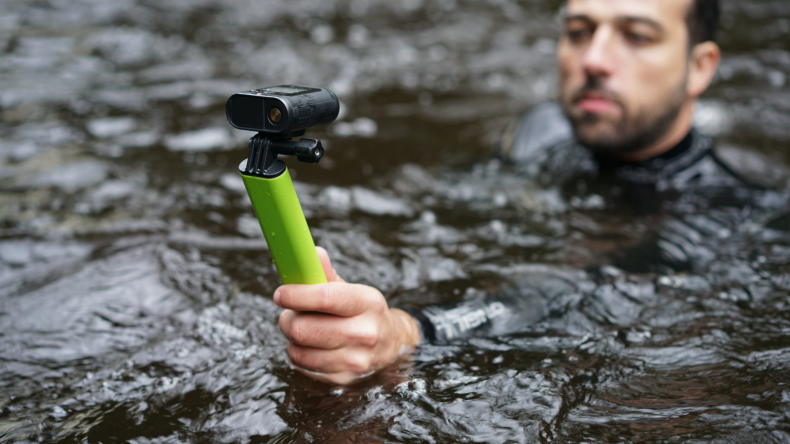 Now that you are familiar with some of the best action cameras on the market, you can start to think about your needs. With so much to consider, you will want to narrow down the features that are most important to you. Below, we highlight some things to evaluate as you shop for your new camera.
Key Features
Video and Image Quality
Most advanced action cameras have 4K resolution. This resolution creates clear content that requires zero editing. However, 4K is not enough on its own. A 4K action camera should also have a frame rate of 30fps. This is especially true when shooting in slow-motion. Without at least 30 frames per second, your slow-motion videos will not be as detailed. Some action cameras have 60 or even 90fps, but for the casual user, 30fps is really all you need. A higher frame rate increases the price of the camera, uses extra battery life, and doesn't come with much-added value.
Although most people use their action camera primarily for video content, the ability to snap still images is super convenient. Whether you are taking a group shot or a selfie, having an action camera with a still image quality of 12MP will help you capture stunning pictures. Anything above 12MP is not necessary unless you are looking for a more professional-grade still camera.
Design and Details
As we mentioned above, we like the OCLU Action Camera the best out of this lineup because of its small, aerodynamic body. As you shop, avoid cameras that stick up too high or have a bulkier feel to them. You want something that will sit low on every surface and won't slow you down. Flippable screens are a great feature, just make sure they don't increase the weight or size of the camera.
Many new action cameras have touch screens. While these screens offer a beautiful image display, they can make switching between filming modes much slower. While you are out shooting, you don't want to stop what you're doing to adjust your camera, but with a touch screen, you almost always have to. Instead, opt for an action camera with a button or toggle feature. It will be much easier to change the filming mode.
Durability and Water Resistance
When it comes to durability, you'll want to consider the camera's water-resistance. While waterproof cases are helpful, you will still want your new action camera to have some water-resistance on its own. If you are shooting at the beach or out on a boat, accidents can happen. But if your camera has some water-resistance, it can help prevent any lasting damage.
Some action cameras also come with shock, crush, and freeze resistance. While water-resistance is necessary, these other protections may not be worth the extra cost. The value of these additional features will depend on what you hope to shoot with your new action cam.
Battery Life and Film Time
When you are out on an adventure, you don't want to worry about running out of battery. A camera with a removable battery gives you the option to bring along a backup. Since 4K resolution tends to drain a battery faster, this feature is a big help. The OCLU, DJI Osmo, and GoPro Hero 8 Black come with a removable/interchangeable battery.
Magnetic charging connections can also be super convenient. They attach to your camera quickly and don't force you to open any ports in the camera, which can allow sand, dirt, or water to get into your camera.
Other Factors to Consider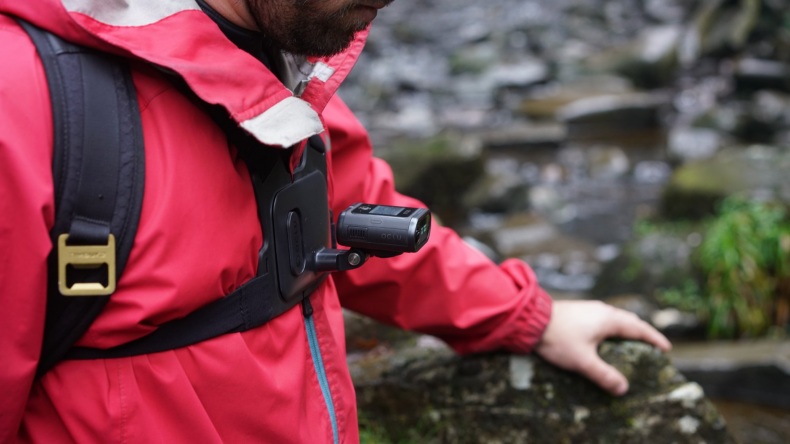 Functionality
As you shop, pay attention to the mechanics of the camera and its accessories. You want an action camera that will allow you to quickly attach accessories, set up shots, and switch filming modes. Anything that requires you to go through extra steps such as opening the charging port or removing your gloves to change settings will only end up taking time away from your adventure. Go with something streamlined, fast, and functional.
Additionally, the more you can do on the camera, the better. It can become tiresome to have to plug your camera into your computer to delete unwanted content and free up space. Look for a camera that gives you more built-in editing options.
Budget
A high-quality action cam is surprisingly affordable. However, extra features like ultra slow-motion frame rates and voice command abilities will increase the price of the camera. But these features don't necessarily make the camera easier to use, nor do they improve the resulting footage for most use cases. The essential things to consider will be functionality, image quality, and design. Our best action cam of 2020, the OCLU, has all of this and more and still comes in at under $200.00. If you focus on the right features, you can get a great action camera at an affordable price.
Accessories and Add-ons
Additional accessories and attachments for your action camera can allow you to secure it to practically any surface. Whether you want to attach it to your surfboard or your helmet, you will need a reliable mount. As you shop, look at the accessories available to the camera. Important options you'll want to have are a waterproof case and adhesive mounts. Depending on your activities, you may also want a helmet mount, handlebar mount, or dashboard mount.
Keep in mind that most cameras will only work with their own branded accessories. However, this can become expensive over time. A camera with a universal mount will give you more options so you can shop around for the best accessory price.
Frequently Asked Questions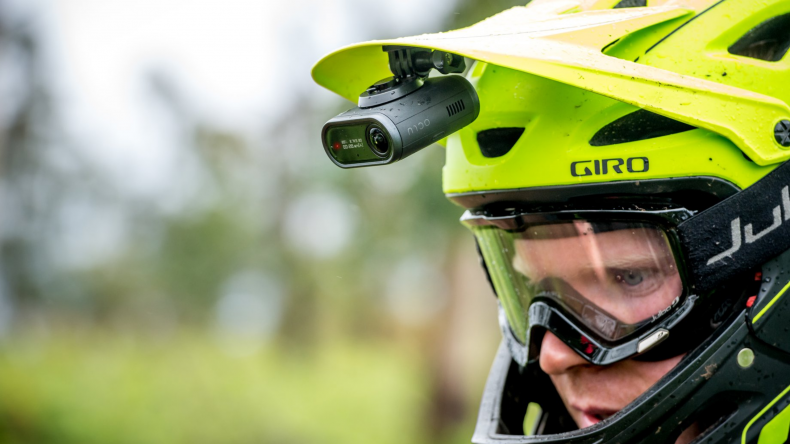 Is an action camera good for photography?
The still image resolution on most action cameras is at least 12MP. This is the same pixelation as the iPhone 11 and many other advanced cameras on the market. For a professional-grade still image quality, there are action cameras with a higher image resolution, such as the Sony RXO Mark II, which has 15.3MP, or the GoPro Hero9, which has 20MP.
Can action cameras zoom in?
Many modern action cameras have a digital zoom feature that allows users to zoom in and out when filming. From our list above, the SJCam SJ8, DJI Osmo Action Cameras, and both GoPro models both have a digital zoom feature.
Can action cameras take pictures underwater?
If the action camera has native waterproofing or is secured inside a waterproof case, it should have the ability to capture images and videos underwater. If you plan to take your action camera diving, be sure the device is waterproof below 12 feet.
What is the best action camera under $200?
For the best action camera under $200, we recommend the OCLU Action Camera. This device offers 4K resolution up to 30fps and a still image resolution of 12MP. It has a sleek, lightweight design that attaches seamlessly to all surfaces, including dashboards, handlebars, and surfboards. The LiveCut feature lets you remove unwanted content from the camera and free up space while you are filming. This unique technology ensures that you never run out of storage space and are able to capture every moment of your adventure.
With OCLU's OcShell waterproof case, the camera is safe from damage up to 50m. Plus, the case has hydrophobic coated glass that repels water from the lens, so you can capture clear, stunning images even at 165ft underwater.
Is 1080p better than 4K?
The best resolution, 1080p or 4K, will largely depend on your needs. A 4K resolution produces noticeably sharper content than 1080p; however, 1080p is also useful. For example, 1080p footage takes up less storage space, uses less battery, requires less bandwidth to upload, and is compatible with a wide range of editing software. A camera with both 1080p and 4K will give you the ability to switch to a lower resolution when you are low on storage or battery life.
Did You Find Your Next Action Camera?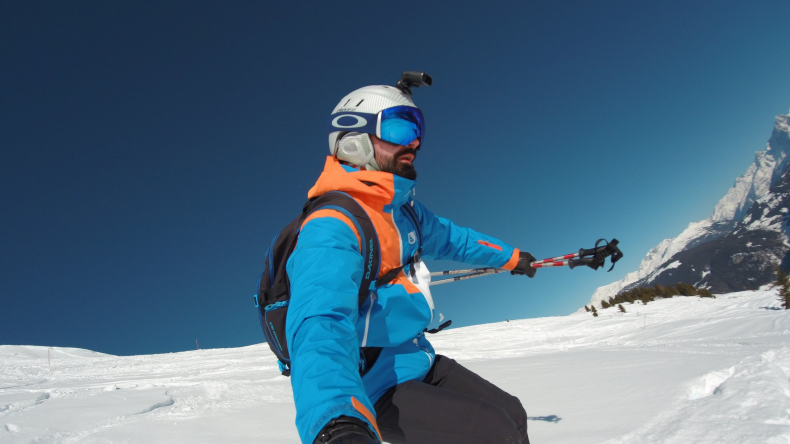 Using our tips above, you are ready to start shopping. Remember to keep in mind the features that are most important to you, and a budget you are comfortable with. Shopping online can be helpful when trying to make the best decision. Most brands will offer a detailed overview of the camera specs, plus videos that showcase the camera and its abilities. Customer reviews are also a great place to get unbiased feedback from real users.
Above all, your action camera is there to capture your memories. It should be in the supporting role, but it should never take center stage. Make sure to pick up a new camera that is sleek, easy to use, and, ultimately, fun!