Sponsored Article
Best Budget Mattress: 2021 Buyer's Guide
Shopping for a high-quality mattress on a tight budget isn't impossible. Our post reviews the best budget mattresses of 2021 so you can find your best bed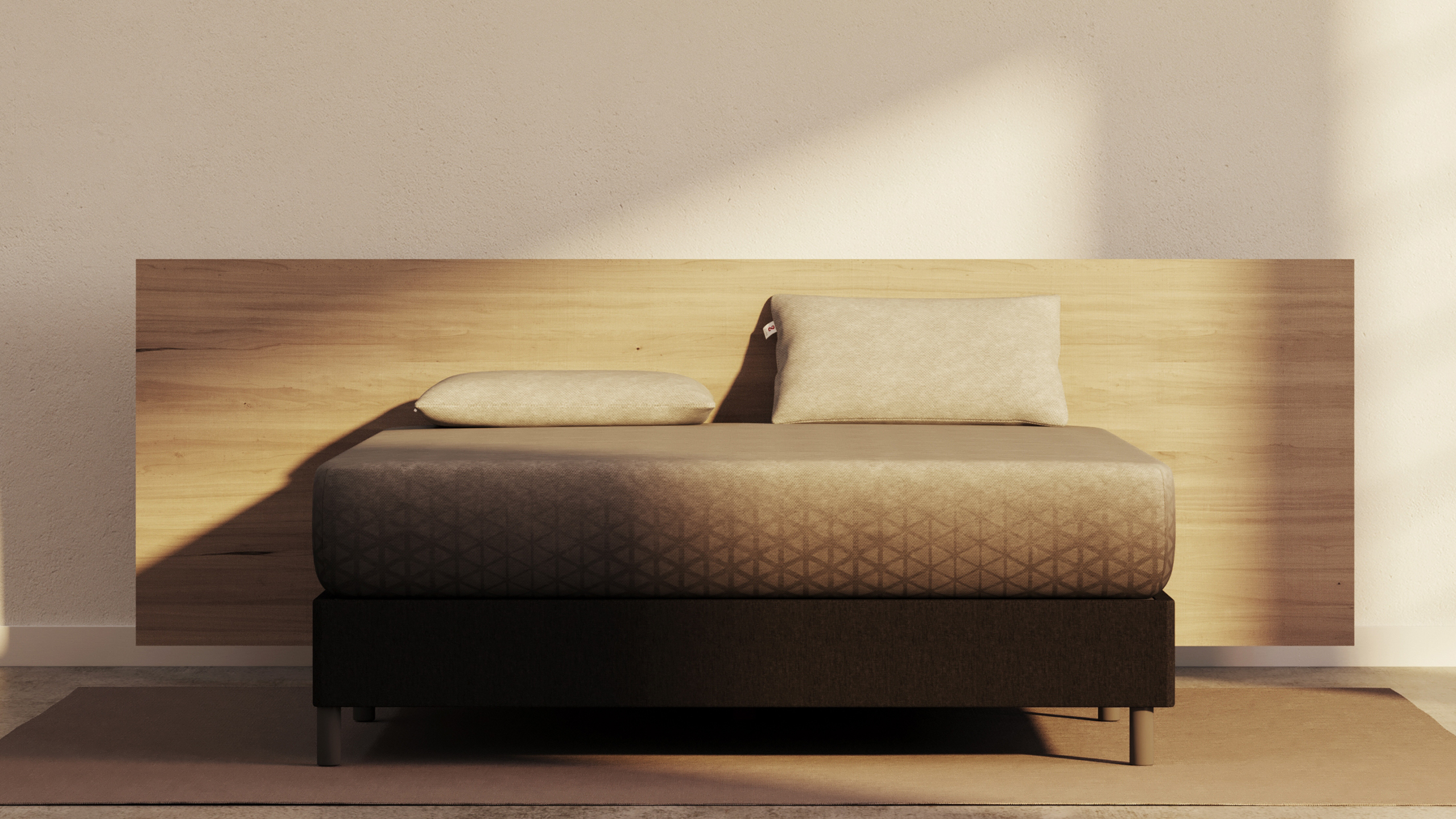 Shopping for a new mattress can be difficult because some high-end models cost over $10,000. In fact, you might wonder if it's even possible to get a high-quality, long-lasting mattress for a good deal. Well, thanks to online mattress brands, finding the best budget mattress is easier than ever. Online brands don't have overhead costs like brick and mortar stores; that means quality, durable mattresses for any budget.
So, how exactly do you find a quality, low-budget mattress? Our article provides the answer as we share some of the best budget mattresses under $1,000, plus how to tell if the mattress you're getting is actually a good value.
Best Budget Mattresses of 2021
Best Budget Mattress in a Box:

Vaya Mattress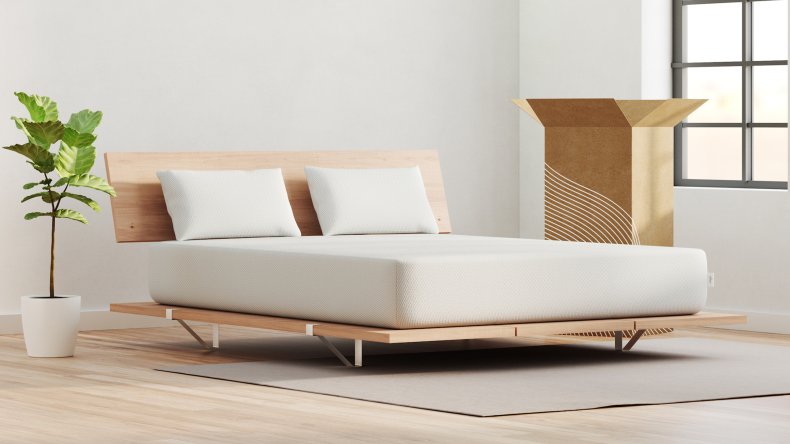 The Vaya Mattress has a simple design—two high-quality, CertiPUR-US® certified foam layers for comfort and support inside a soft, breathable cover. The medium feel makes it ideal for most sleeping positions and may be suitable for couples with different sleep styles since it's so versatile.
Best of all? Vaya's $599 price tag for a queen size mattress makes it the perfect bed on a budget.
The top layer is breathable and responsive Vaya Comfort Foam. Vaya Comfort Foam responds quicker than normal memory foam but conforms to your body for pressure relief. Instead of feeling trapped in the mattress, you'll find it easy to climb in and out of bed.
The bottom layer is Vaya Support Foam. The durable base doesn't develop soft spots over time and ensures the surface remains smooth and even.
You can try the Vaya Mattress, risk-free, for up to 100 nights. If the bed doesn't feel right for you, Vaya will work with you to donate the mattress before issuing a full refund. Every Vaya mattress comes with a 10-year warranty too which covers any manufacturing defects and sagging greater than 0.75 inches. That way, you get a decade's worth of comfort at an extremely reasonable price.
Best Budget Memory Foam Mattress:

Zoma Mattress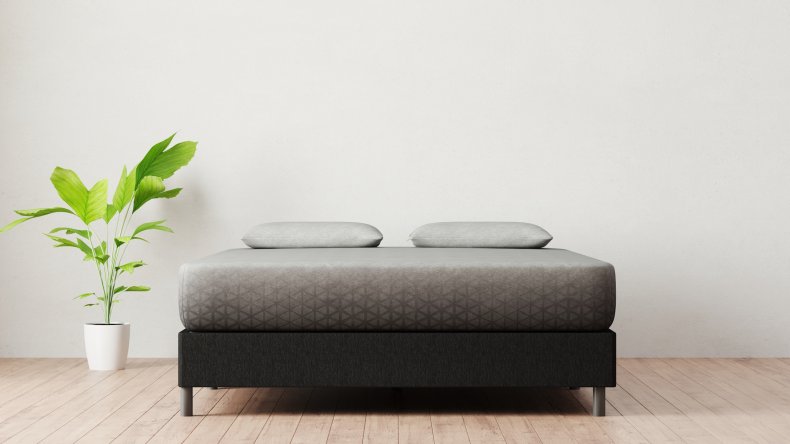 The Zoma Mattress is another great budget choice featuring three unique foam layers. These adaptive materials work in tandem to relieve pressure points and evenly support the body to improve sleep quality. Sleepers will also love that the Zoma mattress doesn't trap heat, unlike traditional memory foam beds.
The Zoma Mattress starts with a gel memory foam comfort layer containing Triangulex™ technology. Gel memory foam absorbs and dissipates body heat as the material molds to your body, reducing pressure without the risk of night sweats. Triangulex™ is a 3-zone system, containing hundreds of triangle-shaped segments to provide softer comfort to the head, shoulders, and legs, and firmer support to the back and hips.
The elastic Reactiv™ transition layer is 2 inches thick and bouncy. This responsive foam makes it easier to switch sleeping positions and doesn't cause deep sinking. Lastly, the Support+ base layer is a stable, long-lasting foam with minimal risk of developing soft spots or sagging.
The Zoma Mattress also comes with a 100-night sleep trial, during which customers can return the bed for a full refund. The Zoma Mattress includes a 10-year warranty as well. At $799 for a queen, it's a great investment in better sleep.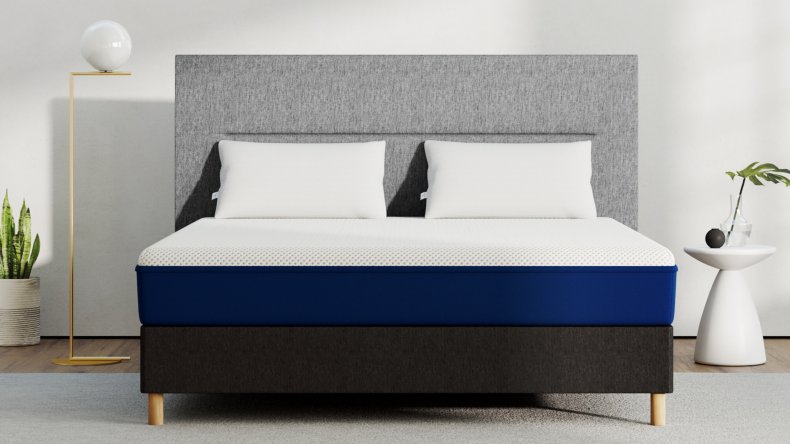 The AS1 is Amerisleep's firmest model and is the best firm mattress for back and stomach sleepers. At $909 for a queen size, the AS1 mattress contains two layers of breathable foam—plant-based Bio-Pur® and durable Bio-Core®.
Amerisleep uses plant-based oil to replace some of the petroleum in Bio-Pur®. The unique memory foam is more breathable and responsive than traditional memory foam. Bio-Pur® contours to the body's natural curves while relieving pressure points and aligning the spine without leaving the sleeper feeling "stuck." Bio-Pur® is also more porous so it's less likely to retain heat, and you don't wake up hot. The support layer is Bio-Core®, a durable foam designed to evenly support the body and prevent sagging.
With the purchase of the AS1 mattress, Amerisleep includes a risk-free, 100-night sleep trial. Amerisleep's AS1 mattress even comes with a lengthy 20-year warranty—20-year warranties are some of the best in the mattress industry, and they're rather uncommon amongst budget beds, so Amerisleep stands behind its mattresses.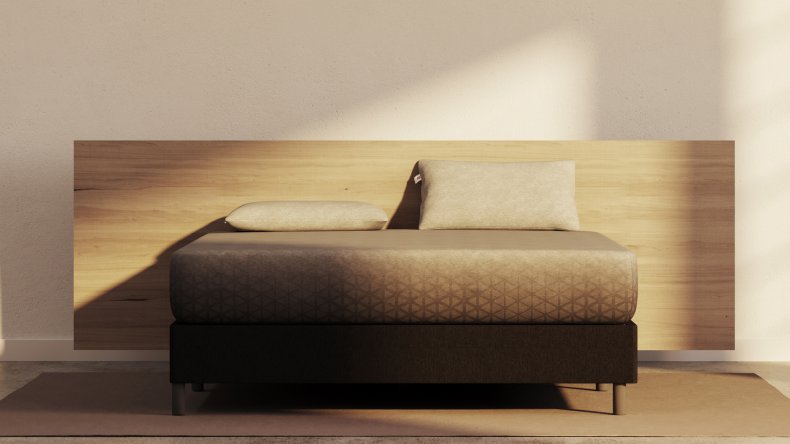 The Zoma Hybrid draws its inspiration from the original Zoma Mattress, but with a slight twist. The base of the mattress features hundreds of pocketed coils for more bounce and targeted support. And unlike many hybrids, this mattress costs less than $1000 ($999 to be exact) for a queen, making it a wonderful budget hybrid for shoppers.
The top layer of the Zoma Hybrid includes 2 inches of cushioning gel memory foam designed to alleviate pressure points, distribute weight, and promote comfort.
Zoma's Hybrid model also contains the Reactiv™ transition foam to adapt to your movements and absorb motion. Reactiv™ works with the coils below to keep you lifted and maintain a healthy sleep posture.
The base layer includes hundreds of pocketed coils, each reacting individually for enhanced, long-lasting support. The coils keep the lumbar lifted to deter sinkage and the shoulders and hips cushioned to prevent pain.
Zoma sells their mattress online only to further cut costs, and they offer a 100-night sleep trial with every mattress purchase. Like most of the other beds on this list and the memory foam Zoma above, the hybrid comes with a 10-year mattress warranty.
What to Expect from a Budget Mattress
Even though mattresses may seem like a big investment, it is possible to find a high-quality bed on a limited budget. Many mattress companies, especially bed in a box mattress brands, can offer customers higher-quality materials at lower prices by cutting out the middleman (third-party retailers, distributors, and commissioned salesmen who house and sell their products). And, many of the best mattress in a box brands offer deals on mattresses throughout the year.
So, to find the best-quality, budget-friendly bed, stick within your means, check the material quality, look for cooling features, and take a look at the different mattress types to find the right solution for all your sleep needs. Let's explore some of the most important criteria below:
Price Range
Cheap beds containing thin layers quickly break down with regular use, leading to sags and potential back pain. Spending a bit more on a mattress results in better quality and durable support. We recommend choosing beds no cheaper than $500 for a queen size.
Mattress Type
Each mattress type has benefits and drawbacks—choosing the right mattress type comes down to personal preference, pain-relief, and cooler sleep. For example, some may prefer the bouncy surface of an innerspring or one of the best hybrid mattresses, while others love the contouring feel of the best memory foam mattresses.
Memory Foam
Memory foam is one of the most popular mattress types on the market because of its excellent pressure-relief—the foam conforms to the body's natural curves. Memory foam also isolates motion, preventing sleep disturbances.
Traditional memory foam normally retains heat because the material is so dense. However, many advanced memory foam beds incorporate some form of cooling technology, like plant-based oils, gel, copper, and graphite. Sometimes, the best cooling mattresses use multiple features to wick away heat and moisture.
A basic memory foam mattress contains one to two memory foam layers and base foam. The average price range for a memory foam mattress is between $500 to $2000 for a queen size.
Innerspring
Most of us grew up sleeping on innerspring mattresses, with their excellent bounce and cooling properties from the coiled support layer. Innerspring mattresses offer great edge support so sleepers won't feel like they're about to roll off the bed.
On the other hand, innerspring mattresses provide little pressure relief and no motion isolation because of their thin comfort layers. They also have more noise potential due to the steel coils.
If you want to know the quality of the innerspring coils, check out the coil count and coil gauge. Coil count is the number of coils in a single layer—one layer should have at least 500 coils. Coil gauge refers to the thickness of an innerspring coil.
A typical innerspring mattress contains a thin comfort layer made of foam or fiberfill and a coil support layer. The average price for a queen size innerspring mattress is between $400 to $1500. While these are generally the cheapest mattresses, they wear down quickly and are often the least comfortable mattress type.
Latex
Latex foam has the same conforming properties as memory foam, but it's more responsive and cooler than traditional memory foam. However, latex can be expensive because it's a natural material.
Generally, a latex mattress contains a latex comfort layer and either a foam or a latex support layer. On average, a latex mattress costs between $900 to $3000 for a queen size.
Hybrid
A hybrid mattress combines the pressure relief of memory foam and the responsive bounce of an innerspring. Hybrid beds also provide some motion isolation and cooling. What's more, because the coils in a hybrid are wrapped, there is little risk of motion transfer or noise (like there is with innerspring beds).
Hybrids contain a comfort layer, at least 2 inches thick, of memory foam or latex and a support layer of pocket springs. The average price range for a queen hybrid mattress is between $1200 to $3000.
How to Find the Best Budget Mattress
Before purchasing an affordable mattress, double-check it's the right firmness for your sleep needs—you can do that by considering your preferred sleep position and body type. A bed that feels too hard or too soft creates more pressure and leads to aches and pains.
Sleeping Position
Each sleep position requires a specific level of contouring and support to keep the spine properly aligned. Choosing a mattress based on your dominant sleep position can determine the sleep quality. For example, side sleepers need a softer surface to cushion the heavier parts of the body pressed against the bed, like the hips and shoulders, and a stomach sleeper needs a firmer surface to prevent deep sinking which can throw the body out of alignment causing back and neck pain later.
Side Sleeping
Side sleeping is the most popular and healthiest sleep position. Side sleeping enables better breathing, reduces acid reflux, and keeps pressure off vital organs like the heart. The best mattress for side sleepers can fall between a medium mattress to a soft mattress for deeper compression in the shoulders and hips while keeping the spine in neutral alignment.
Back Sleeping
Back sleeping naturally aligns the spine because body weight is more evenly distributed across the surface than in other sleeping positions. However, there's a greater risk of snoring and experiencing sleep apnea symptoms by sleeping on your back—gravity causes the collapse of soft tissue at the back of the throat, obstructing your airway.
Back sleepers need a medium to firm mattress to keep the body resting on the surface, as these beds support the hips and align the spine.
Stomach Sleeping
Stomach sleeping is the least common and unhealthiest sleep position due to the high risk of neck strain and back pain. A stomach sleeper may strain their neck twisting and holding the head to the side to breathe, and gravity straightens the spine's natural curve, causing back pain.
Those who feel more comfortable sleeping on their stomachs should look for a medium-firm to a firm mattress. The firmer surface relieves pressure points without deep sinking. Placing a thin pillow under the hips reduces spinal pressure and keeps the spine aligned.
Combination Sleeping
Combination sleepers switch between two to three sleep positions each night. Combination sleeping results in better breathing, natural spinal alignment, reduced acid reflux symptoms, and less pressure on vital organs. Drawbacks to combination sleeping include snoring potential, risk of developing sleep apnea, back pain, and neck strain.
Combination sleepers need a medium-soft to medium-firm mattress to provide a balance of comfort and support and maintain spinal alignment.
Body Type
Body type is a second factor to consider after sleeping position when hunting for the best budget mattress. A mattress should adequately support your body without the risk of sagging, but if you don't consider your body weight before choosing a mattress, you may end up with a thin bed prone to indentations.
Sleepers who weigh less than 130 pounds need a softer mattress than what's recommended for their sleep style, as a softer surface allows the body to sink slightly for pressure relief.
Average weight sleepers should primarily stick to what's recommended for their sleep style since their body type is compatible with most firmness levels. A medium to medium-firm mattress is best for contouring, pressure relief, and spinal alignment.
Heavyweight sleepers weigh more than 230 pounds and require a firmer mattress than what we advise for the sleep style. This firmness evenly supports and contours to the body without the risk of sagging.
Sleep Trials and Warranties
Sleep trials and warranties assure customers of a quality purchase. Sleep trials allow you to try out a new mattress within the comfort of your home. Some companies may require you to keep the mattress for 30 days before accepting any returns so you can adjust to the sleep surface. If you don't like the bed, most companies will donate it and issue a refund.
If a mattress doesn't include a sleep trial, the next best thing is to check out the return policy. Return policies are not as extensive as sleep trials (most last only 30 days), but they give you time to try out a new bed.
Warranties ensure you're not financially responsible for any manufacturing defects or covered sagging. Most mattresses come with a standard 10-year warranty and can't be transferred to a third party.
Risks of "Cheap" Mattresses
Cheap mattresses usually contain low-quality materials, meaning the mattress is more likely to break down sooner, lasting less than a handful of years. Mattresses with low price points could experience premature sagging, leading to increased pain and pressure levels.
Once a mattress begins to sag and is outside the warranty period, there's no salvaging it—not even adding a mattress topper will help, because a topper only acts as a temporary solution.
One way to tell if a mattress is a quality bed is by looking at the layers. Most companies list each layer on their website, including the thickness of each layer. Another way to distinguish quality is by looking at the mattress cover. If the threads look fragile or loose, chances are the mattress is cheap and will last less than three years.
Protect Your Mattress
To further ensure your mattress lasts, invest in a mattress protector—they're a low-cost way to shield the mattress from liquids and stains. Most are machine-washable and can save you from buying a new mattress since most mattress warranties don't cover liquid damage.
FAQs
When is the Best Time to Buy a Mattress?
The best time to buy a mattress is during most three-day weekends of the year. Mattress retailers offer extensive sales, including free shipping and package deals during long weekends. These events may even extend through the next week too, especially among the best online mattress brands.
Are Memory Foam or Innerspring Mattresses Better?
We recommend memory foam mattresses over innerspring because memory foam provides better pressure relief. Memory foam contours close to the body, eliminating painful pressure points. On the other hand, innerspring mattresses have a thin comfort layer but this layer only serves to protect the body from the steel coils. If you have an innerspring mattress and cannot purchase a new bed, add a mattress topper to improve pressure relief but remember that this is only a temporary measure and eventually you'll need to replace your mattress.
What is a Good Mattress Thickness?
A mattress should be at least 10 inches thick. This height ensures there are a comfort layer and a stable base for lasting cushioning and support. Thinner mattresses are more likely to sag and wear out after a few years of use.
What Mattress is Good for Back Pain?
Memory foam is an ideal mattress type for back pain because the material contours to curves and relieves pressure points, reducing back pain. Memory foam also holds its shape, cradling your hips and supporting your back for pain-free sleep. Hybrids and latex mattresses work well for back pain and are rated among the best mattresses for back pain. However, innersprings are not recommended for back pain sufferers.
Do You Need a Box Spring?
Memory foam, latex, and hybrid mattresses don't require a box spring, because they get plenty of support from a solid or slatted bed frame. In fact, a box spring can't support the heavy foam layers and could damage the bed. However, box springs pair well with innerspring mattresses because the thick coils act as shock absorbers and support innerspring coils.
Conclusion
Many brands offer excellent quality mattress models at affordable prices. From memory foam to hybrids, there's the best mattress for every budget. The way to find the best budget mattress is to research potential mattress options based on what you can afford. From there, read mattress reviews and ask questions regarding durability and comfort. Following these tips will help you find the right mattress in no time.